Start Customizing Your Profile for Free!
Update to Professional Trial!
YOU'RE ALL SET!
Enjoy your limited-time access to the Compliance Network Professional Trial!
A confirmation welcome email has been sent to your email address from ComplianceNetwork@t.jjkellercompliancenetwork.com. Please check your spam/junk folder if you can't find it in your inbox.
YOU'RE ALL SET!
Thank you for your interest in
Environmental
Hazmat
related content.
WHOOPS!
You've reached your limit of free access, if you'd like more info, please contact us at 800-327-6868.
Copyright 2023 J. J. Keller & Associate, Inc. For re-use options please contact copyright@jjkeller.com or call 800-558-5011.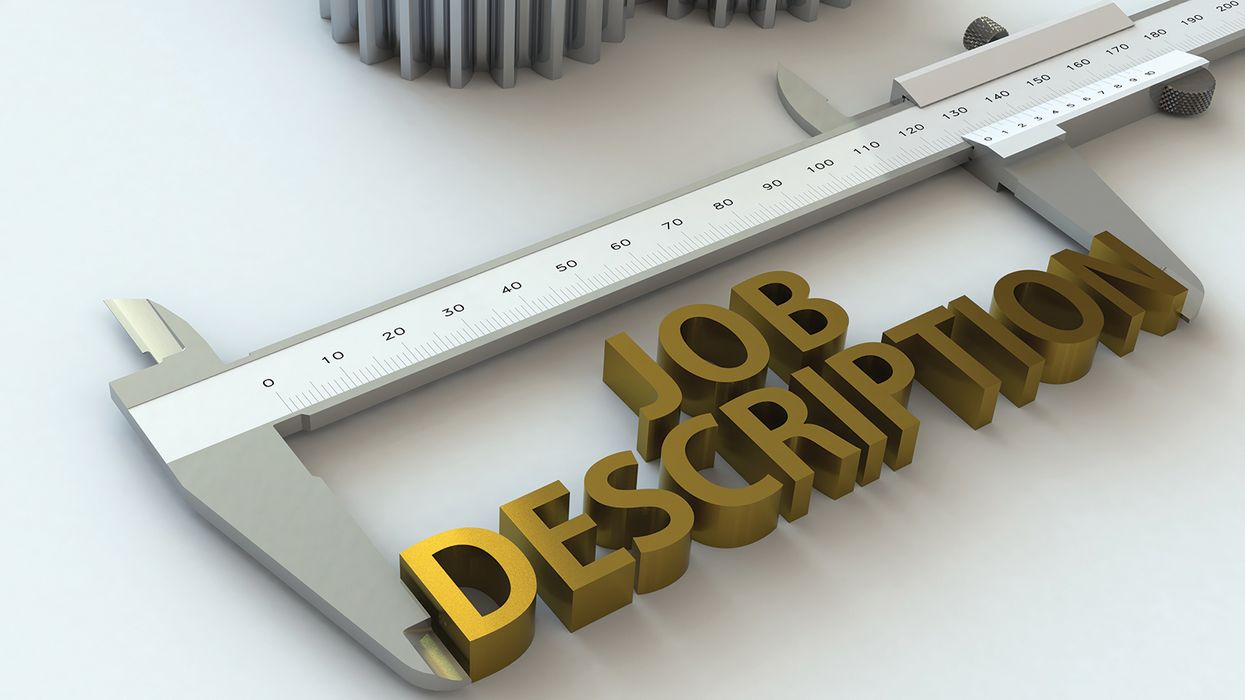 9 factors to determine essential job functions - and why it matters
2023-01-24T06:00:00Z
Job descriptions usually identify the duties employees perform. They also help identify whether an applicant is able to perform those duties. Under the Americans with Disabilities Act (ADA), employers may not make medical inquiries or require a medical exam before a job offer is made. Employers may, however, ask applicants if they can perform — with or without reasonable accommodation — the jobs essential functions.
Job descriptions should include essential functions
Having well-written job descriptions identify those essential functions. They might also include minor functions, but having the essential functions clearly called out is a best practice. Therefore, it helps to know how to identify an essential function.
9 factors to consider about a job's function
The reason the job exists is to perform that duty.
A large percentage of work time is spent performing the duty.
There are no (or a limited number of) other employees available to whom to assign that job duty.
The work is so highly specialized that the person hired has both the expertise and ability to perform that job duty.
The employer judges the job duties to be essential to the job.
Serious consequences would result if the employee were not required to perform the job duty.
Terms of a collective bargaining agreement require the job duty to be performed.
Individuals in that job in the past performed the job duty and/or individuals in similar jobs currently perform the job duty.
The time spent performing the function. A function that is not required very often might still be essential depending upon the consequences of failing to perform that function. A firefighter, for instance, might not regularly have to carry an unconscious adult from a burning building, but that function is still essential.
Word choice matters
In crafting job descriptions, word choice matters. Some words are better than others, because using the wrong words can appear to exclude individuals with disabilities even if that wasn't the intent.
Choose words that convey the end result rather than focusing on a how a task is done. This helps remove potential bias. Some examples include the following:
| | |
| --- | --- |
| Say this... | Instead of... |
| Communicates | Talks or hears |
| Moves or transports | Carries |
| Determines or identifies | Sees |
| Operates | Feels, uses hands |
| Remains stationary | Sits or stands |
That way, how the employee communicates, moves, determines, or operates doesn't matter. The end result does.
A job could, for example, require product to be moved from point A to point B. Instead of indicating that the job requires employees to lift, carry, and walk, the job description could indicate that the employee must be able to move product. An employee could accomplish this by lifting, carrying, and walking, or by using a lift truck. The end result is the same. Using a lift truck in this example might also avoid the risk of any employee suffering a workplace injury.
Key to remember: Ensure your job descriptions clearly and properly identify a job's essential functions to not only inform applicants and employees of what to expect, but also to help manage risk for your company.
J. J. Keller is the trusted source for DOT / Transportation, OSHA / Workplace Safety, Human Resources, Construction Safety and Hazmat / Hazardous Materials regulation compliance products and services. J. J. Keller helps you increase safety awareness, reduce risk, follow best practices, improve safety training, and stay current with changing regulations.