Start Experiencing Compliance Network for Free!
Update to Professional Trial!
YOU'RE ALL SET!
Enjoy your limited-time access to the Compliance Network Professional Trial!
A confirmation welcome email has been sent to your email address from ComplianceNetwork@t.jjkellercompliancenetwork.com. Please check your spam/junk folder if you can't find it in your inbox.
YOU'RE ALL SET!
Thank you for your interest in
Environmental
Hazmat
related content.
WHOOPS!
You've reached your limit of free access, if you'd like more info, please contact us at 800-327-6868.
J. J. Keller® Compliance Network

Welcome to COMPLIANCE NETWORK
Personalize your profile and discover a custom-tailored stream of content that will make regulatory compliance at your business easier than ever.
J. J. Keller
®
COMPLIANCE NETWORK
is a premier online safety and compliance community, offering members exclusive access to timely regulatory content in
Workplace safety (OSHA).
Transportation (DOT).
Environment (EPA).
Human resources (DOL).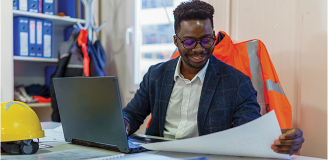 THE J. J. KELLER INSTITUTE
The J. J. Keller INSTITUTE is your destination for in-depth content on hundreds of topics. Browse by subject to gain foundational knowledge and confirm best practices on the topics that matter to you. You'll find articles, videos, and interactive exercises that help you become an expert and apply key concepts in practical scenarios. There are almost 130 subjects covering 100s of topics.
Saved to my EVENT CALENDAR!
View your saved links by clicking the arrow next to your profile picture located in the header. Then, click "My Activity" to view the Event Calendar on your Activity page.
OK
J. J. Keller is the trusted source for DOT / Transportation, OSHA / Workplace Safety, Human Resources, Construction Safety and Hazmat / Hazardous Materials regulation compliance products and services. J. J. Keller helps you increase safety awareness, reduce risk, follow best practices, improve safety training, and stay current with changing regulations.