Start Customizing Your Profile for Free!
Update to Professional Trial!
YOU'RE ALL SET!
Enjoy your limited-time access to the Compliance Network Professional Trial!
A confirmation welcome email has been sent to your email address from ComplianceNetwork@t.jjkellercompliancenetwork.com. Please check your spam/junk folder if you can't find it in your inbox.
YOU'RE ALL SET!
Thank you for your interest in
Environmental
Hazmat
related content.
WHOOPS!
You've reached your limit of free access, if you'd like more info, please contact us at 800-327-6868.

Keep up to date on the latest developments affecting OSHA, DOT, EPA, and DOL regulatory compliance.
Regulations change quickly. Compliance Network ensures you never miss a relevant update with a personalized feed of featured news and analysis, industry highlights, and more.
FEATURED NEWS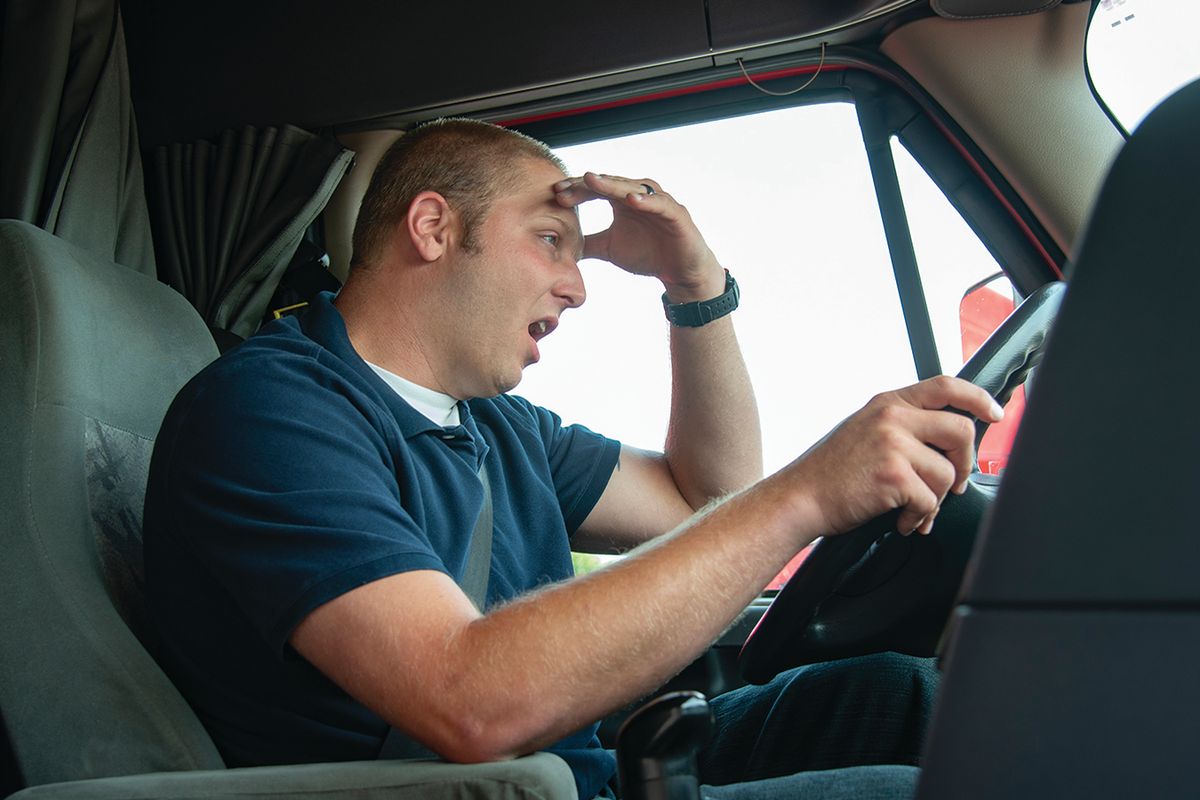 2022-12-02T06:00:00Z
Most people are aware of the dangers of drinking and driving but don't realize that drowsy driving can be just as fatal and likely happens more often than we think. Like alcohol, fatigue impairment slows reaction time, decreases awareness, impairs judgment, and increases the risk of crashing. If you've ever been tired and driven to a destination, but don't really remember the journey or the route you took – that could be fatigue impairment. It is widely understood that driver fatigue is a serious issue for commercial vehicle drivers. Under the Motor Vehicle Transport Act, Transport Canada is responsible for the Hours of Service (HOS) regulations. However, while central to the mitigation of fatigue and fatigue management, HOS rules need to be complemented by additional programs and adopted by the industry. Fatigue is a general term commonly used to describe the experience of being "sleepy," "tired," "drowsy," or "exhausted." While all these terms have different meanings, they tend to be used interchangeably in the transportation field.
What is fatigue impairment?
Given the long hours that commercial truck drivers tend to spend on the road and the high amount of commercial truck traffic on our roads, it is no wonder that driver fatigue is one of the biggest problems facing the carrier industry these days. It is essential that trucking companies and drivers do what they can to prevent driver fatigue. When a driver is fatigued, the driver is impaired. Driving while impaired by fatigue can have tragic results, just like driving when impaired by alcohol or drugs. The Canadian Centre for Occupational Health and Safety (CCOHS) Fatigue Fact Sheet indicates that one in five motor vehicle collisions is related to fatigue.
What are the causes of fatigue?
Fatigue is the progressive reduction in physical and mental alertness which leads to sleepiness and sleep. Fatigue becomes problematic when it compromises a driver's reflexes and ability to concentrate or use judgment. Some of the effects can be: Decreased vigilance, concentration, and attention;
Altered judgment and the quality of decisions affected;
Decreased and slow reaction time;
Affected memory; and
Increased sleepiness and periods of micro-sleeps (lasting 4 to 6 seconds).
Most of the time fatigue can be traced to one or more habits or routines, particularly lack of sleep or exercise.
Fighting driver fatigue
Some of the precautions a driver can take to combat fatigue include:
Avoiding the operation of a vehicle beyond the allowable driving time.
Making frequent rest stops. Any activity that substitutes a different physical act for the monotony of driving helps to refresh the driver.
Drinking coffee or water as they may sharpen a driver's senses. But note that caffeine is not a cure for fatigue.
Avoiding the use of drugs, even over-the-counter medications, for alertness. Certain commonly used drugs may increase alertness and efficiency for a short period, but may often be followed by headaches, dizziness, agitation, irritability, decreased concentration, or hallucinations.
Are you effectively managing driver fatigue?
Fleet managers bear the ultimate responsibility of protecting drivers and ensuring road safety for others as well. They must strategically solve driver fatigue problems.
Here are initiatives that you can implement to help mitigate driver fatigue: • Set limits on overtime and maximum allowable consecutive shifts; • Offer comprehensive training regarding sleep health and fatigue management; • Develop a sleep disorder screening and management program; • Make sure drivers get enough breaks during extended work shifts; • Encourage self-reporting by providing supervisors and drivers with checklists for fatigue symptoms; • Monitor for fatigue-related symptoms and encourage peer-to-peer monitoring, too; and • Keep tabs on data from in-vehicle monitoring systems – it helps to identify signs of possible fatigue, like lane departures, irregular speeding, etc.
Your incident investigators should be trained, too, so they can determine the role of fatigue if any accident occurs, even in near-miss incidents.
Key to remember: Driver fatigue is much more than a little tiredness or feeling sleepy. Implementing initiatives to combat driver fatigue is a must for motor carriers. It's critical to ensure your business runs safely.
Search all news
RegSense provides updated news throughout the day. Stop back frequently so you don't miss out on the latest happenings! This text needs updating.
RECENT INDUSTRY HIGHLIGHTS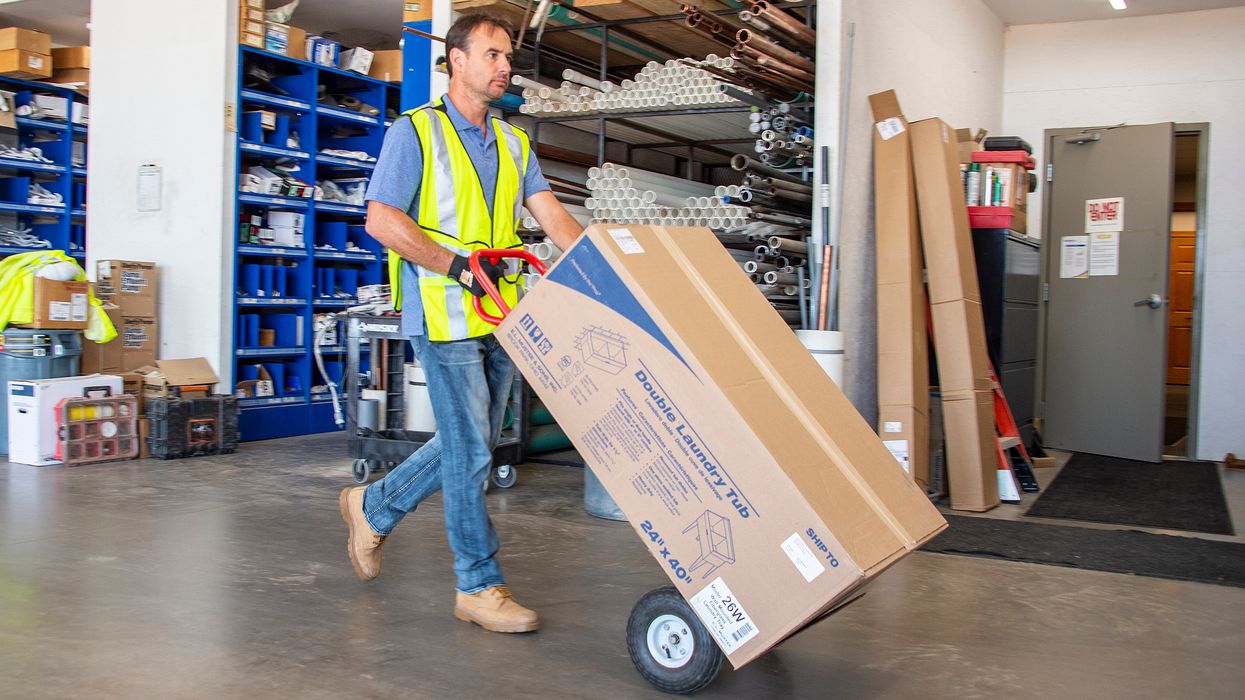 2022-12-02T06:00:00Z
As the holiday shopping season commences, OSHA urges employers to prioritize worker safety, particularly in retail sales, delivery services, and order fulfillment centers. The agency's Holiday Workplace Safety webpage features guidance and resources around the following topics:
Ergonomics
Forklift safety
Warehousing safety
Crowd management
Workplace violence in late-night retail
Trucking industry
Safe driving
Winter weather hazards/precautions
Training
Temporary/seasonal workers
Workplace stress
Young workers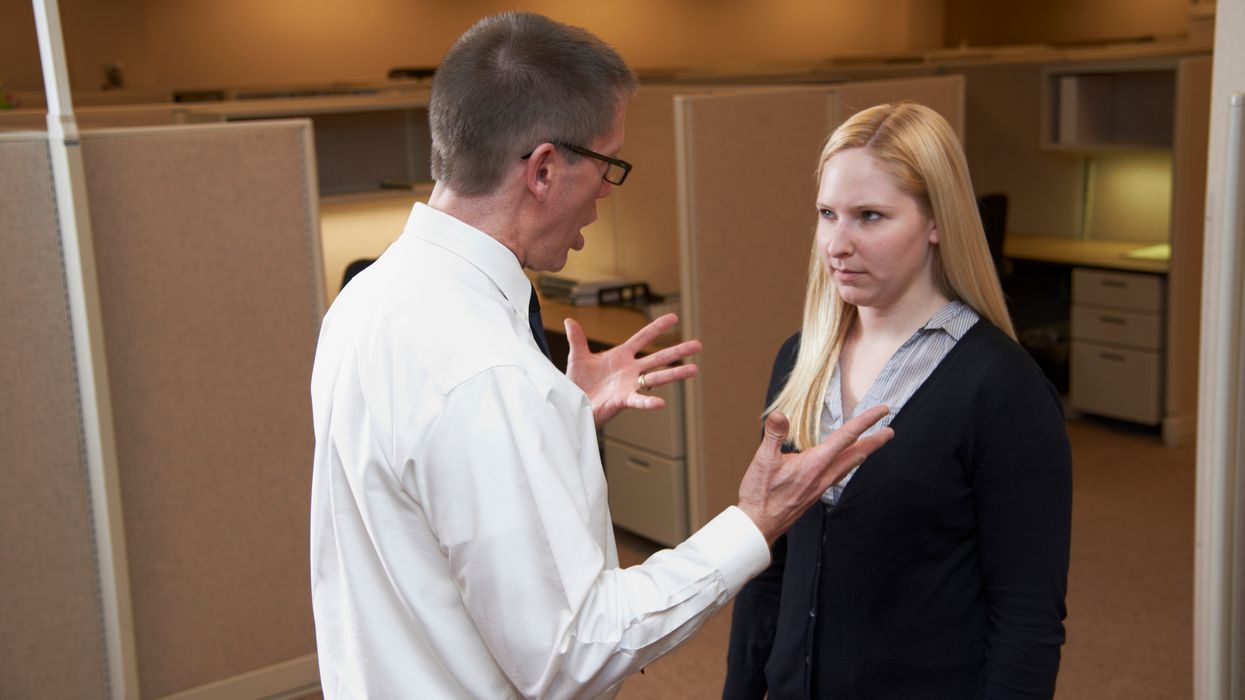 2022-12-02T06:00:00Z
A Texas-based transportation services company and an HR services provider agreed to pay $90,000 to a former employee to resolve a sex discrimination and retaliation charge filed with the U.S. Equal Employment Opportunity Commission (EEOC).
The agreement, announced in late November, resolved a charge alleging that the employee, whose job was to recruit and train new truck drivers, was fired immediately after complaining about discriminatory treatment by a supervisor.
It was alleged that for three months a supervisor repeatedly cursed at and ridiculed the female recruiter but did not treat male employees the same way. The recruiter reported being fired the morning after complaining to HR about the treatment.
What the EEOC found
The EEOC investigated and determined the companies' alleged conduct violated Title VII of the Civil Rights Act of 1964, which prohibits discrimination based on sex and retaliation for complaining about discrimination. Both companies named in the charge denied the recruiter's allegations. The companies did, however, agree to provide monetary relief to the recruiter, as well as improve their workplace policies and procedures to help prevent future harassment and retaliation.
Both companies also agreed to train their supervisors and employees on proper workplace conduct, and to report updates to the EEOC for three years.
Key to remember: Since supervisors are representatives of a company, a company can be held liable for the supervisors' actions, including sexual harassment and retaliation.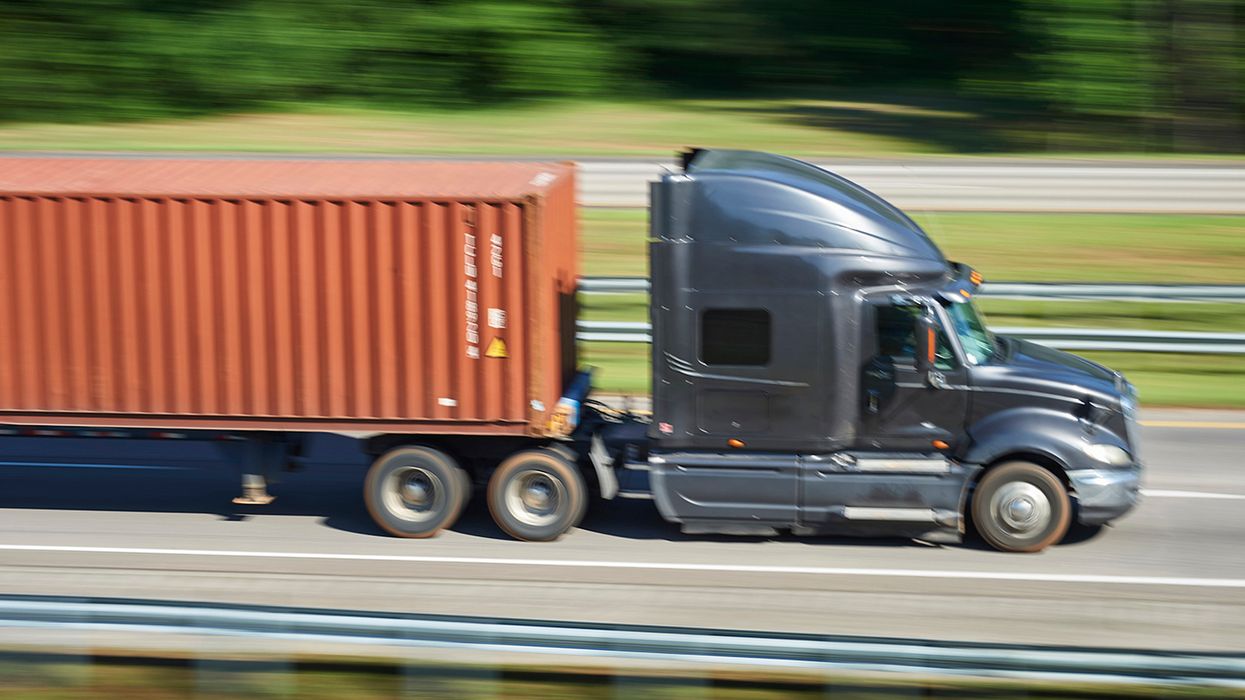 2022-12-02T06:00:00Z
Speed limiters are a feature within electronic control units (ECUs) capable of governing speed when the vehicle owner sets the ECU to do so.
In May 2022, FMCSA issued a Notice of Intent (NOI) to publish a mandate on speed limiters, which is expected in 2023. The notice did not outline a maximum speed limit but would apply to heavy-duty trucks manufactured after a specific date, possibly 2003.
Two sides of the issue
A speed limiter mandate evokes passionate responses on both sides of the issue.
Detractors focus on the purported drawbacks of limiting a truck to slower speeds than non-commercial vehicles, such as:
Reduced driver and vehicle miles per day,
Increased interactions with other vehicles, and
Added road congestion versus allowing a truck to operate in the traffic flow.
Supporters from many mid-size to larger carriers have benefited from speed limiters for years and deem them a positive impact on their fleet. Most carriers using speed limiters set the speed at or below 70 miles per hour (mph).
The remainder of this article will focus on the benefits of speed limiters.
Benefits of using speed limiters
Improved fuel efficiency and reduced emissions
Traveling at 65mph versus 55mph can consume 20 percent more fuel, according to the Environmental Protection Agency (EPA). Traveling at 75mph versus 65mph consumes 27 percent more fuel. Traveling at lower speeds will burn less fuel and emit less carbon dioxide (CO2) per mile.
In a separate study, American Transportation Research Institute (ATRI) found that while lower speeds increase transit time, maintaining a 65mph pace increases travel time by just 15.5 percent, compared with 75mph.
Improved safety
The faster a vehicle travels, the greater the potential severity of a crash. In the 2020 Large Truck and Bus Fatal Crash Statistics released by FMCSA in October 2022, "Speeding of Any Kind" was the most frequent driver-related factor for drivers of both passenger vehicles and large trucks.
Also, in October 2022, ATRI released the updated study "Predicting Truck Crash Involvement." The study found a 40 to 48 percent increase in future crash probability for drivers with speeding violations or convictions.
When truck driver speeding was the alleged cause of a crash, the November 2021 ATRI study "Impact of Small Verdicts and Settlements on the Trucking Industry" found the average settlement to be $464,920.
Key takeaway
Be ready to comply with a speed limiter mandate but consider the potential benefits before placing judgment on yet another carrier regulation.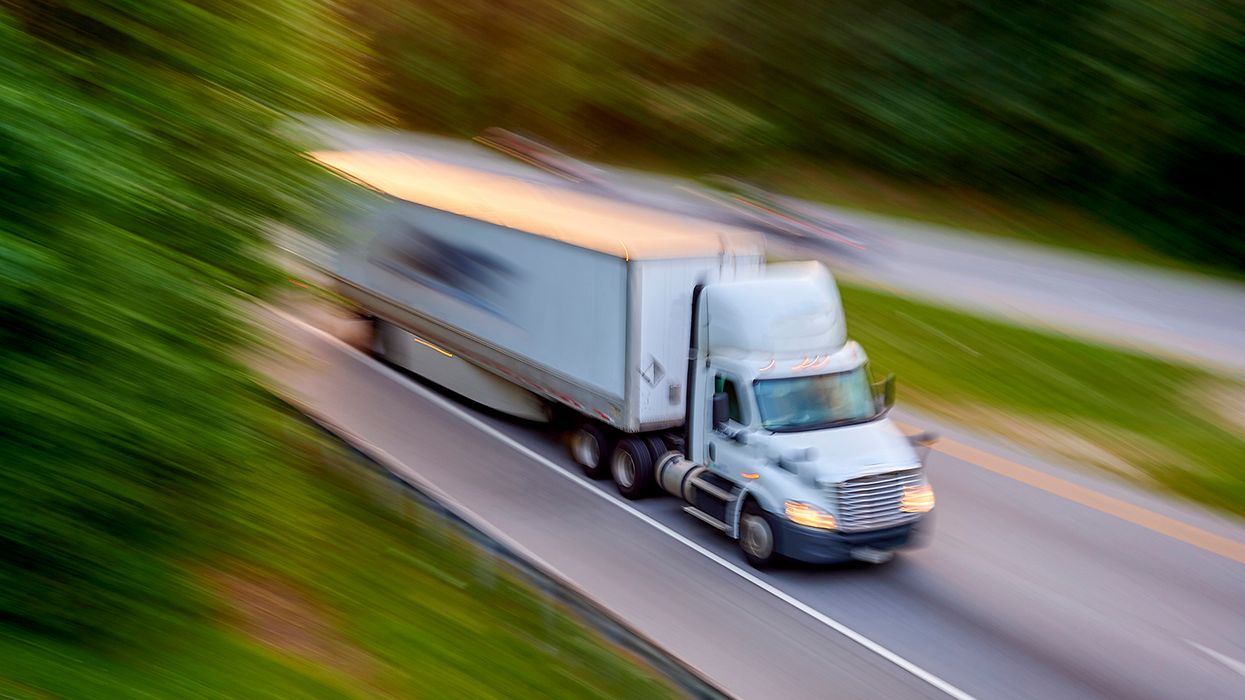 2022-12-02T06:00:00Z
These days, operating a commercial fleet involves many different compliance issues, regulations, standardized licensing, and permits involved with operating a commercial trucking vehicle are the norm. In Canada, provincial regulations governing commercial vehicles, drivers, and motor carriers are based on the National Safety Code (NSC) standards.
But what is the NSC and what are the standards? It's a complicated answer because there are 16 standards involved. The NSC is designed to create a comprehensive code of minimum performance standards for the safe operation of passenger and commercial vehicles. The NSC provides guidance for legislative, regulatory, and administrative action by each jurisdiction and focuses on three components:
Drivers,
Vehicles, and
Motor carriers.
Over this three-part article series, we will look at each of these components and break down the NSC standards that fit within each of the three. You'll learn what is key to know to ensure compliance, and more importantly, a safer operation.
What is the NSC?
In 1987, the federal, provincial, and territorial Ministers responsible for Transportation and Highway Safety recognized that due to the deregulation of transportation, there was a need for harmonization and reciprocity in the management of commercial vehicles across Canada. The ministers then signed a memorandum of understanding to develop and implement the NSC to encourage road safety, promote efficiency in the motor carrier industry, and achieve consistent safety standards. The National Safety Code standards remain important instruments of public policy in promoting public safety and the safe and efficient movement of people and goods on Canadian roads.
What are the 16 standards?
The NSC is a set of minimum performance standards, applying to all persons responsible for the safe operation of commercial vehicles. There are 16 NSC standards made up of the following:
Standard 1 Single Driver Licence Concept
Standard 2 Knowledge and Performance Tests (Drivers)
Standard 3 Driver Examiner Training Program
Standard 4 Driver Licencing Classification
Standard 5 Self-Certification Standards and Procedures
Standard 6 Determining Driver Fitness in Canada
Standard 7 Carrier and Driver Profiles
Standard 8 Short-Term Suspension
Standard 9 Commercial Vehicle Drivers Hours of Service
Standard 10 Cargo Securement
Standard 11 Maintenance and Periodic Inspection
Standard 12 CVSA On-Road Inspection
Standard 13 Trip Inspection
Standard 14 Safety Rating
Standard 15 Facility Audits
Standard 16 Entry Level Training (Class 1)
Now that we have a better understanding of what the NSC represents and what the 16 standards are, let's take a deeper dive into the standards that apply, starting with Motor Carriers.
NSC Standard 14 - Safety Rating
You might be wondering why we are starting with Standard 14. All provinces in Canada are required to issue an NSC number to all commercial carriers in their governing jurisdiction. A Safety Fitness Certificate (SFC) contains the NSC number, which is the unique identifier for each commercial operator. Ontario calls this number a Commercial Vehicle Operator's Registration or CVOR.
If you have registered a vehicle that is regulated under the National Safety Code program in Canada, you are required to apply for a SFC or CVOR (Ontario). The SFC or CVOR gives you permission to operate a commercial vehicle.
There have been many new changes recently to the process of not only applying for an SFC but also in maintaining the required certificate. For example, in Alberta, it includes completing an NSC knowledge test online or NSC in a registry office, completing an NSC audit within 12 months of obtaining your SFC, and renewing your certificate every three years.
A provincial authority may not issue a safety fitness certificate to an extra-provincial motor carrier undertaking unless the provincial authority has determined that the undertaking has a "satisfactory", "satisfactory unaudited" or "conditional" safety rating, as set out in section 5 of Part C of NSC Standard #14.
Safety Rating Categories
Responsibility for motor carrier safety resides, first and foremost, with motor carrier management. The Safety Rating Standard (Standard 14) establishes the motor carrier safety rating framework by which each jurisdiction shall assess the safety performance of motor carriers. There are four safety rating categories as follows:
| | |
| --- | --- |
| Rating | Details |
| Satisfactory-Unaudited | Assigned to all new commercial motor carriers. This rating does not change until a carrier has been audited. |
| Satisfactory-Audited | Assigned when a motor carrier has successfully passed a facility audit and all 3 thresholds - convictions, at-fault collisions and inspections - are below 85%. |
| Conditional | Assigned to a motor carrier who has failed a facility audit and/or 1 or more thresholds are at or above 85%. |
| Unsatisfactory | Assigned by Carrier and Vehicle Safety Services when a carrier is deemed unfit. |
The safety rating standard establishes the motor carrier safety rating framework by which each jurisdiction assesses the safety performance of motor carriers. The safety rating is determined by:
Using the information in the motor carrier profile;
Assigning a value to each of the data listed in the motor carrier profile taking into account its severity and potential safety impact, in accordance with the National Safety Code Standard 7, Carrier Profile:

For the 24 months preceding the determination; or
In the case of a motor carrier whose motor carrier profile was established less than 24 months prior to the determination, for the period since its establishment;

Normalizing the weighted data using the motor carrier's fleet size to reflect the motor carrier's exposure to risk; and
Assigning a safety rating to the motor carrier in accordance with the safety rating categories.
The NSC's safety fitness rests on three building blocks:
NSC Standard 7: Carrier and Driver Profiles
NSC Standard 14: Safety Rating
NSC Standard 15: Facility Audit
Together, these standards provide the safety rating and management framework by which each jurisdiction assesses the safety performance of motor carriers. Next time, we'll cover Standards 7 and 15 in greater detail.
Key to remember: We have just touched the surface of the NSC standards and covered likely one of the most important when it comes to maintaining a safe rating and compliance with Jurisdictional regulations.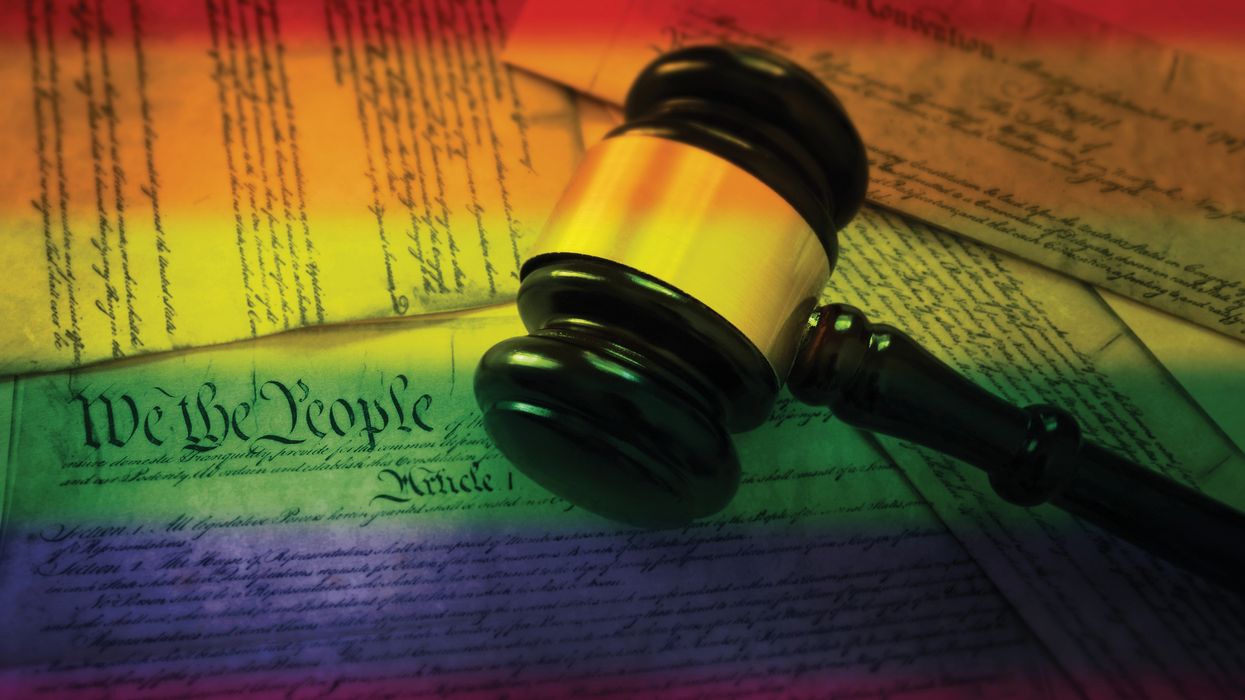 2022-12-02T06:00:00Z
The Respect for Marriage Act (HR 8404) is a bill in the U.S. Congress that, if enacted, would repeal the Defense of Marriage Act. The bill would replace provisions that define aspects of marriage for purposes of federal law (such as the FMLA).
Potential changes include, for example, replacing the provision that says marriage is between a man and a woman, as well as the term spouse as being a person of the opposite sex. Revised provisions would recognize any marriage that is valid under state law.
The bill also repeals and replaces provisions that do not require states to recognize same-sex marriages from other states.
Background
In 2013, the U.S. Supreme Court held that the current provisions of the Defense of Marriage Act were unconstitutional in United States v. Windsor.
In 2015, the Supreme Court held that state laws barring same-sex marriages were unconstitutional in Obergefell v. Hodges.
Since the Supreme Court overturned its precedent set in Roe v. Wade, the Respect for Marriage bill was proposed in response to concerns the Court would reverse its 2015 decision.
The measure was introduced and passed the House in July and the Senate passed it on November 29. It now goes back to the House for a final vote, and it's expected to pass soon. President Biden indicated that he would sign it into law.
What's this got to do with the FMLA?
The FMLA entitles eligible employees to take job-protected leave to care for family members, including spouses. Under the FMLA, a spouse is defined as a husband or wife.
This definition includes an individual in a same-sex or common law marriage that either:
Was entered into in a state that recognizes such marriages; or
If entered into outside of any state, is valid in the place where entered into and could have been entered into in at least one state.
The bottom line is, without the Respect for Marriage Act, if the Supreme Court were to overturn its decisions regarding marriage, people in same-sex marriages would lose their FMLA protections.
Some states still have laws banning same-sex marriage and enacting the Respect for Marriage Act would mean that even if the Supreme Court were to overturn its decisions, same-sex marriages would continue to be recognized across the U.S.
The bill would codify the right of states to define marriage, thus keeping the status quo for same sex marriages under the FMLA.
The bill allows the Department of Justice to bring a civil action and establishes a private right of action for violations.
Search all news

J. J. Keller is the trusted source for DOT / Transportation, OSHA / Workplace Safety, Human Resources, Construction Safety and Hazmat / Hazardous Materials regulation compliance products and services. J. J. Keller helps you increase safety awareness, reduce risk, follow best practices, improve safety training, and stay current with changing regulations.