Start Experiencing Compliance Network for Free!
Update to Professional Trial!
YOU'RE ALL SET!
Enjoy your limited-time access to the Compliance Network Professional Trial!
A confirmation welcome email has been sent to your email address from ComplianceNetwork@t.jjkellercompliancenetwork.com. Please check your spam/junk folder if you can't find it in your inbox.
YOU'RE ALL SET!
Thank you for your interest in
Environmental
Hazmat
related content.
WHOOPS!
You've reached your limit of free access, if you'd like more info, please contact us at 800-327-6868.

Keep up to date on the latest developments affecting OSHA, DOT, EPA, and DOL regulatory compliance.
Regulations change quickly. Compliance Network ensures you never miss a relevant update with a personalized feed of featured news and analysis, industry highlights, and more.
FEATURED NEWS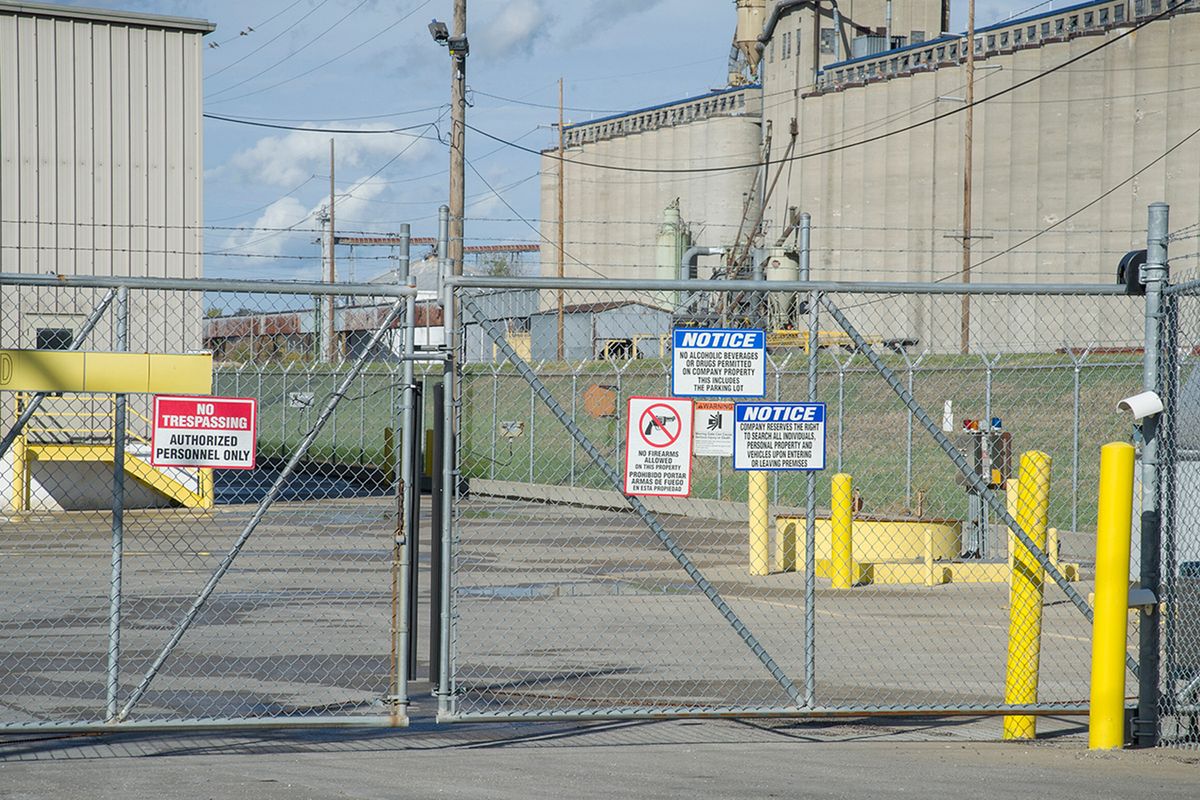 Keep Santa's naughty list away from your freight: Don't drop the security ball this New Year's Eve
With the holiday season in full swing, motor carriers should prepare for increased cargo theft activity. Even if you made it through Thanksgiving without being compromised, start planning now to protect your assets during the Christmas and New Year's holidays. Both holidays occur on a Monday this year, which gives thieves a three-day weekend to evaluate your security measures.
Casing your operation
Most cargo theft activity occurs during the closed, non-business hours at unsecured trucking terminals. Thieves conduct surveillance and develop patterns before breaking into trucking yards during the weekend hours. If the trucking yard does not have on-site security personnel or an alarm system, thieves will operate under the cover of darkness to evaluate the freight. Organized cargo groups prefer food and beverage shipments because they are difficult to trace. But thieves will steal just about anything.
Implement best practices
Motor carrier personnel, including drivers, must remain vigilant to protect customer freight and company assets. This is especially true during extended holiday weekends when most carriers are closed from Friday evening through Tuesday morning. The American Trucking Association and various industry security councils indicate that the Christmas and New Year's holidays are associated with the highest number of cargo thefts each year.
Fleets can deter theft by implementing the following security polices during closed hours:
Ensure trailers are docked, butted, and blocked at the terminal;
Utilize kingpin locks for trailers that contain high-value freight;
Ensure that alarm systems are functional by conducting weekly tests;
Utilize GPS technology to geofence equipment on the yard; and
Create security awareness training for drivers and yard personnel.
Do not wait until the last minute
Consider hiring a security guard company to protect your assets and customer freight. To avoid chaos near the holiday weekend, evaluate vendors weeks in advance and set realistic expectations with the on-site guard. Security professionals should also test perimeter alarm systems in advance of the holiday weekend. Unfortunately, many carriers wait until the last minute, and alarm vendors are not always able to service the systems prior to the shutdown.
Enhanced yard lighting and perimeter fencing work together to deter theft. Conduct perimeter checks and repair any holes in fencing and ensure that all yard lights are operational. Many carriers request extra patrols during holiday weekends, so reach out to local law enforcement and ask for an increased presence during the extended weekend.
Key to remember: When you ring in 2024, don't have any regrets about how 2023 ended. Keep your cargo secure through the holiday season.
Search all news
RECENT INDUSTRY HIGHLIGHTS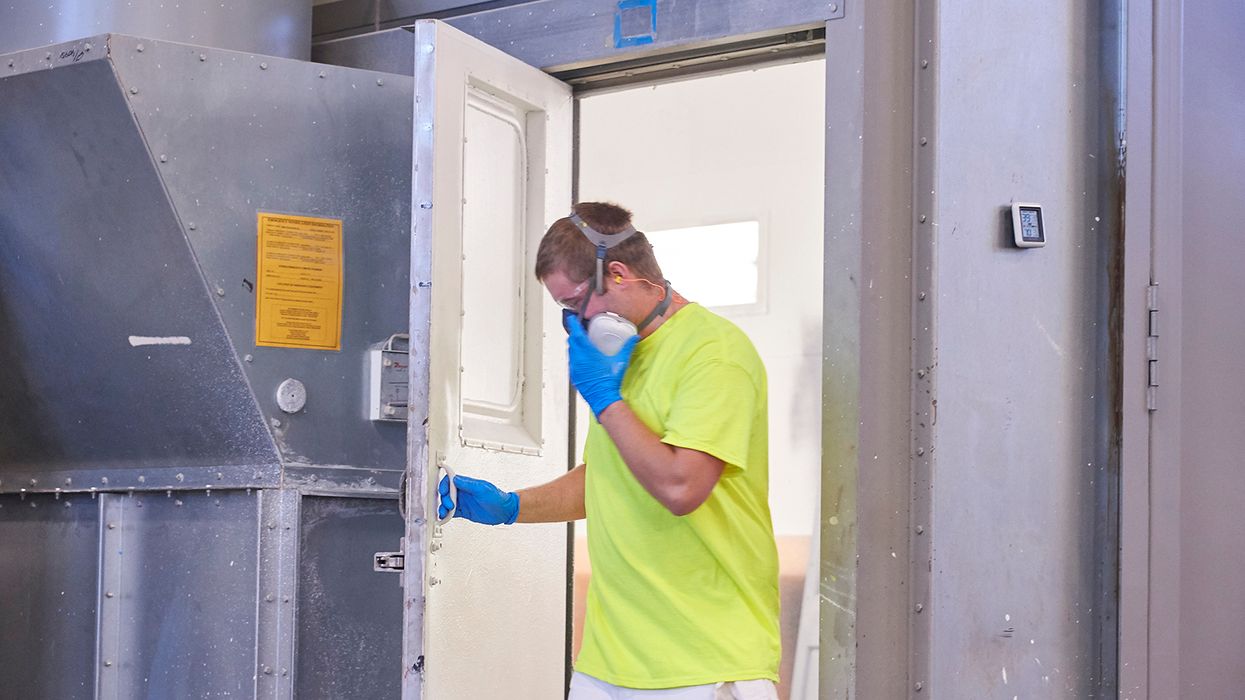 2023-11-30T06:00:00Z
If you think you may have combustible dusts lurking in your facilities, you'll want to know about recent updates to OSHA's Combustible Dust National Emphasis Program (NEP). Have you been added to the list of higher-likelihood industries?
What are combustible dusts?
Employers are required to inspect their facilities for processes that generate or use combustible dusts and address associated fire, deflagration, and explosion hazards. So, what constitutes combustible dust? Combustible dusts are fine particles that present an explosion hazard when suspended in air under certain conditions.
The following combustible dusts can cause catastrophic loss of life, severe injuries, and building destruction:
Metal dust such as aluminum, magnesium, and some forms of iron dusts;
Wood dust;
Coal and other carbon dusts, including carbon black;
Plastic dust, phenolic resins, and additives;
Rubber dust;
Biosolids;
Some textile materials;
Organic dust such as sugar, flour, paper, and soap; and
Dried blood.
Protecting workers from combustible dusts
Many combustible dust incidents occur without the employer or workers realizing they are in danger. They were either unaware of the potential for dust explosions or failed to recognize the serious nature of dust explosion hazards.
Hazard assessments must be performed to identify all physical and health hazards associated with combustible dusts and ensure Safety Data Sheets (SDSs) list potential exposures and controls. Employers must anticipate types of operations, material use, or downstream material processing that can generate or potentially generate combustible dusts. Operations and uses include:
Abrasive blasting;
Cutting, grinding, polishing, or crushing of materials;
Conveying, mixing, sifting, or screening dry materials; and
Building up dried residue from processing wet materials.
How easily particles ignite, or cause explosions, is dependent upon the particle size, shape, moisture content or humidity, and available oxygen. These physical characteristics can change during manufacturing, use, or while the material is being processed. The regulation at 1910.272(j)(2)(ii) requires the removal of any fugitive grain dust accumulations whenever they exceed ⅛ inch (0.32 cm) at priority housekeeping areas or to demonstrate and assure, through the development and implementation of the housekeeping program, that equivalent protection is provided. The thickness of dust must be no more than the thickness of a dime. Essentially, if a footprint can be made in the dust, there's too much.
What changed with the NEP?
OSHA replaced its March 2008 directive with a revised NEP on January 30, 2023. The NEP added several industries with a higher likelihood of having combustible dust hazards or that have experienced combustible dust-related fatalities/catastrophes. Industries added include:
311812 – Commercial Bakeries
325910 – Printing Ink Manufacturing
321912 – Cut Stock, Resawing Lumber, and Planning
316110 – Leather and Hide Tanning and Finishing
321214 – Truss Manufacturing
424510 – Grain and Field Bean Merchant Wholesalers
Keys to Remember
Too often, employers and workers were unaware of the potential for dust explosions or failed to recognize the serious nature of dust explosion hazards. OSHA has added some industries with a higher likelihood of having combustible dust hazards to the Combustible Dust NEP.
2023-11-30T06:00:00Z
SUMMARY: PHMSA proposes to amend the Hazardous Materials Regulations to revise the classification and approval process for certain low-hazard fireworks; to revise classification criteria for small arms cartridges to include tracer ammunition; to include the PHMSA portal as the method to submit applications for all explosives approvals; and to allow for voluntary termination of an explosive approval by the approval holder.
DATES: This proposed rule is published in the Federal Register November 30, 2023, page 83514.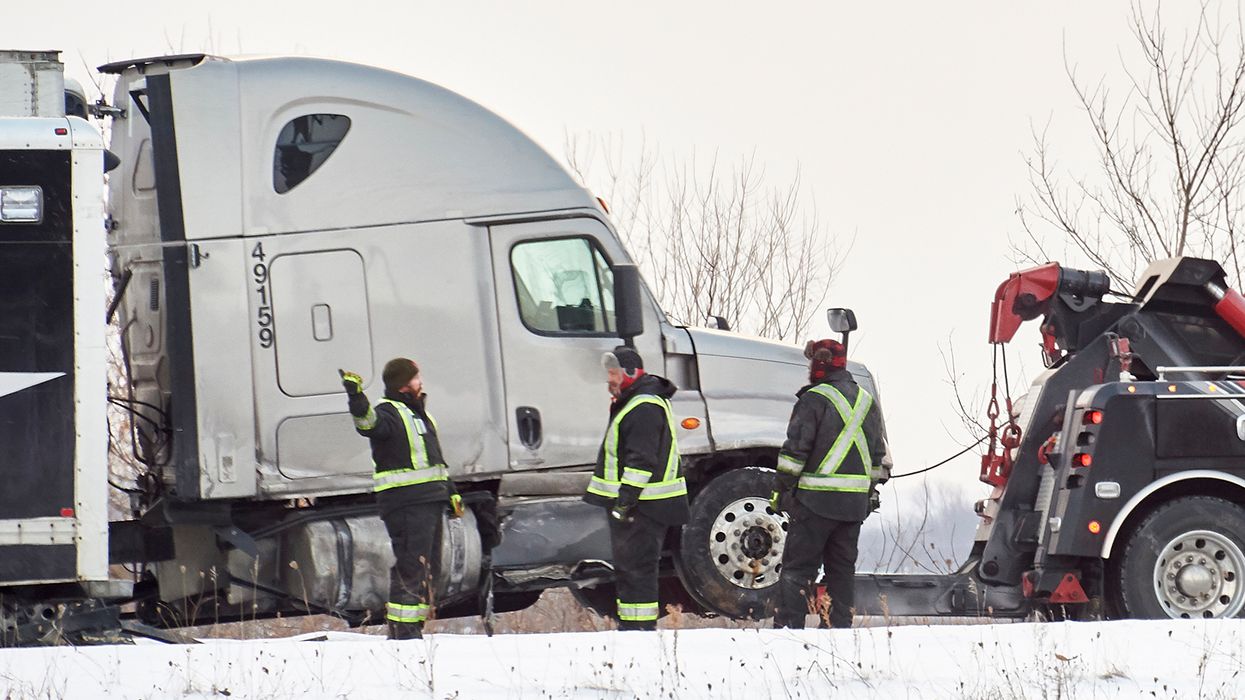 2023-11-30T06:00:00Z
In an effort to improve the working relationships between trucking and towing industries in the U.S., the American Transportation Research Institute (ATRI) has released data addressing the causes of and possible solutions to predatory heavy-duty towing practices.
What is predatory towing?
The most common types of predatory heavy-duty towing practices include:
Excessive rates,
Unwarranted service charges,
Access or release delays for trucks and cargo,
Causeless truck seizures, and
Nonconsensual tows.
These issues are a major cost for both motor carriers and for other towing companies that are compliant with the regulations.
ATRI's cause analysis
ATRI reports that over 80 percent of motor carriers experience both excessive rates and unwarranted charges, with 29.8 percent of crash-related towing invoices containing some form of predatory billing.
Invoice records show that these excessive rates and charges included:
Miscellaneous service charges (found in 8 percent of invoices),
Administrative fees (6.5 percent), and
Equipment rates (6.3 percent).
Since carriers are rarely able to choose which towing company to work with, carriers don't have the option to compare rates or approve tow strategies. The conflicting objectives between towing and trucking companies create increasing opportunities for problematic predatory towing, ATRI says.
Possible solutions
To prevent predatory towing incidents, ATRI says carriers should contact their local trucking association to find preferred towing companies. Carriers should also research their state's laws and encourage drivers to take photo and video records of the scene before, during, and after the tow, in addition to recording any other relevant details.
To help mitigate a predatory towing situation, carriers should advise their drivers to take notes on:
The arrival and departure times of the tow truck,
The equipment used, and
Whether outside resources (fire department, utility workers, etc.) participated.
Additionally, ATRI says carriers should advise drivers not to sign any documents from the tower, since the documents may not be accurate and do not technically require a signature.
Carriers who face a predatory towing situation should contact their insurer to negotiate with the tow company or hire an experienced lawyer to handle the issue.
Learn more about the causes and countermeasures of predatory towing in ATRI's full report.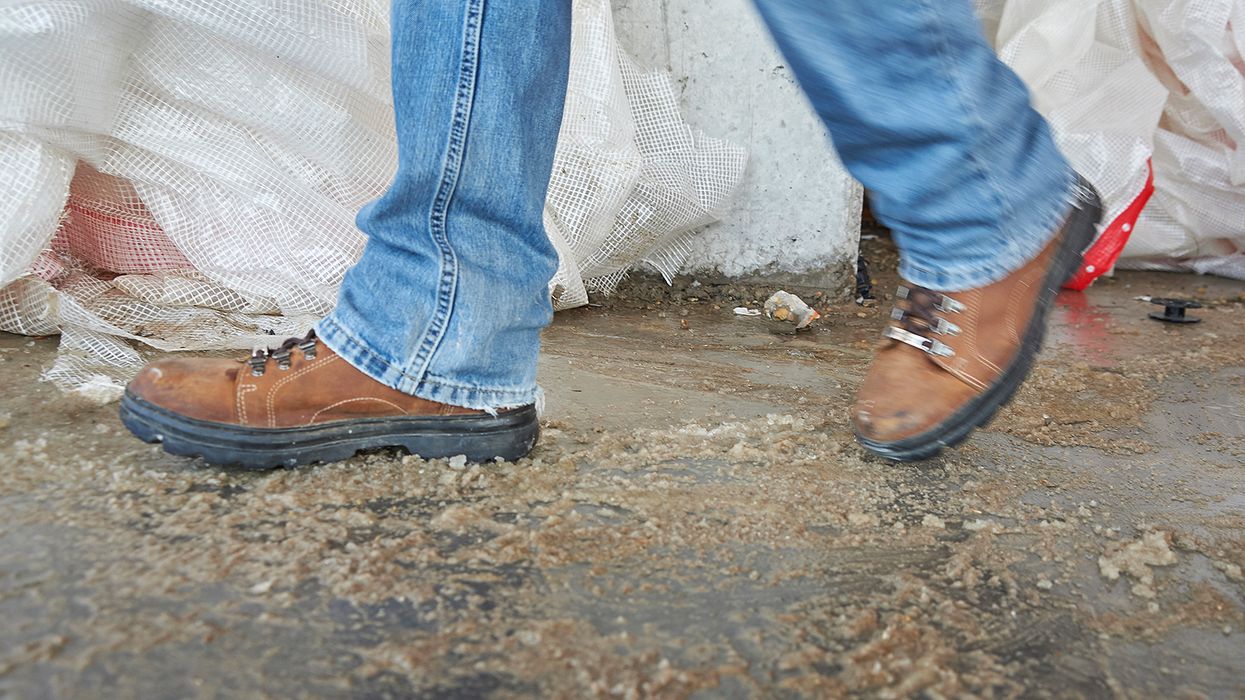 2023-11-30T06:00:00Z
Wintery weather has just begun, and everyone has the potential to slip, trip, or fall due to snow, ice, or other slippery surfaces.
To further complicate matters, professional drivers encounter working conditions outside of the carrier's control, such as a poorly maintained facility at a shipper, receiver, or fuel or rest stop.
To reduce the chances of injuries, train your drivers on the topic of walking-working surfaces and how to reduce the likelihood of slipping or stumbling.
Learn more about Walking-working surfaces.
Outdoor hazards
Winter weather, combined with other dangers, can be detrimental.
Drivers can lose their balance when encountering any of the following:
Black ice, snow, and water
Uneven sidewalks or other walkways
Sloped walking surfaces
Damaged steps
Ladders or steps without handrails
When walking across a parking lot or other outdoor venue, drivers should take the proven path rather than a shortcut which may have hidden dangers.
See related content on Fall protection from CMVs
Indoor threats
The great outdoors is not the only place a driver can have a mishap. The following indoor variables can result in slips, trips, or falls:
Frictionless floor (e.g., tile, marble, waxed)
Gang planks and ramps that are not skid resistant
Loose or unsecured rugs
Floor surface transition (e.g., carpet to tile)
Wet surfaces (e.g., water, oil, grease, chemicals)
Dry contaminates (e.g., dusts, powders, granules, nuts, bolts)
Ladders with damaged or uneven steps
Cluttered work walkway (e.g., power cords, tools, hoses, boxes)
Anywhere, anytime situations
No matter the location, indoor or outdoor, the following circumstances are a tumble waiting to happen:
Worn shoe soles
Shoe soles covered with water, mud, grease, or oil
Poor lighting
Obstructed view
Long pant cuff (catches a shoe's heel)
Untied shoelaces
Moving in a hurried manner
Reducing the likelihood of an incident
Identifying risks is of little use if drivers don't take precautions. A slip, trip, or fall is less likely to occur if drivers:
Employ the 3-point rule when mounting or dismounting from the truck, trailer, equipment, loading docks, and ladders.
Always use the handrail when available.
Walk like a penguin for balance (arms outstretched, feet pointed to the sides, small strides).
Slow down.
Put the cell phone down while walking.
Avoid blocking their vision when carrying objects.
Watch for that last step or change in surface height.
Inspect equipment (ladders, railings, steps) for damage before using.
Check whether steps are slippery before using.
Walk around, rather than over, obstructions.
Report hazards such as spills.
At the terminal, poor maintenance can harm anyone at the facility — an employee, vendor, or visitor. Take precautions by:
Removing, securing, or covering cords with mats
Regularly inspecting and cleaning entryway mats
Using the appropriate cleaning product for the type of spill to remove slippery residue
Enforcing "housekeeping rules" in the shop, office, and warehouse (e.g., clutter, garbage, boxes)
Monitoring parking lots, sidewalks, and floors for hazards.
Cleaning up wet or greasy spills immediately and using "wet floor" signs
Installing or repairing lights as necessary for proper illumination
Use anti-skid adhesive tape in high traffic areas
Key to remember: Preventing slips on the job can be accomplished if employees are alert to dangers, take appropriate actions, and report anything that needs to be corrected.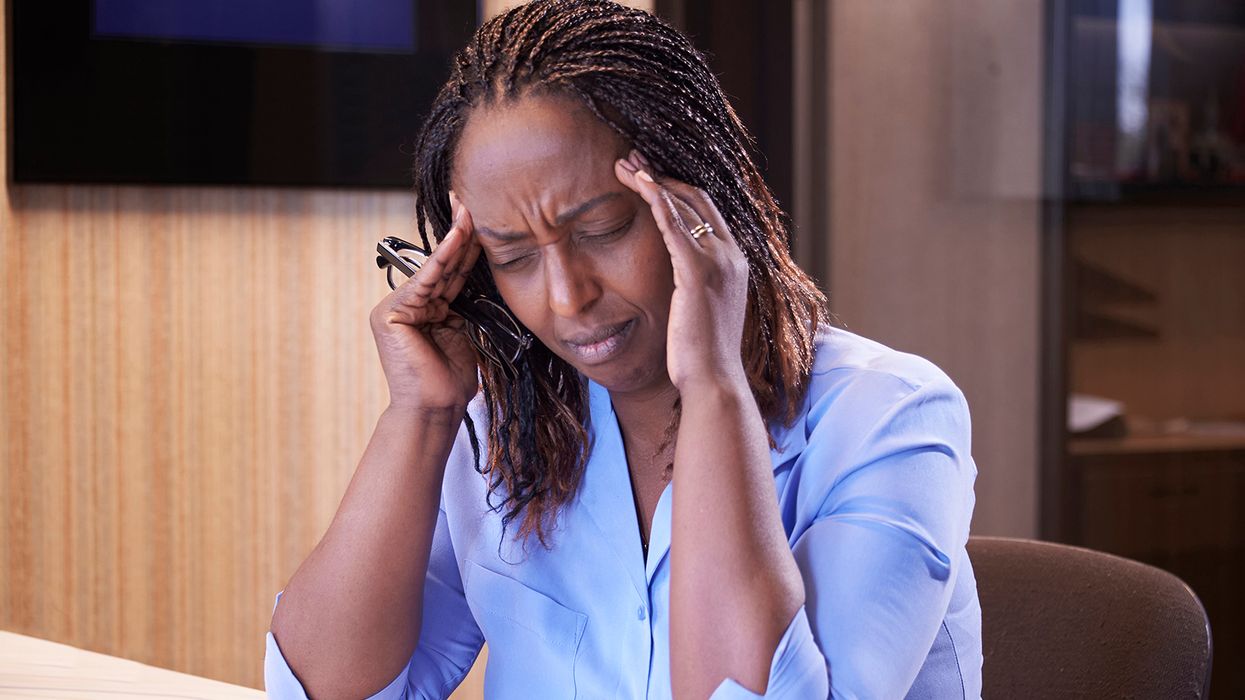 2023-11-30T06:00:00Z
International Women's Day isn't until March 8, 2024, but for employers that want to focus on supporting female employees while improving retention, perhaps it's time to consider the effects of menopause at work and how they can be eased.
Menopause symptoms vary among women. While it's a personal issue, it is one that can impact the workplace (e.g., increased absences). Employers are beginning to take notice, since the ripple effect can affect the bottom line.
Statistics
By 2025, 1.1 billion women will be menopausal due to longer life spans, according to the U.S. Census Bureau. In 2022, the labor force participation rate for women was 56.8 percent. It's likely that a significant number of these women are struggling with issues related to menopause, and employers that ignore them risk losing valuable workers.
Historically, employers have focused on supporting maternity-related scenarios and support such issues as surrogacy, fertility, and adoption. Employers have not, however, delved into what they can do to address the effects of menopause on their employees. Menopause symptoms, which generally impact women in their 40s and 50s, are individualized, making a one-size-fits-all solution likely ineffective.
Symptoms
Menopause symptoms, which can last four to eight years, can include hot flashes, night sweats, insomnia, fatigue, anxiety, depression, mood changes, and brain fog. For some people, these symptoms can be severe, resulting in lost work time, difficulty managing tasks, decreased confidence, and added stress from masking their issues.
Support strategies
Employers don't need to launch an entire campaign on the issue, but taking some steps can bring it to light and, therefore, lighten the load of those struggling with it.
To demonstrate support, employers should:
Talk about menopause and encourage employees to talk about it.
Inform managers and employees on the issue and how symptoms can negatively affect work.
Ensure that employee medical information is kept private and secure.
Provide credible educational materials and resources for all employees.
Encourage employees to seek help with managing their symptoms.
Consider accommodation, such as flexible work hours.
Craft a menopause policy that includes the company's stance on the issue and information on gender and age discrimination.
Train managers on:

How to approach the topic with understanding, discretion, and sensitivity,
Menopause symptoms and how they can hinder daily job functions, and o How to consider symptoms when dealing with employee absences.

Avoid assumptions and requirements. Not everyone wants additional attention but let everyone know what support is available.
Have managers continue to convey the employer's message and remind employees of the options for help.
Review the group health plan to see if it covers menopause-related treatments.
Key to remember: Employers that do not consider addressing menopause in the workplace risk losing good employees, negative branding, challenging talent acquisition, and — ultimately — profits.
Search all news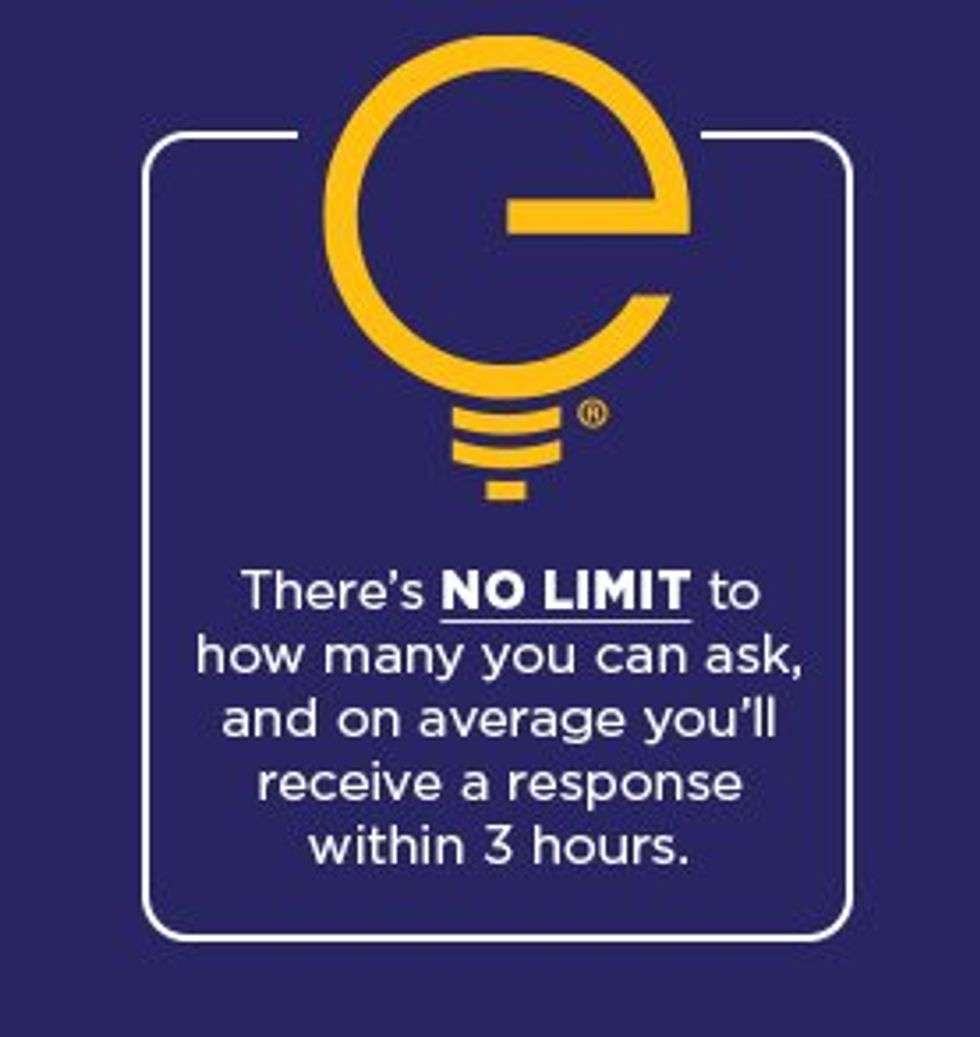 Did You Know You Can Ask Unlimited Questions to Our Compliance Experts?
Get answers to your most puzzling compliance questions from the industry's top experts!
J. J. Keller is the trusted source for DOT / Transportation, OSHA / Workplace Safety, Human Resources, Construction Safety and Hazmat / Hazardous Materials regulation compliance products and services. J. J. Keller helps you increase safety awareness, reduce risk, follow best practices, improve safety training, and stay current with changing regulations.
Copyright 2023 J. J. Keller & Associate, Inc. For re-use options please contact copyright@jjkeller.com or call 800-558-5011.