Start Customizing Your Profile for Free!
Update to Professional Trial!
YOU'RE ALL SET!
Enjoy your limited-time access to the Compliance Network Professional Trial!
A confirmation welcome email has been sent to your email address from ComplianceNetwork@t.jjkellercompliancenetwork.com. Please check your spam/junk folder if you can't find it in your inbox.
YOU'RE ALL SET!
Thank you for your interest in
Environmental
Hazmat
related content.
WHOOPS!
You've reached your limit of free access, if you'd like more info, please contact us at 800-327-6868.

Keep up to date on the latest developments affecting OSHA, DOT, EPA, and DOL regulatory compliance.
Regulations change quickly. Compliance Network ensures you never miss a relevant update with a personalized feed of featured news and analysis, industry highlights, and more.
FEATURED NEWS
On January 1, labor law posting updates will be required in 23 states. In addition, covered employers should have a new federal "Know Your Rights" posting on the wall.
To get ready for the 2023 changes:
Check your federal postings. The Equal Employment Opportunity Commission (EEOC) released a new "Know Your Rights" poster in October. It's giving covered employers a "reasonable amount of time" to display the poster, which replaces the "Equal Employment Opportunity is the Law" poster. While there is no hard and fast deadline for displaying the new poster, a great goal is to have it updated by January, when state posting changes are also taking effect. (The EEOC posting requirement applies to businesses with 15 or more employees, so small businesses are not required to post it.)
Post conspicuously. Every business has some labor law posting obligations, relating to minimum wage, safety, and other laws, and the required posters must be placed in conspicuous locations where employees are likely to see them. This could be in a breakroom, by a time clock, or next to a common employee entrance. If you have several buildings or a large facility, make sure you have enough posters displayed. They may need to be placed in several areas so all employees have the opportunity to see them on a regular basis.
Be organized. Make sure you know where all your posters are located, so you can be ready to update them when needed. If you're preparing for January changes, get a poster count so you know how many new posters to order or print .
Be aware of state changes. If your state has a January minimum wage update or new paid leave law taking effect, there's a good chance a new poster is required. Other significant regulatory updates may also require a posting change. Check our list below to see if your state is impacted.
Be ready to post. Many employees have vacation during the last week of the year, and some companies shut down for the entire week. Who will have the responsibility of putting the updated posters on the wall when that break is over? Make sure this to-do is on someone's calendar, so outdated information isn't displayed in the New Year.
Posting updates on the way for January 2023
These states will have a posting update that takes effect on January 1:
Alaska: Summary of Alaska Wage and Hour Act
Arizona: Minimum Wage
California: Minimum Wage; Family, Medical, and Pregnancy Leave
Colorado: Colorado Overtime & Minimum Pay Standards (COMPS) Order, FAMLI Act
Illinois: Your Rights Under Illinois Employment Laws
Louisiana: Earned Income Credit (may be released later in 2023)
Maine: Minimum Wage
Maryland: Minimum Wage
Massachusetts: Paid Family and Medical Leave
Minnesota: Minimum wage
Missouri: Minimum Wage
Montana: Minimum Wage
Nebraska: Minimum Wage
New Mexico: Minimum Wage
New Jersey: Minimum Wage
New York: Minimum Wage (effective December 31, 2022)
Ohio: Minimum Wage
Oregon: Paid Leave
Rhode Island: Minimum Wage, Pay Equity, Discrimination is Illegal
South Dakota: Minimum Wage
Vermont: Minimum Wage
Virginia: Minimum Wage
Washington: Paid Family and Medical Leave, Minimum Wage
All changes are mandatory except for the minimum wage posting updates in Montana, South Dakota, Virginia, and Washington. Mandatory changes are required to be displayed. Employers are encouraged to post an updated poster even when an update is not mandatory, to avoid displaying outdated information.
Key to remember: Make sure you are ready for state and federal poster updates. Properly displaying updated posters can help employers avoid fines and employee litigation, and can reassure auditors that attention is being paid to the compliance details.
Search all news
RegSense provides updated news throughout the day. Stop back frequently so you don't miss out on the latest happenings! This text needs updating.
RECENT INDUSTRY HIGHLIGHTS
2023-01-26T06:00:00Z
SUMMARY: Under the Toxic Substances Control Act (TSCA), EPA is proposing a significant new use rule (SNUR) for those per- and poly-fluoroalkyl substances (PFAS) that have not been manufactured (including imported) or processed for many years and are consequently designated as inactive on the TSCA Chemical Substance Inventory. PFAS are a group of chemicals that have been used in industry and consumer products since the 1940s because of their useful properties, such as water and stain resistance. Many PFAS break down very slowly and can build up in people, animals, and the environment over time. Exposure at certain levels to specific PFAS can adversely impact human health and other living things. Persons subject to the SNUR would be required to notify EPA at least 90 days before commencing any manufacture (including import) or processing of the chemical substance for a significant new use. Once EPA receives a notification, EPA must review and make an affirmative determination on the notification, and take such action as is required by any such determination before the manufacture (including import) or processing for the significant new use can commence. Such a review will assess whether the use may present unreasonable risk to health or the environment and ensure that EPA can prevent future unsafe environmental releases of the PFAS subject to this SNUR.
DATES: Comments must be received on or before March 27, 2023. Published in the Federal Register January 26, 2023, page 4937.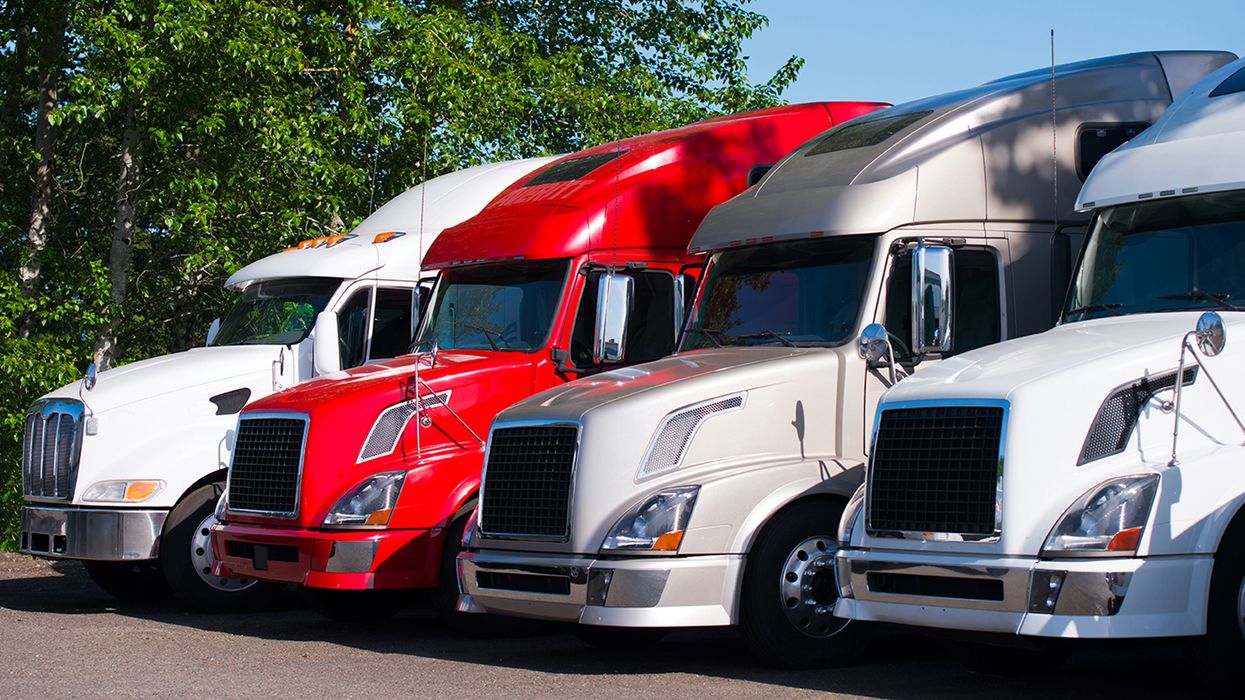 2023-01-26T06:00:00Z
Thefts of catalytic converters have skyrocketed because they contain rare metals (i.e., platinum, palladium, and rhodium).
The price of these three rare metals have increased due to the war in Ukraine. The supply chain has been affected since Russia mines the metals. Catalytic converters are easy targets, as cutting the part from the vehicle takes less than a minute. Some vehicle types — specifically those with a higher clearance, such as trucks, SUVs, buses, and vans —are more desirable because they present less of an obstacle for thieves.
Regulating sales
Some states have set up laws to help curb the sale of stolen catalytic converters to scrap yards. Most recently, the state of Massachusetts has started requiring specific recordkeeping by those buying catalytic converters. Required documentation includes:
The seller's contact information,
Proof of the seller's identity, and
A bill of sale or other legal document demonstrating the seller's ownership of the part.
The buyer is required to keep a record of the transaction and provide it to enforcement if asked.
Protecting vehicles
Some of the best countermeasures against catalytic converter theft are "old school." The following facility security tips may aid in reducing thefts at your motor carrier:
Park vehicles in a locked garage or highly-visible, well-lit area of the parking lot.
Block access by positioning the catalytic converter side of the vehicle near:

Walls,
Fences,
High curbs, or
Other vehicles.
Install enough exterior lights for adequate coverage.
Install security cameras and assign someone to respond when motion is detected.
Hire security guards for nights and weekends.
Put up fencing and gates around the lot.
Schedule routine inspections of fences, gates, alarms, and lights.
Arrange and trim trees, shrubs, and bushes so as not to create places of concealment.
Etch unique identifiers or license plate numbers on catalytic converters to deter anyone from buying it.
Put stickers in the windows of vehicles alerting perpetrators that the converters have been marked with an identifier.
Key to remember: When given an opportunity, thieves will steal your catalytic converters. Put as many roadblocks as possible in their way so they look for an easier target.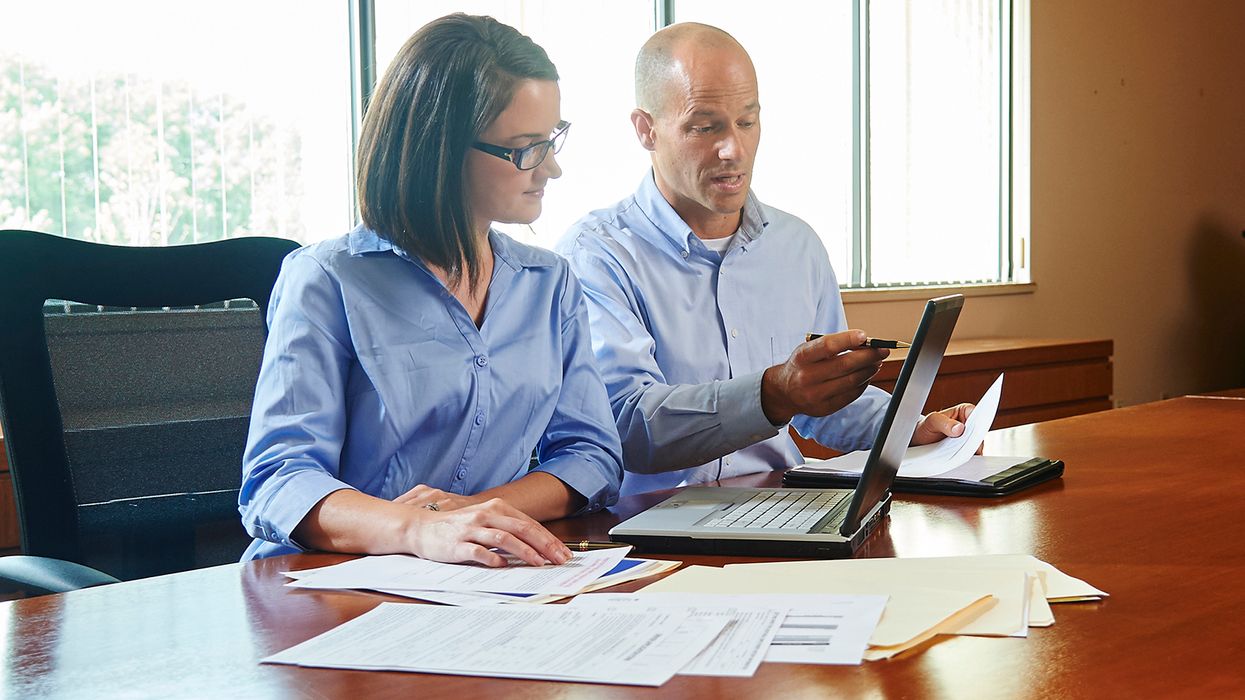 2023-01-26T06:00:00Z
The start of a new year is an ideal time to review safety policies and procedures if not done recently.
Federal Motor Carrier Safety Administration (FMCSA) uses the Safety Management Cycle (SMC) during carrier audits. The first step in the SMC is a review of policies and procedures. Safety policies should reflect current expectations and what the carrier will not tolerate.
Carrier personnel consistently following policies and procedures and exceeding regulatory minimums help keep carriers defensible.
Policy review basics
FMCSA uses the Six-Factor Audit and the SMC to ensure that carriers:
Maintain policies, procedures, and performance criteria that relate to each factor;
Identify who is responsible for each policy and procedure;
Adopt best practices that meet or exceed regulations, including driver hiring and supervision;
Communicate and train the requirements;
Monitor that regulations and company standards are met or exceeded; and
Take meaningful action to correct behavior before violations and crashes occur.
Ensure that each policy contains these critical elements:
Audience or to whom the policy applies.
Behavior that you want or require.
Conditions under which the policy applies.
Discipline that will result if not compliant.
Exceptions that might apply (the fewer, the better to minimize risk).
Each policy should be easy to remember. Procedures are for the details.
Essential policies
Examples of policies to maintain under each factor with the applicable FMCSRs:
Factor 1 – General
Obtaining and renewing insurance coverage (Part 387 and Part 390)
Maintaining DOT registration (390.19)
Recording correctly and investigating all accidents (390.15)
Marking all commercial motor vehicles (390.21)
Factor 2 – Driver
Screening and hiring (391.11, 391.15, 391.21, 391.23)
Road testing (391.31 and 391.33)
Maintenance of qualifications (391.11(b)(5), 391.25, Part 391 Subpart E)
Driver qualification and investigation files (391.51, 391.53)
Medical exam policy (Part 391 Subpart E)
Drug and alcohol educational information (382.601(b))
Factor 3 – Operational
Seat belts (392.16)
Safe, compliant, and defensive driving (Part 392)
Hours-of-service and electronic logging (Part 395):
Driver requirements
Supervisor responsibilities
Auditing for falsification
Personal conveyance (if allowed, per 395.8 Interpretation 26 or more strict)
Unassigned driving events (reviewed daily)
Factor 4 – Vehicle
Maintenance scheduling and recordkeeping (396.3, manufacturer guidance)
Annual inspections (396.17, 396.23, Appendix A to Part 396)
Parts and accessories (Part 393)
Repair decisions (396.11)
Technician qualifications (396.19,396.25)
Driver pre-trip and post-trip inspections (392.7. 392.8, 392.9, 396.7, 396.11, 396.13)
Factor 5 – Hazardous materials
Initial and ongoing training of hazmat employees (172.704)
Placarding, accepting and delivering shipments, and paperwork (Parts 172,173, 177)
Emergency response information (172.600-172.606)
En route practices and driving (Part 177, Part 397)
Factor 6 – Department of Transportation (DOT) Accident rate
DOT crash rate in the past 12 months at or below 1.5 per million miles or 1.7 for urban carriers
Company criteria for driver retention
Coaching, training, and progressive discipline for unsafe behaviors
Dash cam and telematics policy (if in use)
Key to remember: Review policies and procedures at least annually to ensure these meet or exceed current regulations and reflect company expectations.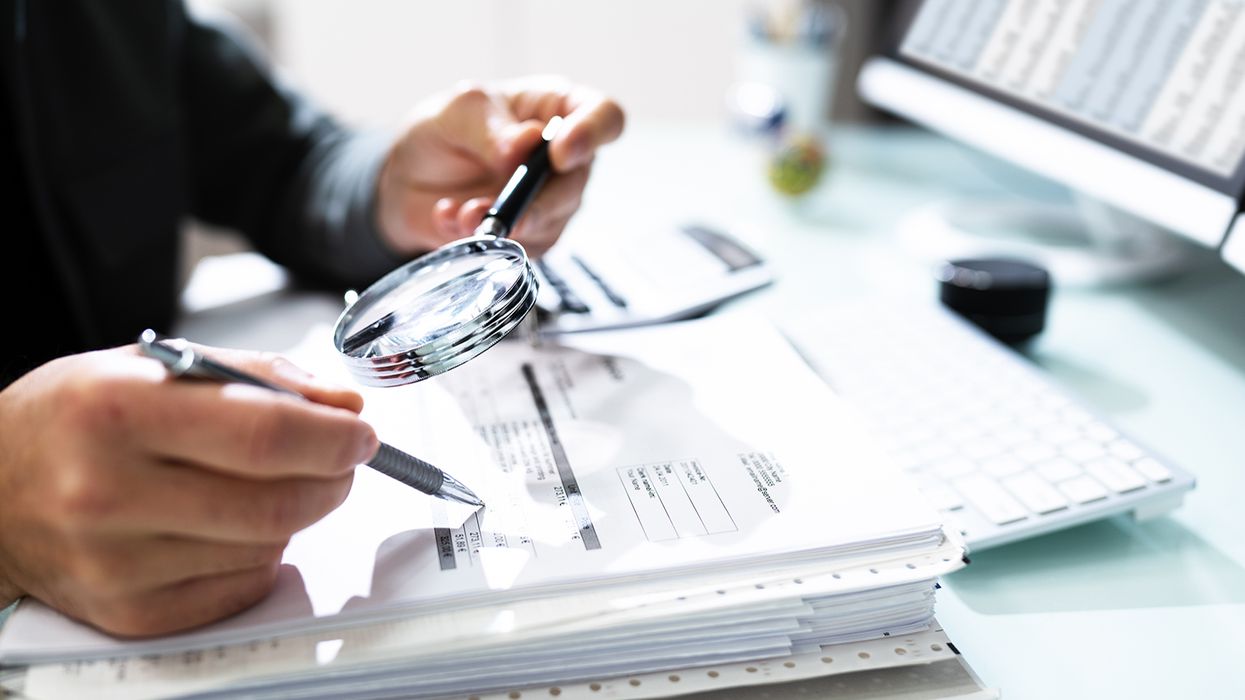 2023-01-26T06:00:00Z
Paper can be expensive, especially when it's missing.
A Maine motor carrier recently learned this lesson the hard way when it was forced to pay a fine of nearly $600 for missing a document from its drivers' files.
That may seem like a pittance, but the company got off lucky. The potential fine for missing any required document is nearly $1,500 per day per document, as set by the Federal Motor Carrier Safety Administration (FCMSA).
The FMCSA requires motor carriers to keep a long list of documents. Such records are the only way to prove compliance with driver qualification, hours of service, vehicle maintenance, and other mandates.
Often overlooked
It's not surprising that some motor carriers lose track of, or overlook, documents that an FMCSA auditor may ask to see. The following lesser-known documents may not be on your radar, but failing to have them could be a costly mistake.
PSP consent forms — The Pre-Employment Screening Program (PSP) lets you purchase a driver's safety record during the hiring process. Before you can get a PSP record, however, you must have the driver sign a specific "disclosure and authorization" form. Getting PSP reports is optional, but if you do then you must keep the signed consent form for at least three years – even if you don't hire the driver! If you're selected for a PSP audit, the FMCSA will email you asking for up to three specific consent forms. You can be penalized if you don't have them.
Initial MVRs — When you hire a new driver, you are required to obtain, within 30 days, a motor vehicle record (MVR) from each state where that driver was licensed in the past three years. Those MVRs must then be kept for the duration of that driver's employment plus another three years. Motor carriers commonly discard those initial MVRs too soon, perhaps treating them like annual MVRs that only have to be kept for three years total. Be sure to hold onto those initial MVRs for the length of your drivers' files.
Inspector qualifications — You need documentation "proving" that the people doing your annual (periodic) inspections and your brake work are qualified to perform those tasks. For brake inspectors, this applies only if you actually have them on your payroll. For annual inspectors, it applies to anyone who does your inspections, no matter who they work for. Sections 396.19 and 396.25 lay out the requirements. You need to keep this documentation on file until one year after the individual stops performing inspections or brake work for you.
Passenger authorization — If you allow a driver to bring a passenger along to ride in one of your commercial motor vehicles, you must first grant authorization, and it has to be in writing. (This does not apply to bus passengers, any employees that you assign to be in the vehicle, or anyone transported in an emergency.) The authorization document needs to include the name of the passenger, the points where the transportation is to begin and end, and the date when the authorization expires. The driver doesn't need to carry the document, but you do need to have it on file and you may be asked to produce it for inspection. The rules don't say how long to keep it, but at least one year is recommended.
Engine changes — An obscure recordkeeping rule (found in Appendix A to Part 379) requires motor carriers to keep a record of all motor and engine changes until three years after the vehicle is disposed of. This can be especially important for any vehicle taking advantage of the electronic logging device (ELD) exception for engines from a pre-2000 model year. To satisfy this requirement, be sure to keep records from the engine installer, engine dealer, or engine manufacturer that confirm the engine year and the date it was replaced.
Conduct internal auditing and make sure you have these and all other FMCSA-required documents on file, for the proper length of time.
Keep in mind that even if a DOT auditor doesn't penalize you for missing certain documents, a jury or judge just might.
> Find a list of all FMCSA-required documents here: FMCSR Recordkeeping Requirements
Key to remember: FMCSA auditors rely on you to keep all required records, even those that may be rather obscure. Missing documents can result in hefty fines.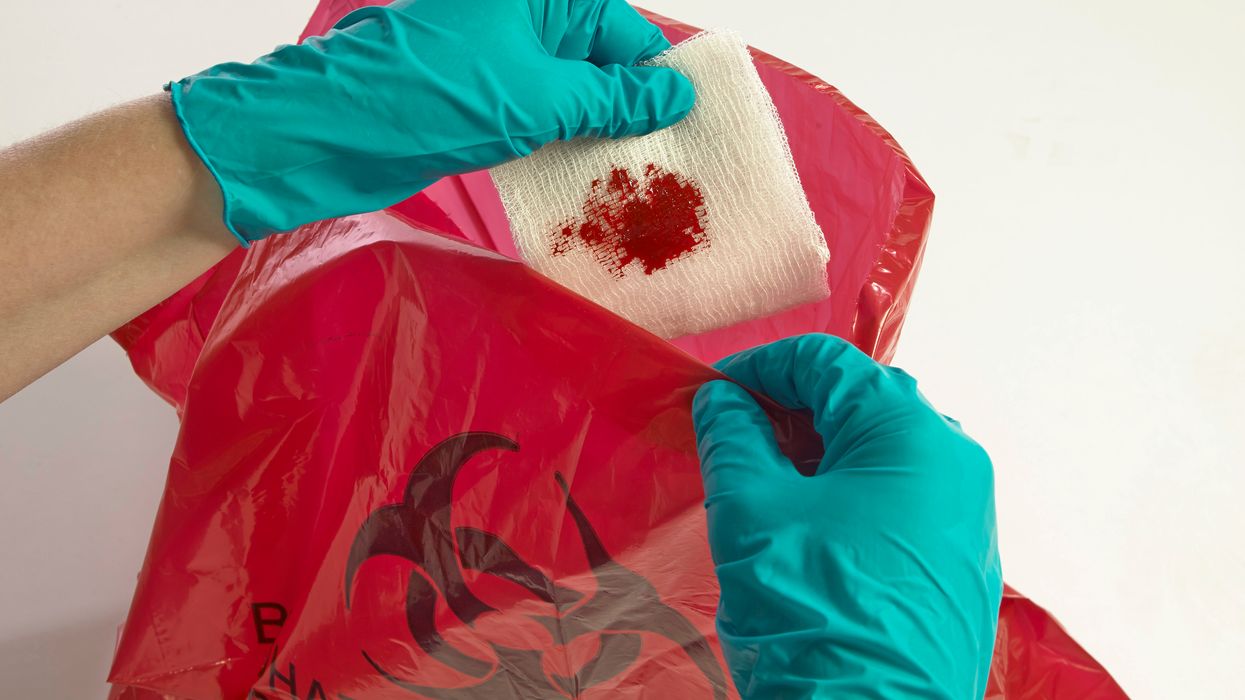 2023-01-26T06:00:00Z
Preliminary enforcement data from fiscal year (FY) 2022 shows that the healthcare and social assistance industry took in 63 percent of the Bloodborne Pathogens (BBP) Standard violations. That means 37 percent of the violations went to industries other than healthcare and social assistance, but what were those industries? The data for FY2022 show that the remaining industries included those listed below:
NAICS 311 – Food Manufacturing
NAICS 325 – Chemical Manufacturing
NAICS 332 – Fabricated Metal Product Manufacturing
NAICS 333 – Machinery Manufacturing
NAICS 337 – Furniture and Related Product Manufacturing
NAICS 339 – Miscellaneous Manufacturing
NAICS 423 – Merchant Wholesalers, Durable Goods
NAICS 424 – Merchant Wholesalers, Nondurable Goods
NAICS 441 – Motor Vehicle and Parts Dealers
NAICS 446 – Health and Personal Care Stores
NAICS 447 – Gasoline Stations
NAICS 453 – Miscellaneous Store Retailers
NAICS 493 – Warehousing and Storage
NAICS 541 – Professional, Scientific, and Technical Services
NAICS 561 – Administrative and Support Services
NAICS 562 – Waste Management and Remediation Services
NAICS 713 – Amusement, Gambling, and Recreation Industries
NAICS 712 – Museums, Historical Sites, and Similar Institutions
NAICS 721 – Accommodation
NAICS 812 – Personal and Laundry Services
NAICS 813 – Religious, Grantmaking, Civic, Professional, and Similar Organizations
NAICS 928 – National Security and International Affairs
BBP Standard is not just a healthcare regulation
The above list of violators makes it clear that 29 CFR 1910.1030 does not just apply to the healthcare industry as one might think. Instead, the regulation may also apply to any general or shipyard industry, including, but not limited to, manufacturing, wholesale trade, retail, warehousing, technical services, administrative services, waste and remediation, arts and entertainment, accommodation, services, and public administration.
In fact, OSHA's BBP Standard is specifically meant to protect general industry and shipyard workers from exposure to hepatitis B, hepatitis C, HIV, and other microorganisms that are transmitted through blood or certain other body fluids.
Applicability is about "occupational exposure"
According to the regulation, "[1910.1030] applies to all occupational exposure to blood or other potentially infectious materials …" That means if your organization has one or more employees with "occupational exposure," it falls under the BBP Standard.
While an "exposure incident" is actual contact with blood or "other potentially infectious material" (or OPIM), "occupational exposure," on the other hand, is reasonably anticipated contact with blood or OPIM. In addition to being reasonably anticipated, that contact must result from the performance of an employee's duties. You likely would not reasonably anticipate an office worker to have contact with blood or OPIM, but if you designate the office worker to perform first aid involving blood-related injuries of coworkers, for example, then that employee is considered to have occupational exposure.
It's worth noting that 1910.1030 does not cover good Samaritans. No employer can anticipate good Samaritan acts, so no employer can anticipate these types of exposures. Anyone who voluntarily assists a person at work is not covered, unless he or she is designated or expected de facto to assist workers.
Which jobs are covered?
Perhaps one of the reasons the BBP Standard is violated outside of the healthcare industry is because OSHA does not spell out which jobs or tasks have occupational exposure, so you, the employer have to determine whether your workers-- housekeepers, maintenance workers, security personnel, or any others– have occupational exposure by definition. Some of the occupations that are often (but not always) associated with occupational exposure include:
First aiders
Healthcare workers
Housekeepers
Laundry workers
Custodians and maintenance workers
Trash haulers/sorters
Plumbers
Fire brigade members and firefighters
Law enforcement
Security personnel
Lab technicians
Still, it's important for you, the employer, to make an exposure determination for the jobs and tasks in each workplace. See 1910.1030(c)(2) for more information.
Key to remember
The latest list of violators makes it clear that 1910.1030 does not just apply to the healthcare industry. That means if your organization has one or more employees with occupational exposure, it falls under the BBP Standard.
Search all news

J. J. Keller is the trusted source for DOT / Transportation, OSHA / Workplace Safety, Human Resources, Construction Safety and Hazmat / Hazardous Materials regulation compliance products and services. J. J. Keller helps you increase safety awareness, reduce risk, follow best practices, improve safety training, and stay current with changing regulations.