Start Experiencing Compliance Network for Free!
Update to Professional Trial!
YOU'RE ALL SET!
Enjoy your limited-time access to the Compliance Network Professional Trial!
A confirmation welcome email has been sent to your email address from ComplianceNetwork@t.jjkellercompliancenetwork.com. Please check your spam/junk folder if you can't find it in your inbox.
YOU'RE ALL SET!
Thank you for your interest in
Environmental
Hazmat
related content.
WHOOPS!
You've reached your limit of free access, if you'd like more info, please contact us at 800-327-6868.
Regulations change quickly. Compliance Network ensures you never miss a relevant update with a personalized feed of featured news and analysis, industry highlights, and more.
FEATURED NEWS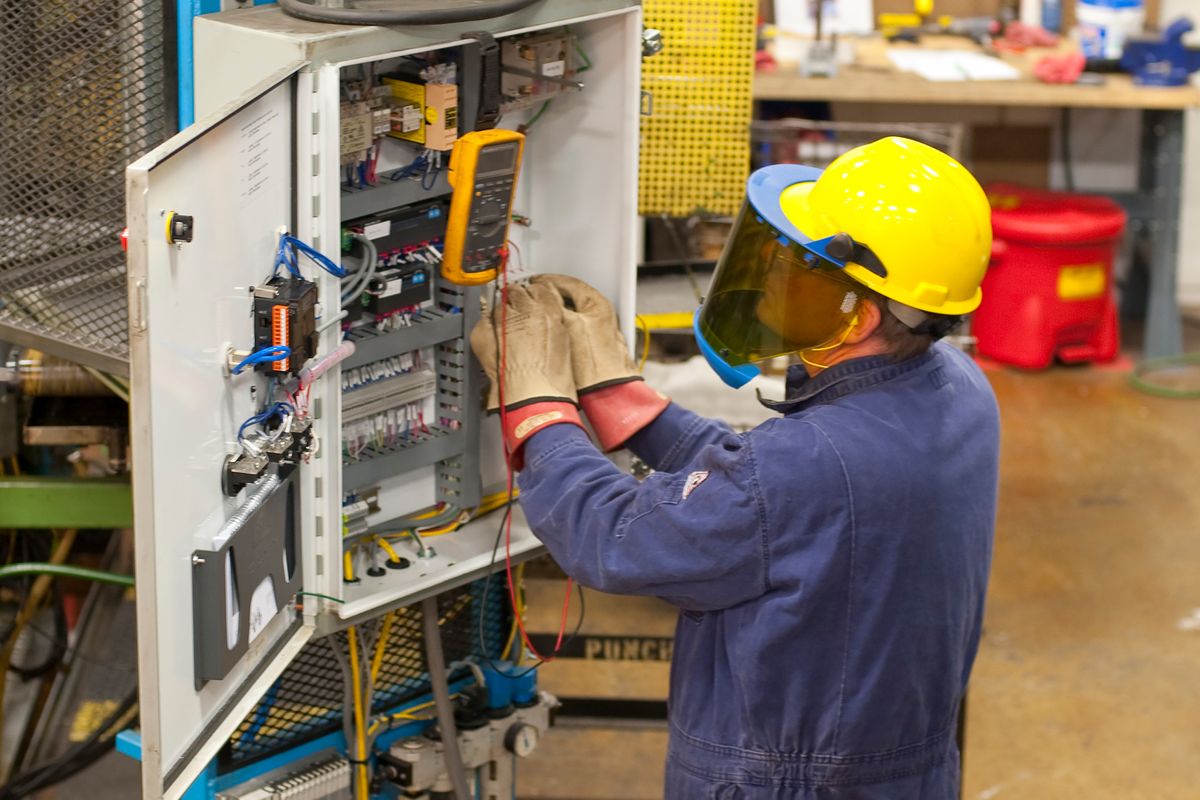 2023-06-02T05:00:00Z
Did you know that your personnel responsible for maintaining machinery may come in close proximity to electrical circuits that require them to have electrical training? In fact, this is not unusual at many companies.
Even if you use licensed electrical contractors to do your electrical work, your maintenance workers may need similar training to avoid serious injury. Read this article to find out why!
Real Electrical Situation
What would you do to prevent this situation? A factory worker and his coworker were employed at a plant that used thermoforming machines to make plastic inserts for cosmetic packaging. These machines created a great deal of residual heat, so management ordered the installation of fans to exhaust the heat from the room. The two employees were working from a scissor lift to do the "non-live" installation of the wiring for the fans, which would later be inspected, connected, and energized by a licensed electrician.
As the workers ran conduit along the ceiling of the room, they approached a partially-exposed, 480-volt, three-phase electrical bus bar that supplied power to the thermoforming machines. The worker reportedly used a voltmeter in the scissor lift to test the exposed electrical conductors at the uncovered end of the bus bar. He apparently connected the voltmeter across two of the phases, which overloaded the meter and caused it to explode.
The explosion ignited the worker's clothing and caused an electrical breaker to trip, plunging the area into darkness. The coworker managed to lower the lift, but his own clothing ignited while trying to extinguish the worker's burning clothing. Another employee put out the fires with a fire extinguisher. The first worker was taken to the area burn unit, where he died of complications 14 days later.
Accident Prevention Recommendations
Investigators concluded that to prevent similar accidents, employers should:
Develop, implement, and enforce an electrical safety program;
Permit only properly trained and qualified persons to carry out electrical work; and
Inspect work areas before permitting employees to work near electrical or other hazardous equipment.
Electrical Safety Program
In this case, the plant used licensed electrical contractors to do their electrical work. However, the plant mechanic and other personnel responsible for maintaining machinery may come close to electrical circuits.
To ensure the safety of these workers, companies need to develop, implement, and enforce an electrical safety program. This program should include training in electrical safety practices, lockout/tagout procedures, circuit testing (to ensure that circuits are de-energized), and other safety training commensurate with the duties of the workers. This would include correctly storing electrical test equipment away from unauthorized personnel.
Qualified Person
The two workers were injured in this incident as they installed an electrical conduit near an exposed electrical bus bar. The workers had little or no training in electrical hazards and were unqualified to do electrical work. Even though they were doing non-live wiring and were clearly instructed not to make any electrical connections, the victim's inexperience and lack of training were evident in his failure to recognize the danger of the exposed bus bar.
Therefore, only properly trained and authorized employees should be permitted to work on electrical circuits. Close supervision may be necessary to ensure that unauthorized employees are kept a safe distance from electrical circuits.
Work Area Inspection
The electrical contractor who installed the electrical bus bar neglected to place an end cap on the bus enclosure, exposing the electrical conductors. This hazard was not known to plant management. As such, the work area should have been closely inspected by a qualified person before allowing employees to work in the area.
This inspection should be done as part of a formalized job-hazard analysis, which examines each task for potential mechanical, electrical, chemical, or any other hazard a worker may encounter.
Key to Remember
Ensure your workers have proper electrical training. Assess your worker's job duties and work areas. If they work near live parts and electrical components, they may need additional training about electrical safety.
Search all news
RegSense provides updated news throughout the day. Stop back frequently so you don't miss out on the latest happenings! This text needs updating.
RECENT INDUSTRY HIGHLIGHTS
2023-05-26T05:00:00Z
SUMMARY: The United States Environmental Protection Agency (EPA) is proposing amendments to the new chemicals procedural regulations under the Toxic Substances Control Act (TSCA). These amendments are intended to align the regulatory text with the amendments to TSCA's new chemicals review provisions contained in the Frank R. Lautenberg Chemical Safety for the 21st Century Act, enacted on June 22, 2016, improve the efficiency of EPA's review processes, and update the regulations based on existing policies and experience implementing the New Chemicals Program. The proposal includes amendments that would reduce the need to redo all or part of the risk assessment by improving information initially submitted in new chemicals notices, which should also help reduce the length of time that new chemicals notices are under review. EPA is also proposing several amendments to the regulations for low volume exemptions (LVEs) and low release and exposure exemptions (LoREXs), which include requiring EPA approval of an exemption notice prior to commencement of manufacture, making per- and polyfluoroalkyl substances (PFAS) categorically ineligible for these exemptions, and providing that certain persistent, bioaccumulative, toxic (PBT) chemical substances are ineligible for these exemptions, consistent with EPA's 1999 PBT policy.
DATES: This proposed rule is published in the Federal Register May 26, 2023, page 34100.
View proposed rule.
2023-05-26T05:00:00Z
The Pipeline and Hazardous Materials Safety Administration (PHMSA) has ramped up its efforts to raise awareness and educate the public about the potential dangers when shipping hazmat by continuing to promote the "Check The Box" campaign. The "Check The Box" campaign includes: fact sheets, posters, brochures, and videos all designed to help shippers identify hazmat and receive guidance on how to safely ship it.
Every year about 3 billion tons of regulated hazmat is transported within the United Sates and every year there are approximately 1,500 reported incidents involving undeclared hazmat shipments in the transportation system. These incidents are not only costly to clean up, but they also pose serious risk of injury or possibly death to workers and the public.
To help reduce the number of incidents involving undeclared and improperly packaged hazmat, PHMSA is increasing safety awareness through an online campaign called "Check The Box." The campaign highlights the fact that shipping hazmat can be tricky and that most people don't realize things we commonly use, and ship are considered hazmat. PHMSA put together some resources that introduce the "Check The Box" campaign and provide helpful guidance on shipping hazmat.
Fact sheet
The fact sheet contains various statistics that support undeclared hazmat incidents and contains a brief explanation of real-life incidents that occurred throughout the past several years.
Poster
The poster introduces the "Check The Box" campaign along with Hazardous Matt, the mascot. This poster also serves as a reminder to always check your box for hazmat and if you find any remember to properly package, mark, and label it.
Brochure
The brochures raise awareness of the of the many types of common items that are hazardous for transportation. The brochure also points out that hazmat must:
Accurately identified,
Correctly packaged, and
Effectively communicated.
Video
The videos introduce the "Check The Box" initiative through a short animated production. The video quickly lists facts and runs through the steps to identify hazmat. While there is sound for one of the videos, no one is commentating, so read quickly.
Key to Remember: Whether you're a seasoned veteran or a rookie to shipping hazmat, this campaign serves as a great reminder to always double check your box for hazmat and if you find any make sure it is properly shipped according to the Hazardous Materials Regulations.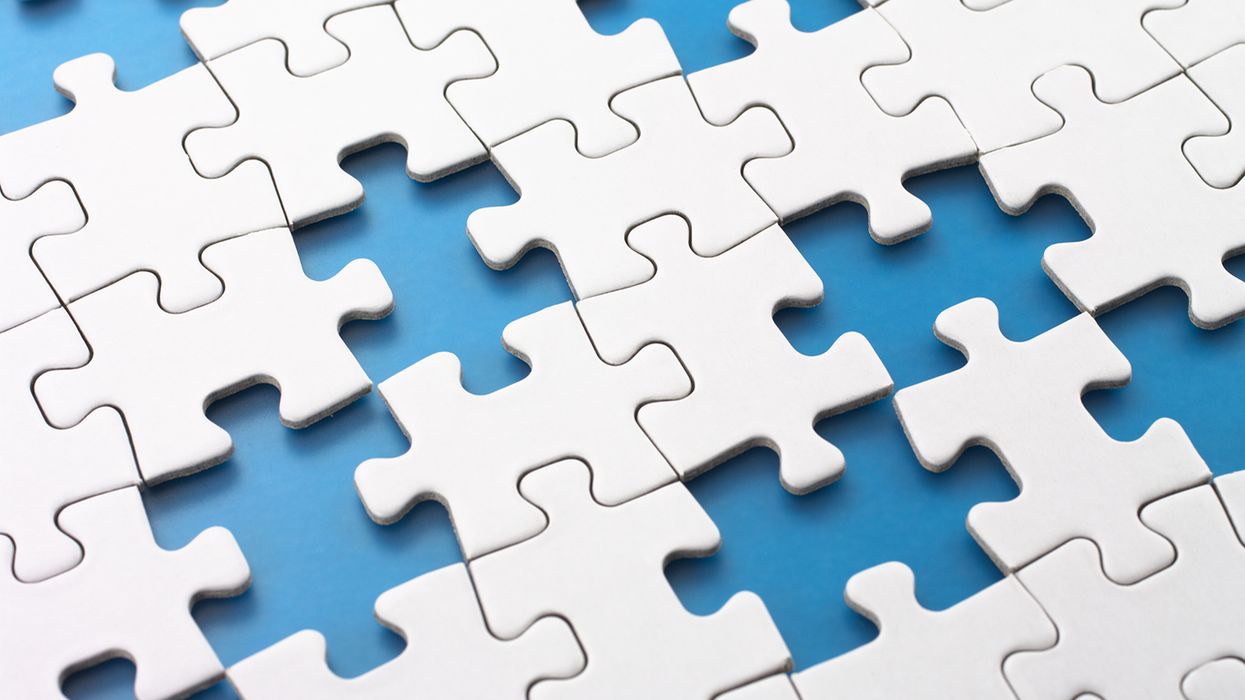 2023-05-26T05:00:00Z
So far this fiscal year, OSHA has cited the training regulation for bloodborne pathogens over 200 times! That may be because 29 CFR 1910.1030 (and its training requirement) is one of the most confusing OSHA standards. Once you discover the standard applies, you may be left scratching your head. In fact, we get "frequently asked questions" or FAQs about the training regulation at §1910.1030(g)(2).
Before we look at 10 FAQs, let's cover some basics. If you are a general industry or shipyard employer that has one or more workers with "occupational exposure," you fall under §1910.1030. Occupational exposure means skin, eye, or mucous membrane contact with blood or "other potentially infectious materials." It also includes contact with those materials by piercing mucous membranes or the skin with needlesticks, cuts, bites, etc.
The contact must be reasonably anticipated and relate to an employee's duties to be regulated by the standard. For example, if you designate an office worker to clean up blood spills or perform first aid involving blood-related injuries of co-workers, that worker has occupational exposure.
As promised, here are 10 must-have FAQs on bloodborne pathogens training:
Which workers must be trained?
In general industry and shipyards, you must train each worker with occupational exposure. While construction workers are not covered by §1910.1030, they must have training per 29 CFR 1926.21.
What about part-time and temporary workers?
It makes no difference whether a worker is full-time, part-time, temporary, or contracted. A worker needs training if he or she has occupational exposure.
When must you provide bloodborne pathogens training?
General industry and shipyard workers with occupational exposure must receive training:
Initially, prior to assignments where occupational exposure may occur;
At least annually thereafter; and
When changes like modified or new tasks/procedures affect a worker's occupational exposure.
Any training and retraining must be provided during that worker's working hours.
What if your worker misses the annual retraining date?
Annual training means workers must be retrained at least once every 12 months, within 365 days. It does not need to be done on the exact anniversary date, but it should be provided on a date reasonably close to that date. If you cannot complete the annual training by that date, keep a record explaining why the training is delayed and when the training will be provided.
What qualifications are required for the trainer?
You need a trainer who knows the subjects covered by the 14 training elements in the standard. This trainer must also understand how the elements relate to your workplace. During an inspection, an OSHA officer may look at the courses, degrees, or work experience of your trainer, if that officer finds any problems in your training program.
Does the trainer need to be present during training?
Direct access is required, but the trainer does not need to be in the same room. OSHA will allow a trainer to be accessible via a telephone or email, as long as the trainer is available to answer questions at the very same time they arise. There cannot be any delays, or it won't be considered direct access.
Is computer- or video-based training sufficient?
Computer- and video-based training are good training tools. However, training in those formats alone is not enough because §1910.1030 requires trainees to have a chance to ask and get answers to questions. You must also supplement computer or video training with site-specific information. Examples include information about the location of your written plan and steps to take if an exposure incident occurs.
Who has responsibility to train temporary workers?
As joint employers, both the staffing agency and the host employer are responsible for ensuring that the temporary worker is properly trained. The two may divide the training responsibility. Generally, the staffing agency is responsible for giving generic bloodborne pathogens information and training, while the host employer is typically responsible for giving site-specific training on bloodborne pathogens.
Who has responsibility to train contract workers?
The contractor has a continuing relationship with its workers, but the client employer often creates and controls the hazards. OSHA explains that the contractor employer would be expected to provide generic training. Client employers would normally provide site-specific bloodborne pathogens training. Together, the two would provide all the required training elements.
Are training records required to be kept?
Yes. Keep training records for at least three years after the training date. These records must include the date of training, the contents or a summary of the training session(s), the names and qualifications of the trainer(s), and the names and job titles of all trainees.
Key to remember
Once you discover that §1910.1030 applies, you may have questions about training. The FAQs here should get you started.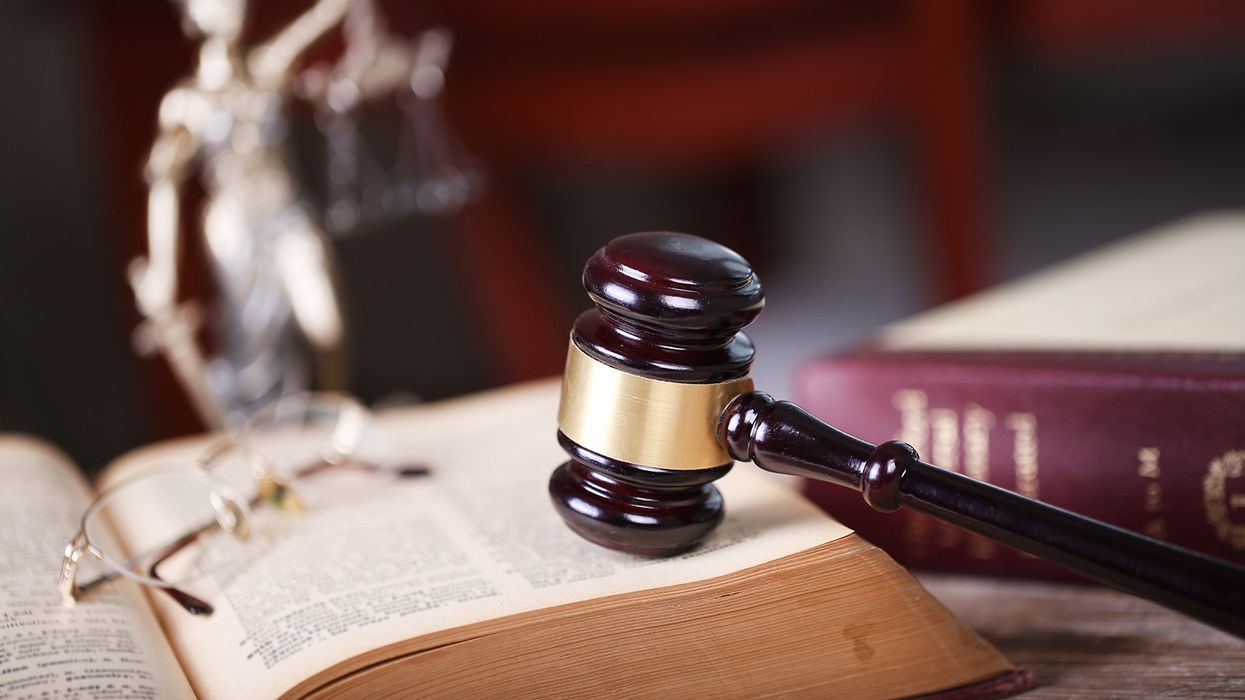 2023-05-26T05:00:00Z
A Minnesota fast-food franchisee was served up a double scoop of litigation from the U.S. Equal Employment Opportunity Commission (EEOC) in May.
One lawsuit says the franchisee subjected employees to a hostile work environment based on race, sex, sexual orientation, and disability.
A second suit charges the company with denying a long-serving employee with a disability equal pay and pay raises because of the disability.
According to the EEOC's filings, multiple workers endured harassment at one of the franchisee's suburban Minneapolis-St. Paul restaurants. In one instance, managers and other employees singled out a gay and African American employee for racial and homophobic insults that included the n-word and f-word, discussed his sex life, and referred to him as the restaurant's "adopted African child."
The company also subjected another employee, who also has a disability, to bullying and disability-related slurs, while paying him less than his co-workers without disabilities. The company also exposed female employees, some as young as 14, to sexual harassment that included unwanted sexual touching, jokes, and propositions. Employees reported these conditions to management, but the company failed to reasonably address the harassment or discipline those responsible. The intolerable working conditions forced one employee to quit, the EEOC alleged.
Such alleged conduct violates Title VII of the Civil Rights Act of 1964, which prohibits employers from creating a hostile workplace based on race and sex, including sexual orientation, as well as the Americans with Disabilities Act (ADA), which prohibits discrimination based on disability.
The EEOC filed suit in U.S. District Court for the District of Minnesota (Civil Action Nos. 0:23-cv-01501 and 0:23-cv-01506) after first attempting to reach pre-litigation settlements through its conciliation process. The EEOC seeks monetary relief for the affected employees, and an order requiring the company to take steps to stop and prevent future workplace harassment and pay disparities.
"Federal law requires employers to take prompt and effective action to stop harassment on the job, said Diane Smason, acting district director of the EEOC's Chicago District. "Employers cannot simply ignore repeated reports of harassment, allowing this abusive conduct to continue and spread."
What to do if you receive a charge notice from the EEOC
When the EEOC receives a complaint against a business, it first issues a charge notice. If an employer receives a charge notice (or two) from the EEOC, here is what the agency suggests as next steps:
Review the charge notice carefully. The "Notice of a Charge of Discrimination" informs you that a complaint has been filed against your business. It does not necessarily mean that you have violated any laws.
Follow the directions on the charge notice. The notice may ask you to provide a response to the charge (a "position statement"). This is your opportunity to explain if you believe the claims in the charge are incorrect or not illegal. (You are not required to hire a lawyer to help you draft a position statement or otherwise respond to a charge of discrimination but may do so at any time in the process.)
Consider EEOC mediation to resolve the charge quickly and confidentially, at no cost.
Respond to requests for additional information from the EEOC. The EEOC investigator may request documents, interviews, a conference, or an on-site inspection. The information you provide may cause the EEOC to dismiss the charge. (If you need additional time to respond, or if you have questions or concerns about the type or amount of information that the EEOC has requested, contact the investigator assigned to the charge.)
Protect employees from retaliation. Retaliation is illegal. Ensure that the employee is not punished for filing the charge and that employees are not punished for participating in an investigation.
Retain relevant documents. If you are not sure whether a document is relevant, ask your investigator.
Contact the EEOC investigator assigned to your charge if you have questions.
Key to remember: The EEOC showed in the case of a Minnesota fast-food restaurant that the agency is serious about enforcing federal laws prohibiting employment discrimination. An employer who receives a charge notice from the EEOC should take it seriously.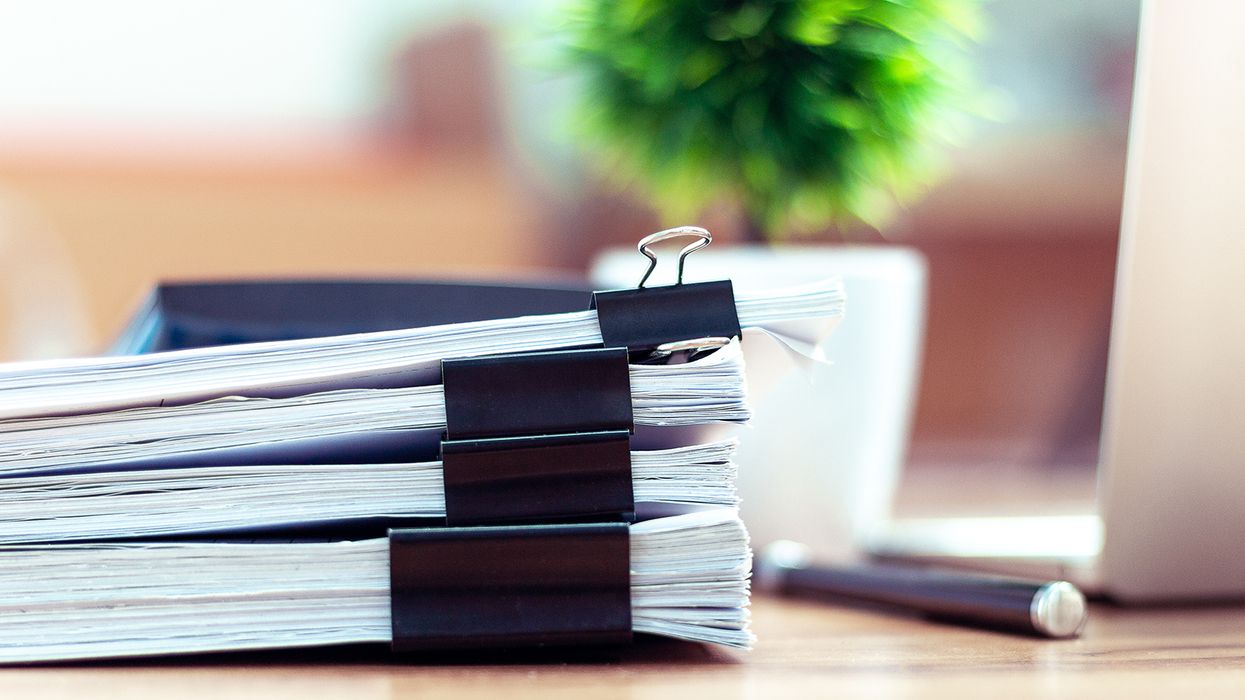 Increases in paperwork error penalties for the Form I-9 that took effect in January underscore the importance of conducting regular Form I-9 audits and correcting any errors that are found.
It might be tempting to leave the forms alone and hope nothing is wrong with them. However, an internal review of completed forms offers an opportunity for an employer to catch and correct errors, reducing the odds that mistakes will become expensive.
What are the penalties for Form I-9 paperwork errors?
The Department of Homeland Security published update fine amounts in the Federal Register on January 13. The new penalty amounts for paperwork violations are:
Minimum fine: $272
Maximum fine: $2,701
What should be done if a mistake is found on a Form I-9?
An error or mistake on a Form I-9 needs to be dealt with — an employer should not try to hide it. U.S. Citizenship and Immigration Services (USCIS) notes that an error should not be erased or written over with correction fluid.
If a mistake is found in Section 1 of the form, the USCIS says employers are to have the employee:
Draw a line through the incorrect information
Enter the correct or missing information
Initial and date the correction.
The employer then attaches a written explanation of why information was missing or needed correcting.
If a mistake is found in Section 2 or 3 of the form, the employer should:
Draw a line through the incorrect information
Enter the correct or missing information
Initial and date the correction
A written explanation of why information was missing or needed correcting is then attached to the form by the employer.
What happens if a Form I-9 is filled with errors?
If there are multiple or major errors on the form, an employer has the option of completing a new Form I-9, or redoing the section where errors are found.
The new form is attached to the old one along with a written explanation of why the changes were needed.
How can Form I-9 errors be prevented?
Mistakes happen, and those made on the Form I-9 need to be corrected using the procedures outlined by the USCIS.
To keep errors from happening again, employers should update their procedures and train employees who have responsibilities relating to the Form I-9.
Key to remember: Penalties for paperwork errors on the Form I-9 have gone up. Employers should correct errors on the Form I-9 before the mistakes turn into costly penalties and train employees so the same errors are not repeated.
Search all news
J. J. Keller is the trusted source for DOT / Transportation, OSHA / Workplace Safety, Human Resources, Construction Safety and Hazmat / Hazardous Materials regulation compliance products and services. J. J. Keller helps you increase safety awareness, reduce risk, follow best practices, improve safety training, and stay current with changing regulations.