Start Customizing Your Profile for Free!
Update to Professional Trial!
YOU'RE ALL SET!
Enjoy your limited-time access to the Compliance Network Professional Trial!
A confirmation welcome email has been sent to your email address from ComplianceNetwork@t.jjkellercompliancenetwork.com. Please check your spam/junk folder if you can't find it in your inbox.
YOU'RE ALL SET!
Thank you for your interest in
Environmental
Hazmat
related content.
WHOOPS!
You've reached your limit of free access, if you'd like more info, please contact us at 800-327-6868.
Copyright 2023 J. J. Keller & Associate, Inc. For re-use options please contact copyright@jjkeller.com or call 800-558-5011.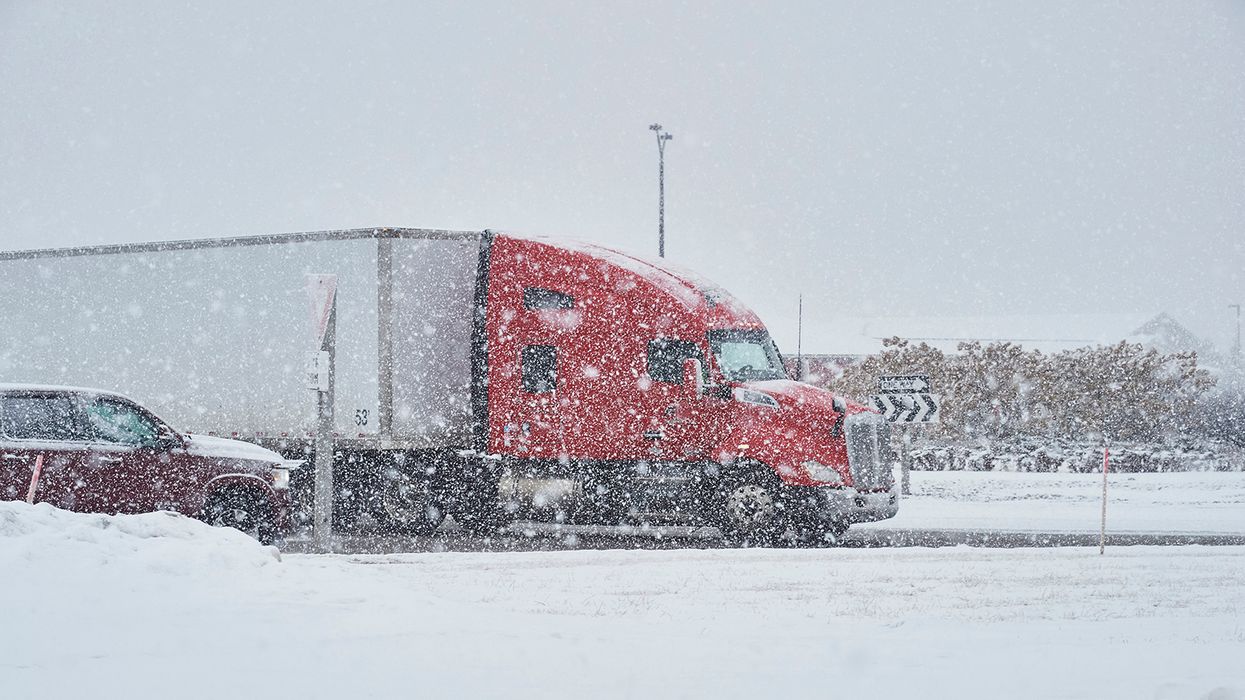 Navigate adverse weather safely
2023-01-19T06:00:00Z
With flooding in California, tornadoes in the south, and snow and sleet in much of the north, it's important that CMV drivers know how to safely navigate a variety of adverse weather conditions. Here are some reminders for drivers who are faced with inclement weather:
Flooding: Avoid driving in areas that are prone to flooding during or in the hours after a storm. Never drive on a flooded road. Water is so powerful that a single foot of water exerts 500 lbs. of lateral force to anything caught in its path. Even in a vehicle heavy enough to withstand a foot or two of water, a driver could easily become stranded in a stalled vehicle. In that case, the driver should get out of the vehicle immediately and seek higher ground.
Tornadoes: A tornado watch means that weather conditions are right for a tornado to form, so drivers should start thinking about where they can stop if they need to. A tornado warning means that a tornado has been spotted. In that case, a driver's best option is to find a place to park and take shelter. If that isn't possible, the driver should leave the truck and lie in a ditch or other low area.
High winds: The direction of the wind is important, as it is more dangerous to drive in winds that are hitting the side of a bus or truck than in winds coming from the front or rear of the vehicle. The size and weight of the vehicle also makes a difference; heavier vehicles can withstand higher winds than empties. Likewise, a load that is top-heavy is more likely to topple in high winds.
Snow, ice, or fog: Any time visibility is limited or traction is reduced, a driver should:

Slow down,
Increase following distance,
Allow more time to stop,
Don't drive next to other vehicles,
Slow down on curves,
Try to anticipate stops,
Don't brake harder than necessary,
Accelerate slowly and smoothly, and
Use low-beam headlights.
No matter the season or the region, drivers should be aware of the local weather forecast and stay in contact with dispatch for updates.
J. J. Keller is the trusted source for DOT / Transportation, OSHA / Workplace Safety, Human Resources, Construction Safety and Hazmat / Hazardous Materials regulation compliance products and services. J. J. Keller helps you increase safety awareness, reduce risk, follow best practices, improve safety training, and stay current with changing regulations.