Start Customizing Your Profile for Free!
Update to Professional Trial!
YOU'RE ALL SET!
Enjoy your limited-time access to the Compliance Network Professional Trial!
A confirmation welcome email has been sent to your email address from ComplianceNetwork@t.jjkellercompliancenetwork.com. Please check your spam/junk folder if you can't find it in your inbox.
YOU'RE ALL SET!
Thank you for your interest in
Environmental
Hazmat
related content.
WHOOPS!
You've reached your limit of free access, if you'd like more info, please contact us at 800-327-6868.
Copyright 2023 J. J. Keller & Associate, Inc. For re-use options please contact copyright@jjkeller.com or call 800-558-5011.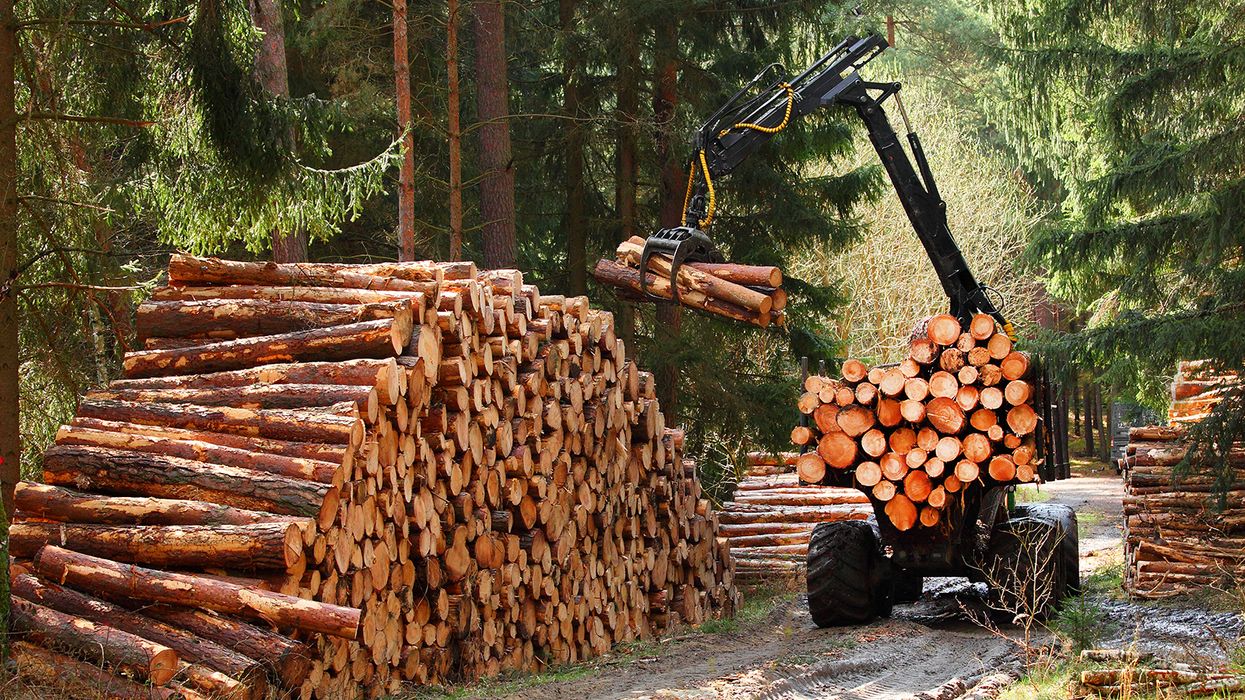 First aid and CPR requirements in the logging industry What you need to know
2023-01-19T06:00:00Z
Logging is one of the most hazardous occupations in the country and its operations are often remote from any emergency medical care. Properly administered first aid can be a major factor in minimizing even life-threatening injuries. For those reasons, OSHA's logging standard requires all employees – including supervisors – be trained in first aid and cardiopulmonary resuscitation (CPR) and that their training remains current. It's vital that new and untrained employees not be allowed to begin work until they've been trained.
Breaking down the requirements
The logging regulations at 1910.266 require that the employer assure that each employee (including supervisors) receives or has received first aid training, including CPR, which meets the minimum requirements outlined in Appendix B to 1910.266:
The definition of first aid.
Legal issues of applying first aid (Good Samaritan Laws).
Basic anatomy.
Patient assessment and first aid for the following:

Respiratory arrest.
Cardiac arrest.
Hemorrhage.
Lacerations/abrasions.
Amputations.
Musculoskeletal injuries.
Shock.
Eye injuries.
Burns.
Loss of consciousness.
Extreme temperature exposure (hypothermia/hyperthermia)
Paralysis
Poisoning.
Loss of mental functioning (psychosis/hallucinations, etc.).
Artificial ventilation.
Drug overdose.

CPR.
Application of dressings and slings.
Treatment of strains, sprains, and fractures.
Immobilization of injured persons.
Handling and transporting injured persons.
Treatment of bites, stings, or contact with poisonous plants or animals.
First aid and CPR training must be conducted by a designated person and presented in a manner that employees are able to understand. Employers must assure that all training materials used are appropriate in content and vocabulary to the educational level, literacy, and language skills of the employees being trained.
Conventional methods of training such as lecture, demonstration, practical exercise, and examination (both written and practical) must be used. The length of training must be sufficient to assure that trainees understand the concepts of first aid and can demonstrate their ability to perform the various procedures contained in the above outline.
Employers must assure that each employee's first aid and CPR training and/or certificate of training remain current.
What about training records?
Employers must keep records of training that include:
The name or other identity of the employee trained,
The date(s) of the training, and
The signature of the person who conducted the training or the signature of the employer.
Key to remember
OSHA's logging standard requires all employees, including supervisors, receive first aid and CPR training and that it remains current.
J. J. Keller is the trusted source for DOT / Transportation, OSHA / Workplace Safety, Human Resources, Construction Safety and Hazmat / Hazardous Materials regulation compliance products and services. J. J. Keller helps you increase safety awareness, reduce risk, follow best practices, improve safety training, and stay current with changing regulations.