Start Customizing Your Profile for Free!
Update to Professional Trial!
YOU'RE ALL SET!
Enjoy your limited-time access to the Compliance Network Professional Trial!
A confirmation welcome email has been sent to your email address from ComplianceNetwork@t.jjkellercompliancenetwork.com. Please check your spam/junk folder if you can't find it in your inbox.
YOU'RE ALL SET!
Thank you for your interest in
Environmental
Hazmat
related content.
WHOOPS!
You've reached your limit of free access, if you'd like more info, please contact us at 800-327-6868.
Copyright 2023 J. J. Keller & Associate, Inc. For re-use options please contact copyright@jjkeller.com or call 800-558-5011.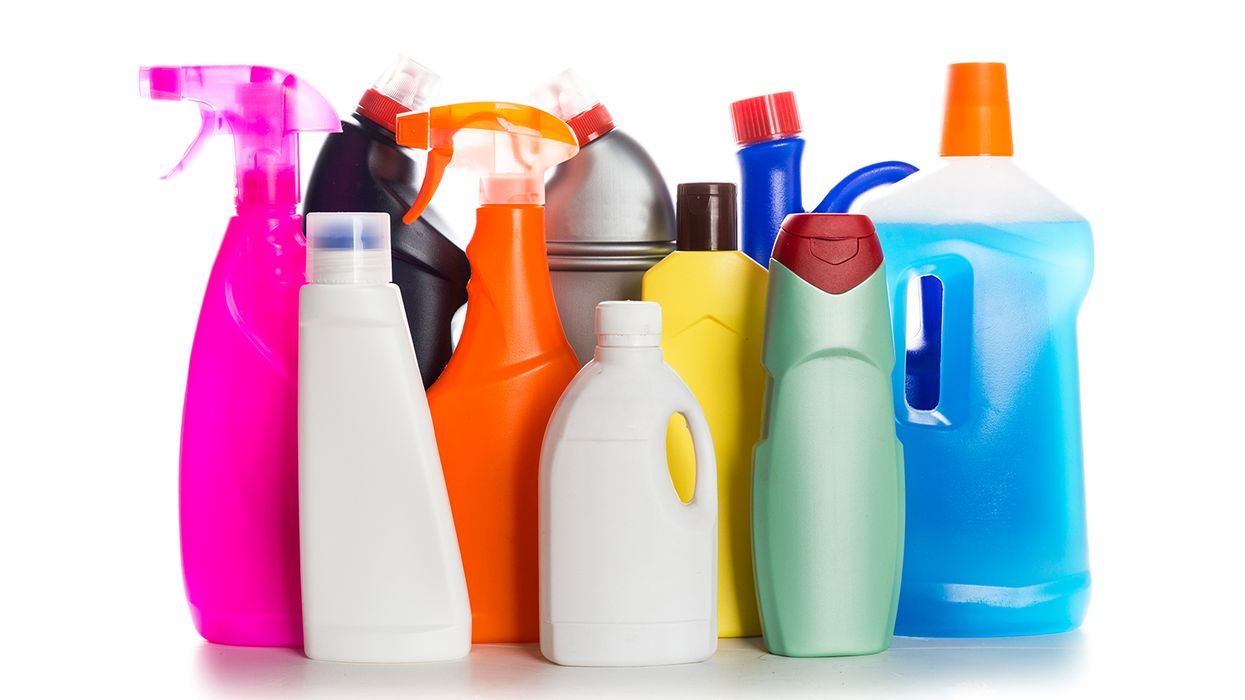 EPA finds risk for series of TSCA-related chemicals; Agency now works to regulate the risks
2023-01-17T06:00:00Z
Since November 2022, EPA finalized six revised risk determinations as authorized under the Toxic Substances Control Act (TSCA). However, you might be asking why the agency is changing these risk determinations now. It all stems back to a shift in the administration.
Change in policy
In late June 2021, EPA announced that it would update its policy surrounding risk evaluations made by the previous administration or that were otherwise in progress. TSCA requires the agency to review the risks associated with high-priority chemicals already on the market, then take action to manage any risks determined to be "unreasonable." Under the previous administration:
The first 10 risk evaluations did not assess air, water, or disposal exposures to the general population, including fenceline communities (i.e., communities near industrial facilities);
The first 10 risk evaluations assumed that workers were "always" provided, and used, personal protective equipment (PPE) appropriately; and
Final risk determinations were made separately for every condition of use of a chemical, not the chemical as a whole.
Under the new policy, however:
Risk evaluations use existing data and information (or otherwise EPA conducts exposure assessments) to determine if there's potential for unreasonable risk to fenceline communities associated with air and water exposures;
Risk evaluations do not assume that workers were always provided, and used, PPE appropriately; and
Risk determinations are made for the whole chemical when it is clear that the majority of the conditions of use warrant one determination.
10 chemicals impacted
This policy shift affected 10 high-priority chemicals, which were part of the first risk evaluations performed by the agency since 2016, including:
Asbestos
1-Bromopropane
Carbon Tetrachloride
C.I. Pigment Violet 29 (PV29)
Cyclic aliphatic bromide cluster (HBCD)
1,4-dioxane
Methylene chloride
N-Methylpyrrolidone (NMP)
Perchloroethylene (PCE)
Trichloroethylene (TCE)
Back in June 2021 when the agency made the shift, EPA decided that the risk evaluations for asbestos (part 1: chrysotile asbestos), HBCD, and PV29 were sufficient, but the agency intended to reissue the risk determinations to amend the approach to PPE and include a whole-chemical risk determination. Revised final risk determinations for HBCD and PV29 were issued in June and September 2022, respectively.
Moreover, it appears EPA has not reissued a final risk determination for chrysotile asbestos, but instead proposed to manage the risk posed by the manufacture, import, processing, distribution in commerce, and commercial use of chrysotile asbestos. The agency is also conducting its initial supplemental risk evaluation of several other forms of asbestos.
For the remaining seven substances, the agency went to work to further evaluate their risks for the new pathways and with the new PPE assumption, and since November 2022, except for 1,4-dioxane, we've seen revised final risk determinations for:
1-BP
Carbon tetrachloride
Methylene chloride
NMP
PCE
TCE
Learn about the latest developments on EPA's "Chemicals under the Toxic Substances Control Act (TSCA)" webpage.
Next steps
Once a risk determination is made, EPA moves forward to the "risk management" step to address the unreasonable risk presented. The agency may select from among a wide range of risk management requirements:
Prohibit or otherwise restrict or limit the manufacture, processing, or distribution in commerce of the substance or mixture;
Prohibit or otherwise restrict or limit the manufacture, processing, or distribution in commerce of the substance or mixture for a particular use or above a set concentration for a particular use;
Require adequate minimum warnings and instructions with respect to its use, distribution in commerce, or disposal;
Require recordkeeping, monitoring, or testing by manufacturers and processors;
Prohibit or regulate the manner or method of commercial use;
Prohibit or regulate the manner or method of disposal; and/or
Direct manufacturers/processors to give notice of the determination of risk to distributors and users and replace or repurchase.
Keys to remember
Despite a shift in policy for risk evaluations, EPA is finally completing a series of revised final risk determinations. The next step is to address the unreasonable risks found. To manage those risks, EPA has several options including to regulate or ban the chemicals.
J. J. Keller is the trusted source for DOT / Transportation, OSHA / Workplace Safety, Human Resources, Construction Safety and Hazmat / Hazardous Materials regulation compliance products and services. J. J. Keller helps you increase safety awareness, reduce risk, follow best practices, improve safety training, and stay current with changing regulations.