{{ user.profile_site.specific_data.membership_type }}
{{ user.profile_site.specific_data.A1 }}
['Bloodborne Pathogens']
['Bloodborne Pathogens', 'Bloodborne Pathogens Prevention and Control']

Start Experiencing Compliance Network for Free!
Update to Professional Trial!
YOU'RE ALL SET!
Enjoy your limited-time access to the Compliance Network Professional Trial!
A confirmation welcome email has been sent to your email address from ComplianceNetwork@t.jjkellercompliancenetwork.com. Please check your spam/junk folder if you can't find it in your inbox.
YOU'RE ALL SET!
Thank you for your interest in
Environmental
Hazmat
related content.
WHOOPS!
You've reached your limit of free access, if you'd like more info, please contact us at 800-327-6868.
Copyright 2023 J. J. Keller & Associate, Inc. For re-use options please contact copyright@jjkeller.com or call 800-558-5011.
Specific requirements for other PPE
['Bloodborne Pathogens']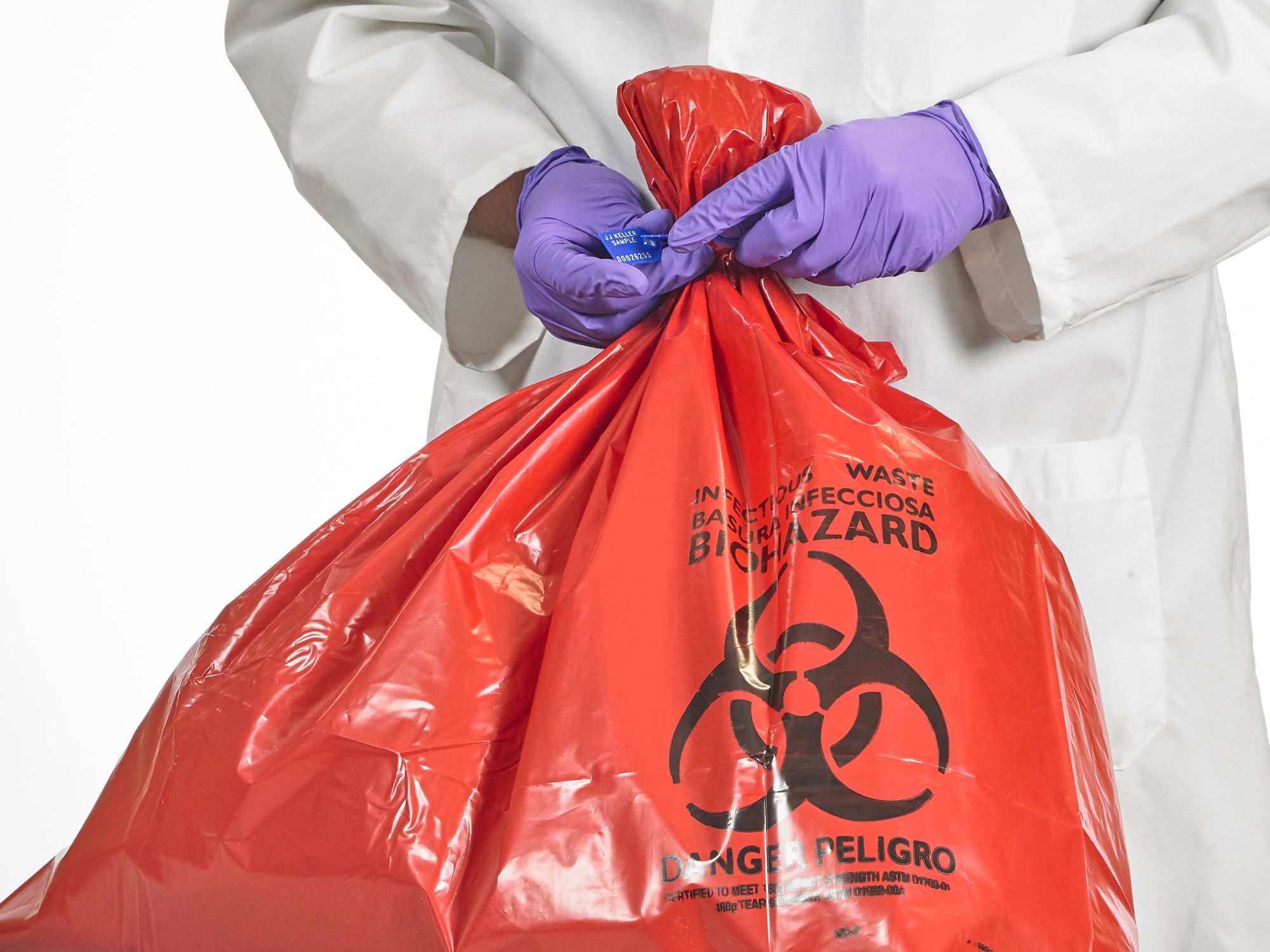 PPE besides gloves includes face and eye protection, such as masks, goggles, face shields, and other protective clothing, such as gowns and surgical caps.
Gloves are the most commonly used type of personal protective equipment (PPE), but employees with occupational exposure may require protection for other parts of the body as well, depending on their job environment and duties.
Face and eye protection
The mucous membranes of the face and upper respiratory tract are required to be protected from exposure. If splashes, sprays, spatters, or droplets of blood or other potentially infectious materials (OPIM) pose a hazard to the eye, nose, or mouth, then employees need to wear appropriate face and eye protection.
Depending on the degree and type of anticipated exposure, protection for the face would consist of either:
A surgical mask in conjunction with goggles or glasses with solid side shields, or
A chin-length face shield.
The employer must provide this PPE but would not necessarily have to provide prescription eyewear for employees. Instead, the employer could provide and mandate the use of side shields, goggles, and/or protective face shields, and provide proper training in decontamination procedures.
During microsurgery, in which splattering is not reasonably anticipated, a surgeon would not be required to wear eye protection while observing surgery through the microscope.
Other protective clothing
Occupational exposure situations may require other appropriate protective clothing, including but not limited to the following:
Gowns,
Aprons,
Lab coats,
Clinic jackets or similar outer garments,
Surgical caps, and
Shoe covers.
The requirements for this category of PPE are performance based, depending on the task, the type of exposure expected, and the degree to which such PPE must resist penetration. The employer must evaluate the situation and select appropriate PPE in accordance with 1910.1030(d)(3)(i).
Examples include the following:
Laboratory coats or gowns with long sleeves must be used for procedures in which exposure of the forearm to blood or OPIM is reasonably anticipated.
Surgical caps or hoods and/or shoe covers or boots must be worn in instances when gross contamination can reasonably be anticipated (e.g., autopsies, orthopedic surgery).
PPE for construction workers
While 1910.1030 does not apply to the construction industry, employees in construction are not free from bloodborne pathogen hazards. Employees responsible for giving first aid or medical assistance at a construction site are expected to be provided with appropriate PPE.
J. J. Keller is the trusted source for DOT / Transportation, OSHA / Workplace Safety, Human Resources, Construction Safety and Hazmat / Hazardous Materials regulation compliance products and services. J. J. Keller helps you increase safety awareness, reduce risk, follow best practices, improve safety training, and stay current with changing regulations.