{{ user.profile_site.specific_data.membership_type }}
{{ user.profile_site.specific_data.A1 }}
['Bloodborne Pathogens']
['Bloodborne Pathogens']

Start Experiencing Compliance Network for Free!
Update to Professional Trial!
YOU'RE ALL SET!
Enjoy your limited-time access to the Compliance Network Professional Trial!
A confirmation welcome email has been sent to your email address from ComplianceNetwork@t.jjkellercompliancenetwork.com. Please check your spam/junk folder if you can't find it in your inbox.
YOU'RE ALL SET!
Thank you for your interest in
Environmental
Hazmat
related content.
WHOOPS!
You've reached your limit of free access, if you'd like more info, please contact us at 800-327-6868.
Copyright 2023 J. J. Keller & Associate, Inc. For re-use options please contact copyright@jjkeller.com or call 800-558-5011.
Compliance with 1910.1030
['Bloodborne Pathogens']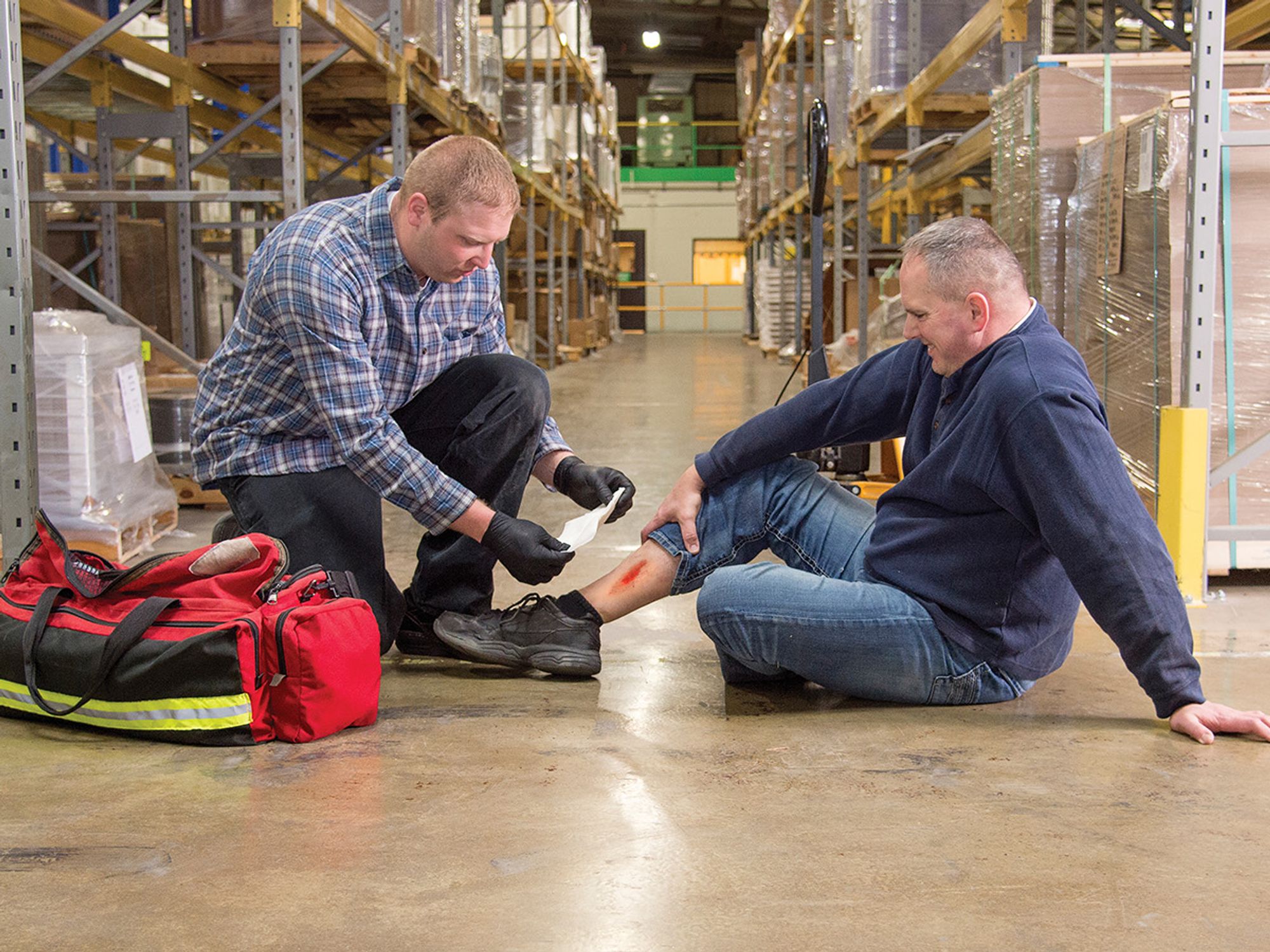 Many industries and over 701,000 employers in the U.S., a large proportion of them outside of healthcare, are covered by 1910.1030.
Any general industry or shipyard employer with any employees who have occupational exposure to bloodborne pathogens has to comply with 1910.1030.
States and territories have varying approaches to bloodborne pathogen protection, which can include the adoption of 1910.1030, as well as more stringent state requirements.
It's important to know not only who has to comply but who doesn't. This section goes over both.
Who has to comply?
According to the Occupational Safety and Health Administration (OSHA), any general industry or shipyard employer (of any size) that has one or more employees with "occupational exposure" falls under 1910.1030. The standard is not meant solely for employers in healthcare settings.
In fact, the standard regulates over 701,000 employers nationwide and applies to many in the healthcare, manufacturing, services, retail, research, waste, educational, fire and rescue, security, law enforcement, correctional, and other industries. The bulk of 1910.1030 citations occur in the healthcare industry, but more than 40 percent have gone to industries other than healthcare in recent years. Although the regulation has existed for decades, it is still one of the most cited, with about 500 federal OSHA violations each year, plus all the citations issued by states and territories.
Twenty-eight states and territories operate their own "state plan" and either adopt 1910.1030 or have equivalent or stricter regulations for the private and/or public sectors. Other states and territories may also adopt the Bloodborne Pathogens Standard or similar requirements for the public sector, where OSHA does not have jurisdiction. Therefore, public- and private-sector employers must determine the applicability of not only federal but also state or territorial bloodborne pathogens requirements.
Who doesn't have to comply?
Section 1910.1030 is a federal regulation that applies only to the general and shipyard industries in the private sector. It does not apply to all industries or in all states.
The Bloodborne Pathogens Standard does not apply to the following industries:
Construction
Agriculture
Longshoring
Marine terminals
Mining
However, this doesn't mean they're free from bloodborne pathogen hazards. Section 5(a)(1) of the Occupational Safety and Health (OSH) Act states that "each employer shall furnish to each of his employees employment and a place of employment which is free from recognized hazards that are causing or are likely to cause death or serious physical harm to his employees." OSHA may use this General Duty Clause to cite for failure to provide a workplace free from bloodborne pathogen exposure.
More specifically, OSHA has indicated that first-aid providers at construction sites are expected to receive basic instruction in bloodborne pathogen hazards, as well as vaccination and follow-up in the event of an exposure incident. Appropriate personal protective equipment (PPE) and waste containers must also be provided.
OSHA regulations also don't apply to the public sector. Thus, it is up to the states and territories to determine whether they will protect employees that work for state and municipal government agencies. Some states and territories have chosen not to require 1910.1030 protections for these employees, so employers in these states and territories get to choose whether to provide these protections.
J. J. Keller is the trusted source for DOT / Transportation, OSHA / Workplace Safety, Human Resources, Construction Safety and Hazmat / Hazardous Materials regulation compliance products and services. J. J. Keller helps you increase safety awareness, reduce risk, follow best practices, improve safety training, and stay current with changing regulations.