Start Customizing Your Profile for Free!
Update to Professional Trial!
YOU'RE ALL SET!
Enjoy your limited-time access to the Compliance Network Professional Trial!
A confirmation welcome email has been sent to your email address from ComplianceNetwork@t.jjkellercompliancenetwork.com. Please check your spam/junk folder if you can't find it in your inbox.
YOU'RE ALL SET!
Thank you for your interest in
Environmental
Hazmat
related content.
WHOOPS!
You've reached your limit of free access, if you'd like more info, please contact us at 800-327-6868.
Copyright 2023 J. J. Keller & Associate, Inc. For re-use options please contact copyright@jjkeller.com or call 800-558-5011.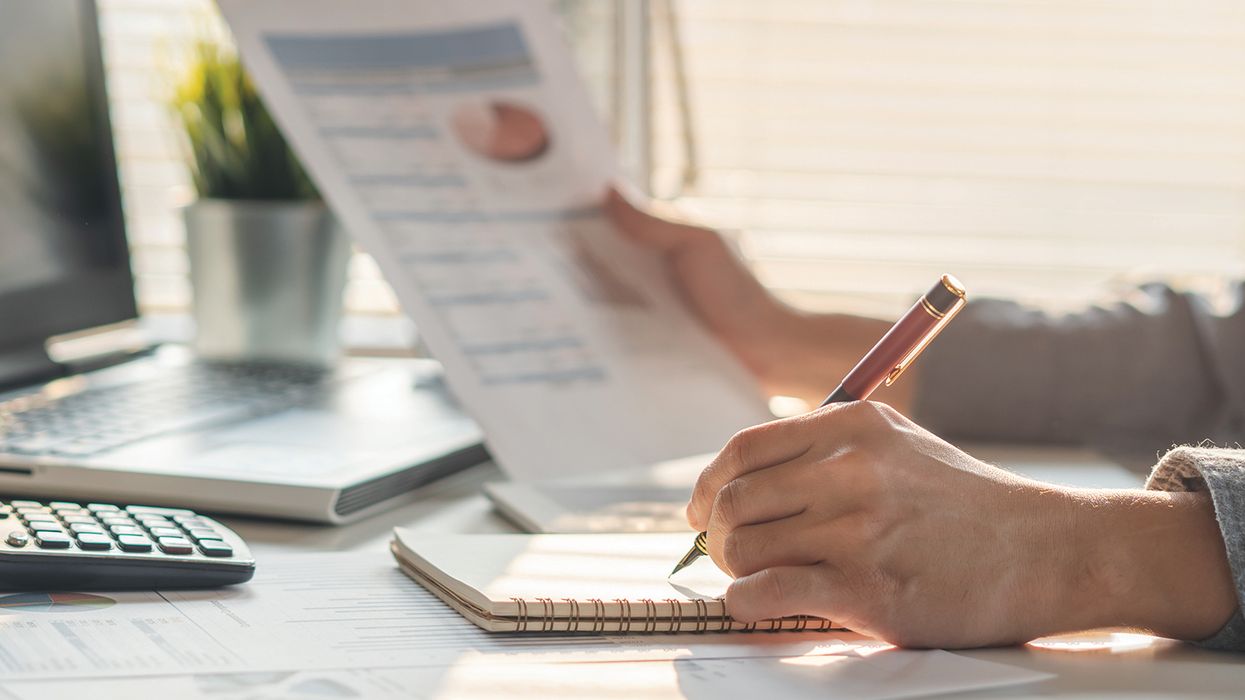 Putting a dollar amount to injury rates can prevent C-suite bias
2023-01-20T06:00:00Z
No one should get hurt at work, ever. Yet, in 2021, private employers reported 2.6 million nonfatal workplace injuries and illnesses, according to the Bureau of Labor Statistics (BLS). Meanwhile, total reported injury cases increased by 6.3 percent to 2.2 million in 2021, up from 2.1 million cases in 2020. Unfortunately, the reality for many is unless you can equate total injuries to a dollar amount of lost revenue, the numbers will never matter.
One of the challenges is overcoming executive perception that injuries and illnesses won't have a significant, detrimental impact on a company's profitability. This can't be further from the truth and can be mathematically proven to the naysayers in the C-suite. Using a company's profit margin, the average direct cost of an injury or illness, and an indirect cost multiplier, one can project the amount of sales a company would need to generate to cover those injury and illness costs.
Profit margin
Profit margin is calculated by subtracting the cost of goods sold from the total revenue and dividing that figure by the total revenue, then multiplying by 100 to get a percentage. Ideally, this information will be reflected on a company's income statement as part of standard reporting procedures.
Direct cost
Direct costs associated with an injury or illness include workers' compensation payments, medical expenses, and costs for legal services. If your employer doesn't track the direct costs, the National Council on Compensation Insurance (NCCI) can help. The NCCI collects data reflecting the average cost of lost time workers' compensation insurance claims derived from statistical reports to provide an average claim cost estimate. In 2019-2020, the average direct costs included:
Amputation – $118,837
Fracture/crush/dislocation – $60,934
Burn – $48,671
Infection/inflammation – $37,498
Sprain/strain – $33,589
Indirect cost
The magnitude of indirect costs is inversely related to the seriousness of the injury. The less serious the injury, the higher the ratio of indirect costs to direct costs. OSHA's "$afety Pays" sliding scale can help with calculating the indirect costs of an injury or illness:
| | |
| --- | --- |
| Direct Costs | Indirect Cost Ratio |
| $0 - $2,999 | 4.5 |
| $3,000 - $4,999 | 1.6 |
| $5,000 - $9,999 | 1.2 |
| $10,000 or more | 1.1 |
For example, $5,000 in direct costs would generate another $6,000 in indirect costs (multiply 5,000 by 1.2). Similarly, $2,000 in direct costs would generate $9,000 in indirect costs, and so on.
While they may account for the majority of true injury costs of an accident, indirect costs are usually uninsured and therefore unrecoverable. Indirect costs can include:
Wages paid to injured workers for absences not covered by workers' comp;
Overtime costs necessitated by the injury;
Administrative time spent by supervisors, safety personnel, and others after an injury;
Training costs for a replacement worker;
Lost productivity related to work rescheduling, new employee learning curves, and accommodation of injured employees;
Clean-up, repair, and replacement costs of damaged material, machinery, and property;
OSHA fines and any associated legal action;
Third-party liability and legal costs;
Worker pain and suffering; and
Loss of good will from bad publicity.
Total cost
Once you've identified your profit margin, direct cost of the injury or illness (or average direct cost based on NCCI data), and approximate total indirect cost based on the indirect cost ratio, you can:
Calculate combined total costs by adding the direct cost to the indirect cost.
Calculate the additional sales needed to cover indirect costs by multiplying the indirect cost by 100 divided by the profit margin.
Calculate the additional sales needed to cover the total costs by multiplying the total cost by 100 divided by the profit margin.
Repeat #1-3 for other injuries or illnesses.
Calculate the sum total (direct and indirect) costs for multiple injuries.
In addition to their social costs, workplace injuries and illnesses have a major impact on an employer's bottom line. Assessing the impact of occupational injuries and illnesses against profitability may be the only way to get the attention of the C-suite. By showing how much an injury or illness will cost the company in total revenue, or how many extra widgets will need to be manufactured at no cost, or how many days of overtime your employees will be working without making a profit, will help to translate the injury or illness into more familiar terms of productivity.
Key to remember: Calculate the impact of injuries and illnesses against the employer's bottom line in order to implement an effective injury and illness prevention program.
J. J. Keller is the trusted source for DOT / Transportation, OSHA / Workplace Safety, Human Resources, Construction Safety and Hazmat / Hazardous Materials regulation compliance products and services. J. J. Keller helps you increase safety awareness, reduce risk, follow best practices, improve safety training, and stay current with changing regulations.