Start Customizing Your Profile for Free!
Update to Professional Trial!
YOU'RE ALL SET!
Enjoy your limited-time access to the Compliance Network Professional Trial!
A confirmation welcome email has been sent to your email address from ComplianceNetwork@t.jjkellercompliancenetwork.com. Please check your spam/junk folder if you can't find it in your inbox.
YOU'RE ALL SET!
Thank you for your interest in
Environmental
Hazmat
related content.
WHOOPS!
You've reached your limit of free access, if you'd like more info, please contact us at 800-327-6868.
Copyright 2023 J. J. Keller & Associate, Inc. For re-use options please contact copyright@jjkeller.com or call 800-558-5011.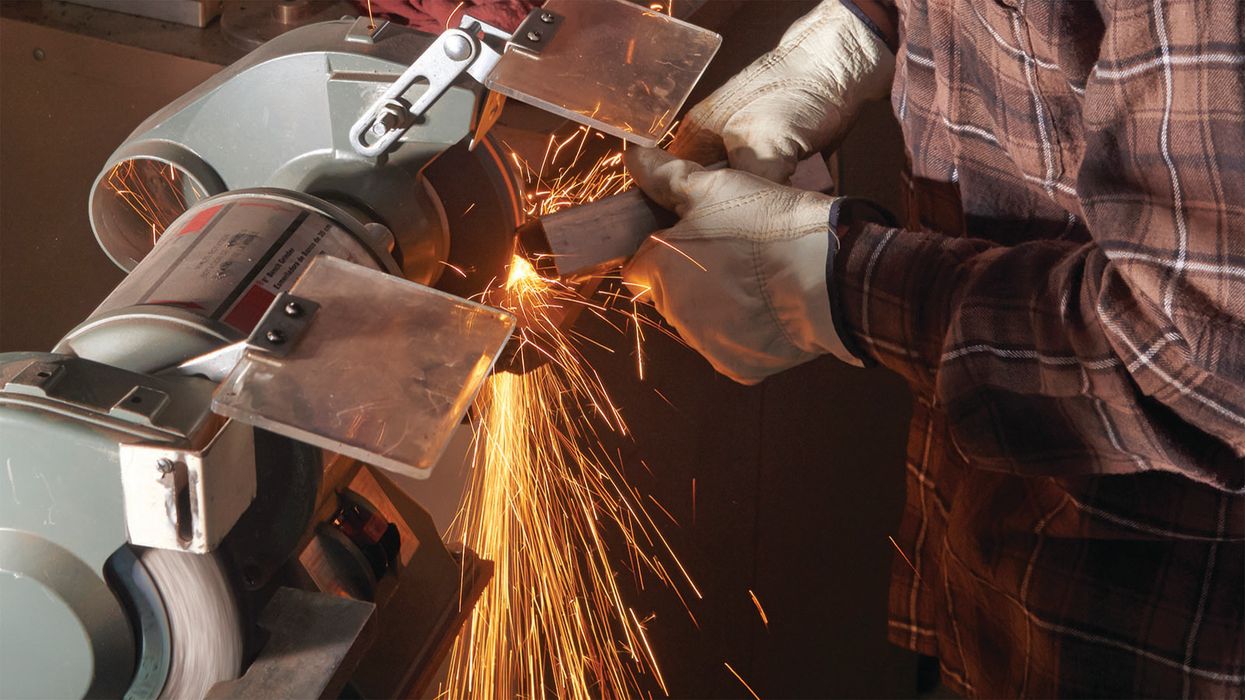 Know five rules for using abrasive wheels safely
2023-01-23T06:00:00Z
Great caution must be taken when using abrasive wheels. That's because these tools are used to cut, grind, polish, and buff materials and surfaces, which can result in eye injuries, lacerations, and inhalation of particles. Following five basic rules for using this equipment is important, since no matter what type of wheel is used, they all have one thing in common — they can be a source of injury.
Five abrasive wheel rules
Rule one — Use the correct wheel Make sure the wheel you select fits the speed specification you need. Plus, to prevent the wheel from coming apart during use, ensure all parts are fitted correctly.
Rule two — Perform a ring test Immediately before mounting, inspect all wheels and perform the ring test to make sure they've not been damaged in transit, storage, or otherwise. Check the spindle speed of the machine before mounting of the wheel to be certain that it doesn't exceed the maximum operating speed marked on the wheel.
Rule three — Install a guard The use of abrasive wheels can create flying particles. As the wheels spin at high RPMs, there's the danger that the wheel, or parts of the wheel, will fly off. Because of this, safety guards must be installed and located between the operator and the wheel during use. Adjust the guard so that pieces of an accidentally broken wheel will be deflected away from the operator. Make sure the top half of the wheel is always enclosed.
Rule four — Use the necessary personal protective equipment Perform a hazard assessment to determine what personal protective equipment (PPE) you need to supply and require employees to use. This could include eye and face, hand, and hearing protection. Employees need training on how to don and doff, use, and maintain this PPE.
Rule five — Make sure employees are trained On top of the PPE training, make sure employees running the wheels know how to safely operate it. You can use the operations and maintenance manuals as a basis for the training.
Key to remember
Follow the five rules for safely using abrasive wheels, and injuries related to this equipment will be reduced.
J. J. Keller is the trusted source for DOT / Transportation, OSHA / Workplace Safety, Human Resources, Construction Safety and Hazmat / Hazardous Materials regulation compliance products and services. J. J. Keller helps you increase safety awareness, reduce risk, follow best practices, improve safety training, and stay current with changing regulations.