Start Customizing Your Profile for Free!
Update to Professional Trial!
YOU'RE ALL SET!
Enjoy your limited-time access to the Compliance Network Professional Trial!
A confirmation welcome email has been sent to your email address from ComplianceNetwork@t.jjkellercompliancenetwork.com. Please check your spam/junk folder if you can't find it in your inbox.
YOU'RE ALL SET!
Thank you for your interest in
Environmental
Hazmat
related content.
WHOOPS!
You've reached your limit of free access, if you'd like more info, please contact us at 800-327-6868.
Copyright 2023 J. J. Keller & Associate, Inc. For re-use options please contact copyright@jjkeller.com or call 800-558-5011.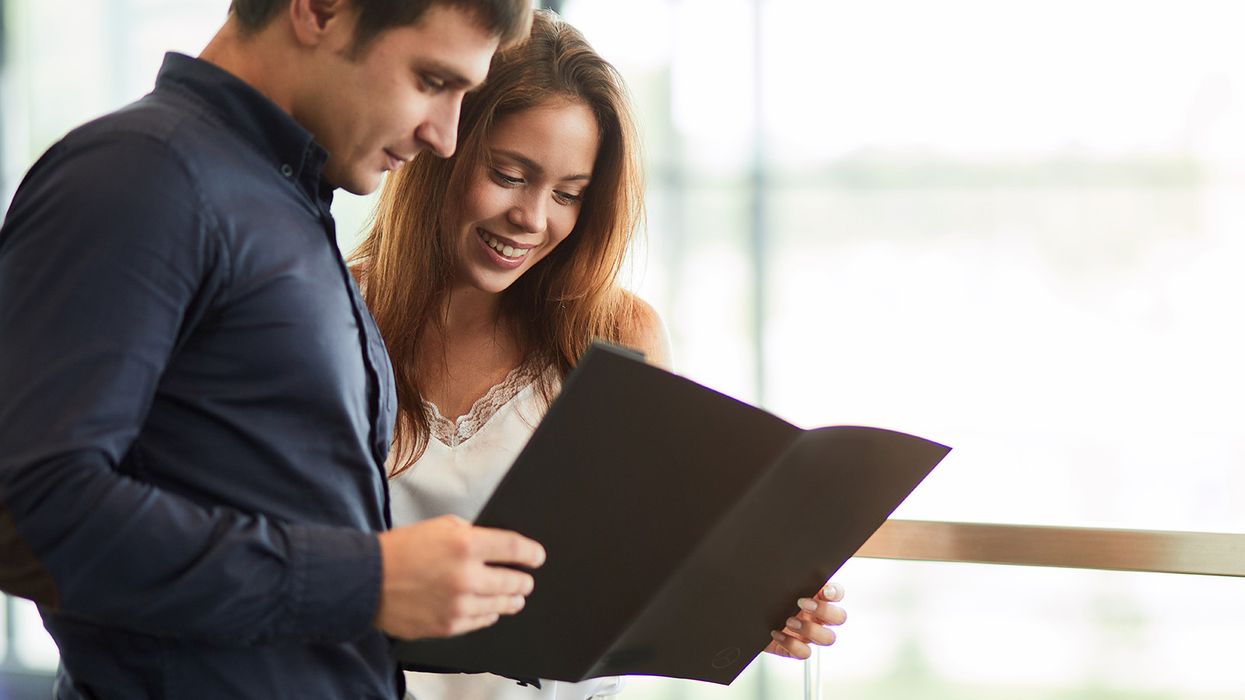 FMLA - Married employees' suspicious, overlapping absence pattern resulted in discipline
2023-01-18T06:00:00Z
Michael and his wife, Becky, worked for the same company. They both had flare-ups from serious health conditions for which they took intermittent leave under the Family and Medical Leave Act (FMLA). Michael had anxiety, depression, and back pain, while Becky had irritable bowel syndrome.
The company had a policy that stated providing false or misleading information related to FMLA leave was cause for discipline, up to and including termination. In addition, the company used a third-party administrator (TPA) for managing their FMLA leave. As part of their services, the TPA periodically reviewed leave requests.
Suspicious absence pattern discovered
At one point, someone from the TPA emailed Anne, the company FMLA administrator, about a suspicious pattern of overlapping leave between the married employees. Anne independently reviewed the couple's leave requests for that year and found:
21 common days of absence, and
27 days on which their partial-day leave requests overlapped.
When asked about the overlap, Michael indicated that Becky's flare-ups would trigger his anxiety 20-30 percent of the time and that his other two conditions would also randomly intensify.
Becky similarly stated that her episodes were random and sometimes triggered by flare-ups of Michael's conditions. Neither had any explanation for why their leave overlapped as often as it did.
Anne's investigation found that more than half of Michael's FMLA leave, and half his late days, were on the same date and time as Becky's. This conflicted with Michael's estimate that his leave was triggered by Becky's condition only 20-30 percent of the time.
Employees disciplined (and sued)
After consulting with labor-relations representatives and company counsel, Anne concluded that the couple had violated company policy. As a result, Michael was placed on a 30-day disciplinary layoff. Becky also received a disciplinary suspension for her involvement.
Despite being returned to his same position and continuing to take periodic FMLA leave, Michael sued, claiming that his suspension was FMLA interference and retaliation (the two key hallmarks of an FMLA lawsuit). Becky also returned but did not sue.
Court ruled in employer's favor
In finding for the employer, the court held that Michael's interference claim failed because the undisputed evidence showed that the disciplinary suspension was based on the employer's honest suspicion of FMLA abuse. The judge rejected the retaliation claim for the same reason.
Both employees were granted all their requested FMLA leave. Even after his suspension, Michael returned to his same position.
Michael's argument presumed that he used his FMLA leave for its intended purpose, which was questionable, given the overlap.
Anne didn't need to conclusively prove that Michael abused his FMLA leave; rather, her honest suspicion was enough, given the 50 percent overlap.
Michael Juday v. FCA US LLC, Seventh Circuit Court of Appeals, No. 21-1414, January 12, 2023.
Key to remember: An employer's honest suspicion of FMLA leave abuse, supported by documented evidence, led a court to reject employee's claims of interference and retaliation.
J. J. Keller is the trusted source for DOT / Transportation, OSHA / Workplace Safety, Human Resources, Construction Safety and Hazmat / Hazardous Materials regulation compliance products and services. J. J. Keller helps you increase safety awareness, reduce risk, follow best practices, improve safety training, and stay current with changing regulations.