Start Customizing Your Profile for Free!
Update to Professional Trial!
YOU'RE ALL SET!
Enjoy your limited-time access to the Compliance Network Professional Trial!
A confirmation welcome email has been sent to your email address from ComplianceNetwork@t.jjkellercompliancenetwork.com. Please check your spam/junk folder if you can't find it in your inbox.
YOU'RE ALL SET!
Thank you for your interest in
Environmental
Hazmat
related content.
WHOOPS!
You've reached your limit of free access, if you'd like more info, please contact us at 800-327-6868.
Copyright 2023 J. J. Keller & Associate, Inc. For re-use options please contact copyright@jjkeller.com or call 800-558-5011.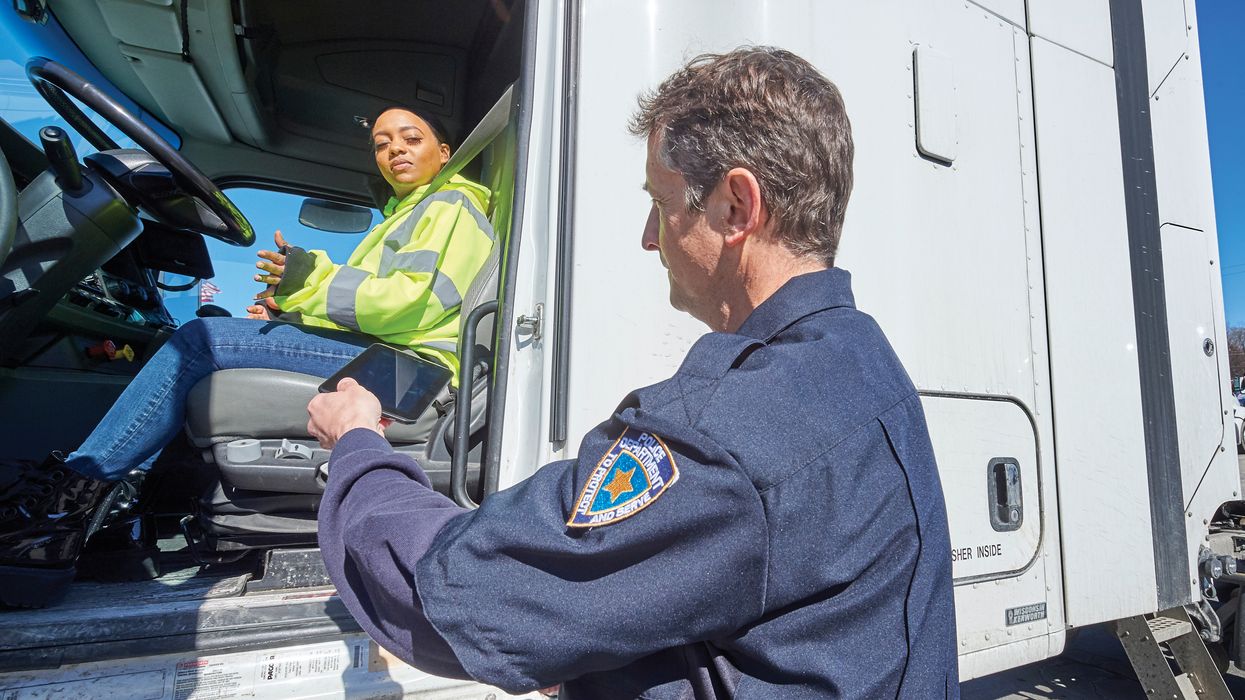 ELD data transfer problems don't harm driver CSA scores, DOT says
2023-01-19T06:00:00Z
Drivers cited for being unable to transfer their electronic logging device (ELD) records won't take a hit to their CSA scores, according to the Federal Motor Carrier Safety Administration (FMCSA).
A violation of 49 CFR 395.24(d) — described as "ELD cannot transfer ELD records electronically" — now adds three points against the motor carrier's HOS Compliance score. However, it will have no effect on the driver's personal CSA scores.
New severity tables are here
The FMCSA issued a new set of CSA violation severity tables on January 19, 2023. It includes the addition of 395.24(d) under the HOS Compliance category and indicates that the violation only affects motor carriers, not drivers.
The addition was announced in December but the fact that drivers' scores are not affected was an unknown until the new severity tables were released.
The change applies to violations received on and after December 1, 2022.
Transfer is required
During a roadside inspection, drivers using ELDs must be able to transfer their logs to the inspector electronically. If logs cannot be transferred, officers will rely on the display screen or a printout to verify the driver's compliance, but the driver may be cited for violating 395.24(d):
"Driver use of ELD. On request by an authorized safety official, a driver must produce and transfer from an ELD the driver's hours-of-service records in accordance with the instruction sheet provided by the motor carrier."
Out of 74 hours-of-service violations tracked in CSA, a violation of 395.24(d) is one of only five that will not affect a driver's personal CSA scores. Those five violations are seen to be out of the driver's control.
HOS violations that do NOT affect drivers' CSA scores

| | |
| --- | --- |
| Citation | Description |
| 395.15(i)(5) | Onboard recording device does not display required information. |
| 395.20(b)(6) | The ELDs display screen cannot be viewed outside of the commercial motor vehicle. |
| 395.22(b)(2)(ii) | Motor carrier failed to include required user identification data in ELD account. |
| 395.24(d) | ELD cannot transfer ELD records electronically. |
| 395.26(b)(5) | Motor carrier failed to ensure that the ELD automatically recorded the required data elements. |
To avoid harm to the company's CSA scores, ensure that:
Your ELDs are capable of transferring the log data, and
Your drivers know how to do it.
Drivers have CSA scores?
Yes, drivers are assigned their own CSA scores. However:
The scores are not available to the public, only to enforcement officials.
The scores are used only during the course of an audit or investigation.
Like motor carriers, drivers who have high CSA scores may be targeted with an intervention (such as fines) following an audit of their employer.
Key to remember: Violations for failing to transfer ELD data will not harm drivers' CSA scores, but they do carry three points for the motor carrier.
J. J. Keller is the trusted source for DOT / Transportation, OSHA / Workplace Safety, Human Resources, Construction Safety and Hazmat / Hazardous Materials regulation compliance products and services. J. J. Keller helps you increase safety awareness, reduce risk, follow best practices, improve safety training, and stay current with changing regulations.