Start Customizing Your Profile for Free!
Update to Professional Trial!
YOU'RE ALL SET!
Enjoy your limited-time access to the Compliance Network Professional Trial!
A confirmation welcome email has been sent to your email address from ComplianceNetwork@t.jjkellercompliancenetwork.com. Please check your spam/junk folder if you can't find it in your inbox.
YOU'RE ALL SET!
Thank you for your interest in
Environmental
Hazmat
related content.
WHOOPS!
You've reached your limit of free access, if you'd like more info, please contact us at 800-327-6868.
Copyright 2023 J. J. Keller & Associate, Inc. For re-use options please contact copyright@jjkeller.com or call 800-558-5011.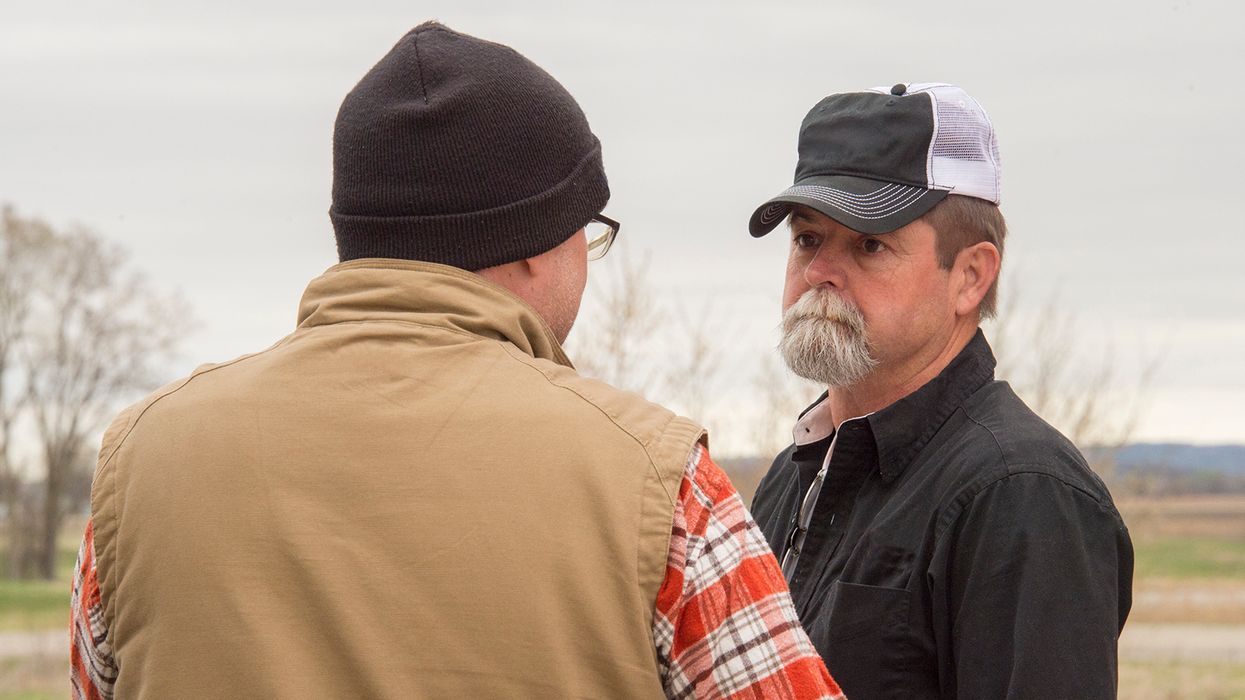 Who are you relying on for your safety at work?
2023-01-25T06:00:00Z
Federal law entitles all workers to a safe workplace and requires employers to provide the tools, resources, training, and enforcement necessary to maintain that safety. But the General Duty Clause of the OSH act doesn't just hold employers accountable. Paragraph (b) of the General Duty Clause requires employees to comply with workplace safety rules and regulations applicable to their own actions and behavior.
This past week, it was announced that actor Alec Baldwin and three other cast and crew members will face involuntary manslaughter charges for the death of cinematographer Halyna Hutchins in October 2021. The shooting occurred while filming the movie Rust and also resulted in an injury to the movie's director. What does this have to do with the General Duty Clause and worker accountability? After all, Ms. Hutchins didn't accidently shoot herself. However, if any one of several other people involved had prioritized safety and personal accountability, she'd be here today.
The life you save may be your own
Personal accountability is taking credit for consequences (good or bad) that occur from behaviors over which workers have control. Workers can't be held accountable for workplace hazards they have no control over correcting, but they can be held accountable for complying with workplace rules and policies, immediately reporting injuries and hazards, and taking measures to protect themselves and others from hazards.
In the Rust filming fatality, arguments are being made that Mr. Baldwin didn't have reason to believe there was a live round in the chamber of the gun, or anywhere on the movie set. He relied on hired professionals, an armorer and a prop supplier, rather than opening the gun chamber and checking for himself. Despite movie industry standards prohibiting live rounds on any movie set, the gun was still loaded with a live round that proved fatal.
In essence, this terrible loss of life was the direct result of a failure of controls and lack of individual safety accountability. The prop supplier shouldn't have allowed live rounds on set in violation of industry policy. The armorer should've checked the chamber and verified there were no live rounds. Mr. Baldwin should've checked the chamber himself before using it in rehearsal rather than relying on the supplier and the armorer. And evidence suggests the gun was not secured during a lunch break, but rather left unsecured on a prop cart.
We all want to trust our coworkers to follow procedures. However, as demonstrated by the Rust fatality, it's easy for mistakes to occur, or in this case, multiple mistakes and system failures. Workers must take the time to check, double-check, and check again to ensure proper safety measures are being taken, safety procedures are followed, and safety devices are functioning properly. When it comes to safety, workers must be the last line of their own defense.
How the Hierarchy of Controls can help
The Hierarchy of Controls is a system designed to help eliminate or reduce hazards. The controls begin with the most effective means of exposure control and move toward lesser methods of control:
Elimination — removing the hazard completely.
Substitution — exchanging the hazard with something safer.
Engineering — isolating or protecting workers from the hazard.
Administrative — adjusting work procedures, schedules, etc. to make work safer.
Personal Protective Equipment (PPE) — utilizing clothing or equipment to protect workers from the hazard.
Ideally, employers should implement as many controls as possible that remove a hazard completely. In the case of the Rust shooting, the following would have effectively prevented the loss of a life:
Elimination — utilizing computer imaging (CI) for the scene where the gun is to be fired, removing the real gun and ammunition completely.
Substitution — exchanging the gun and ammunition with a toy gun or replica and utilizing special effects to demonstrate smoke or the bullet firing.
Engineering — setting up the camera in a manner that would not require workers to be in the line of gun fire but still allow filming.
Administrative — enforcing a check and double-check system at each level of gun handling to verify there are no live rounds in the gun. Examples include:

The supplier performing verification and documenting verification that no live rounds were delivered or on set.
The armorer performing multiple verifications and documenting verifications that no live rounds were on set or in the gun.
Mr. Baldwin performing multiple verifications and documenting verifications that no live rounds were on set or in the gun he was about to aim toward another person.
And yes, Ms. Hutchins performing multiple verifications and documenting verifications that no live rounds were in the gun that was being pointed at her in the movie scene.

PPE — in this situation, there's not much PPE would do. At a minimum, bulletproof shielding may have been used to protect those in the line of fire. However, it's never safe to point a firearm toward another person.
Keys to Remember
Workers are their own best advocates when it comes to workplace safety. Checking and double-checking safety devices rather than relying on others to do so is imperative. By doing so, the life you save may just be your own.
J. J. Keller is the trusted source for DOT / Transportation, OSHA / Workplace Safety, Human Resources, Construction Safety and Hazmat / Hazardous Materials regulation compliance products and services. J. J. Keller helps you increase safety awareness, reduce risk, follow best practices, improve safety training, and stay current with changing regulations.