Start Customizing Your Profile for Free!
Update to Professional Trial!
YOU'RE ALL SET!
Enjoy your limited-time access to the Compliance Network Professional Trial!
A confirmation welcome email has been sent to your email address from ComplianceNetwork@t.jjkellercompliancenetwork.com. Please check your spam/junk folder if you can't find it in your inbox.
YOU'RE ALL SET!
Thank you for your interest in
Environmental
Hazmat
related content.
WHOOPS!
You've reached your limit of free access, if you'd like more info, please contact us at 800-327-6868.
Copyright 2023 J. J. Keller & Associate, Inc. For re-use options please contact copyright@jjkeller.com or call 800-558-5011.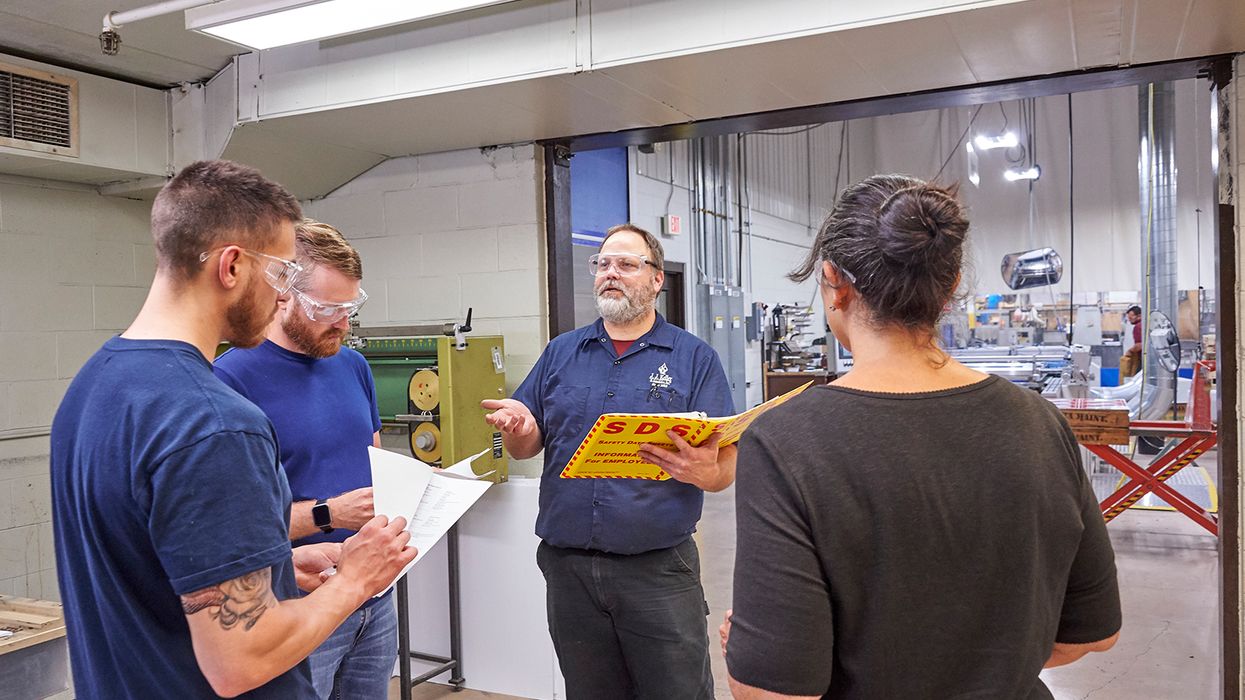 Avoiding hazardous chemical training violations
2021-11-29T06:00:00Z
The Occupational Safety and Health Administration (OSHA) frequently cites employers for failing to train employees who work with hazardous substances. The regulation on training contains three requirements:
Train employees on hazardous chemicals upon assigning job tasks involving such chemicals,
Provide additional training whenever new chemical hazards are introduced,
Ensure that chemical information is available through Safety Data Sheets (SDSs) and labels on containers.
The following common situations may result in violations.
Initial training
Employees who work with hazardous substances need training, but some employers are simply not aware of their obligations. When OSHA inspectors arrive, the company gets cited.
Some violations occur when employees transfer to a new area or take on new responsibilities, but do not receive training. If the employer overlooks some employees who need training, the employer would be in violation.
Another problem occurs when employees cannot answer an OSHA inspector's questions about chemical hazards. If employees don't remember key information from their training, OSHA cites that as a lack of training.
New hazards
Employers can train on categories of hazards (such as flammability) or on the specific chemicals used. If employees work with few chemicals, training might focus only on those substances. However, that could require additional training when a new chemical is introduced.
If employees start using a new chemical, verify that their training covered the hazards of that substance. Consider that even if previous training covered the hazard (such as corrosivity), employees might not remember the details.
Labels and SDSs
If labels on containers are incomplete or missing, or if SDSs are not readily available, OSHA will cite the employer. Employees must also understand the labels and know how the obtain SDSs.
To ensure that workers can protect themselves, consider questioning employees about their training. If they cannot answer questions about chemical hazards or label elements, or if they don't know where to find SDSs, they probably need refresher training.
J. J. Keller is the trusted source for DOT / Transportation, OSHA / Workplace Safety, Human Resources, Construction Safety and Hazmat / Hazardous Materials regulation compliance products and services. J. J. Keller helps you increase safety awareness, reduce risk, follow best practices, improve safety training, and stay current with changing regulations.