Start Customizing Your Profile for Free!
Update to Professional Trial!
YOU'RE ALL SET!
Enjoy your limited-time access to the Compliance Network Professional Trial!
A confirmation welcome email has been sent to your email address from ComplianceNetwork@t.jjkellercompliancenetwork.com. Please check your spam/junk folder if you can't find it in your inbox.
YOU'RE ALL SET!
Thank you for your interest in
Environmental
Hazmat
related content.
WHOOPS!
You've reached your limit of free access, if you'd like more info, please contact us at 800-327-6868.
Copyright 2023 J. J. Keller & Associate, Inc. For re-use options please contact copyright@jjkeller.com or call 800-558-5011.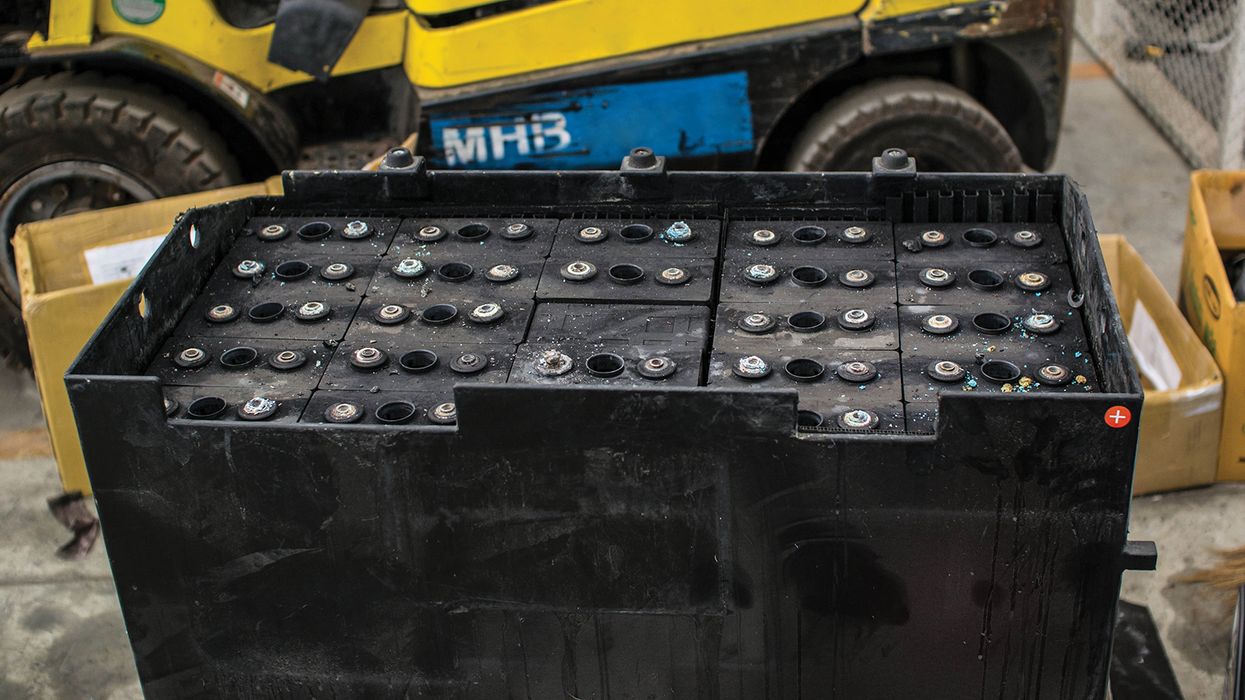 Safely handling battery acid spills
2021-10-05T05:00:00Z
If employees charge forklift or other industrial batteries, they need to understand the hazards of acid and know how to handle small, incidental spills.
Battery acid is dilute sulfuric acid. Sulfuric acid is a clear, colorless liquid with an acrid smell. It's corrosive and can cause severe burns.
In the event of a sulfuric acid/battery acid spill, employees should:
Report the incident immediately.
Neutralize the spill with soda ash or baking soda. Use one pound of baking soda to one gallon of water. Appropriate supplies should be near the charging area.
The acid reaction is complete when it stops fizzing. Verify that the acid is neutralized by checking the pH with litmus paper or a pH meter. A neutral pH reading is between six and eight.
Absorb neutralized material using material such as clay or kitty litter, if necessary. If the spill is very large, contain it with earth or clay dikes.
Brush under battery connectors and remove all grime. Rinse the residue from the battery with clean water.
Determine proper disposal by contacting local environmental authorities.
With proper training and supplies, employees can clean up battery acid spills safely.
J. J. Keller is the trusted source for DOT / Transportation, OSHA / Workplace Safety, Human Resources, Construction Safety and Hazmat / Hazardous Materials regulation compliance products and services. J. J. Keller helps you increase safety awareness, reduce risk, follow best practices, improve safety training, and stay current with changing regulations.