Start Customizing Your Profile for Free!
Update to Professional Trial!
YOU'RE ALL SET!
Enjoy your limited-time access to the Compliance Network Professional Trial!
A confirmation welcome email has been sent to your email address from ComplianceNetwork@t.jjkellercompliancenetwork.com. Please check your spam/junk folder if you can't find it in your inbox.
YOU'RE ALL SET!
Thank you for your interest in
Environmental
Hazmat
related content.
WHOOPS!
You've reached your limit of free access, if you'd like more info, please contact us at 800-327-6868.
Copyright 2023 J. J. Keller & Associate, Inc. For re-use options please contact copyright@jjkeller.com or call 800-558-5011.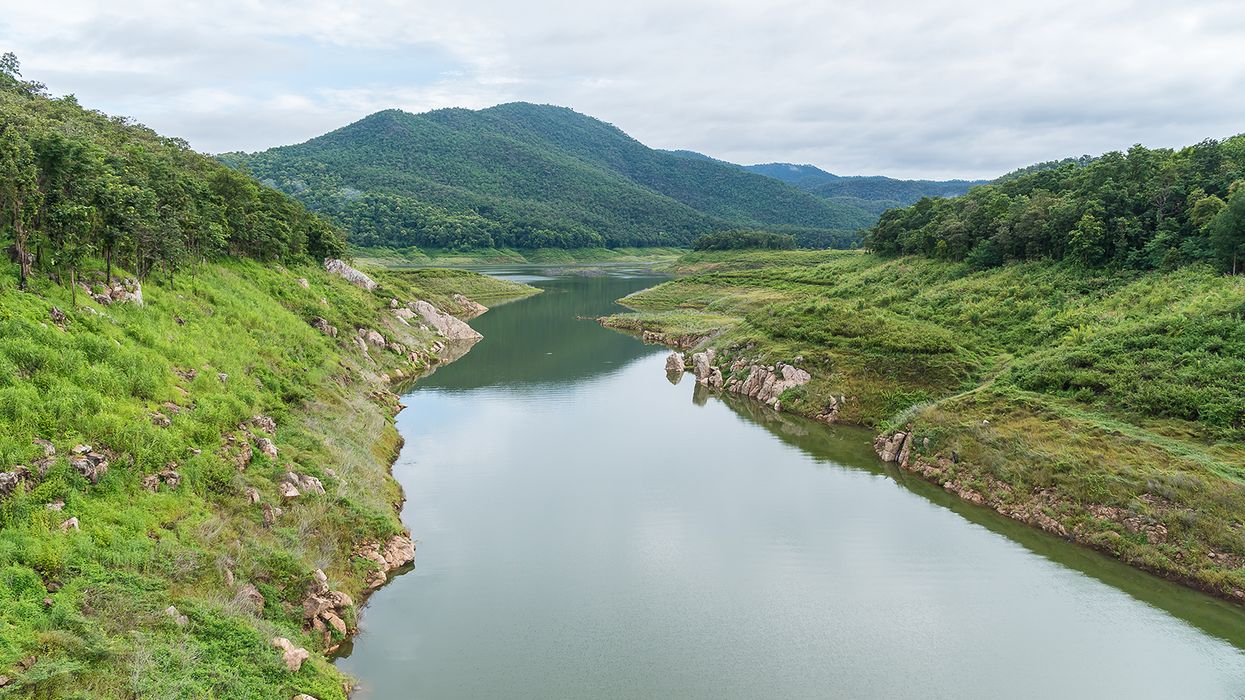 Major progress for Tribal water rights settlements
2023-01-23T06:00:00Z
The Department of the Interior celebrated major progress by the 117th Congress to advance settlements of Indian water rights claims. At the Department, the Secretary's Indian Water Rights Office manages, negotiates, and oversees the implementation of Indian water rights claims. As part of the 177th Congress' closing activity, one settlement was enacted, one was amended, and another bill impacting Tribal water was passed.
The three actions include:
The Hualapai Tribe Water Rights Settlement Act of 2022 — This settles Indian water rights claims in Arizona. It has been over a decade of negotiations among Tribal, state, and federal parties. It also sets a trust fund of $312 million that the Tribe can use to create water infrastructure on its Reservation.
Act to amend the White Mountain Apache Tribe Water Rights Quantification Act of 2010 — This Act approved the design and construction of a rural water system to address the need for a domestic water supply on the Tribe's Reservation. The Tribe identified significant changes to infrastructure design and the need for more project funding. The amendment supplies an added $530 million to finish rural water system construction. This vote was taken under a House procedure called suspension of the rules. It is used mostly to pass non-controversial bills. Votes under suspension require a 2/3rds majority. It got 378 votes in favor and 33 votes against.
Colorado River Indian Tribes Water Resiliency Act of 2022 — This Act allows the Colorado River Indian Tribes to lease, exchange, store, or conserve parts of their decreed water rights in Arizona to off-Reservation users. Any lease or exchange agreement entered may be renegotiated or modified at any time, subject to the approval of the Secretary, under the condition that the term of the renegotiated lease or exchange agreement does not go over 100 years.
Historically evidence shows disputes over Indian water rights are lengthy, costly to resolve, and delay the management of water resources at the local, state, and national levels. There have been dozens of enacted Indian water rights settlements, but none in the past couple of years until the Hualapai Tribe Water Rights Settlement Act of 2022 came along. One of the earliest Indian water rights settlements was first finalized in 1978 called Ak-Chin Indian Community Act of 1978.
Key to remember: Indian water rights settlements made recent progress with one being enacted and another amended. A third bill was also enacted that affects Tribal water rights.
J. J. Keller is the trusted source for DOT / Transportation, OSHA / Workplace Safety, Human Resources, Construction Safety and Hazmat / Hazardous Materials regulation compliance products and services. J. J. Keller helps you increase safety awareness, reduce risk, follow best practices, improve safety training, and stay current with changing regulations.