{{ user.profile_site.specific_data.membership_type }}
{{ user.profile_site.specific_data.A1 }}
['Leave']
['Leave', 'USERRA', 'Military Leave']

Start Experiencing Compliance Network for Free!
Update to Professional Trial!
YOU'RE ALL SET!
Enjoy your limited-time access to the Compliance Network Professional Trial!
A confirmation welcome email has been sent to your email address from ComplianceNetwork@t.jjkellercompliancenetwork.com. Please check your spam/junk folder if you can't find it in your inbox.
YOU'RE ALL SET!
Thank you for your interest in
Environmental
Hazmat
related content.
WHOOPS!
You've reached your limit of free access, if you'd like more info, please contact us at 800-327-6868.
Copyright 2023 J. J. Keller & Associate, Inc. For re-use options please contact copyright@jjkeller.com or call 800-558-5011.
Documented proof of service and discharge
['Leave']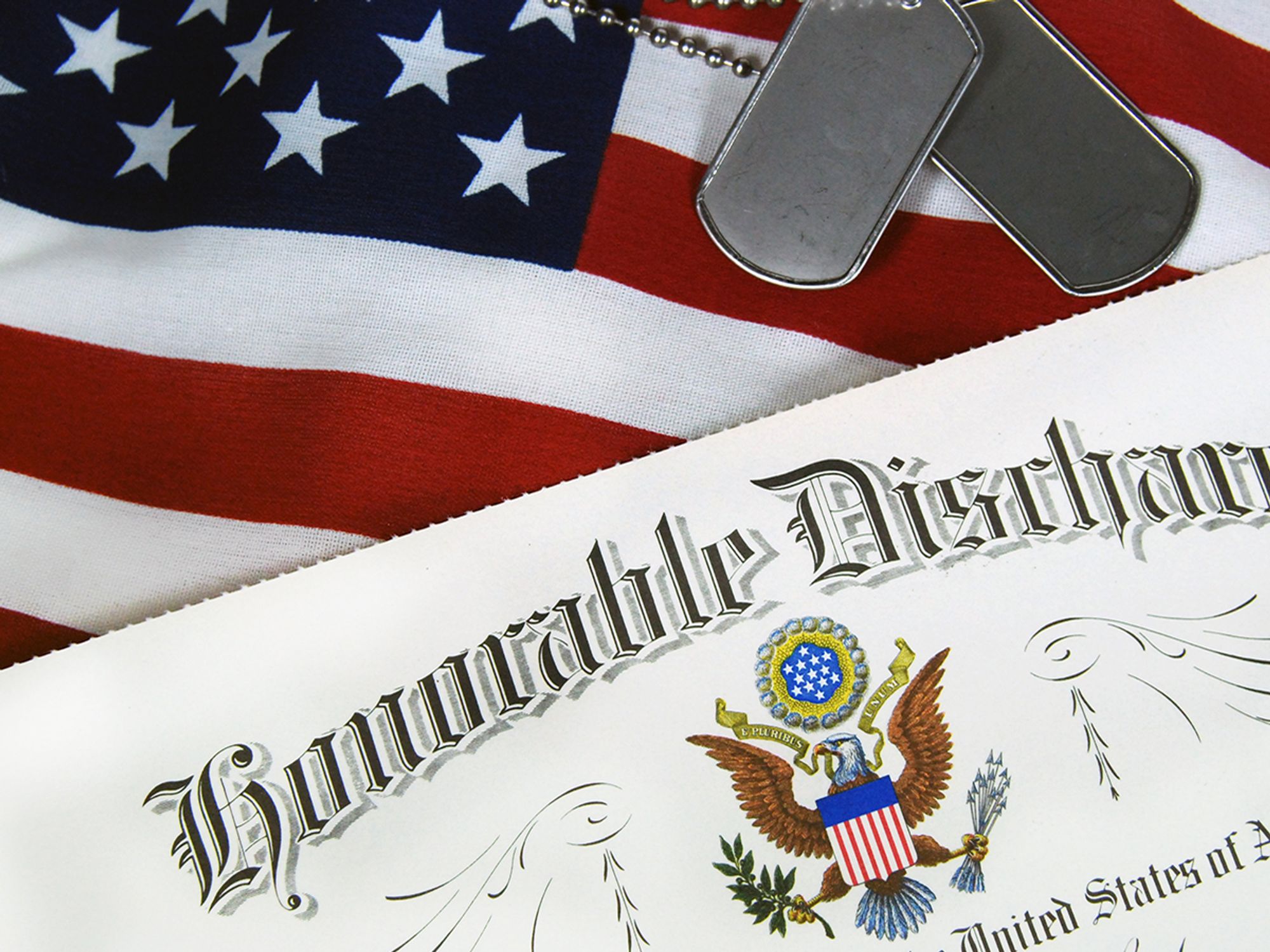 While employers may not ask for documents supporting the leave before it begins, they may ask for it when leave ends.
Documents may be requested only if leave lasted more than 30 days.
After military leave of more than 30 days, employers may request that the returning employee provide documentation to satisfy the requirement for eligibility for reemployment. The documentation could include the following:
Department of Defense 214 Certificate of Release or Discharge from Active Duty;
Copy of duty orders prepared by the facility where the orders were fulfilled carrying an endorsement indicating completion of the described service;
Letter from the commanding officer of a Personnel Support Activity or someone of comparable authority;
Certificate of completion from military training school;
Discharge certificate showing character of service;
Copy of extracts from payroll documents showing periods of service; or
Letter from National Disaster Medical System (NDMS) team leader or administrative officer verifying dates and times of NDMS training or federal activation.
The types of documents that are necessary to establish eligibility for reemployment will vary from case to case. Not all documents are available or necessary in every instance to establish reemployment eligibility.
Employers may, therefore, have documentation that should show that:
The employee's application for reemployment is timely,
The employee has not exceeded the five-year service limitation, and
The employee's separation from service was other than disqualifying.
If an employee does not provide satisfactory documentation because it's not readily available or doesn't exist, employers must still promptly reemploy the person. If, however, after reemploying the person, documentation becomes available that shows one or more of the reemployment requirements were not met, employers may terminate the person. The termination would be effective as of that moment. It would not operate retroactively.
If an employee has been absent for military service for 91 or more days, employers may delay making retroactive pension contributions until the employee submits satisfactory documentation. However, contributions will still have to be made for employees who are absent for 90 or fewer days.
Employers don't have to reemploy the employee under the Uniformed Services Employment and Reemployment Rights Act (USERRA) in the following circumstances:
Separation from the service with a dishonorable or bad conduct discharge; Separation from the service under "other than honorable" conditions (regulations for each military branch specify when separation from the service would be considered "other than honorable");
Dismissal of a commissioned officer in certain situations involving a court martial or by order of the President in time of war; or
Dropping someone from the rolls when the employee has been absent without authority for more than three months or who is imprisoned by a civilian court.
J. J. Keller is the trusted source for DOT / Transportation, OSHA / Workplace Safety, Human Resources, Construction Safety and Hazmat / Hazardous Materials regulation compliance products and services. J. J. Keller helps you increase safety awareness, reduce risk, follow best practices, improve safety training, and stay current with changing regulations.