{{ user.profile_site.specific_data.membership_type }}
{{ user.profile_site.specific_data.A1 }}
['Leave']
['Leave', 'USERRA', 'Military Leave']

Start Experiencing Compliance Network for Free!
Update to Professional Trial!
YOU'RE ALL SET!
Enjoy your limited-time access to the Compliance Network Professional Trial!
A confirmation welcome email has been sent to your email address from ComplianceNetwork@t.jjkellercompliancenetwork.com. Please check your spam/junk folder if you can't find it in your inbox.
YOU'RE ALL SET!
Thank you for your interest in
Environmental
Hazmat
related content.
WHOOPS!
You've reached your limit of free access, if you'd like more info, please contact us at 800-327-6868.
Copyright 2023 J. J. Keller & Associate, Inc. For re-use options please contact copyright@jjkeller.com or call 800-558-5011.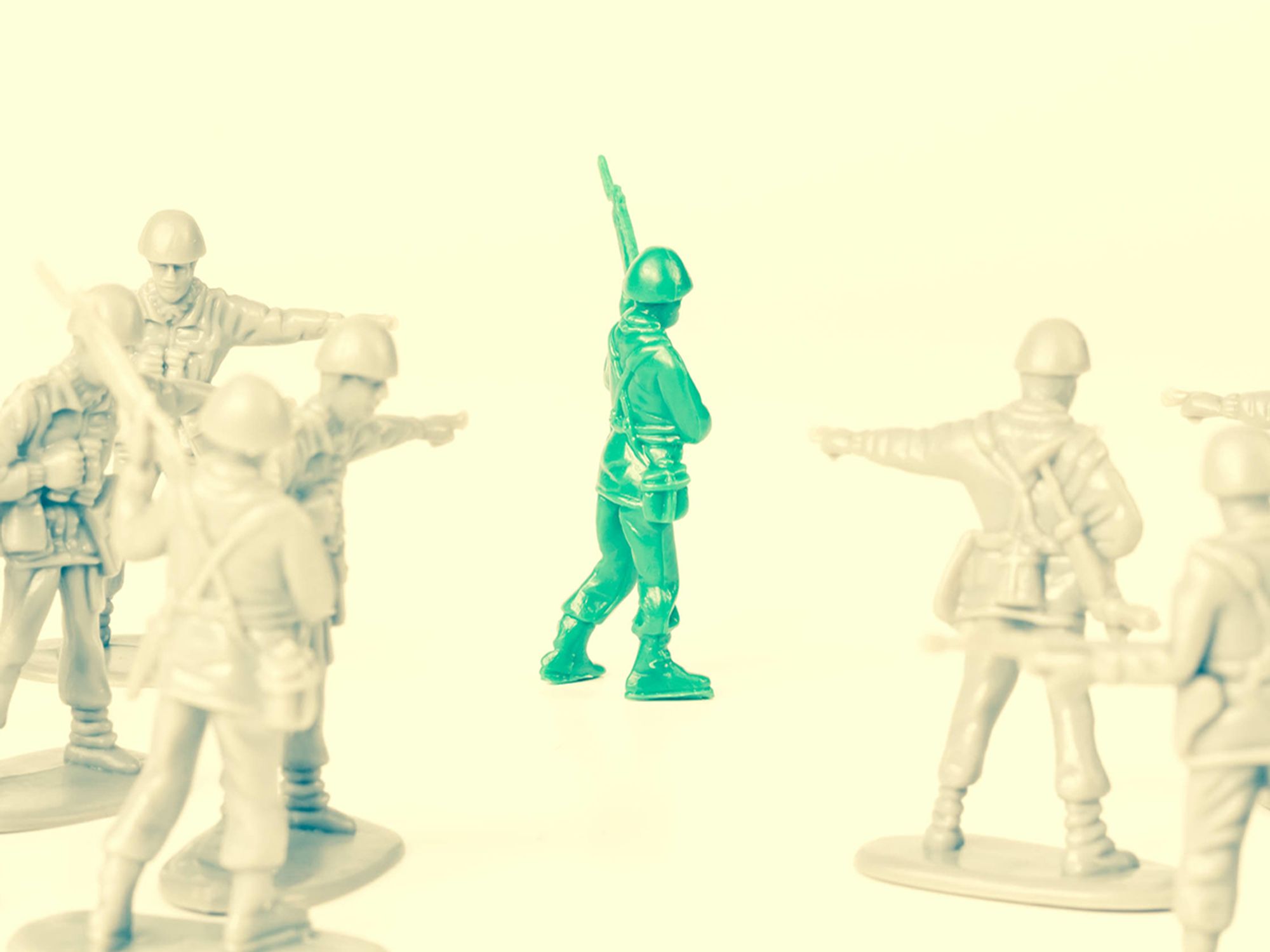 USERRA prohibits employers from discriminating against people protected by the act.
Employers must not discriminate against employees who fall under the protections of the Uniformed Services Employment and Reemployment Rights Act (USERRA) based on their past military service or current military obligations. Employers must also refrain from discriminating against employees who intend to join one of the uniformed services.
Let's say, for example, that an employer has an employee who is up for a promotion that will entail greater responsibility and a greater time commitment. The employer learns that the employee is considering joining the National Guard. The employer may not reconsider offering the employee the promotion based on this information.
The ban on discrimination is broad, extending to most areas of employment, including hiring, promotion, reemployment, termination, and benefits.
If an employee's past, present, or future connection with the service is a motivating factor in an employer's adverse employment action against the employee, the employer has committed a violation, unless the employer can prove that it would have taken the same action regardless of the employee's connection with the service. The employer has the burden of proof once a legal claim has enough evidence to proceed to trial or judgment.
These provisions apply whether or not the employee has performed military service.
Liability is possible when service connection is just one of an employer's reasons for the action. To avoid liability, employers must prove that a reason other than service connection would have been sufficient to justify its action.
Both the standard and burden of proof apply to all cases, regardless of the date of the cause of action, including discrimination cases arising under the predecessor law.
Employers are also prohibited from retaliating against anyone:
Who files a complaint under the law;
Who testifies, assists, or otherwise participates in an investigation or proceeding under the law; or
Who exercises any right provided under the law.
J. J. Keller is the trusted source for DOT / Transportation, OSHA / Workplace Safety, Human Resources, Construction Safety and Hazmat / Hazardous Materials regulation compliance products and services. J. J. Keller helps you increase safety awareness, reduce risk, follow best practices, improve safety training, and stay current with changing regulations.