Start Customizing Your Profile for Free!
Update to Professional Trial!
YOU'RE ALL SET!
Enjoy your limited-time access to the Compliance Network Professional Trial!
A confirmation welcome email has been sent to your email address from ComplianceNetwork@t.jjkellercompliancenetwork.com. Please check your spam/junk folder if you can't find it in your inbox.
YOU'RE ALL SET!
Thank you for your interest in
Environmental
Hazmat
related content.
WHOOPS!
You've reached your limit of free access, if you'd like more info, please contact us at 800-327-6868.
Copyright 2023 J. J. Keller & Associate, Inc. For re-use options please contact copyright@jjkeller.com or call 800-558-5011.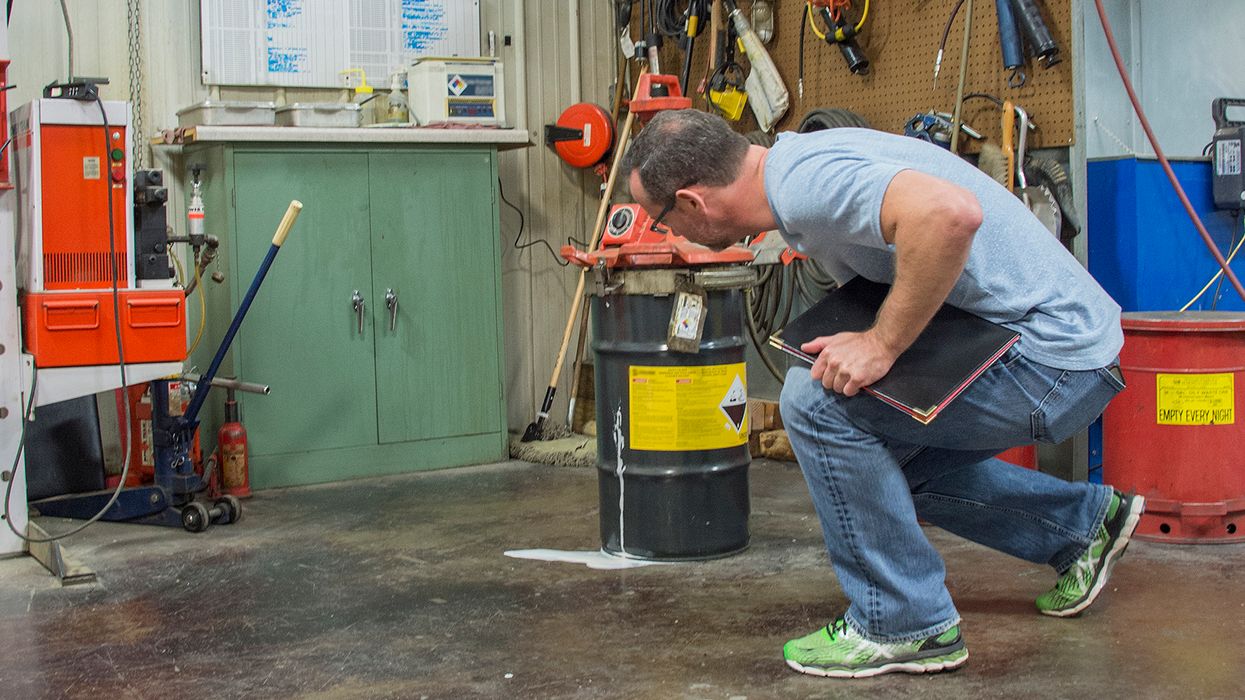 HAZMAT - A look into the future . . .
2021-07-13T05:00:00Z
See how you'll respond to an emergency!
Transporting hazardous materials may be second nature, but are you prepared in the event of an emergency spill? Part of successfully doing your job includes knowing what to do when there's an accident involving hazardous materials.
Time to seed (practice)
Time to seed (practice)
"Seeding" is a term used when you prepare yourself for an emergency by pretending it's happening in real time. Practice by developing a scenario, from start to finish, during free-time at work. See the example below.
Scenario: You're driving down the road, when suddenly, a sharp turn catches you off guard. You make the turn, but your truck bed wobbles back and forth, wiggling the doors free. Packages of batteries spill out (some of them bust open), covering the pavement behind you.
Response: For just a few moments, you're startled. However, there's no time to waste — you quickly grab your HAZMAT emergency response guide.
Next, you flip through the guide's pages, looking for the 24/7 coverage emergency number. You dial it and explain you've just been in an accident involving hazardous materials (batteries).
Explain, at the very minimum:
The basic description of the material,
Immediate hazards to health,
Risks of fire or explosion, and
Immediate methods responders may need to handle the fire.
Finally, as an added safety measure, you locate the hazardous material's safety data sheet (SDS) and provide it to the responders when they arrive.
Reflect
Once you've run through the scenario above, identify where things when wrong or where they went right. It may be helpful to tailor the scenario to your daily route and materials you carry. For example:
Are there specific routes you take every day?
What chemicals/materials do you handle most frequently?
Practice until you're confident you understand how to respond quickly and effectively.
J. J. Keller is the trusted source for DOT / Transportation, OSHA / Workplace Safety, Human Resources, Construction Safety and Hazmat / Hazardous Materials regulation compliance products and services. J. J. Keller helps you increase safety awareness, reduce risk, follow best practices, improve safety training, and stay current with changing regulations.