{{ user.profile_site.specific_data.membership_type }}
{{ user.profile_site.specific_data.A1 }}
['Bloodborne Pathogens']
['Bloodborne Pathogens', 'Bloodborne Pathogens Prevention and Control']

Start Experiencing Compliance Network for Free!
Update to Professional Trial!
YOU'RE ALL SET!
Enjoy your limited-time access to the Compliance Network Professional Trial!
A confirmation welcome email has been sent to your email address from ComplianceNetwork@t.jjkellercompliancenetwork.com. Please check your spam/junk folder if you can't find it in your inbox.
YOU'RE ALL SET!
Thank you for your interest in
Environmental
Hazmat
related content.
WHOOPS!
You've reached your limit of free access, if you'd like more info, please contact us at 800-327-6868.
Copyright 2023 J. J. Keller & Associate, Inc. For re-use options please contact copyright@jjkeller.com or call 800-558-5011.
Special circumstances
['Bloodborne Pathogens']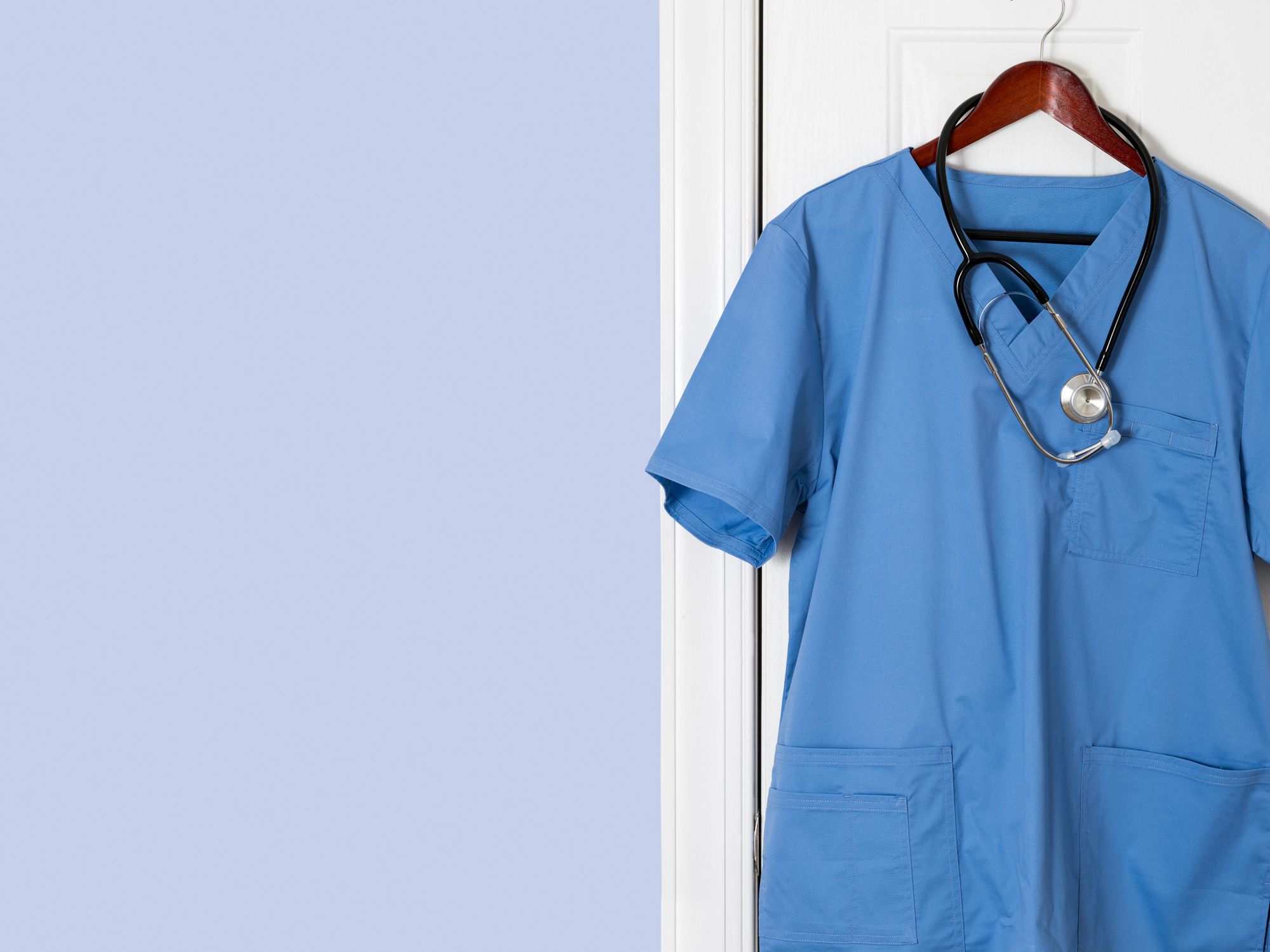 In very particular circumstances, a worker might decline PPE due to safety concerns during an incident.
Scrubs are not PPE, but it's worth knowing how to proceed if they become contaminated.
Under some rare and extraordinary circumstances, an employee might make the professional judgment that using personal protective equipment (PPE) during a specific incident would prevent the delivery of healthcare or public safety services or would risk the safety of the worker or a coworker.
Another specific (though not rare or extraordinary) circumstance concerns the status of scrubs, which generally function more as street clothing than as PPE, but do encounter blood and other potentially infectious materials (OPIM) more than is traditional for street clothing.
Declining PPE
The decision not to use PPE is to be made on a case-by-case basis and must have been prompted by legitimate and truly extenuating circumstances. Examples include:
A sudden change in patient status, such as when an apparently stable patient unexpectedly begins to hemorrhage profusely;
A firefighter rescues a person, who is not breathing from a burning building, must give cardiopulmonary resuscitation (CPR), and discovers that the resuscitation equipment is missing or damaged; and
A bleeding suspect unexpectedly attacks a police officer with a knife, threatening the safety of the officer and/or coworkers.
These situations don't relieve the employer of the responsibility to ensure that PPE is readily accessible at all times. The employer must investigate and document why PPE was not used in each case and evaluate the surrounding circumstances to reduce the likelihood of a future unprotected incident.
Scrubs safety
Scrubs are usually worn similarly to street clothing and don't count as PPE. They normally should be covered by appropriate gowns, aprons, or laboratory coats when splashes to skin or clothes are reasonably anticipated.
However, if a pullover scrub (as opposed to a scrub with snap closures) becomes minimally contaminated, employees should be trained to remove the pullover scrub in such a way as to avoid contact with the outer surface, such as rolling up the scrub while pulling it toward the head for removal.
If the amount of blood exposure is such that the blood penetrates the scrub and contaminates the inner surface, not only is it impossible to remove the scrub without exposure to blood, but just wearing the scrub is skin exposure. Scrubs are not appropriate protection against exposures of this magnitude, but it may be wise to train employees on how to remove grossly contaminated scrubs and prevent exposure to the face.
J. J. Keller is the trusted source for DOT / Transportation, OSHA / Workplace Safety, Human Resources, Construction Safety and Hazmat / Hazardous Materials regulation compliance products and services. J. J. Keller helps you increase safety awareness, reduce risk, follow best practices, improve safety training, and stay current with changing regulations.