{{ user.profile_site.specific_data.membership_type }}
{{ user.profile_site.specific_data.A1 }}
['Bloodborne Pathogens']
['Bloodborne Pathogens', 'Bloodborne Pathogens Prevention and Control']

Start Experiencing Compliance Network for Free!
Update to Professional Trial!
YOU'RE ALL SET!
Enjoy your limited-time access to the Compliance Network Professional Trial!
A confirmation welcome email has been sent to your email address from ComplianceNetwork@t.jjkellercompliancenetwork.com. Please check your spam/junk folder if you can't find it in your inbox.
YOU'RE ALL SET!
Thank you for your interest in
Environmental
Hazmat
related content.
WHOOPS!
You've reached your limit of free access, if you'd like more info, please contact us at 800-327-6868.
Copyright 2023 J. J. Keller & Associate, Inc. For re-use options please contact copyright@jjkeller.com or call 800-558-5011.
Personal protective equipment
['Bloodborne Pathogens']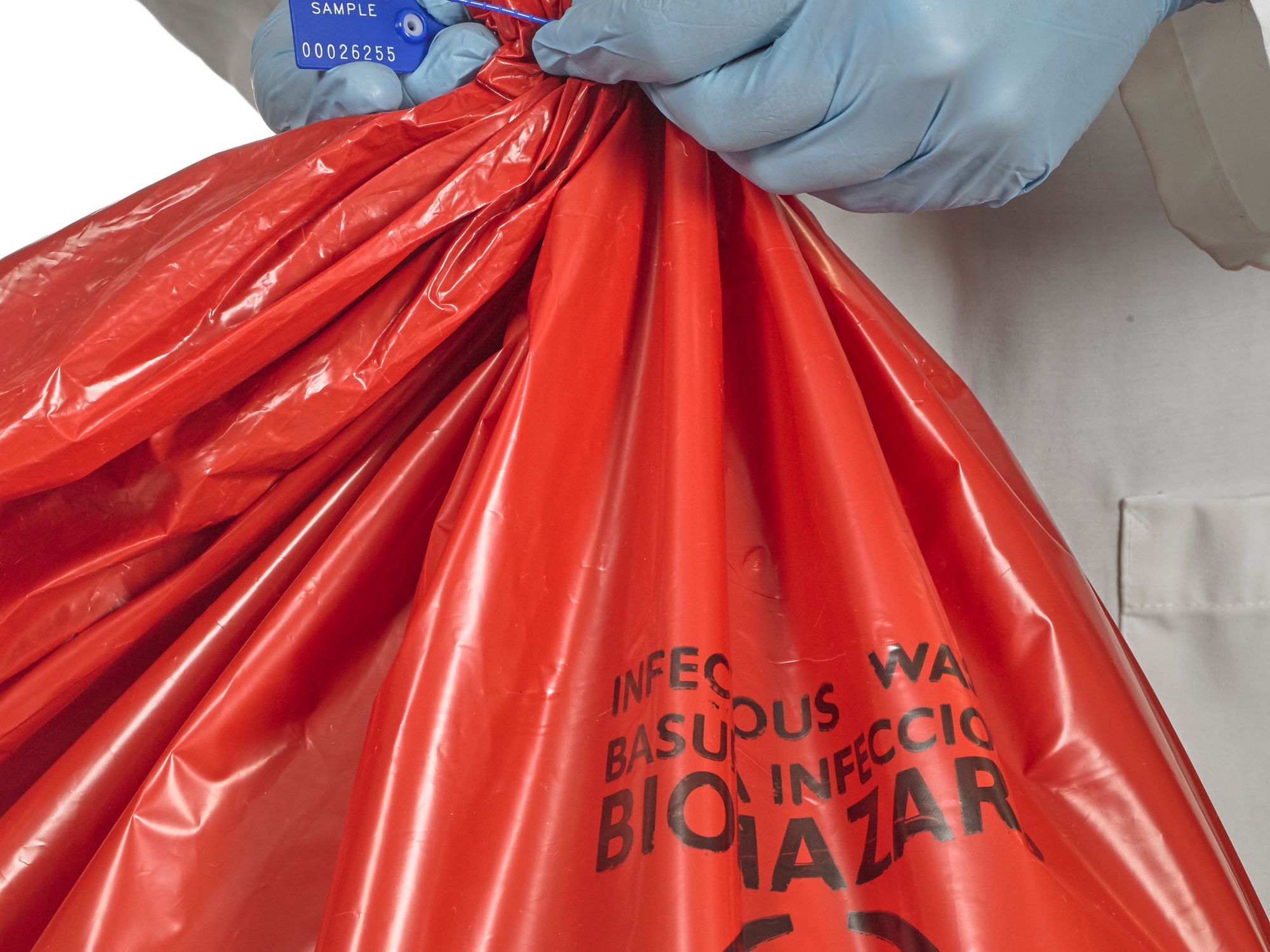 PPE is specialized clothing or equipment, such as gloves, masks, and aprons, worn to protect against a hazard.
Personal protective equipment (PPE) is a key factor in controlling exposure to blood or other potentially infective materials (OPIM). PPE is specialized clothing or equipment worn by an employee for protection against a hazard.
Examples of PPE include:
Gloves;
Masks, eye protection, and face shields;
Gowns, aprons, laboratory coats, clinic jackets, and similar outer garments;
Surgical caps, hoods, and shoe covers or boots; and
Mouthpieces, resuscitation bags, pocket masks, or other ventilation devices.
General work clothes (e.g., uniforms, pants, shirts, or blouses) not intended to function as protection against a hazard are not considered to be PPE. However, if laboratory jackets or uniforms are intended to protect the worker's body or clothing from contamination, they're considered PPE.
PPE is required when there's occupational exposure after engineering and work practice controls are in place, and in situations when those controls aren't feasible. The employer is responsible for providing appropriate and easily accessible PPE at no cost to the employee, and for laundering, decontaminating, maintaining, and replacing it as necessary.
Research labs and production facilities
Employers will want to note that human immunodeficiency virus (HIV) and hepatitis B virus (HBV) research labs and production facilities may have more stringent PPE requirements under 1910.1030(e).
J. J. Keller is the trusted source for DOT / Transportation, OSHA / Workplace Safety, Human Resources, Construction Safety and Hazmat / Hazardous Materials regulation compliance products and services. J. J. Keller helps you increase safety awareness, reduce risk, follow best practices, improve safety training, and stay current with changing regulations.