{{ user.profile_site.specific_data.membership_type }}
{{ user.profile_site.specific_data.A1 }}
['Bloodborne Pathogens']
['Bloodborne Pathogens', 'Bloodborne Pathogens Recordkeeping', 'Bloodborne Pathogens Exposure Incident']

Start Experiencing Compliance Network for Free!
Update to Professional Trial!
YOU'RE ALL SET!
Enjoy your limited-time access to the Compliance Network Professional Trial!
A confirmation welcome email has been sent to your email address from ComplianceNetwork@t.jjkellercompliancenetwork.com. Please check your spam/junk folder if you can't find it in your inbox.
YOU'RE ALL SET!
Thank you for your interest in
Environmental
Hazmat
related content.
WHOOPS!
You've reached your limit of free access, if you'd like more info, please contact us at 800-327-6868.
Copyright 2023 J. J. Keller & Associate, Inc. For re-use options please contact copyright@jjkeller.com or call 800-558-5011.
Injury and illness logs
['Bloodborne Pathogens']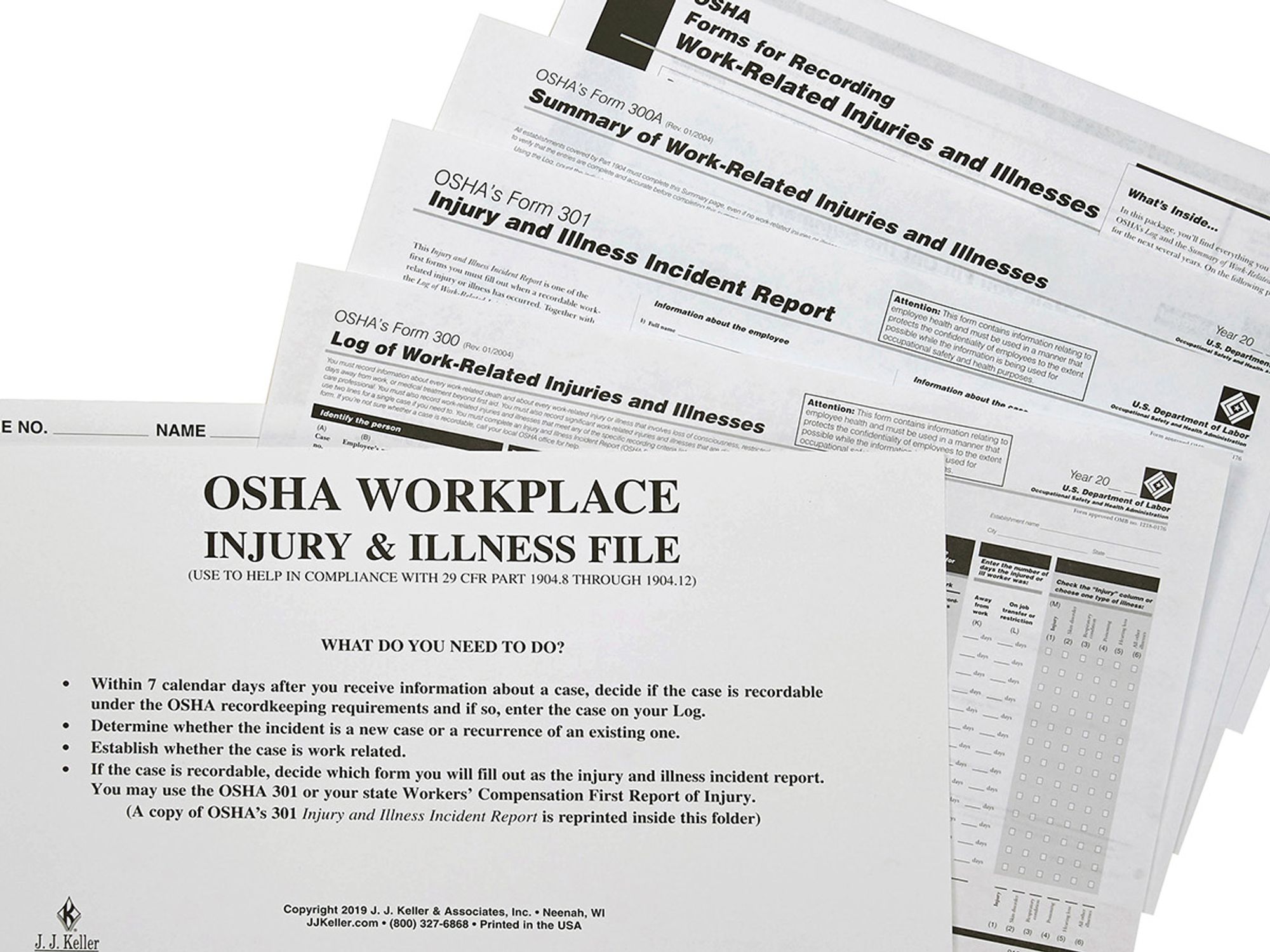 Work-related bloodborne pathogen exposure incidents must be recorded on logs under certain circumstances and with attention to privacy concerns.
The information kept on injury and illness and sharps injury logs help covered employers evaluate the safety of the workplace, understand bloodborne pathogens and other hazards in the workplace, and implement employee protections to reduce or eliminate those hazards. The idea is to prevent future workplace injuries and illnesses, including those related to bloodborne pathogens.
OSHA recordkeeping
OSHA lists "partially exempted industries" at Appendix A to Subpart B of 29 CFR 1904. Employers who are not in a partially exempted industry must keep injury and illness logs under Part 1904.
Section 1904.8 requires all work-related needlesticks and cuts from sharp objects that are contaminated with another person's blood or other potentially infectious material (OPIM) to be first recorded on the OSHA 300 Log as an "injury." Later, if the employee is diagnosed with an infectious bloodborne disease, the identity of the disease must be entered and the classification must be changed to an "illness."
On the other hand, if an employee is splashed or exposed to blood or OPIM without being cut or punctured, the incident must be recorded on the OSHA 300 only if it results in the diagnosis of a bloodborne illness or it meets one or more of the recording criteria of 1904.7.
To protect privacy, the employee's name must not to be entered on the 300 Log. See the requirements for privacy cases in subparagraphs 1904.29(b)(6) through (b)(10). Employers must keep a separate, confidential list of case numbers and employee names so they can update the cases and provide them if asked by the government.
For more information, see 29 CFR 1904 under Other related regulations.
Sharps injury log
Employers not in partially exempted industries and having employees with occupational exposure to bloodborne pathogens must also establish and maintain a sharps injury log for the recording of percutaneous (through the skin) injuries from contaminated sharps. The information in the log has to be recorded and maintained in such a manner as to protect the confidentiality of the injured employee.
This applies to any employer who is required to maintain a log of occupational injuries and illnesses under the Occupational Safety and Health Administration (OSHA) injury and illness recordkeeping standard, Part 1904. The sharps injury log is separate from the log of injuries and illnesses kept under the Part 1904 recordkeeping rule.
The purpose of the log is to aid in the evaluation of devices being used and to quickly identify problem areas in the facility. Thus, it should be reviewed regularly and during the annual review and update of the written exposure control plan.
The sharps injury log needs to contain, at a minimum:
The type and brand of device involved in the incident,
The department or work area where the incident occurred, and
An explanation of how the incident occurred.
If determining the type and brand of the device would increase the potential for additional exposure (e.g., a housekeeper suffer a needlestick injury through a trash bag), the type/brand may be recorded as "Unknown."
More information may be included in the log. However, the confidentiality of the injured employee must be maintained throughout the process. If the data are made available to other parties (e.g., supervisors, safety committees, employees, or employee representatives), any information that identifies or could reasonably be used to identify the employee must be withheld.
The employer can determine the format in which to maintain the log (e.g., paper or electronic). Many employers already compile reports of percutaneous injuries to comply with 1910.1030(f)(3). Existing mechanisms for collecting these reports could be sufficient, provided that the information meets the minimum requirements of the Bloodborne Pathogens Standard and protects employee confidentiality.
Employers may use the OSHA 300 log and 301 incident report to meet the sharps injury log requirements. To use these recordkeeping forms, the type and brand of the device have to be entered on either the 300 or 301 form, and the records must be maintained in a way that segregates sharps injuries from other types of work injuries.
Logs must be saved for at least five years following the end of the calendar year that they cover.
Employers partially exempt from recordkeeping requirements under Part 1904 are not required to maintain a sharps injury log, but are encouraged to do so.
However, all employers must comply with the post-exposure documentation requirements of 1910.1030(f)(3) and the annual review documentation requirements of 1910.1030(c)(1)(iv), even when a sharps log is not required.
J. J. Keller is the trusted source for DOT / Transportation, OSHA / Workplace Safety, Human Resources, Construction Safety and Hazmat / Hazardous Materials regulation compliance products and services. J. J. Keller helps you increase safety awareness, reduce risk, follow best practices, improve safety training, and stay current with changing regulations.