{{ user.profile_site.specific_data.membership_type }}
{{ user.profile_site.specific_data.A1 }}
['Performance Management']
['Performance Management', 'Performance Appraisals']

Start Experiencing Compliance Network for Free!
Update to Professional Trial!
YOU'RE ALL SET!
Enjoy your limited-time access to the Compliance Network Professional Trial!
A confirmation welcome email has been sent to your email address from ComplianceNetwork@t.jjkellercompliancenetwork.com. Please check your spam/junk folder if you can't find it in your inbox.
YOU'RE ALL SET!
Thank you for your interest in
Environmental
Hazmat
related content.
WHOOPS!
You've reached your limit of free access, if you'd like more info, please contact us at 800-327-6868.
Copyright 2023 J. J. Keller & Associate, Inc. For re-use options please contact copyright@jjkeller.com or call 800-558-5011.
How to conduct a performance appraisal
['Performance Management']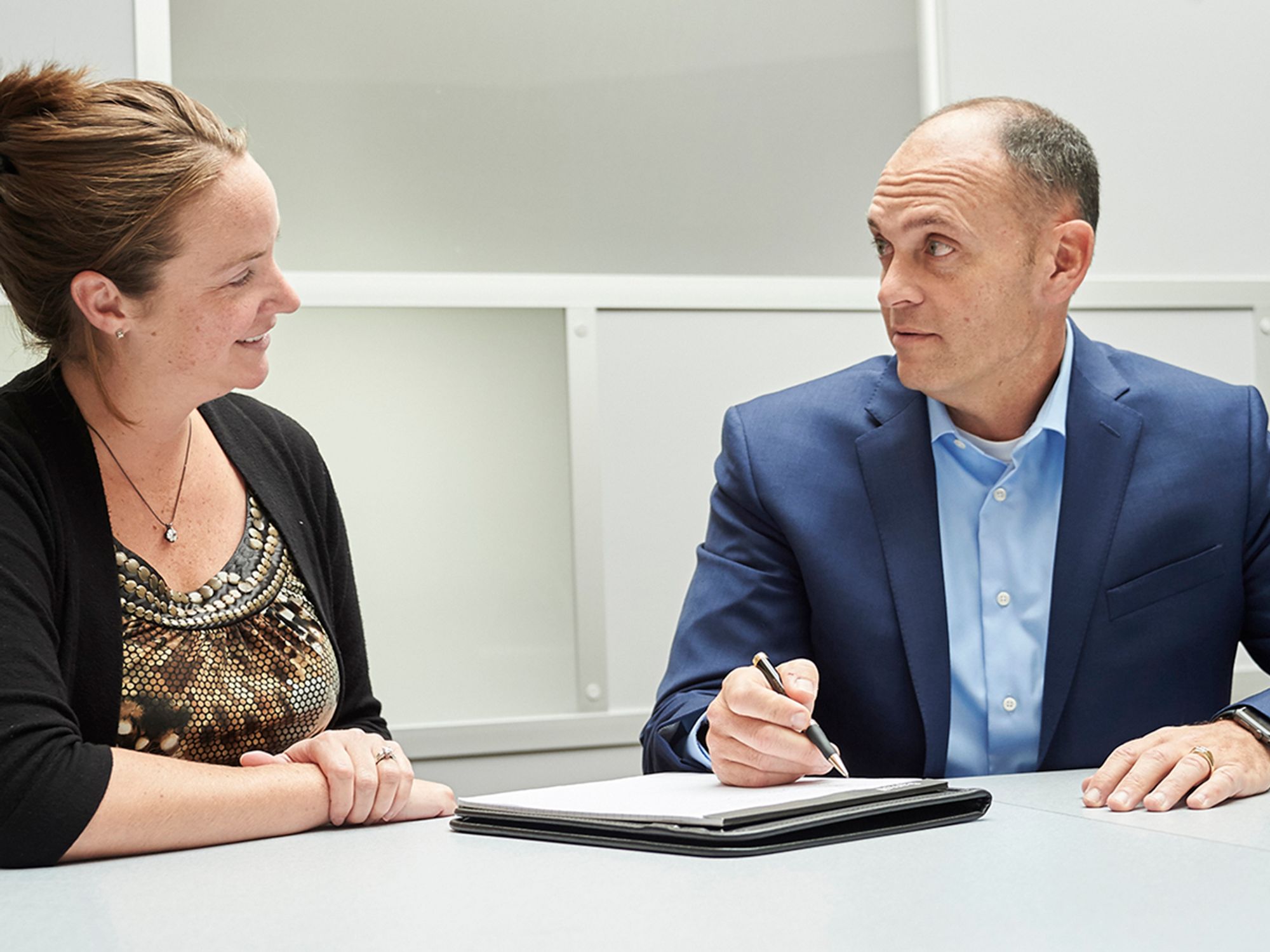 Performance appraisals are a means to measure an employee's performance, determine individual strengths and weaknesses, set objectives, and identify training needs.
Appraisals work best as two-way communication tools, in which employees should feel free to provide feedback or express opinions.
Performance reviews usually occur annually, around an employee's hiring anniversary or according to the company calendar.
It is useful for an HR representative or other non-partial third party to be present at the appraisal to take notes and mediate, if necessary.
A performance appraisal is a means to:
Review and measure an employee's performance.
Determine individual strengths and weaknesses.
Set individual objectives in line with corporate objectives.
Identify any additional training needs.
Appraisals are meant to be two-way communication tools. Employee feedback can often be instrumental in determining business-related decisions or strategies.
Managers or supervisors may find themselves communicating with some employees more than others about performance issues. If there are employees whose job performance is borderline, a performance appraisal is a good place to encourage and guide them.
Generally, performance appraisals occur on or around an employee's hiring anniversary or coincide with the company business calendar. Reviews may be done informally with a casual meeting, or by simply completing an evaluation form. However, a face-to-face conversation is always suggested.
When conducting the appraisal, a manager may want to have a third, non-partial party in attendance, such as a human resources professional. This allows supervisors and managers to focus on the communication aspect of the meeting while the HR professional takes notes and ensures the appraisal is being performed properly. Any notes or additional documents related to the employee appraisal meeting should become a part of the relevant employee's personnel file.
Review goals and objectives
Every company has goals and objectives. Often, there may be one main goal the company is striving towards, but it is undoubtedly supported by countless smaller goals along the way. The purpose of employee appraisals should always be to help each individual employee improve their performance, recognize their value, and walk away feeling motivated to achieve their individual goals as well as the goals of the organization. Added up over many employees, achieving these outcomes can significantly benefit an entire company's performance.
Employee objectives need to be:
Fair
Accurate
Timely
Realistic
Clear
Measurable
Specific
Communicating clear goals and objectives to work towards lets employees know precisely what is expected of them, while also giving managers and supervisors a straightforward method to measure employee performance. Before meeting with employees to discuss their performance, appraisers can review what each employee has or has not accomplished and consider ways to improve their direction, productivity, and support.
Keep memory-jogging notes
Companies may hold performance appraisals annually, bi-annually, or even quarterly. Much can happen during the time in between appraisals as employees take on new tasks, improve their skills, or encounter new struggles in challenging situations. It is important for supervisors and managers to make note of employee performance periodically throughout the year to help ease the evaluation process. Even a paragraph or two recorded every few months goes a long way towards improving the substance and clarity of performance appraisal meetings.
Compile documents
One of the most important documents to have close at hand during an appraisal is the employee's job description. Their performance should fit the description. If that is not the case, the description may need to be revised to reflect any new or altered duties or competencies.
It is always encouraged to end a performance appraisal meeting on a positive note with praise, encouragement, and support. At the end of the day, most employees sincerely want to do a good job and will accept new challenges and opportunities to improve their performance.
Motivating employees
For more information on motivating employees, click here.
J. J. Keller is the trusted source for DOT / Transportation, OSHA / Workplace Safety, Human Resources, Construction Safety and Hazmat / Hazardous Materials regulation compliance products and services. J. J. Keller helps you increase safety awareness, reduce risk, follow best practices, improve safety training, and stay current with changing regulations.