Start Customizing Your Profile for Free!
Update to Professional Trial!
YOU'RE ALL SET!
Enjoy your limited-time access to the Compliance Network Professional Trial!
A confirmation welcome email has been sent to your email address from ComplianceNetwork@t.jjkellercompliancenetwork.com. Please check your spam/junk folder if you can't find it in your inbox.
YOU'RE ALL SET!
Thank you for your interest in
Environmental
Hazmat
related content.
WHOOPS!
You've reached your limit of free access, if you'd like more info, please contact us at 800-327-6868.
forklifts-and-powered-trucks
forklifts-and-powered-trucks
Dockboards
['Forklifts and Powered Trucks']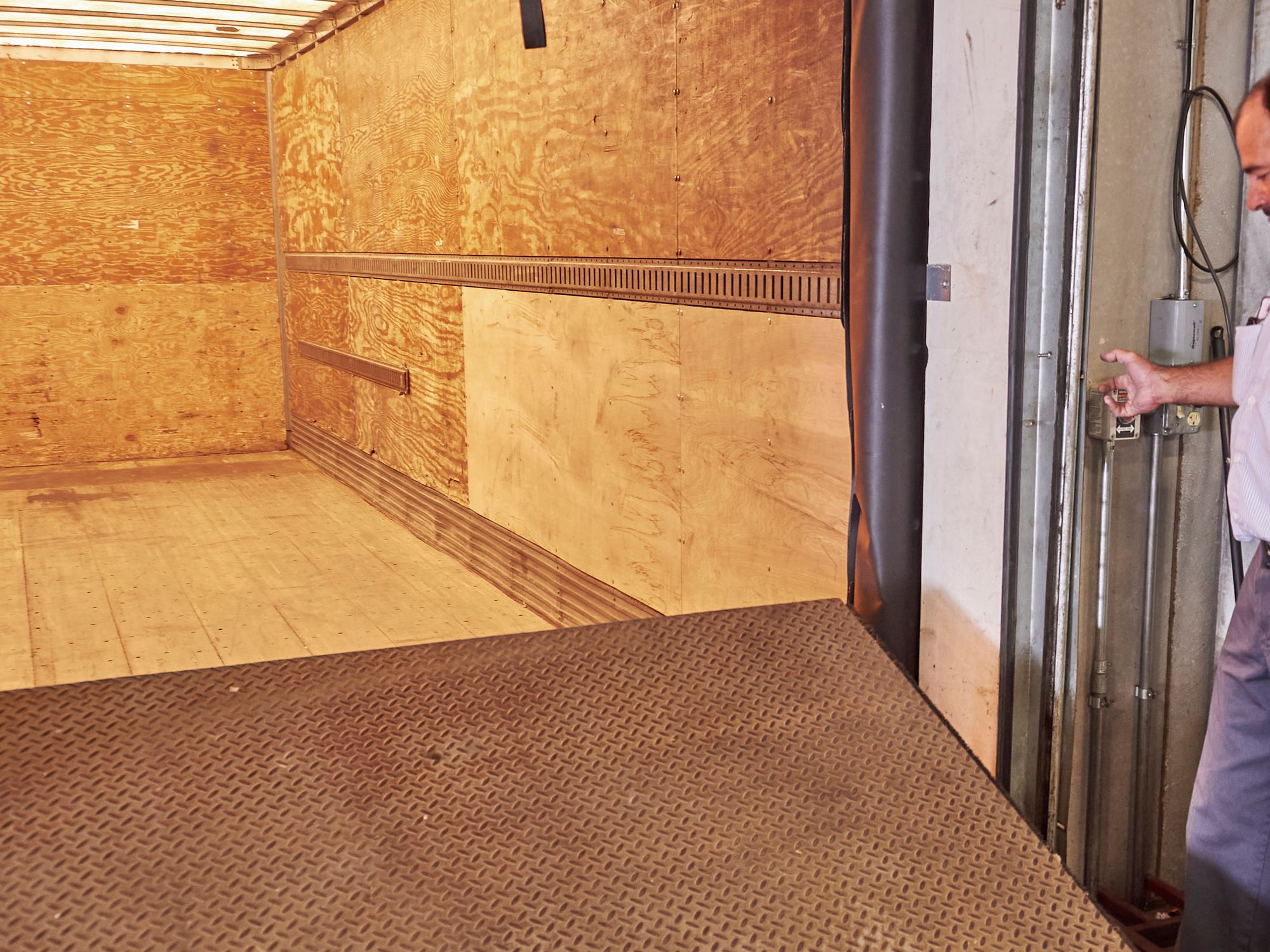 The OSHA Walking-Working Surfaces standard contains requirements for dockboards (bridge plates):
Portable and powered dockboards must be strong enough to carry the load imposed on them.
Portable dockboards must be secured in position, either by being anchored or equipped with devices which will prevent their slipping.
Handholds, or other effective means, must be provided on portable dockboards to permit safe handling.
Positive protection must be provided to prevent railroad cars from being moved while dockboards or bridge plates are in position.
Capacity/design
All dockboards put into service after January 17, 2017, must comply with the requirements of the Occupational Safety and Health Administration (OSHA)'s Walking-Working Surfaces rule.
Dockboards are considered walking-working surfaces and employers are required to evaluate them for fall hazards. If it is determined that a fall hazard exists, the employer must utilize some form of fall protection.
The evaluation also helps employers determine if their dockboards can support the maximum intended load. The maximum intended load (weight and force) includes:
All employees,
Equipment,
Vehicles,
Tools,
Materials, and
Other loads reasonably anticipated.
Employers must decide, based on the maximum intended load, what structural material must be used to construct a dockboard. For example, portable dockboards that only need to support lightweight loads moved by a hand truck could be made from aluminum. On the other hand, steel may be needed to construct a portable dockboard that will have to support the weight of a motorized pallet jack, load, and employee.
Fixed jacks
OSHA's PIT standard states that "[f]ixed jacks may be necessary to support a semi-trailer and prevent upending during loading or unloading when the trailer is not coupled to a tractor." OSHA's standard does not specify a particular type of jack, nor the number and placement of such jacks.
OSHA strongly recommends following both the trailer and the jack manufacturer's instructions on the appropriate number and placement of these jacks
J. J. Keller is the trusted source for DOT / Transportation, OSHA / Workplace Safety, Human Resources, Construction Safety and Hazmat / Hazardous Materials regulation compliance products and services. J. J. Keller helps you increase safety awareness, reduce risk, follow best practices, improve safety training, and stay current with changing regulations.