Start Customizing Your Profile for Free!
Update to Professional Trial!
YOU'RE ALL SET!
Enjoy your limited-time access to the Compliance Network Professional Trial!
A confirmation welcome email has been sent to your email address from ComplianceNetwork@t.jjkellercompliancenetwork.com. Please check your spam/junk folder if you can't find it in your inbox.
YOU'RE ALL SET!
Thank you for your interest in
Environmental
Hazmat
related content.
WHOOPS!
You've reached your limit of free access, if you'd like more info, please contact us at 800-327-6868.
Copyright 2023 J. J. Keller & Associate, Inc. For re-use options please contact copyright@jjkeller.com or call 800-558-5011.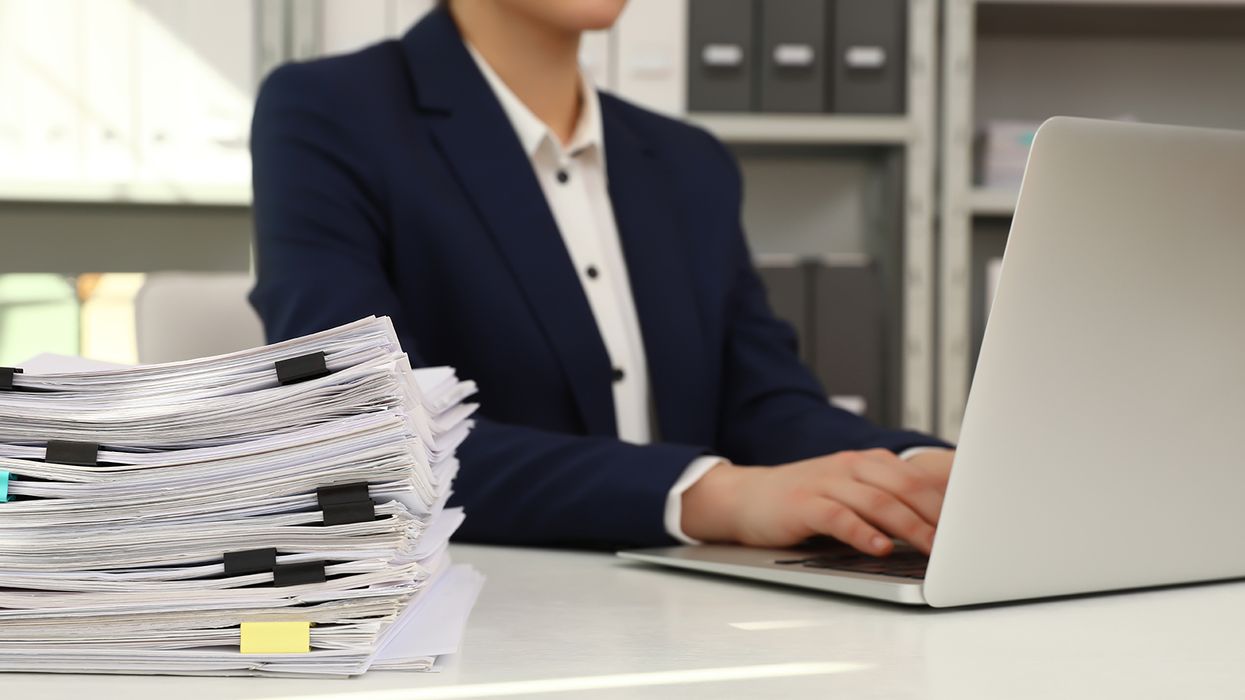 What's the holdup? The 6 stages of OSHA's rulemaking process
2023-01-23T06:00:00Z
Ever wonder whatever happened to a rulemaking you heard was expected "any day now," and you've heard nothing about it in months… or even years? Take OSHA's hazard communication rule, for example. The agency issued a proposed rule in February 2021, public hearings were held in September 2021, and then…. what? Nearly two years have passed.
Following is a breakdown of OSHA's rulemaking process and what's involved at each stage.
Stage 1 (12 to 36 months) – Making the decision: Conducting preliminary rulemaking activities
Identify health or safety hazard
Conduct research and gather data to determine scope of problem; identify and obtain information needed for health effects analysis, risk assessment, technological feasibility analysis, and economic analysis
Meet with internal and external stakeholders
Identify regulatory and nonregulatory approaches
Prepare timeline and identify needed resources, including need for advisory committee
Prepare decision papers to obtain executive approval to proceed
List Regulatory Action on Unified Agenda/Regulatory Plan
Establish public rulemaking docket
Develop and publish Request for Information (RFI) or Advance Notice of Proposed Rulemaking (ANPR) if needed
Stage 2 (12 to 36 months) – Developing the Proposed Rule
Develop health effects analysis
Conduct preliminary risk assessment
Develop preliminary technological feasibility analysis
Develop preliminary economic and regulatory flexibility analysis
Draft proposed regulatory text and preamble
Initiate Federalism and Unfunded Mandates analysis and make preliminary determination of impact on State, local, and tribal governments
Prepare preliminary information collection analysis
Continue discussion with stakeholders
Consult with Advisory Committee on Construction Safety and Health (ACCSH) if rule affects construction industry
Consult with Maritime Advisory Committee for Occupational Safety and Health (MACOSH) if rule affects maritime industry
Conduct review process required by Small Business Regulatory Enforcement Fairness Act (SBREFA)
Conduct peer review of health effects analysis, preliminary risk assessment, and preliminary economic analysis
Stage 3 (2 to 3 months) – Publishing the Proposed Rule
Obtain approval to publish
Plan for public hearings
Submit to Federal Register for publication
Submit preliminary Information Collection Request to Office of Management and Budget (OMB)
Stage 4 (6 to 24 months) – Developing and analyzing the Rulemaking Record
Receive public comments; prepare for and hold public hearings; close the public record
Review and analyze all written comments, exhibits, and testimony
Prepare record summary and analysis
Stage 5 (18 to 36 months) – Developing the Final Rule
Update and finalize health effects analysis
Update and finalize risk assessment
Update and finalize technological feasibility analysis
Update and finalize economic and regulatory flexibility analysis
Draft final regulatory text and preamble
Complete Federalism and Unfunded Mandates analysis and make final determination of impact on State, local, and tribal governments
Obtain all Agency and Departmental clearances
Submit to OMB for review and clearance
Prepare final information collection analysis
Prepare rollout materials
Stage 6 (2 to 3 months) – Publishing the Final Rule
Obtain approval to publish
Submit to Federal Register for publication
Submit Information Collection Request to OMB
Send the final rule to Small Business Administration (SBA)
Submit the final rule to Congress and Government Accountability Office (GAO)
Following the final rule's publication, OSHA spends between four and 12 months developing and publishing a small entity compliance guide and other outreach and training materials, compliance directives, and letters of interpretation. The agency also responds to legal action during this time.
Key to remember
Rulemaking doesn't happen overnight. It's a long, drawn-out process with many factors to consider and legal requirements to follow to achieve the end result. And that hazard communication rule proposed nearly two years ago? The final rule is slated for publication in March 2023.
J. J. Keller is the trusted source for DOT / Transportation, OSHA / Workplace Safety, Human Resources, Construction Safety and Hazmat / Hazardous Materials regulation compliance products and services. J. J. Keller helps you increase safety awareness, reduce risk, follow best practices, improve safety training, and stay current with changing regulations.