Start Customizing Your Profile for Free!
Update to Professional Trial!
YOU'RE ALL SET!
Enjoy your limited-time access to the Compliance Network Professional Trial!
A confirmation welcome email has been sent to your email address from ComplianceNetwork@t.jjkellercompliancenetwork.com. Please check your spam/junk folder if you can't find it in your inbox.
YOU'RE ALL SET!
Thank you for your interest in
Environmental
Hazmat
related content.
WHOOPS!
You've reached your limit of free access, if you'd like more info, please contact us at 800-327-6868.
Copyright 2023 J. J. Keller & Associate, Inc. For re-use options please contact copyright@jjkeller.com or call 800-558-5011.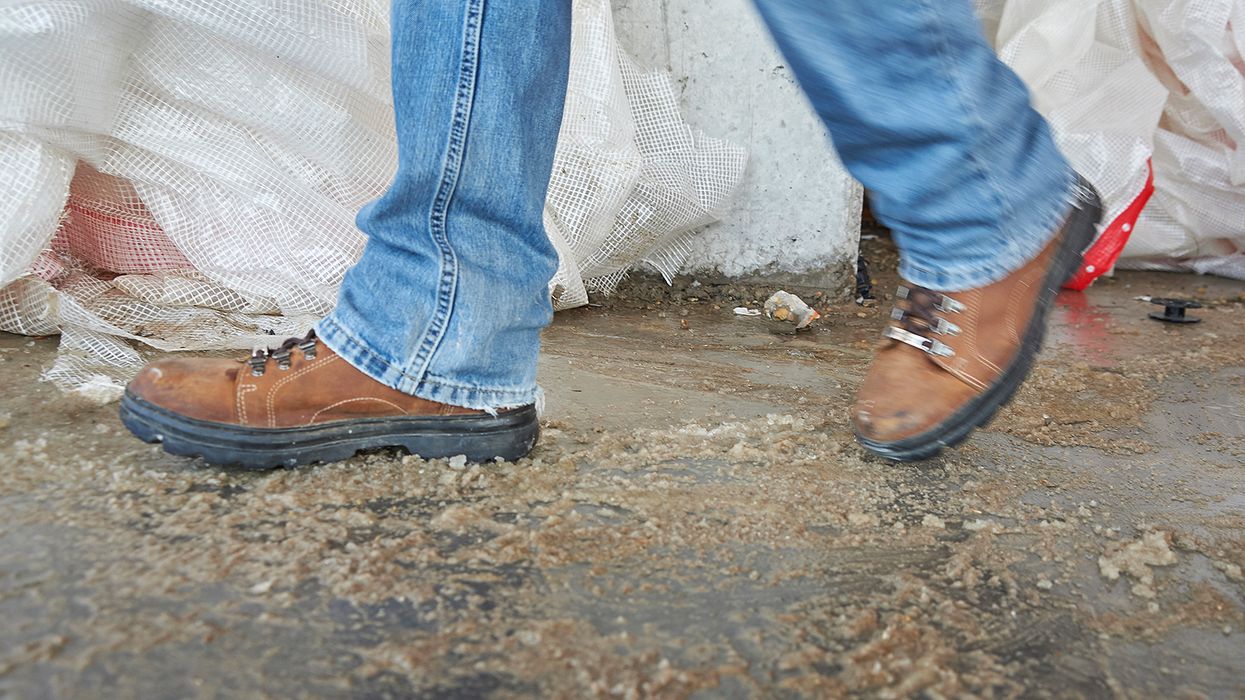 Protect your drivers from slips and falls
2023-01-25T06:00:00Z
Winter roads are a well-known hazard, but your drivers could get injured much closer to home. Unfortunately, wet winter conditions such as melting snow, ice, and rain all create slippery walking surfaces. Make sure you and your employees know how to avoid slippery — and dangerous — situations.
Slips occur when there is a loss of traction between a person's footwear and the walking surface. You can help prevent slips by following these safety precautions:
Remove snow from parking lots and driveways.
Use salt and/or sand on icy surfaces.
Place mats and/or fans on floors near entrances where water tracked in from outside could cause a slipping hazard.
Set up signs warning pedestrians that floors are slippery when wet.
Clean up or report spills right away.
Take short steps and point your feet slightly outward when walking on potentially slippery surfaces.
Walk slowly and use available handrails.
Be extra cautious on smooth surfaces.
Require that employees wear appropriate footwear.
Replace footwear before the soles or treads wear smooth.
Make sure walkways are well lit so slippery areas can be navigated more safely.
Don't let a slip and fall put you or one of your drivers out of commission. Make sure that you have plans in place to reduce the risks that wet winter weather creates.
J. J. Keller is the trusted source for DOT / Transportation, OSHA / Workplace Safety, Human Resources, Construction Safety and Hazmat / Hazardous Materials regulation compliance products and services. J. J. Keller helps you increase safety awareness, reduce risk, follow best practices, improve safety training, and stay current with changing regulations.