{{ user.profile_site.specific_data.membership_type }}
{{ user.profile_site.specific_data.A1 }}
['Training']
['Training']

Start Experiencing Compliance Network for Free!
Update to Professional Trial!
YOU'RE ALL SET!
Enjoy your limited-time access to the Compliance Network Professional Trial!
A confirmation welcome email has been sent to your email address from ComplianceNetwork@t.jjkellercompliancenetwork.com. Please check your spam/junk folder if you can't find it in your inbox.
YOU'RE ALL SET!
Thank you for your interest in
Environmental
Hazmat
related content.
WHOOPS!
You've reached your limit of free access, if you'd like more info, please contact us at 800-327-6868.
Copyright 2023 J. J. Keller & Associate, Inc. For re-use options please contact copyright@jjkeller.com or call 800-558-5011.
Measuring results
['Training']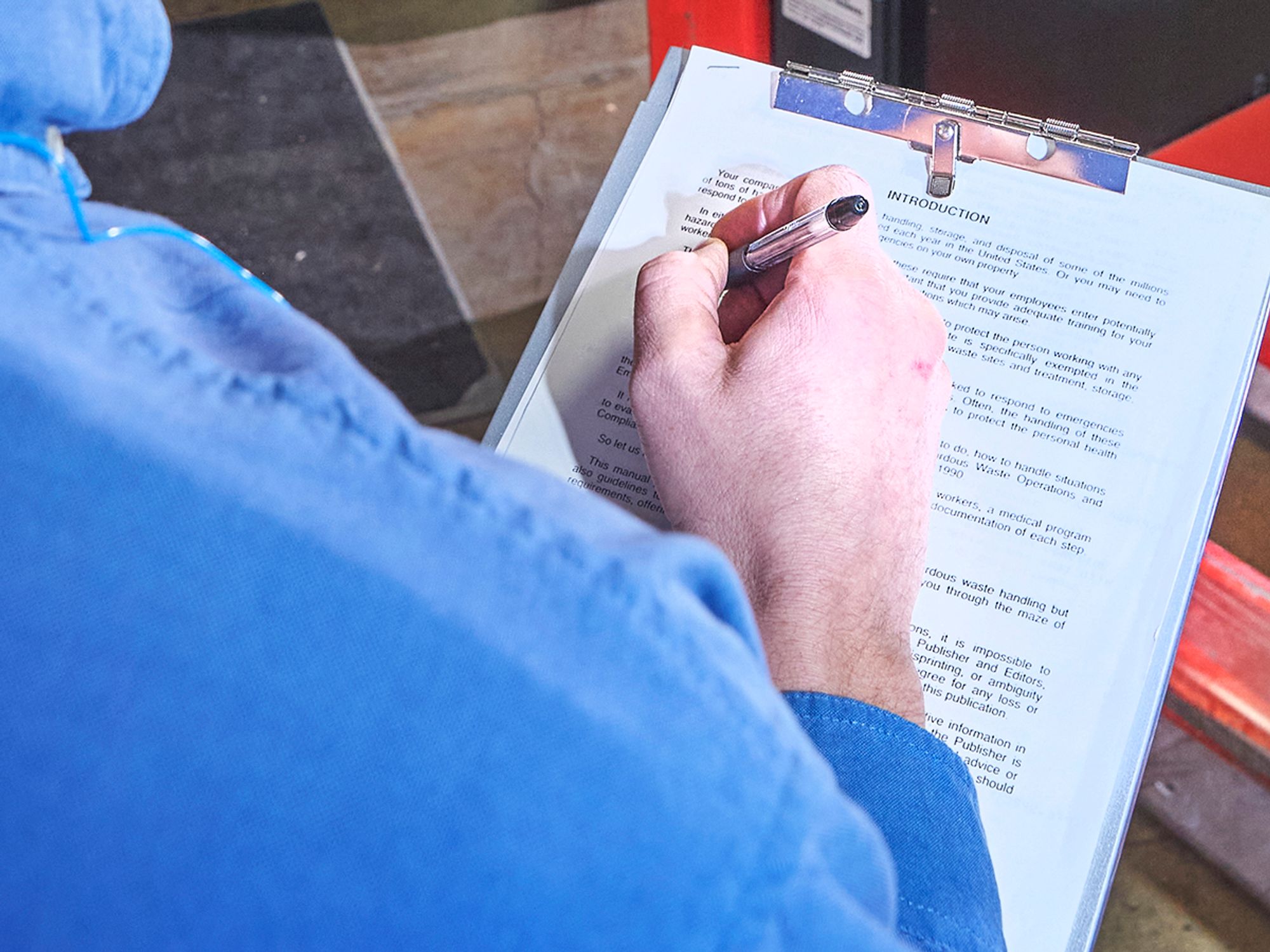 Employers can measure the results of a training program through evaluations and by attempting the quantify the return on investment.
Comparing total costs and total benefits of a training program can help determine whether it's a worthy investment.
After a training program has been selected, implemented, and conducted, its results should be measured.
Evaluations
Evaluations can be conducted immediately after the program and repeated a few weeks later to make sure the material has been retained. Evaluation tools can include:
Quizzes (pre-tests and post-tests),
Skills demonstrations by employees,
Employee observation,
Follow-up questions for participants, and
Performance improvement assessment.
Return on investment
An attempt also should be made to quantify the return on investment (ROI). While it is not easy to put an exact dollar figure on the ROI generated by training and development, companies report that it ultimately strengthens the bottom line.
A safety training initiative may help a company contain costs by encouraging employees to focus on an effort to improve safety procedures. Training also can help companies improve customer relationships, as knowledgeable employees assist customers efficiently and work as a team to address any client concerns.
In addition, technical training may allow a workforce to become proficient in a revised or streamlined process. Employees engaged in a talent development program may apply what is learned to a work issue or process improvement.
Education tied to best practices can bring in new ideas that can be applied in the workplace, and leadership development courses can help a company adjust to a changing business environment and meet new demands. Through training, employees and supervisors gain skills to become more versatile and increase productivity, which in turn yields a positive impact on profits.
Determining ROI
To analyze the return on investment:
Tally up the costs. Brainstorm to consider all potential costs of a program, from design to implementation. Can the company buy an out-of-the-box solution? Are there in-house trainers? Does the company need a consultant? All these questions will influence the overall cost. Assign a monetary value to each identified cost.
Examine the benefits. Understanding the benefits of training is often less straightforward than considering costs. For example, an increase in productivity can sometimes be measured by output. But some benefits of training will be more intangible and therefore, not as easily measured. For instance, how much is positive employee morale worth on a balance sheet? It might be helpful to consider benefits in relation to potential costs of inaction. For example, if a company's current lack of training is linked to turnover rates and challenging recruitment efforts, what are those costs? How are those costs minimized by a training program? Again, assign monetary values to all potential benefits.
Calculate total costs and total benefits. Compare the two amounts to consider whether the benefits of providing training outweigh the costs.
It is also important to look at costs and benefits over a set period of time to understand where the breakeven point occurs.
Some training programs might reap long-term benefits that make up for large initial investments. In other cases, employers might decide that a smaller investment (such as a test program) can help justify expenses for a larger-scale undertaking.
J. J. Keller is the trusted source for DOT / Transportation, OSHA / Workplace Safety, Human Resources, Construction Safety and Hazmat / Hazardous Materials regulation compliance products and services. J. J. Keller helps you increase safety awareness, reduce risk, follow best practices, improve safety training, and stay current with changing regulations.