{{ user.profile_site.specific_data.membership_type }}
{{ user.profile_site.specific_data.A1 }}
['Safety and Health Programs and Training']
['Safety and Health Programs and Training', 'OSHA Outreach Training']

Start Experiencing Compliance Network for Free!
Update to Professional Trial!
YOU'RE ALL SET!
Enjoy your limited-time access to the Compliance Network Professional Trial!
A confirmation welcome email has been sent to your email address from ComplianceNetwork@t.jjkellercompliancenetwork.com. Please check your spam/junk folder if you can't find it in your inbox.
YOU'RE ALL SET!
Thank you for your interest in
Environmental
Hazmat
related content.
WHOOPS!
You've reached your limit of free access, if you'd like more info, please contact us at 800-327-6868.
Copyright 2023 J. J. Keller & Associate, Inc. For re-use options please contact copyright@jjkeller.com or call 800-558-5011.
Assessing training needs
['Safety and Health Programs and Training']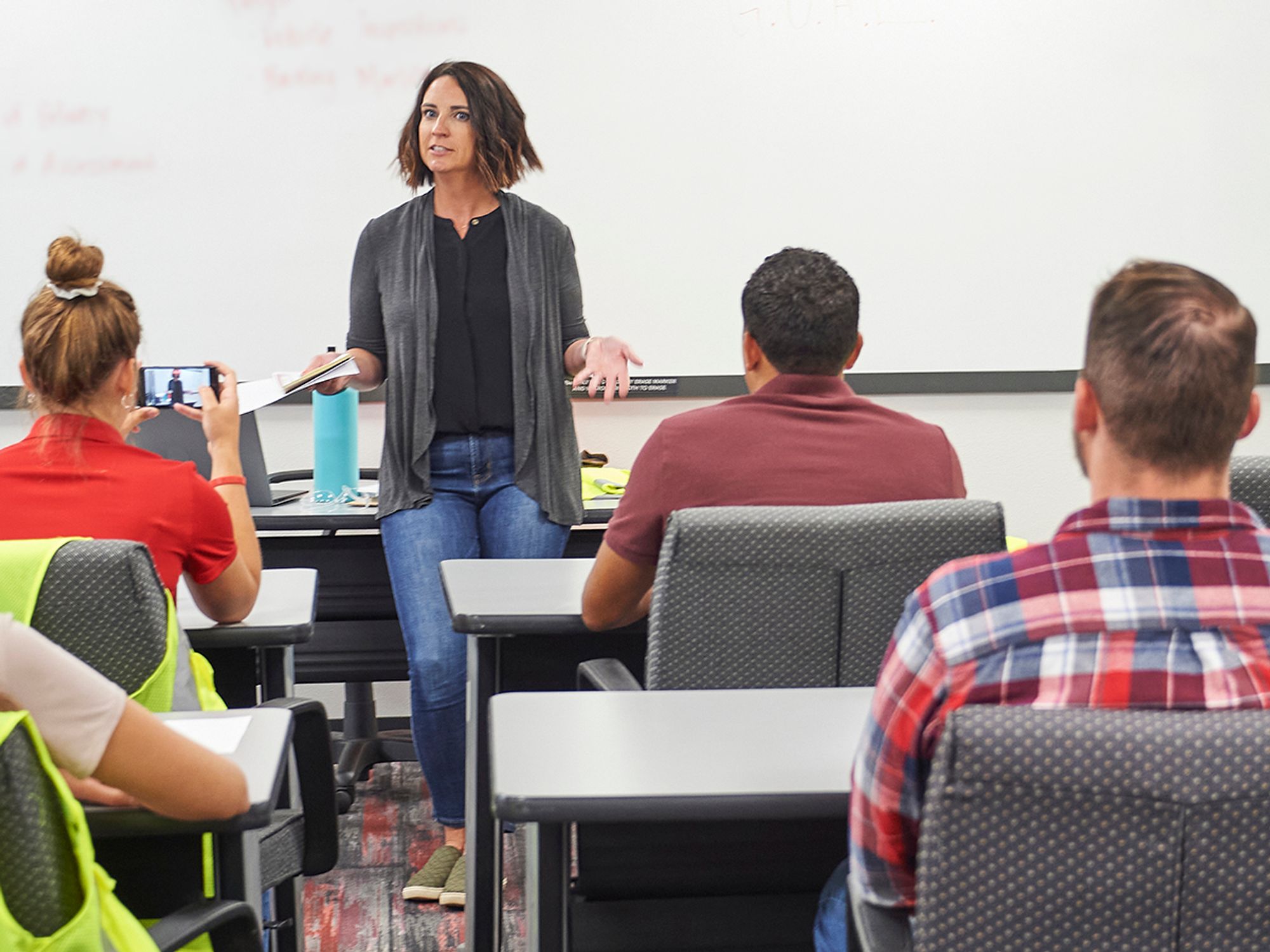 Use OSHA rules as a starting place when analyzing training needs.
To be effective, go beyond what is required in the OSHA general industry rules for training.
Occupational Safety and Health Administration (OSHA) rules are a good place to start when analyzing training needs. If an OSHA regulation applies to the operations, be sure to meet all the rule's training requirements. There are over 60 OSHA general industry rules that include training or employee information requirements. And some of these have either annual or refresher training requirements. But that's just a beginning.
To be effective, employers need to go beyond what is required. If an employer just trained on OSHA requirements, employees wouldn't get training on safe lifting techniques, as that's not required; but clearly it's needed.
General Duty Clause of the Occupational Safety and Health (OSH) Act: Under 5(a)(1) of the OSH Act, employers are required to furnish a place of employment which is "free from recognized hazards that are causing or are likely to cause death or serious physical harm" to employees. Since OSHA doesn't have a rule to address each individual safety issue, employers can take steps to meet this general duty by providing training in topics that aren't covered by OSHA regulations. Training that addresses ergonomics, lifting safety, heat stress, or workplace violence comes under this category.
10- and 30-hour training is another area to consider. These classes are part of OSHA's voluntary outreach training program. They provide basic safety training for either general industry or construction. Even though OSHA doesn't require this training, several states do have this requirement for construction workers, particularly to work on publicly funded construction sites. In addition, many private construction or service contracts can also include provisions for 10- or 30-hour training.
Other voluntary standards and minimum criteria guidance on developing and delivering safety and health training exist and OSHA encourages employers to review these documents as well:

ANSI/ ASSE Z490.1-2009 — Criteria for Accepted Practices in Safety, Health, and Environmental Training, and
NIEHS/WETP (National Institute of Environmental Health Sciences/Worker Education and Training Program) — Minimum Health and Safety Training Criteria Guidance for Hazardous Waste Operations and Emergency Response (HAZWOPER).
J. J. Keller is the trusted source for DOT / Transportation, OSHA / Workplace Safety, Human Resources, Construction Safety and Hazmat / Hazardous Materials regulation compliance products and services. J. J. Keller helps you increase safety awareness, reduce risk, follow best practices, improve safety training, and stay current with changing regulations.