{{ user.profile_site.specific_data.membership_type }}
{{ user.profile_site.specific_data.A1 }}
['Safety and Health Programs and Training']
['Safety and Health Programs and Training']

Start Experiencing Compliance Network for Free!
Update to Professional Trial!
YOU'RE ALL SET!
Enjoy your limited-time access to the Compliance Network Professional Trial!
A confirmation welcome email has been sent to your email address from ComplianceNetwork@t.jjkellercompliancenetwork.com. Please check your spam/junk folder if you can't find it in your inbox.
YOU'RE ALL SET!
Thank you for your interest in
Environmental
Hazmat
related content.
WHOOPS!
You've reached your limit of free access, if you'd like more info, please contact us at 800-327-6868.
Copyright 2023 J. J. Keller & Associate, Inc. For re-use options please contact copyright@jjkeller.com or call 800-558-5011.
Objectives
['Safety and Health Programs and Training']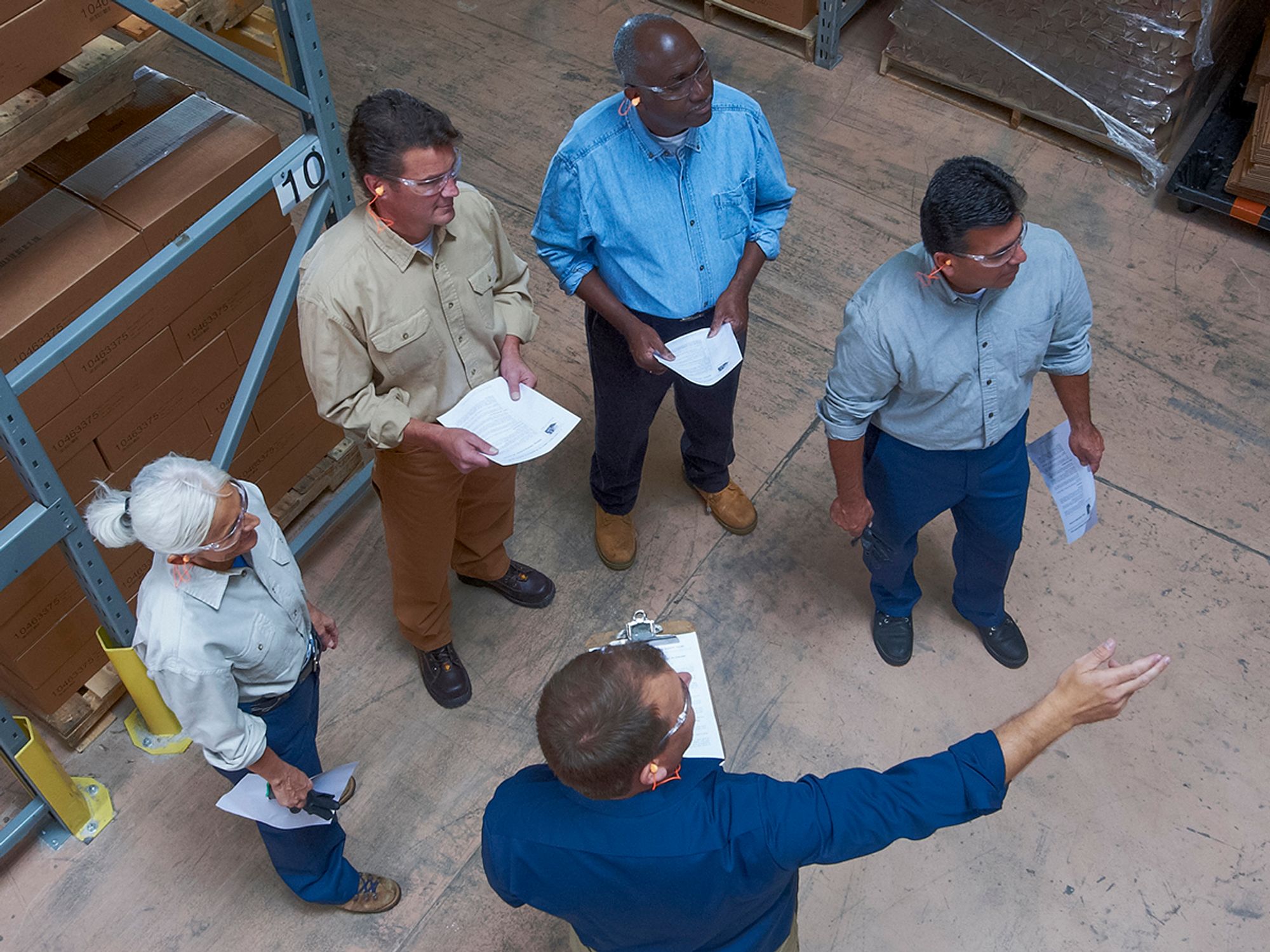 Objectives are short-term, positive steps on the way to a company's goal.
Objectives do not contain a description of how they should be accomplished.
Companies should also set objectives—which aim at specific areas of performance that can be measured and verified, for example:
"Start a program of weekly inspections"
"Ensure hazards found are corrected within one day"
"Reduce noise levels to below 85 A-weighted decibels (DBA) in the machine shop"
Objectives are short-term, positive steps along the way to the company's goal. Workplace objectives for safety and health are similar to those set for other business functions such as sales or production. They identify What? When? and How much? They do not include a justification for why they should be done; such justification properly belongs in the policy statement. Nor do they contain a description of how they should be accomplished; those details belong in the action plan.
J. J. Keller is the trusted source for DOT / Transportation, OSHA / Workplace Safety, Human Resources, Construction Safety and Hazmat / Hazardous Materials regulation compliance products and services. J. J. Keller helps you increase safety awareness, reduce risk, follow best practices, improve safety training, and stay current with changing regulations.