{{ user.profile_site.specific_data.membership_type }}
{{ user.profile_site.specific_data.A1 }}
['Sexual Harassment']
['Sexual Harassment']

Start Experiencing Compliance Network for Free!
Update to Professional Trial!
YOU'RE ALL SET!
Enjoy your limited-time access to the Compliance Network Professional Trial!
A confirmation welcome email has been sent to your email address from ComplianceNetwork@t.jjkellercompliancenetwork.com. Please check your spam/junk folder if you can't find it in your inbox.
YOU'RE ALL SET!
Thank you for your interest in
Environmental
Hazmat
related content.
WHOOPS!
You've reached your limit of free access, if you'd like more info, please contact us at 800-327-6868.
Copyright 2023 J. J. Keller & Associate, Inc. For re-use options please contact copyright@jjkeller.com or call 800-558-5011.
What to include in a sexual harassment policy
['Sexual Harassment']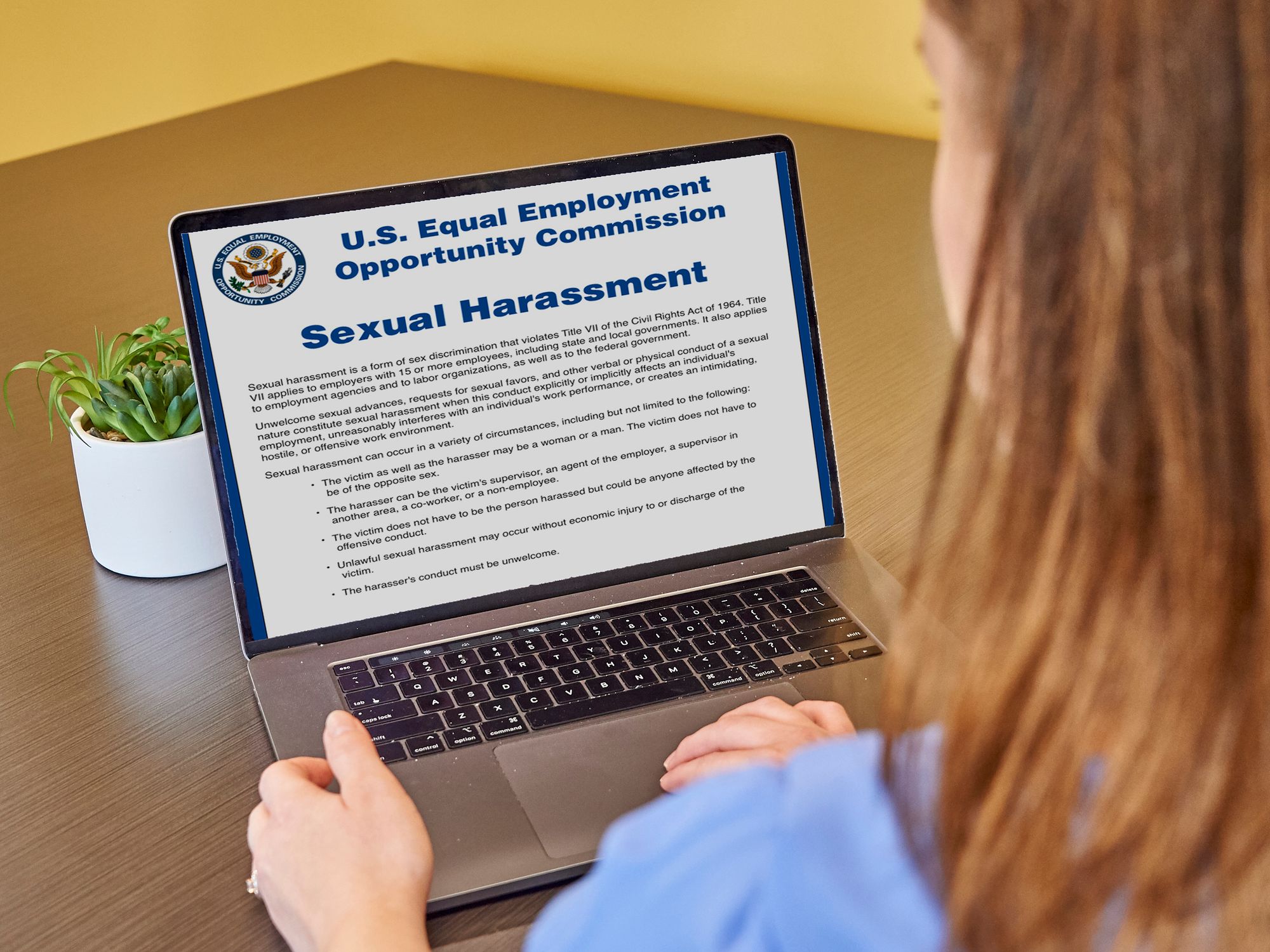 Employers should create and share a written sexual harassment policy that promotes zero tolerance of sexual harassing conduct.
Employers should develop a written sexual harassment policy and distribute it to all employees. Some states require that a sexual harassment notice be posted informing employees of their rights.
Employers may choose to request that employees sign a copy of the sexual harassment policy, stating that all have read and understood it. The sexual harassment policy is not something that employers should keep hidden. If all employees are aware that there is zero tolerance of sexually harassing conduct, such conduct is less likely to occur.
An effective sexual harassment policy may include the following items:
A statement that sexual harassment is not allowed,
A definition of sexual harassment,
A non-retaliation policy that protects victims and witnesses from any retaliation as a result of initiating a harassment claim,
Procedures for filing a claim of sexual harassment,
Repercussions for sexual harassing conduct, including affirming the possibility of terminating an employee who takes part in offensive conduct,
Guidelines for bystanders who witness harassment,
A procedure for filing a sexual harassment claim such as a hotline, email address, and several different persons to whom complaints may be addressed, and
A statement asking employees to report sexual harassment that the individual experiences or witnesses.
J. J. Keller is the trusted source for DOT / Transportation, OSHA / Workplace Safety, Human Resources, Construction Safety and Hazmat / Hazardous Materials regulation compliance products and services. J. J. Keller helps you increase safety awareness, reduce risk, follow best practices, improve safety training, and stay current with changing regulations.