Start Customizing Your Profile for Free!
Update to Professional Trial!
YOU'RE ALL SET!
Enjoy your limited-time access to the Compliance Network Professional Trial!
A confirmation welcome email has been sent to your email address from ComplianceNetwork@t.jjkellercompliancenetwork.com. Please check your spam/junk folder if you can't find it in your inbox.
YOU'RE ALL SET!
Thank you for your interest in
Environmental
Hazmat
related content.
WHOOPS!
You've reached your limit of free access, if you'd like more info, please contact us at 800-327-6868.
Who must comply?
['Load documentation']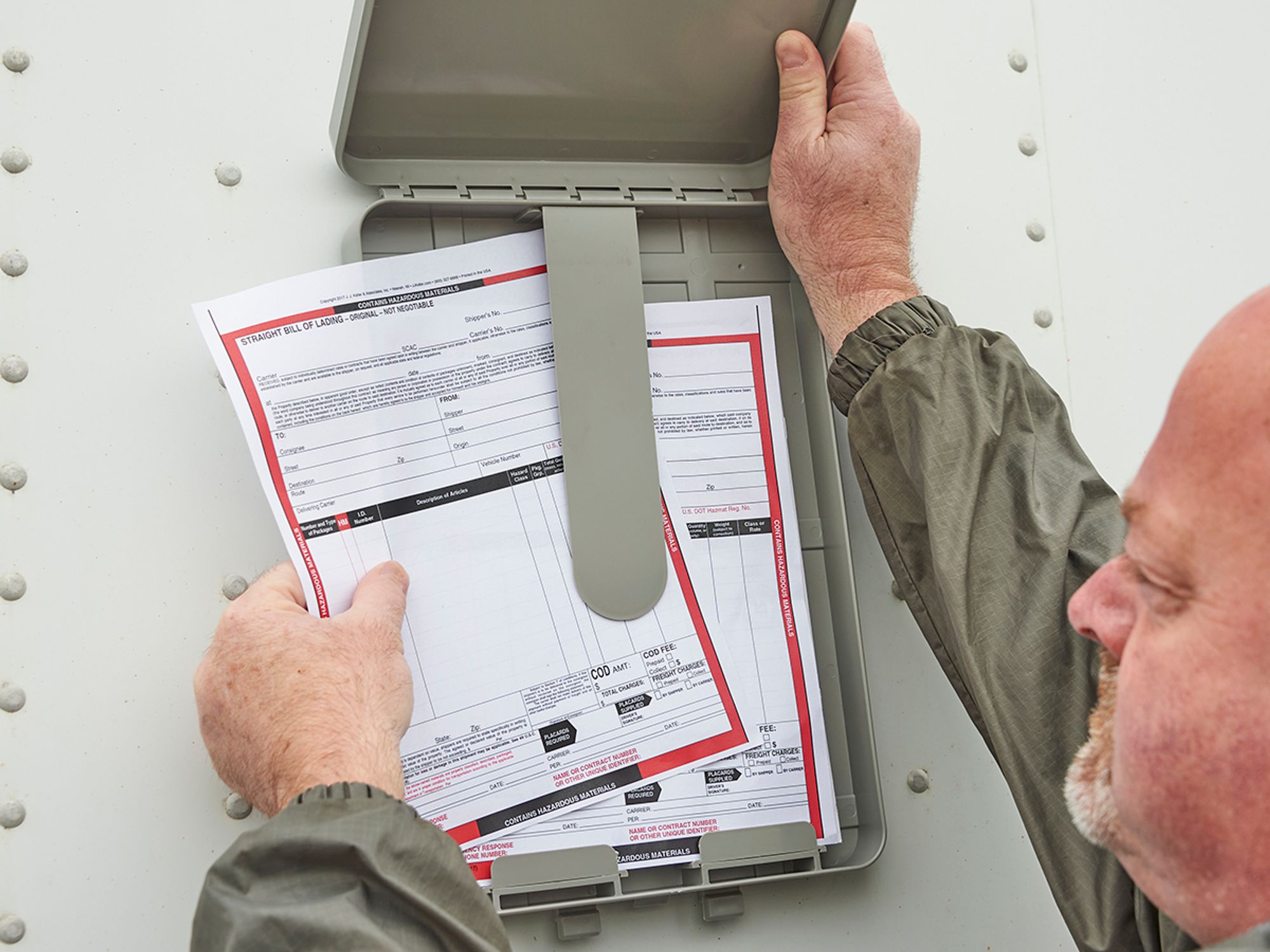 There are different requirements for load documentation depending on the type of carrier.
Documentation is important in the event of an accident or investigation.
For-hire common carriers
For-hire common carriers are carriers that haul cargo or passengers without a contract or master agreement with a customer. They are required to issue a bill of lading for any shipments they transport. (373.101)
For-hire contract carriers. For-hire contract carriers are not required to issue a bill of lading. The claims and liability terms in the contract determine how disputes are resolved. The claims and liability conditions mandated by statutes for bill of lading contracts are not automatically part of motor carriage under contract. Parties to the contract may include statutory claims and liability provisions into the contract carrier agreement or include provisions agreed upon between the parties.
However, in the absence of a clear written contract between the parties defining the terms and conditions of liability, the statutory liability under the bill of lading will become the basis for resolving the dispute. (14101(b))
For-hire exempt carriers
For-hire carriers of exempt commodities, per Administrative Ruling 119, are "exempt" from needing a Federal Motor Carrier Safety Administration (FMCSA) operating authority/motor carrier (MC) number, as long as they transport goods or perform transportation considered exempt by the U.S. Department of Transportation (DOT).
If the carrier is not under a transportation contract with the shipper, and hauling as for-hire transportation, there must be a bill of lading contract for the shipment.
Private carriers
There is no federal regulatory requirement for private carriers to have shipping documentation. However, private carriers should still carry shipping documentation that establishes legal possession of the cargo and shipment information. This shipment information should contain, but is not limited to, a description of the cargo and the origin and destination of the cargo.
Private carriers of hazardous materials are not required to have a bill of lading. However, they are required to have a shipping paper meeting the requirements in 177.817.
Freight forwarders
Each freight forwarder must issue the shipper either a receipt or a through bill of lading, covering transportation from origin to ultimate destination, on each shipment for which it arranges transportation in interstate commerce. Where a carrier receives freight at the origin and issues a receipt with a notation showing the freight forwarder's name, the freight forwarder, upon receiving the shipment at the "on line" or consolidating station, must issue a receipt or through bill of lading on its form as of the date the carrier receives the shipment. (373.201)
Haulers of hazardous materials
A driver hauling hazardous material must ensure that properly marked, hard-copy shipping papers in compliance with 177.817 are readily available to authorities in the event of an accident or inspection. When operating the vehicles, the shipping papers must be within the driver's reach and either readily visible to a person entering the cab or in a holder inside of the driver's door. When the driver is not at the vehicle's controls, the shipping papers must be in a holder inside of the driver's side door or on the driver's seat in the vehicle.
For more information, see Hazardous Materials Shipping Papers.
J. J. Keller is the trusted source for DOT / Transportation, OSHA / Workplace Safety, Human Resources, Construction Safety and Hazmat / Hazardous Materials regulation compliance products and services. J. J. Keller helps you increase safety awareness, reduce risk, follow best practices, improve safety training, and stay current with changing regulations.