Start Customizing Your Profile for Free!
Update to Professional Trial!
YOU'RE ALL SET!
Enjoy your limited-time access to the Compliance Network Professional Trial!
A confirmation welcome email has been sent to your email address from ComplianceNetwork@t.jjkellercompliancenetwork.com. Please check your spam/junk folder if you can't find it in your inbox.
YOU'RE ALL SET!
Thank you for your interest in
Environmental
Hazmat
related content.
WHOOPS!
You've reached your limit of free access, if you'd like more info, please contact us at 800-327-6868.
Steps to minimize claims for live loads
['Load documentation']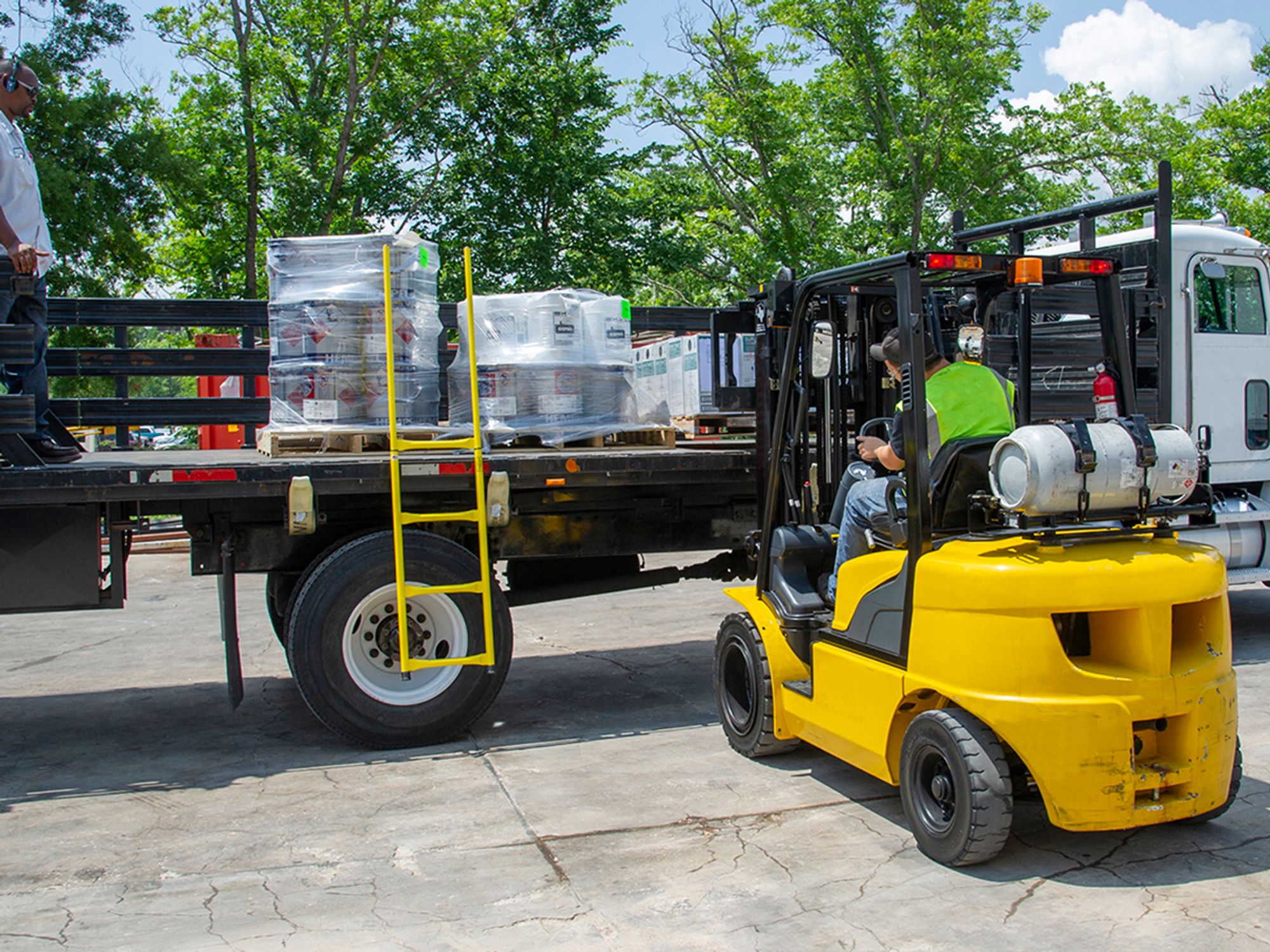 Companies should make every effort to reduce the amount of cargo claims filed.
Cargo claims can have a devastating effect on a motor carrier. While it is agreed that cargo claims are a part of the business and will always remain a "cost of doing business," it is the manner in which companies manage this cost and preserve, if not improve, the company's image as "a carrier that takes care of its customers' freight." Any claim has a negative effect on customer service and could ultimately mean a permanent loss of business and reputation if not addressed properly.
Generally, the reasons that claims exist today is due to negligence and a lack of awareness on the part of all employees, not just the driver. The Fleet Manager can help to potentially reduce claims by recognizing this and taking the necessary steps to correct this potential loss of revenue and diminishing profits.
There is much a carrier can do to reduce the number of claims and possibly prevent claims from ever occurring in the first place. To help reduce the payout of hard-earned revenue in the form of claims, a carrier should:
Sweep out the trailer and remove all nails in the floor and sidewalls before the driver arrives at the customer's dock.
Inspect the trailer for any holes in the floor, sidewall, or roof of the trailer that would allow rain or water to damage the freight.
Inspect the bill of lading from the customer to identify the shipment and destination, and make sure freight is properly described, piece count is accurate, and weight of the shipment is acceptable for loading.
Plan how to load using blocking and bracing tools, dunnage, straps, etc., to secure the freight while in transit.
Use plywood and load bars to support freight by creating inner walls. Shrink wrap loose cartons on pallets. Watch to ensure directional markings on cartons are observed.
Take extra precautions when loading hazardous materials to ensure compatibility with other freight and to properly block and brace for transit.
Notify the dispatcher immediately if any damage is noticed at the time of loading or if anything appears to be other than expected. Another wise precaution to take is to photograph the loading procedure if possible. These pictures, once downloaded to an electronic file, could be a valuable tool in the event a claim suddenly arises from a shipment of eight and a half months ago.
J. J. Keller is the trusted source for DOT / Transportation, OSHA / Workplace Safety, Human Resources, Construction Safety and Hazmat / Hazardous Materials regulation compliance products and services. J. J. Keller helps you increase safety awareness, reduce risk, follow best practices, improve safety training, and stay current with changing regulations.