Start Customizing Your Profile for Free!
Update to Professional Trial!
YOU'RE ALL SET!
Enjoy your limited-time access to the Compliance Network Professional Trial!
A confirmation welcome email has been sent to your email address from ComplianceNetwork@t.jjkellercompliancenetwork.com. Please check your spam/junk folder if you can't find it in your inbox.
YOU'RE ALL SET!
Thank you for your interest in
Environmental
Hazmat
related content.
WHOOPS!
You've reached your limit of free access, if you'd like more info, please contact us at 800-327-6868.
Definitions for load documents
['Load documentation']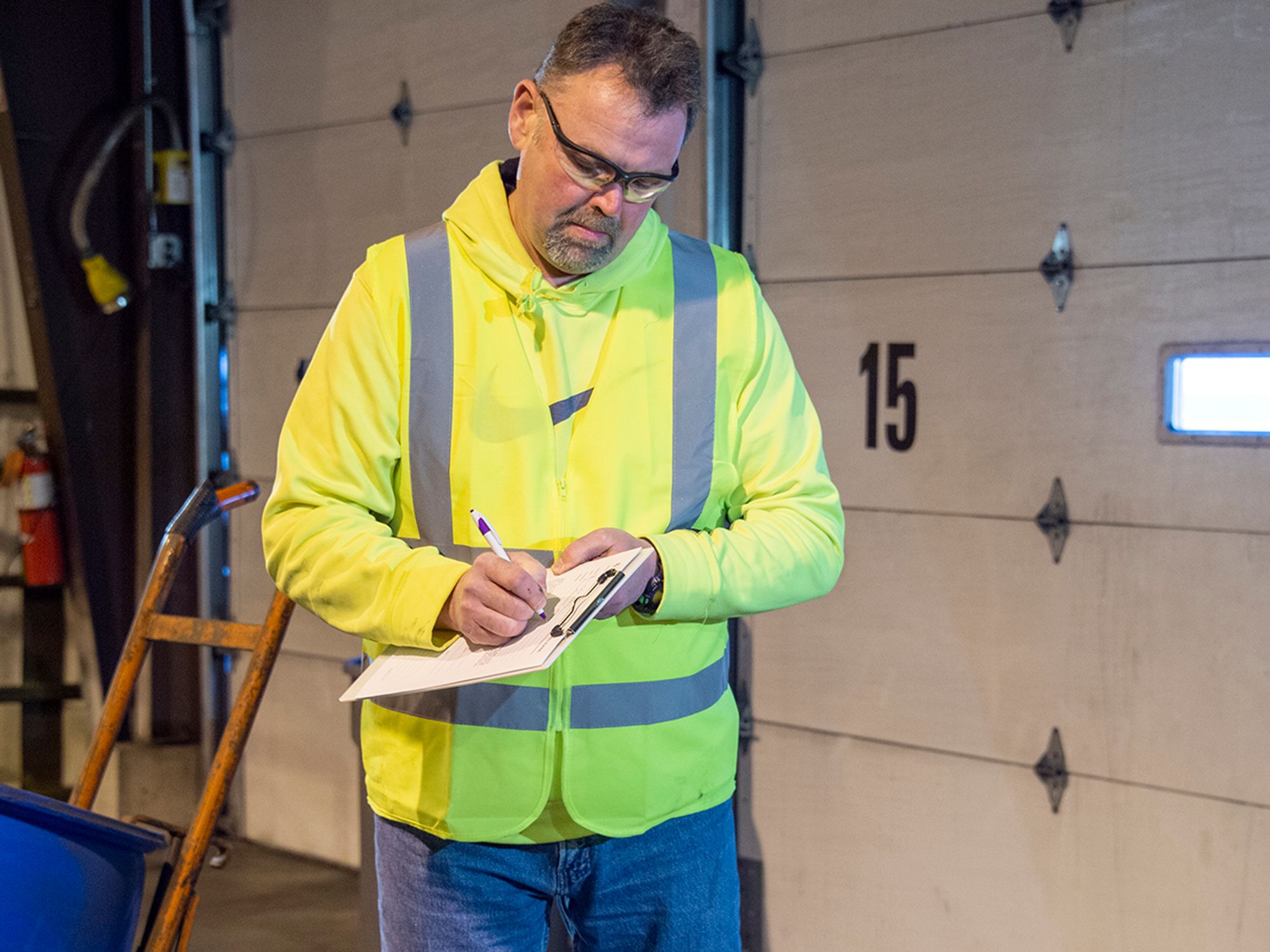 Carriers and drivers who handle transporting and documenting loads should be aware of several terms.
Here are some of the terms carriers and drivers should be familiar with:
Basis of rates — Rates are charges based on the value of the transportation and additional services performed by the carrier. Mileage rates are determined by a fee per mile. Class rates are set by grouping goods into classifications according to characteristics such as density, stowability, ease of handling, and liability.
Bill of lading — A written transport contract between the shipper and carrier. It identifies the freight, whom it is consigned to, its place of delivery, and the terms of agreement.
Carrier — An individual or company in the business of shipping goods.
Cash on Delivery (COD) — When the payment for goods is made at the delivery point. The driver must collect payment before the cargo is unloaded. Policies regarding this vary from company to company.
Collect — Paying of the transportation services is done by the consignee, not the consignor. Payment is collected either on arrival or through a credit arrangement.
Connecting carrier — The carrier who delivers a shipment to an interchange point where goods are then transferred to another company to continue shipment.
Delivery receipt — A receipt signed by the customer receiving the goods indicating acceptance of the goods from the driver.
Demurrage — The detention of a vehicle beyond a specified time. Payment is made to the carrier for this delay.
Dunnage and return of dunnage — Cardboard, lumber, or other material used to stabilize and secure a shipment. It is not packaging. The bill of lading should list the weight of dunnage. Usually there is no charge for dunnage weight. If return of dunnage is specified, the driver must keep the dunnage and return it to the carrier or shipper as indicated.
Duties — Government tax on imports and exports which must be collected.
Freight broker — An individual or company who arranges, for compensation, the truck transportation of cargo belonging to others, utilizing authorized for-hire carriers to provide the actual truck transportation. A freight broker does not assume responsibility for the cargo and usually does not take possession of the cargo.
Freight forwarder — An individual or company that accepts small shipments from various shippers and combines them into one larger shipment.
Interchange — A trailer from one carrier is hauled by another carrier with agreements in place. If equipment is interchanged, a carrier should inspect the trailer and its contents before signing for possession.
Interline freight — Freight picked up from or delivered to another carrier. Drivers and carriers should use the same care when dealing with interline freight as they would when dealing with any other consignor or consignee, including checking for cargo shortage or damage before signing the connecting carrier's bill of lading or freight bill and refraining from signing the bill of lading or freight bill if the connecting carrier refuses to acknowledge things such as shortages or damages.
Manifest — A document describing the contents of an entire shipment on a vehicle.
Maximum rate — The highest lawful rate that can be charged.
Minimum rate — The lowest lawful rate that can be charged for a specific type of shipment.
Order notify shipment — The payment of goods on an order notify bill of lading. The driver must collect a copy of the bill of lading from the person receiving the goods as payment for the goods.
Originating (pickup) carrier — The carrier who picks up a shipment from a shipper.
Packing slip — A detailed list of packed goods prepared by the shipper.
Prepaid — When the transportation charges are paid for or will be paid at the shipping point.
Receiver (consignee) — The individual or company to whom the goods are shipped or consigned.
Services performed by carrier — A list of services that a carrier performs and the rates for those services. This should include accessorial services and accessorial rates.
Shipper (consignor) — The individual or company originating the order for transport of goods.
Storage and delay charges — Additional charges are made for storage or if the carrier is delayed from making a delivery.
Straight bill of lading — Provides that goods be delivered to the consignee indicated. The consignee doesn't have to surrender their copy to receive the goods.
Tariffs — Rates placed on transportation charges based on the type of service.
Terminal carrier (agent) — The carrier who delivers the shipment to the consignee.
Through bill of lading — Covers a shipment by more than one carrier at a fixed rate for the entire service.
Value of cargo — Cargo is valued as either actual valuation or released valuation.
Actual valuation — The actual value of goods shown on the bill of lading when the rate applied is dependent on that fact.
Released valuation — The value of goods set by the shipper as limits of carrier liability and as the basis of rates charged.
Warehousing receipt — A receipt for goods placed in a warehouse.
Weight and distance — The primary determiner of shipping charges. Rates are expressed in terms of per pound of cargo and per mile traveled.
J. J. Keller is the trusted source for DOT / Transportation, OSHA / Workplace Safety, Human Resources, Construction Safety and Hazmat / Hazardous Materials regulation compliance products and services. J. J. Keller helps you increase safety awareness, reduce risk, follow best practices, improve safety training, and stay current with changing regulations.