Start Experiencing Compliance Network for Free!
Update to Professional Trial!
YOU'RE ALL SET!
Enjoy your limited-time access to the Compliance Network Professional Trial!
A confirmation welcome email has been sent to your email address from ComplianceNetwork@t.jjkellercompliancenetwork.com. Please check your spam/junk folder if you can't find it in your inbox.
YOU'RE ALL SET!
Thank you for your interest in
Environmental
Hazmat
related content.
WHOOPS!
You've reached your limit of free access, if you'd like more info, please contact us at 800-327-6868.
Training
['Welding and Cutting']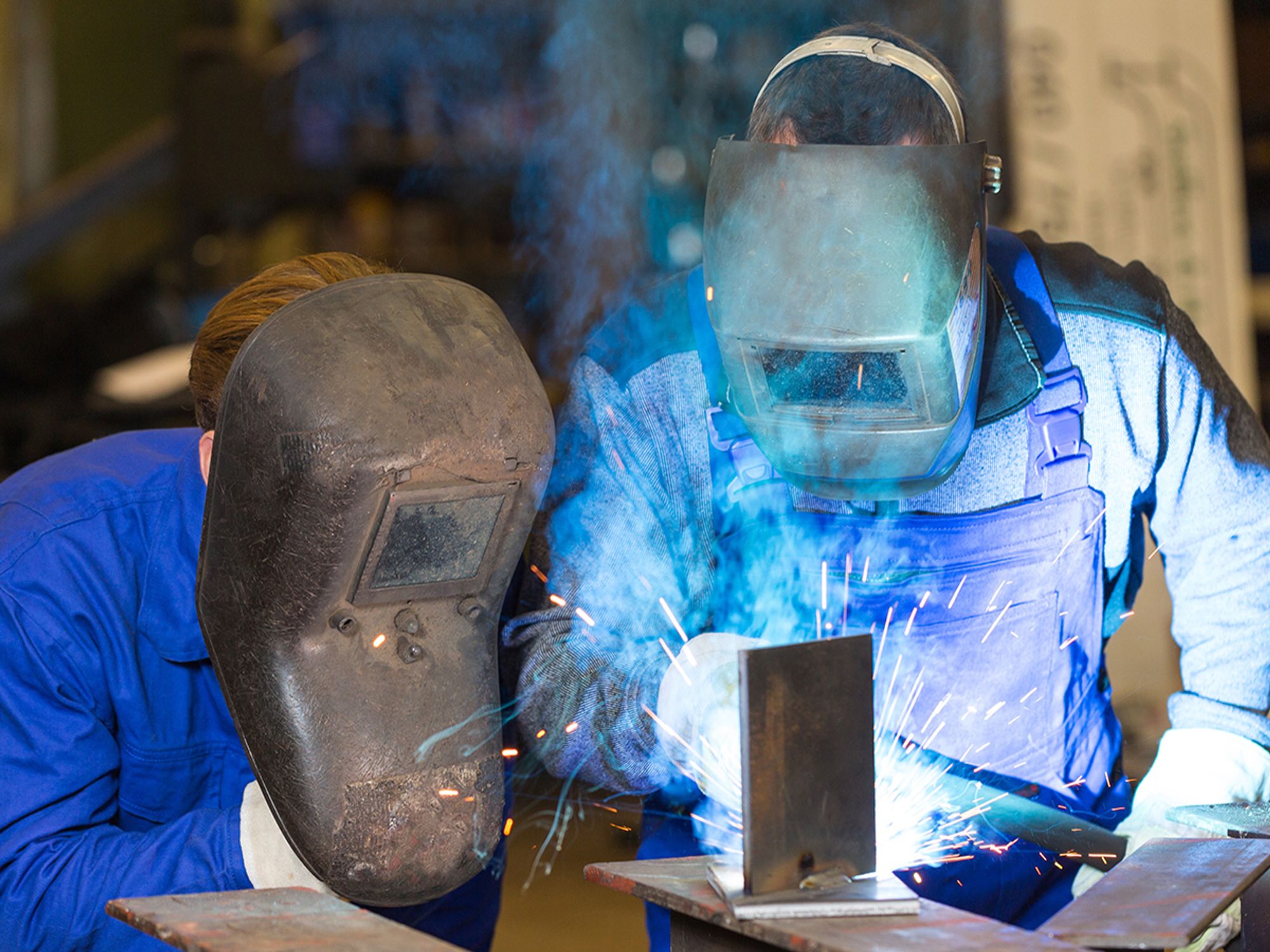 Employees who will perform or support hot work must be trained in the specific hazards, procedures, and equipment involved.
Fire watchers should receive in-depth training in recognizing and minimizing fire hazards as well as using firefighting equipment.
Several of the Occupational Safety & Health Administration's (OSHA) welding and cutting standards require employers to train workers and specify who needs training, the frequency of training, and recordkeeping requirements. Extended classroom and hands-on training for welders and welding helpers (such as fire watchers) may be needed to meet requirements.
The table below gives an overview of the OSHA regulations that apply to training for hot work in general industry:
| | | | | |
| --- | --- | --- | --- | --- |
| Subject | Regulation | Who to train | When | Records to keep |
| Welding, cutting, and brazing | 1910.252 | Cutters, welders, and their supervisors in safe equipment operation | Initially, and judged competent prior to assignment | No specific training documentation is required |
| Oxygen-fuel gas welding and cutting | 1910.253 | Employees in charge of the oxygen or fuel-gas supply equipment | Initially, and judged competent prior to assignment | No specific training documentation is required |
| Arc welding and cutting | 1910.254 | Employees who will operate arc welding equipment | Initially, or prior to assignment | No specific training documentation is required |
| Resistance welding | 1910.255 | Employees who will operate resistance welding equipment | Initially, or prior to assignment | No specific training documentation is required |
General content
Welding training should be provided in a language that the trainees understand. If a trainee's vocabulary is limited, employers should account for that limitation. Translators may be needed.
Trainees should be made familiar with the company welding safety program. Anyone working welding or working around welding and other hot work should know:
The name and job title of the person responsible for safety in hot work operations;
The company's process for hot work permitting;
The hazards associated with hot work:

Hazards from fumes and gases,
Radiation hazards,
Fire hazards,
Noise hazards, and
Electrical hazards;

Any special procedures for the equipment being used, such as:

Care of compressed gas cylinders,
The use of ventilation, and
Fire prevention methods;

Required engineering controls, such as flash screens and fire blankets; and
The personal protective equipment (PPE) required for the work being done.
An effective welding training program may also address:
The types of welding used at the worksite;
Safe operation and maintenance of welding/cutting/brazing equipment;
Housekeeping measures;
Inspection procedures, including for

Hoses,
Torches,
Pipelines continuously employed as a ground return circuit,
Resistance of a ground circuit (other than by means of the structure), and
Ground connections;

Testing methods for

Hoses that are subject to flashback or show evidence of severe wear or damage, and
Determining the flammability of preservative coatings on surfaces;

Determining when a fire watcher is required; and
Safe work practices for welding within confined spaces.
Training for fire watchers
Fire watchers provide additional safeguards against fire during and after welding, cutting, or heating operations. Their responsibilities are addressed by OSHA in 1910.252 and by the American National Standards Institute (ANSI) in Z49.1-1967.
Training for fire watchers must include:
Assessing whether a fire watcher is necessary,
The specific fire hazards for that job and location,
Checking for these hazards prior to welding or cutting,
Covering fire hazards that can't be moved,
The location and operation of fire prevention and extinguishing equipment,
The location of fire alarms, and
Reporting fires.
Training for arc welders and cutters
OSHA requires companies to instruct employees in the safe means of arc welding and cutting. In addition to general content about hot work and the company welding safety program, employees should learn about:
Hazards associated with arc welding, such as:

Radiation,
Fumes and gases,
Spatter and sparks,
Fire,
Electric shock, and
Noise;

Equipment and PPE used specifically for arc welding at the site;
Recognizing and reporting defective equipment; and
Best practices for safeguarding unattended arc welders.
J. J. Keller is the trusted source for DOT / Transportation, OSHA / Workplace Safety, Human Resources, Construction Safety and Hazmat / Hazardous Materials regulation compliance products and services. J. J. Keller helps you increase safety awareness, reduce risk, follow best practices, improve safety training, and stay current with changing regulations.