Start Customizing Your Profile for Free!
Update to Professional Trial!
YOU'RE ALL SET!
Enjoy your limited-time access to the Compliance Network Professional Trial!
A confirmation welcome email has been sent to your email address from ComplianceNetwork@t.jjkellercompliancenetwork.com. Please check your spam/junk folder if you can't find it in your inbox.
YOU'RE ALL SET!
Thank you for your interest in
Environmental
Hazmat
related content.
WHOOPS!
You've reached your limit of free access, if you'd like more info, please contact us at 800-327-6868.
SARS and health-care workers
['Infectious Diseases']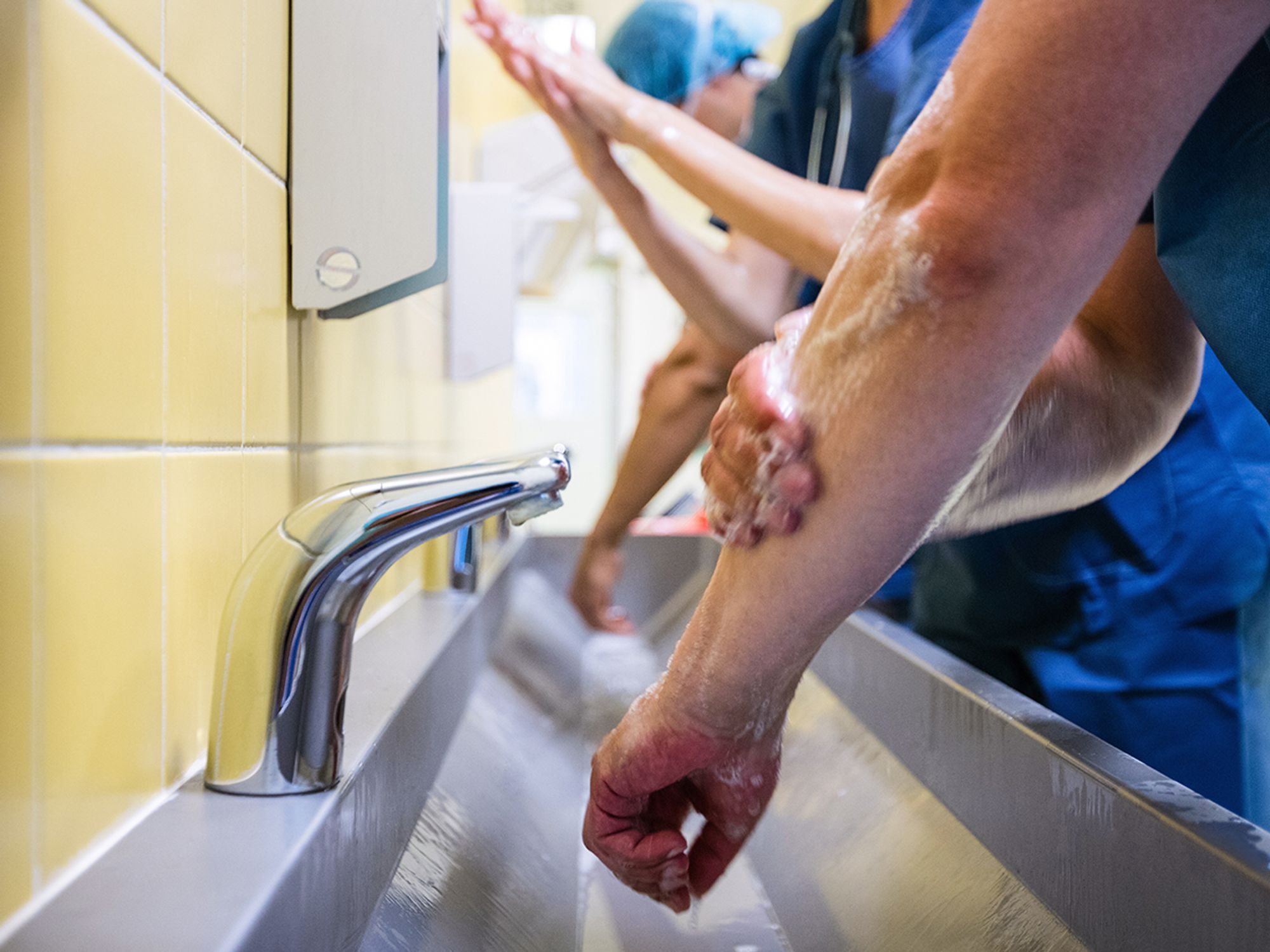 Health-care workers who treat SARS patients should use good hygiene practices and appropriate PPE, including for bloodborne and airborne exposures.
The Centers for Disease Control and Prevention (CDC) provides the following general information in Health-care-associated infections (HAIs) on infection control for health-care workers.
Standard precautions and personal protective equipment. Since the infectivity and route of transmission of SARS are unknown, health-care workers treating patients known to be infected with SARS should use standard precautions, including good work and hygiene practices and the use of personal protective equipment (PPE) appropriate for bloodborne and airborne exposures. Appropriate PPE includes protective gowns, gloves, N95 respirators, and eye protection. If workers providing care to a SARS patient have potential exposure to blood or other potentially infectious materials, they must use PPE in accordance with OSHA's Bloodborne Pathogens Standard, 1910.1030. Refer to the Bloodborne Pathogens Technical Links page for information on the standard.
Engineering controls. Acute care facilities already should have appropriate ventilation systems (including appropriate exhaust and filtration) to eliminate the potential for exposure to airborne infectious diseases. If appropriate ventilation systems are in place, any airborne SARS exposures should also be controlled. Individuals with suspected SARS should be placed in an isolation room with negative pressure. If air recirculation is unavoidable, infected individuals should be placed in an area that exhausts room air directly to the outdoors or through high-efficiency particulate air (HEPA) filters.
Housekeeping. The Environmental Protection Agency (EPA) maintains a list of disinfectants that are effective on the SARS virus when used as directed on the label.
J. J. Keller is the trusted source for DOT / Transportation, OSHA / Workplace Safety, Human Resources, Construction Safety and Hazmat / Hazardous Materials regulation compliance products and services. J. J. Keller helps you increase safety awareness, reduce risk, follow best practices, improve safety training, and stay current with changing regulations.