Start Customizing Your Profile for Free!
Update to Professional Trial!
YOU'RE ALL SET!
Enjoy your limited-time access to the Compliance Network Professional Trial!
A confirmation welcome email has been sent to your email address from ComplianceNetwork@t.jjkellercompliancenetwork.com. Please check your spam/junk folder if you can't find it in your inbox.
YOU'RE ALL SET!
Thank you for your interest in
Environmental
Hazmat
related content.
WHOOPS!
You've reached your limit of free access, if you'd like more info, please contact us at 800-327-6868.
Measles control and prevention
['Infectious Diseases']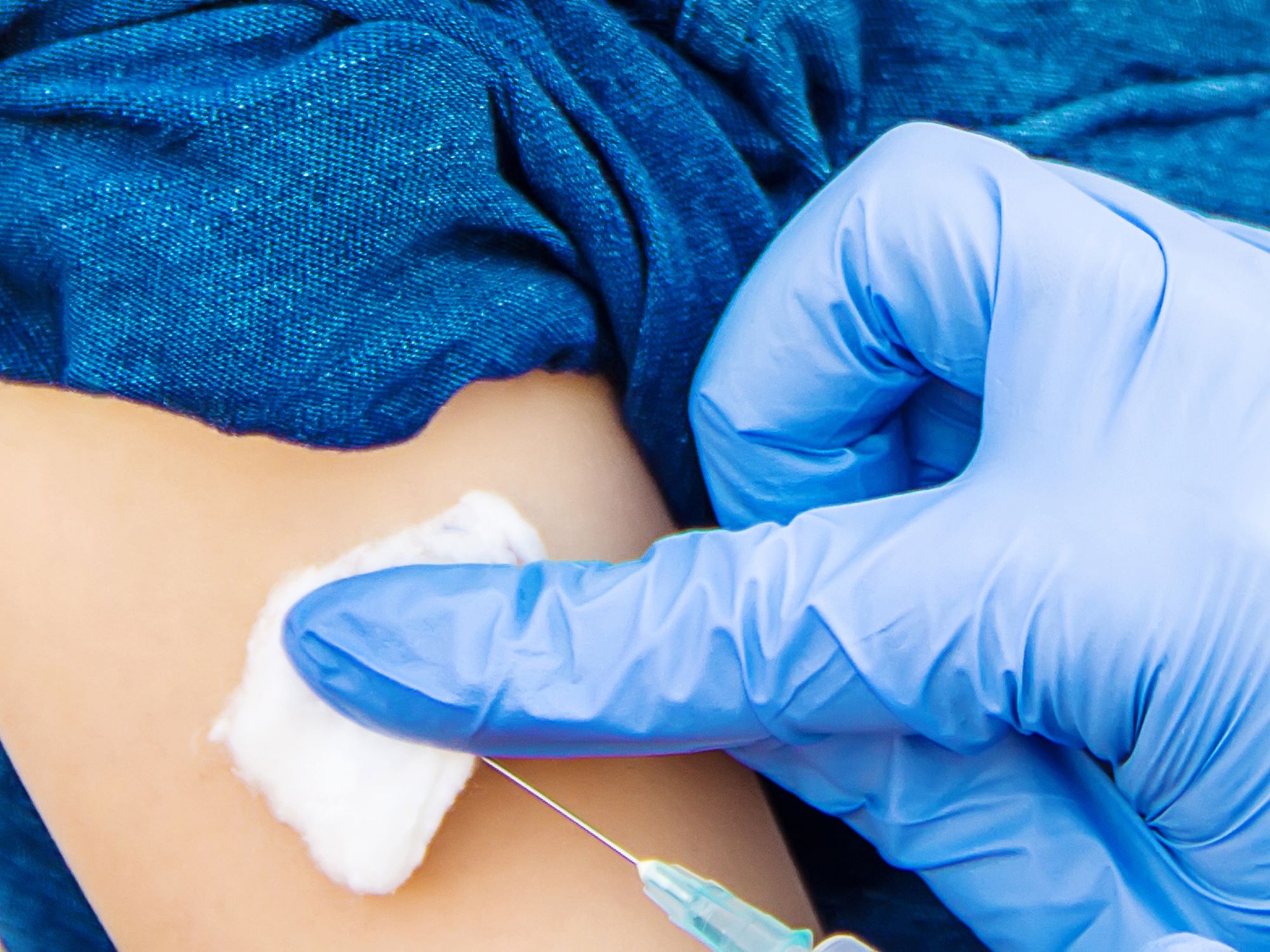 Employers whose workers are at risk for exposure to measles should develop an infection control plan to reduce the risk.
A control plan should include encouraging vaccination as well as early identification and isolation of any suspected or confirmed measles cases.
To prevent or reduce workers' measles infection risk, employers whose workers are at risk of exposure to the measles virus should develop an infection control plan that addresses sources of measles exposure and provides infection prevention measures to reduce their risk.
The best way to prevent workers from getting measles on the job is to encourage workers at risk of exposure to get the measles, mumps, and rubella (MMR) vaccine if they have not already received it or if they have never had measles. Vaccination is safe and effective for the vast majority of people. When an employer is not covered by an Occupational Safety and Health Administration (OSHA) standard that requires an infection control plan, voluntarily developing a plan that includes offering the MMR vaccine to employees who are at risk of exposure and encouraging them to get it, can help keep workers healthy. Workers may be more likely to get the vaccine if it is available to them at no cost.
Workers who are concerned about whether or not they are susceptible to measles and possible exposures to the virus should discuss those issues with their health-care provider. The Centers for Disease Control and Prevention (CDC) Pinkbook (Pinkbook: Epidemiology and Prevention of Vaccine-Preventable Diseases) measles chapter provides more information about who should be vaccinated or revaccinated and the appropriate schedule for doing so.
In addition to encouraging vaccination, employers who are likely to have measles-infected individuals in the workplace, such as in health-care facilities, should ensure that their infection control plans include procedures for early identification and prompt isolation of suspected and confirmed cases. Isolating infectious individuals from workers, visitors, patients, students, and others can help prevent exposures and infections. Employers may also plan to keep workers, visitors, and others out of areas where a person with known or suspected measles has been for several hours until the air and environmental surfaces no longer pose an exposure hazard. Exposure prevention measures are also critical in other types of workplaces located in communities experiencing measles outbreaks.
As described on the Standards page, OSHA's Personal Protective Equipment (PPE) standards (in general industry, 1910 Subpart I and, in construction, 1926 Subpart E) require gloves, eye and face protection, and respiratory protection to help prevent worker exposure to measles virus. OSHA's Bloodborne Pathogens (BBP) standard (1910.1030) also applies to workers who have occupational exposure to human blood, saliva in dental procedures, and other potentially infectious materials (OPIM) as defined in the standard. However, aside from saliva in dental procedures, the most common body fluids through which measles spreads are not covered by the BBP standard (1910.1030). Health-care workers, childcare and school workers, and others who may be routinely exposed to potentially infectious body fluids may have some exposures that fall under the scope of the BBP standard and other exposures (such as to sputum or nasal secretions) that do not.
When the BBP standard applies, employers must implement universal precautions and other infection prevention measures, such as a written exposure control plan, engineering and work practice controls, PPE, and worker training. These measures could also serve as a framework to control infectious diseases like measles that are contracted through non-bloodborne exposures. A comprehensive infection control plan should include training on measles risks. A recommended best practice is for employers to explain measles risks to employees prior to them becoming pregnant
Employers must provide disposable gloves and encourage employees to use them for any activities that involve contact with body fluids. Latex-free gloves, such as nitrile and vinyl, are preferred to prevent allergic reactions. Require workers to discard gloves immediately after use and to wash their hands, preferably with soap and water, rather than use an alcohol-based hand sanitizer. OSHA's Personal Protective Equipment (PPE) Safety and Health Topics page provides information on PPE selection and use.
Workplace surfaces that may be contaminated with body fluids should be cleaned regularly with disinfectant. Generally, Environmental Protection Agency-registered disinfectants suitable for Hepatitis B viruses and HIV (i.e., those on List D) will be effective against the measles virus. Commonly contaminated areas include countertops, tables, desks, cabinets, chairs, doorknobs, telephones, faucet handles, and equipment. In addition to the previous items, childcare workers should consider disinfecting any toys or small objects that may be contaminated with a child's saliva or other body fluids.
If you think you have been exposed…
Any worker who may have been exposed to measles should take the following precautions:
Notify the employer immediately.
Notify a health-care provider immediately. Health-care providers may be able to provide post-exposure care that protects against or lessens the effects of measles. For example, as the Medical Information page mentions, the MMR vaccine is effective at preventing measles when administered to a susceptible person within 72 hours following exposure.
Watch for early signs and symptoms of measles, which typically develop within 10-12 days. It may take up to 21 days following exposure for a rash to develop. Seek medical attention if symptoms of measles develop.
Before visiting a health-care provider, alert the clinic or emergency room in advance about a possible exposure to measles so that arrangements can be made to prevent spreading it to others.
When traveling to a health-care provider, limit contact with other people. Avoid all other travel.
J. J. Keller is the trusted source for DOT / Transportation, OSHA / Workplace Safety, Human Resources, Construction Safety and Hazmat / Hazardous Materials regulation compliance products and services. J. J. Keller helps you increase safety awareness, reduce risk, follow best practices, improve safety training, and stay current with changing regulations.