Start Customizing Your Profile for Free!
Update to Professional Trial!
YOU'RE ALL SET!
Enjoy your limited-time access to the Compliance Network Professional Trial!
A confirmation welcome email has been sent to your email address from ComplianceNetwork@t.jjkellercompliancenetwork.com. Please check your spam/junk folder if you can't find it in your inbox.
YOU'RE ALL SET!
Thank you for your interest in
Environmental
Hazmat
related content.
WHOOPS!
You've reached your limit of free access, if you'd like more info, please contact us at 800-327-6868.
Key definitions
['Physical exam - Motor Carrier']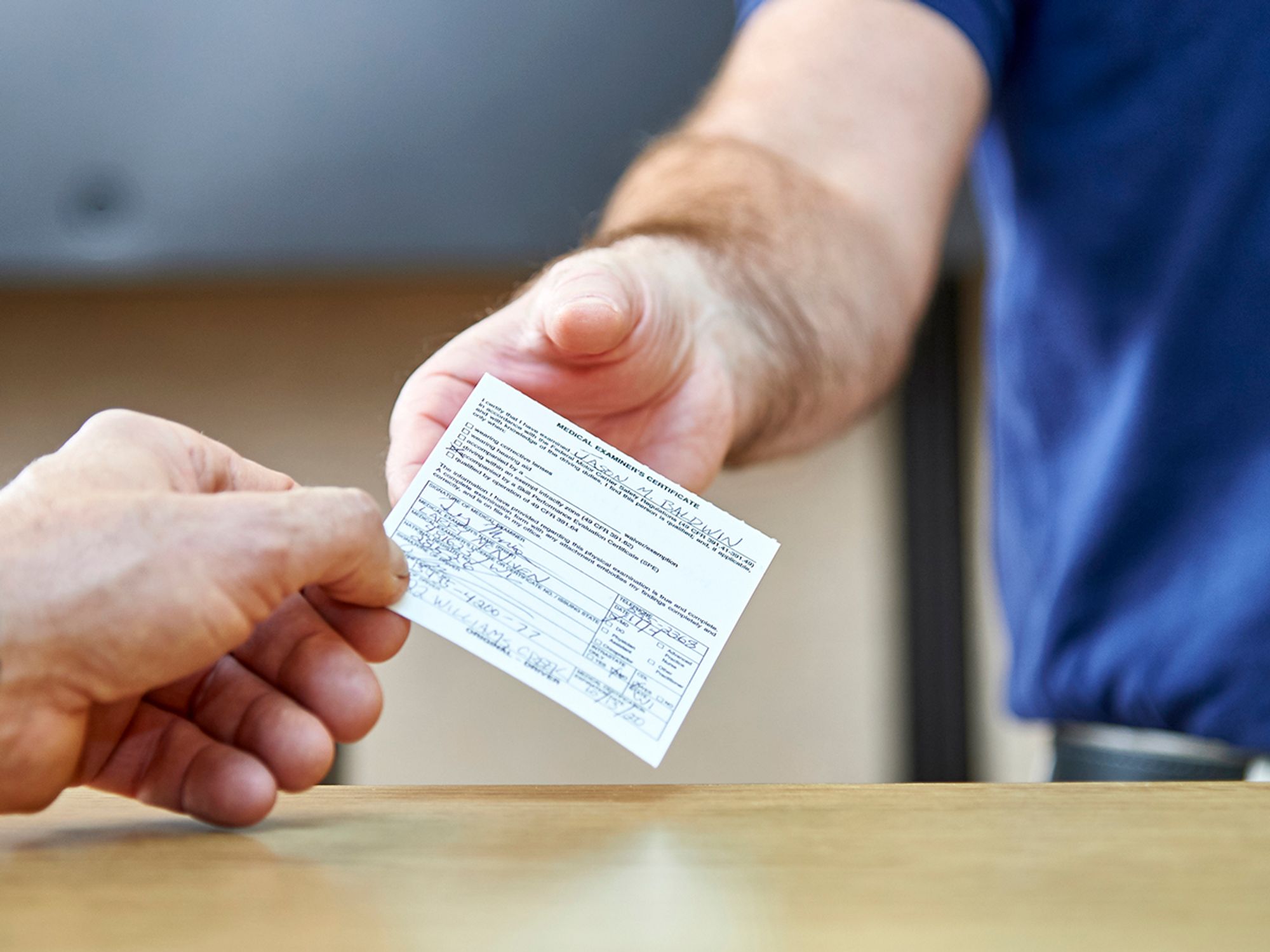 Definitions for terms associated with physical exams for drivers can aid in understanding of the process.
Carrier: Also known as a "motor carrier," this is a company that uses commercial vehicles in the course of conducting business. 
Commercial driver's license (CDL): A special classified license required for a driver who operates a vehicle that weighs (rated or actual) 26,001 pounds or more, a combination of vehicles weighing or rated at 26,001 pounds or more pulling a trailer with a rated or actual weight of 10,001 pounds or more, a vehicle required to be placarded for hazardous materials, or a passenger vehicle designed to seat 16 or more.
Medical card: A certificate issued to the driver by the examiner after the driver passes a U.S. Department of Transportation (DOT) physical exam (also known as a Medical Examiner's Certificate, or MEC). 
J. J. Keller is the trusted source for DOT / Transportation, OSHA / Workplace Safety, Human Resources, Construction Safety and Hazmat / Hazardous Materials regulation compliance products and services. J. J. Keller helps you increase safety awareness, reduce risk, follow best practices, improve safety training, and stay current with changing regulations.