Start Customizing Your Profile for Free!
Update to Professional Trial!
YOU'RE ALL SET!
Enjoy your limited-time access to the Compliance Network Professional Trial!
A confirmation welcome email has been sent to your email address from ComplianceNetwork@t.jjkellercompliancenetwork.com. Please check your spam/junk folder if you can't find it in your inbox.
YOU'RE ALL SET!
Thank you for your interest in
Environmental
Hazmat
related content.
WHOOPS!
You've reached your limit of free access, if you'd like more info, please contact us at 800-327-6868.

Keep up to date on the latest developments affecting OSHA, DOT, EPA, and DOL regulatory compliance.
Regulations change quickly. Compliance Network ensures you never miss a relevant update with a personalized feed of featured news and analysis, industry highlights, and more.
FEATURED NEWS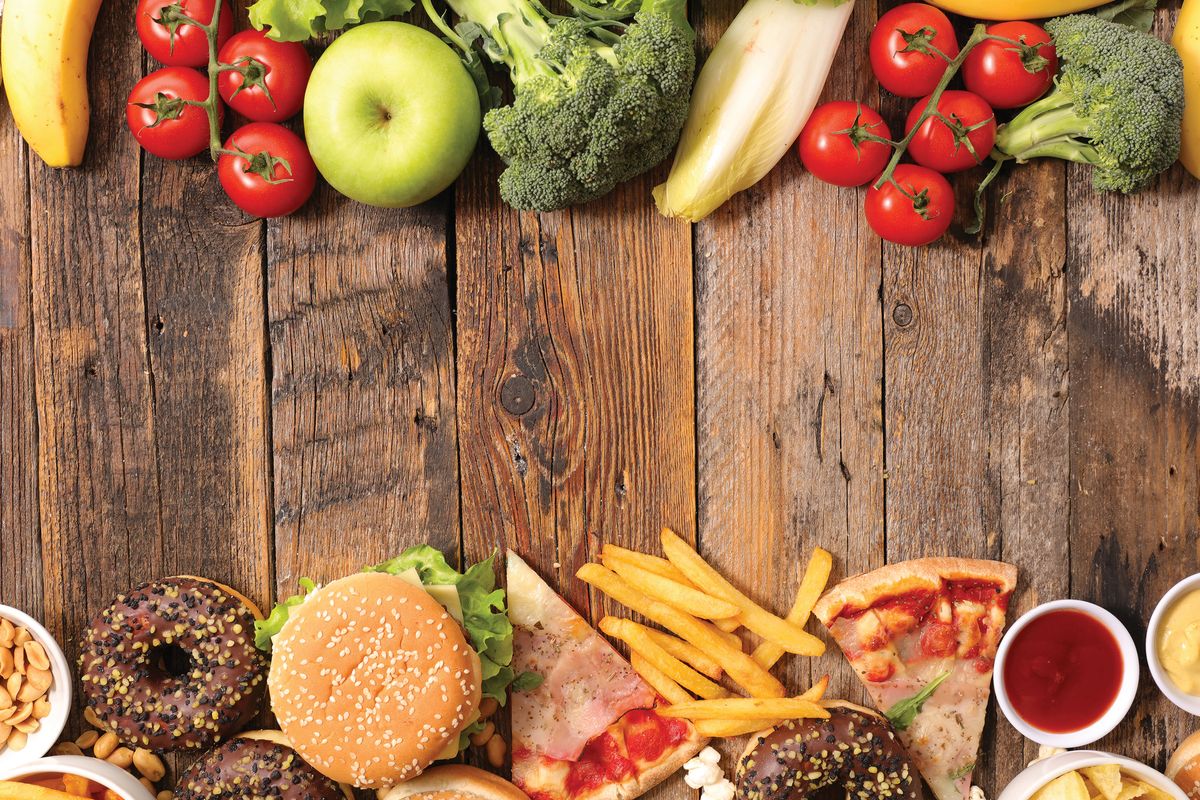 There are steps a business can take to help employees reduce their risk for high blood pressure and keep it under control.
They include support for treatment and medical intervention, as well as workplace policies. To help your workers avoid the negative impact of high blood pressure:
Remove financial barriers for medication. Offer a health plan that reduces or eliminates out-of-pocket costs for medications that help control high blood pressure. Also, select a plan that covers medication that's available in a format that encourages people to take it as directed, such as once a day.
Make monitoring easy. Provide home blood pressure monitors and training to employees with high blood pressure. Give them access to support from health care professionals when they have questions or concerns about the readings.
Encourage physical activity. Make workplace stairways attractive, create walking trails, and display signage encouraging activity. Provide an onsite exercise facility and group activity programs or offer a discount at offsite ones. In addition, provide access to virtual fitness classes for remote employees.
Support good eating habits. Offer healthy food and drink options in the cafeteria and vending machines. Promote healthy choices and offer a price incentive. Provide virtual programs that offer nutritional education.
Have a no smoking or vaping policy. Going smokefree allows workers to avoid the negative impact of secondhand smoke. It also supports those who are giving up smoking and vaping, and provides those who smoke with an incentive to quit. For those looking to quit, provide access to free resources and support that helps them give up the habit.
Implement a flexible work policy. Giving workers some control over their work schedule gives them more opportunities for physical activity. It can also ease stress, which can contribute to high blood pressure. In addition, a flexible schedule makes it convenient for employees to schedule medical appointments or blood pressure check-ups during the day.
Support good health in your community. Take part in community initiatives that promote a healthy lifestyle. Promote safe biking and walking trails as well as programs that make fresh fruits and vegetables affordable and accessible.
Key to remember: Heart disease and stroke are responsible for medical expenses, lost work days, and reduced productivity. Using workplace policies to support heart health is good for employees and a company's bottom line.
Search all news
RegSense provides updated news throughout the day. Stop back frequently so you don't miss out on the latest happenings! This text needs updating.
RECENT INDUSTRY HIGHLIGHTS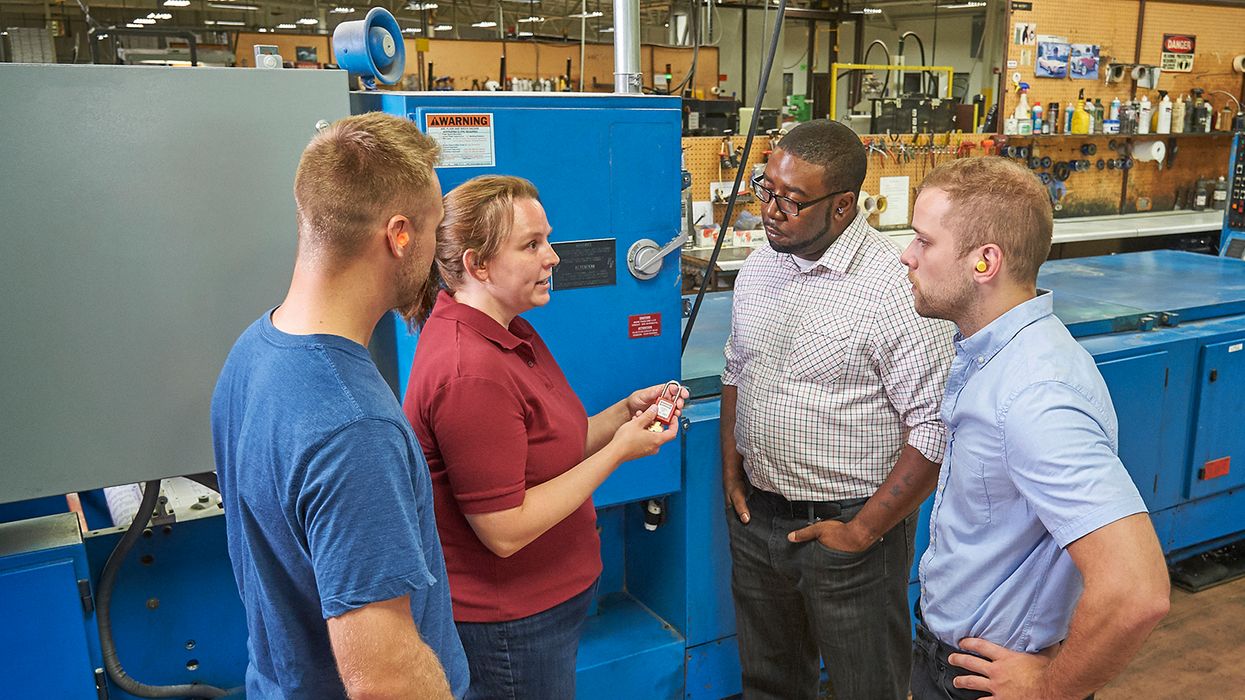 2023-02-06T06:00:00Z
Temporary workers can bring great value and help to an organization and help drive a productive workforce. It's imperative they receive appropriate and effective training before starting work. Many fatal incidents have occurred when temp workers weren't provided the training necessary to do their job safely, and many of these fatalities occurred on their first day on the job.
Staffing agency or host employer?
There's no OSHA regulation devoted to temporary workers and their training. However, OSHA says host employers must treat temporary workers like any other workers and provide training that's identical to or equivalent to that given to permanent employees performing the same or similar work. Temp workers must have a basic ability to identify hazardous situations; know how to report hazards, injuries, and illnesses; and understand their rights if confronted with a hazardous situation at a worksite.
Generally speaking, the staffing agency is responsible for providing generic safety and health training and the host employer – who supervises the day-to-day tasks of the temp worker - is responsible for site-specific training. As an example, if a temp worker is assigned to work with hazardous chemicals, the staffing agency may provide training related to safety data sheets (SDSs), GHS-style labels, and an overview of the hazard communication standard, while the host employer would train on such things as the hazards of the chemicals used in the workplace, how to protect against those hazards (i.e., what personal protective equipment to use), and where SDSs are located.
Regardless of who provides the training, it must be conducted in a manner and language that the temp worker understands.
Defining roles and responsibilities
To ensure there's a clear understanding of each employer's roles and responsibilities, OSHA recommends that the staffing agency and the host employer set out their respective responsibilities for compliance with applicable OSHA standards in their contract before the temporary work begins. Each employer should consider the hazards it's in a position to prevent and correct, and in a position to comply with OSHA standards. This will help them better collaborate on responsibilities.
To this end – and to help prevent work-related injuries and illness among temp workers - OSHA implemented a series of Temporary Worker Initiative (TWI) bulletins on specific topics:
Injury and Illness Recordkeeping Requirements
Personal Protective Equipment
Whistleblower Protection Rights
Safety and Health Training
Hazard Communication
Bloodborne Pathogens
Powered Industrial Truck Training
Respiratory Protection
Noise Exposure and Hearing Conservation
The Control of Hazardous Energy (Lockout/Tagout)
Safety and Health in Shipyard Equipment
Exposure to Outdoor and Indoor Heat-Related Hazards
The bulletins provide guidance and best practices around what the staffing agency and the host employer can do to provide safety and health training to temporary workers.
Key to Remember
Staffing agencies and host employers have a shared responsibility in training temporary workers. Training must be conducted prior to temp workers beginning their assignment and must be identical or equivalent to that given to permanent employees performing the same or similar tasks.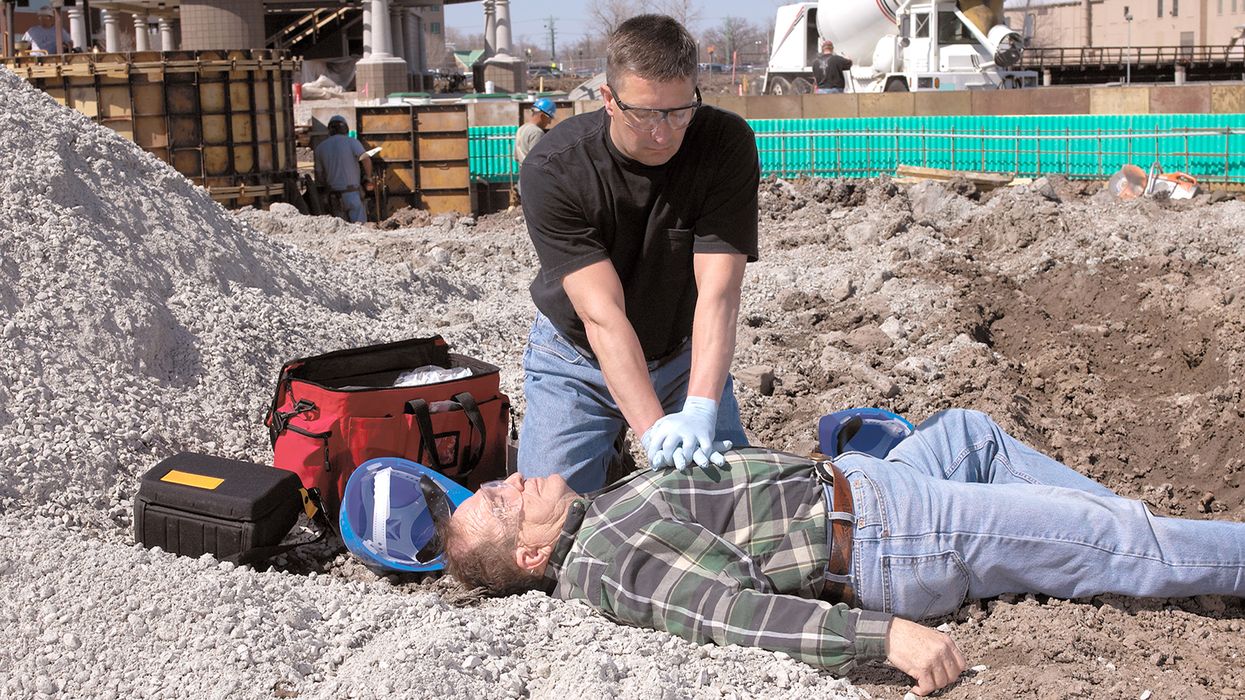 2023-02-06T06:00:00Z
Repeated studies find that employers fail to report about half of hospitalizations from serious injuries and illnesses. According to the National Institute for Occupational Safety and Health (NIOSH), reasons for incomplete reporting include business practices that discourage reporting, poor organization of records, and poor understanding of reporting requirements.
OSHA requires all employers to report any amputation, loss of an eye, or inpatient hospitalization within 24 hours. Employers need not report these events resulting from motor vehicle accidents, unless the incident occurred in a work zone.
Study of Michigan data
Michigan requires hospitals to report work-related hospitalizations. Michigan State University's Division of Occupational and Environmental Medicine analyzed and evaluated three years of reporting data from 2016-2018. They matched the hospitalizations reported by employers to the hospitalized injuries and illnesses reported by the 134 hospitals in Michigan using employees' first and last names, company names, injury dates, and type of injury.
Findings included the following:
Employers reported 1,260 hospitalizations to OSHA, but hospitals reported 2,238 work-related hospitalizations, so employers reported only about half of work-related cases.
Hospitals reported three days as the median length of stay. The total number of days hospitalized was 10,435 with an estimated hospital cost of $24,222,334.
The percentage of hospitalizations reported by employers did not significantly improve over the three years, averaging around 43 percent.
Companies with 250 or more employees were more likely to comply (68.4 percent), and small companies with 10 or fewer employees were significantly less likely to comply (32.9 percent).
Employers in manufacturing (64.7 percent), wholesale trade (57.5 percent), and public administration (66.2 percent) were more likely to report.
Employers least likely to report included:

Agriculture, forestry, fishing and hunting (8.2 percent);
Construction (38.2 percent);
Finance and insurance (21.4 percent);
Real estate and rental and leasing (27.3 percent);
Arts, entertainment, and recreation (10.8 percent);
Accommodation and food services (20.8 percent); and
Other services except public administration (20.3 percent).

Of the 465 inspections conducted in response to a work-related hospitalization, 246 employers (52.9 percent) had not corrected the hazard prior to the inspection even though the inspection happened months after the hospitalization.
The data suggests a lack of awareness of the reporting requirement among employers less familiar with workplace safety and health issues, and/or among employers that do not have a dedicated health and safety specialist.
This study evaluated data from Michigan, but the authors noted that they have no reason to expect employers in other states would be more likely to comply with reporting obligations.
Key to remember: All employers, even those exempt from keeping an OSHA 300 Log, must report a work-related fatality, in-patient hospitalization, amputation, or loss of an eye.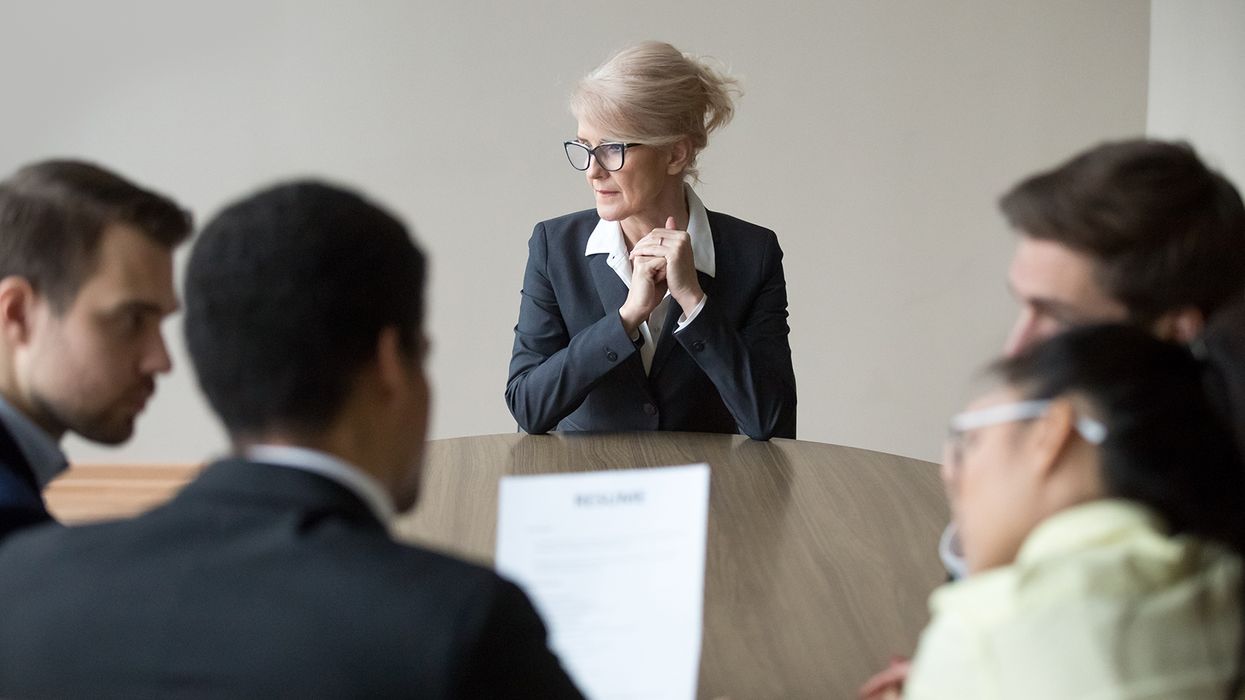 2023-02-06T06:00:00Z
U.S. Department of Justice (DOJ) attorneys filed a lawsuit in federal court on January 26 alleging that the Wisconsin Department of Military Affairs (WDMA) refused to pay a woman applying for a supervisor position as much as male candidates.
The lawsuit alleges that a woman applied for a supervisory position within a WDMA division in 2016 after earning stellar reviews in another state position over the previous five years.
A tale of two offers
The salary range for the supervisor position was listed as $79,040 to $91,250 in the job posting. The WDMA's leader at the time offered the female applicant the job at a $78,000 annual salary, according to the lawsuit. Not only was the salary offer below the range advertised, it was about 11 percent less than the outgoing male supervisor made.
Eventually the offer was raised to $79,049, the lower end of the salary range. That was still about $8,174 less than what the outgoing male supervisor made, according to the lawsuit, and the applicant turned down the job.
The agency tries again
WDMA posted the job again and the woman was still interested but, according to the lawsuit, the leader refused to consider her again even though the job posting said the agency would consider all applicants from the first round.
The job was offered to three different men in succession, promising to pay the first two $87,000. Both turned down the offers. The third man accepted the position for $85,000.
The lawsuit alleges that the WDMA discriminated against the female applicant based on her sex, arguing she was more qualified than the man who got the job. That man held a lower-level position than the woman had held when she applied, according to the lawsuit. The lawsuit also alleges that the male applicant lacked other relevant experience that the female applicant had.
The lawsuit seeks an unspecified amount of back pay and damages to compensate for pain and suffering.
Sex discrimination is unlawful
Title VII of the Civil Rights Act, enforced by the Equal Employment Opportunity Commission (EEOC), protects individuals against employment discrimination based on sex. More specifically, it is unlawful to discriminate against applicants because of their sex in regard to hiring.
Though this case was filed by the DOJ, sex discrimination is a common charge made to EEOC, and has produced considerable litigation for employers.
It may seem obvious that employers should treat members of different sexes equitably when setting pay. One common practice, however, may seem equitable when it really puts employers in danger of discriminating based on sex: Using an individual's salary history to establish pay.
Avoid asking for salary history
Basing a salary offer on a job candidate's salary history puts a company at risk of discrimination. While it is not clear if the offer made to the female applicant in the WDMA case was based on salary history, such a consideration is common.
Employers should be aware that the Office of Personnel Management (OPM) advised federal agencies not to rely on salary history because doing so could perpetuate pay discrimination, particularly pay discrimination based on sex.
Some states have laws making it illegal for employers to obtain salary history information. Even where asking for the information is not prohibited, however, problems can emerge. If an applicant who is hired can later show they are not being paid equitably, the fact that a company based a salary determination on what the individual was previously paid could become a factor in a discrimination lawsuit.
For that reason, when determining pay, employers may want to rely on factors like market salary data and the company's compensation philosophies rather than applicants' salary histories.
Key to remember: Treat applicants equitably when setting pay and avoid asking applicants for salary history. Rather, ask their desired salary range. Offers of compensation should never be affected by an applicant's sex.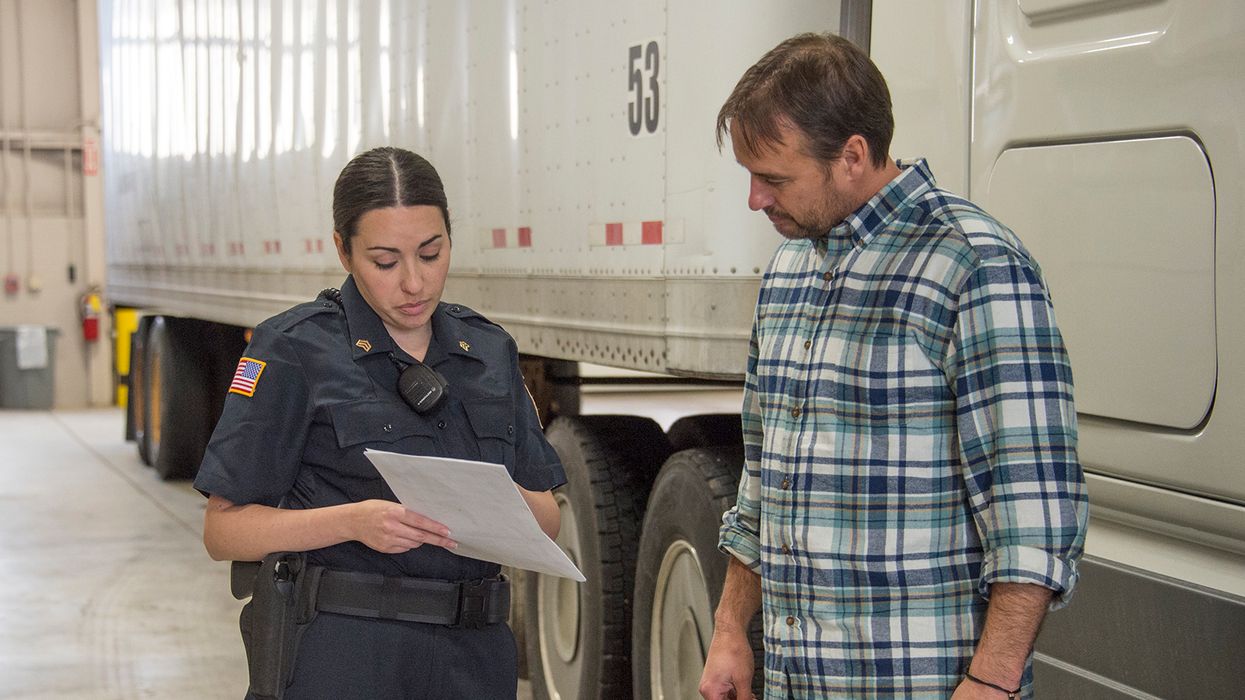 2023-02-06T06:00:00Z
The Commercial Vehicle Safety Alliance (CVSA) has announced changes to the North American Out-of-Service Criteria (OOSC) set to take effect on April 1, 2023. Here is a list of this year's changes:
Drivers found to have used drugs in the previous 24 hours, based on self-admission or an officer's findings, will be placed out of service for 24 hours.
Hours-of-service (HOS) changes for drivers operating in the United States:

A driver will only be placed out of service for false logs if the falsification was an attempt to disguise a violation of an hours limit and:

It took place since the last qualifying break that can be verified in the case of the daily limits, or
Results in the driver being in violation of the 60- or 70-hour limit.

The out-of-service period for false logs will change to the amount of time necessary for the driver to come into compliance, rather than an automatic 10 hours.

Hours-of service changes for drivers operating Canada:

A driver that does not have a log or that does not have the previous 14 days of logs will be placed out of service until they can present legal logs covering the current and previous 14 days.
A driver will be placed out of service for log falsification if the falsification occurred since the last qualifying break that can be verified, and the falsification is disguising an HOS violation.
The out-of-service period for falsification remains 72 hours.
A violation for not presenting supporting documents will be removed from the OOSC.

Logging apps and malfunctioning electronic logging devices (ELDs) that are functioning as an app that cannot print when required will not be an OOS violation, provided the driver can present the logs on the device.
Rust on the friction surface of a disc brake rotor must be across the entire face on either side to be an out-of-service violation.
A cargo securement note being updated to clarify that there does not need to be a tiedown in each 10 feet of cargo – the 10-feet reference is only needed to determine the required number of tiedowns.
Clarification in the OOSC on what suspension components should result in an out-of-service order, even if the axle is not shifting.
Other changes related to roadside inspections
Other changes made by CVSA apply to the procedures for conducting an inspection, operational policies, general information/diagrams provided in the OOCS, and inspection bulletins or the references to them in the OOSC. These changes include:
References to the under 21 driver programs and the related inspection bulletin are being added to the OOSC.
The antilock brake system (ABS) check being conducted earlier in the inspection process (so it is done when the air pressure is at normal operating pressure), and the ABS inspection bulletin being updated.
Checking the gross vehicle weight rating (GVWR) of the vehicle is being added to the procedures (officers were expected to do this, so this only formalizes what most officers already do).
Updated diagrams of the suspension components are being added to the OOSC.
The Canadian license guide in the OOSC is being updated.
Instructions being added to an operational policy instructing officers to avoid using the general §396.3(a)(1) violation code (the correct Part 393 or specific §396.3(a)(1) codes should be used whenever possible).
The following inspection bulletins were developed and references to them added to the OOSC:

Identifying Undeclared Lithium-Ion Battery Shipments,
Passenger Carrying Vehicle Emergency Exit Inspection,
Dust Caps on 400-Series Low Pressure Cargo Tanks, and
Inspecting Placards on Flammable and Combustible Liquids.
A note about CVSA
Membership in CVSA is open to anyone that has an interest in commercial vehicle safety and enforcement. Changes such as these are developed by the membership of CVSA. If you want to be involved in the changes for next year, consider joining!
Key to remember: The changes to the OOSC take effect on April 1, 2023. The other changes and inspection bulletins discussed are already in effect.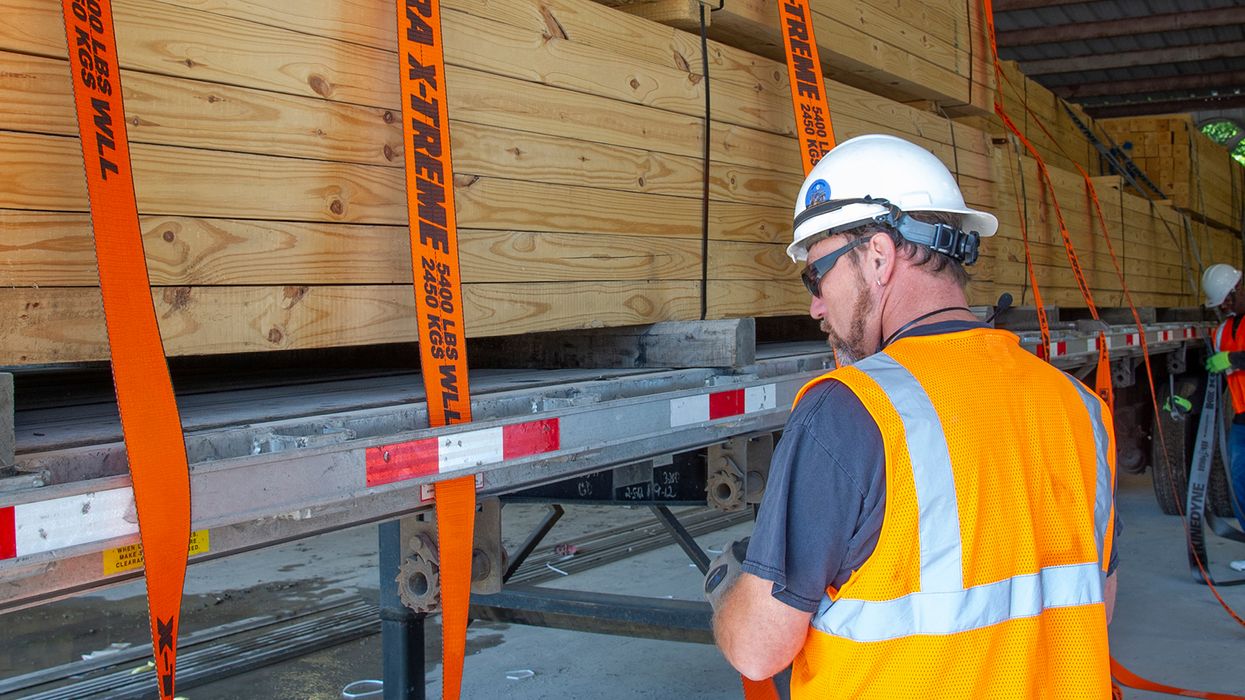 2023-02-06T06:00:00Z
February 7 marks the one-year anniversary of the implementation of the entry-level driver training (ELDT) rule. So, how has it gone? What's next? Let's take a look.
One year ago February 7, 2022, marked the beginning of a new era for driver training. As of that date, ELDT is required for anyone:
Obtaining an initial Class A or Class B CDL;
Upgrading from a Class B to Class A CDL; or
Obtaining an initial passenger, school bus, or hazardous materials endorsement.
Individuals must complete a course of theory and behind-the-wheel training offered by an entity listed on the Training Provider Registry (TPR), which is administered by the Federal Motor Carrier Safety Administration (FMCSA). To be listed on the TPR, an entity must meet specific requirements related to everything from curriculum to facilities.
An individual must successfully complete this training and have proof of completion prior to taking the skills test for the new license or endorsement. In the case of the hazardous materials endorsement, which doesn't require a skills test, proof of completion must be presented prior to taking the knowledge test.
Early challenges
The early challenges revolved around making sure all drivers, motor carriers, and state driver licensing agencies (SDLAs) were on the same page when it came to understanding and applying the requirements.
Many drivers and carriers were unsure who was subject to the new rule. Training providers were unsure of the registration process. Some SDLAs needed to shore up their policies and procedures to match the rulemaking's requirements.
Within a few months, these questions subsided, and the issues became more driver and carrier specific.
Frequently asked questions (FAQs)
After many had a solid grasp the basics of ELDT, questions arose related to specific driver issues, such as removing restrictions from an existing CDL, upgrading a CDL, and adding endorsements to an existing CDL.
Restrictions — Many carriers and drivers posed questions related to the removal of restrictions on an existing CDL. Removal of restrictions, such as no manual transmission, no tractor-trailer CMV, or no air brake equipped CMV, do not require the completion of ELDT if the driver maintains the same class of CDL.
Upgrades — There was quite a bit of confusion related to the upgrade from a Class B CDL to a Class A CDL. A driver who is upgrading needs to complete theory and behind-the-wheel instruction as mandated in Appendix A to Part 380. The only difference — the driver must complete instruction in 22 theory topics as opposed to 30 topics for a new Class A.
Adding endorsements — Many questions were posed about adding an endorsement to an existing CDL. To add a passenger or school bus endorsement, the CDL holder needs to complete the endorsement-specific course of theory and behind-the-wheel instruction prior to taking the endorsement skills test. To add a hazmat endorsement, the CDL holder needs to complete the endorsement-specific course of theory instruction prior to taking the endorsement knowledge test.
Waiver requests
As the year progressed, FMCSA started to receive ELDT-related exemption requests from various entities, including schools/training providers, trade-specific organizations/industries, individuals, and state government.
The requests ranged from wanting a complete exemption from the requirements to requesting a waiver from instructor requirements based on an individual's industry experience.
So far, FMCSA has denied all but two of these exemption requests. In its exemption denials, the agency stated that the requested exemptions would not meet or exceed the level of safety in the existing regulation.
One exception that was granted applies to the issuance of initial CDLs that restricts the driver to operation in specific, remote areas of Alaska. The other exemption was granted to an individual, allowing him to conduct hazardous materials endorsement theory instruction without meeting the ELDT instructor requirements. This individual has decades of experience as a certified hazardous materials and tank inspector and instructor.
It is expected that exemption requests will continue in 2023.
Looking into the future
So, what's in store for ELDT's second year?
Currently, there are over 25,000 training providers listed on the TPR. Over 4,600 of those training providers offer ELDT to the public. The list of training providers registered on the TPR is expected to continue growing.
With so many providers self-certifying that they meet the requirements to be listed on the TPR, there are calls for FMCSA to begin auditing training providers for compliance.
It is expected that FMCSA will take steps toward an auditing process at some point this year.
Key to remember: On ELDT's one-year anniversary, we look back on the challenges of the past year and forward to the continued education of safe, entry-level drivers.
Search all news

J. J. Keller is the trusted source for DOT / Transportation, OSHA / Workplace Safety, Human Resources, Construction Safety and Hazmat / Hazardous Materials regulation compliance products and services. J. J. Keller helps you increase safety awareness, reduce risk, follow best practices, improve safety training, and stay current with changing regulations.