{{ user.profile_site.specific_data.membership_type }}
{{ user.profile_site.specific_data.A1 }}
['Driver qualifications']
['Annual MVR review', 'Drivers qualification (DQ file)']

Start Experiencing Compliance Network for Free!
Update to Professional Trial!
YOU'RE ALL SET!
Enjoy your limited-time access to the Compliance Network Professional Trial!
A confirmation welcome email has been sent to your email address from ComplianceNetwork@t.jjkellercompliancenetwork.com. Please check your spam/junk folder if you can't find it in your inbox.
YOU'RE ALL SET!
Thank you for your interest in
Environmental
Hazmat
related content.
WHOOPS!
You've reached your limit of free access, if you'd like more info, please contact us at 800-327-6868.
Copyright 2023 J. J. Keller & Associate, Inc. For re-use options please contact copyright@jjkeller.com or call 800-558-5011.
Review of the annual motor vehicle record (MVR)
['Driver qualifications']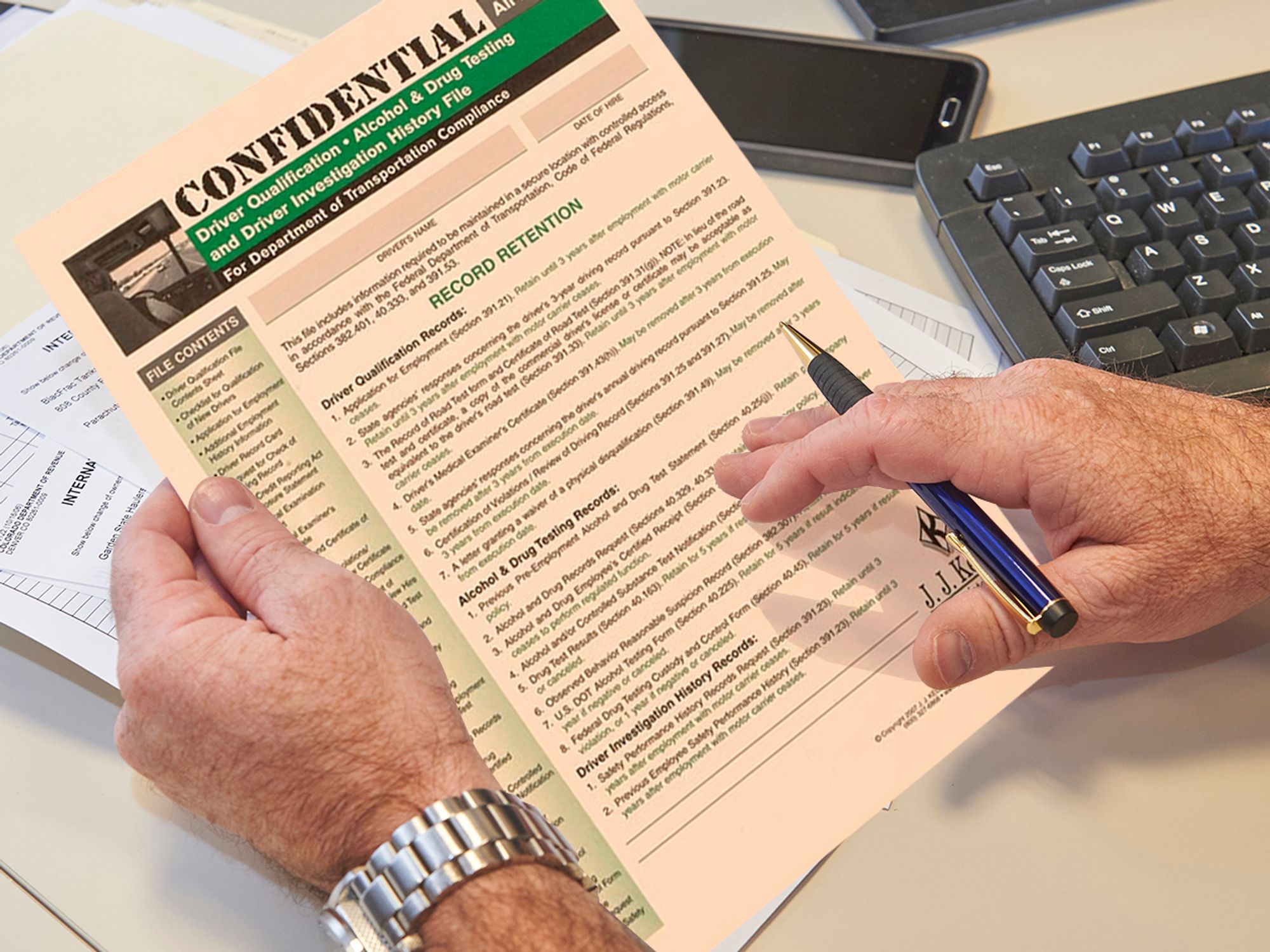 Carriers must pay close attention when reviewing MVRs.
Some carriers establish a "points" system when evaluating driving records.
In reviewing driving records, carriers must pay particular attention to:
Indications of noncompliance with the Federal Motor Carrier Safety Regulations (FMCSRs) or Hazardous Materials Regulations;
Any accidents;
Any indications of motor vehicle laws and regulations violations, especially those indicating a disregard for public safety or a disqualification under the provisions of 391.15, or in the tables found in 383.51 covering CDL-vehicle drivers, such as:

Speeding,
Texting,
Operating a vehicle while under the influence of alcohol or drugs,
Leaving the scene of an accident involving personal injury or death, and

For commercial driver's license (CDL) and commercial learner's permit (CLP) drivers, information concerning their:

Medical certification status; and
Type of operation that they self-certified they will perform, such as:

Interstate or intrastate, and
Excepted or non-excepted.
A written record which contains the reviewer's signature, comments, and the date must be placed in the driver's qualification file.
Some carriers establish a "points" system to use when evaluating a driving record, assigning points to violations based on company standards and taking disciplinary action when a certain number of points are reached.
J. J. Keller is the trusted source for DOT / Transportation, OSHA / Workplace Safety, Human Resources, Construction Safety and Hazmat / Hazardous Materials regulation compliance products and services. J. J. Keller helps you increase safety awareness, reduce risk, follow best practices, improve safety training, and stay current with changing regulations.