{{ user.profile_site.specific_data.membership_type }}
{{ user.profile_site.specific_data.A1 }}
['Hours of Service']
['Hours of Service']

Start Experiencing Compliance Network for Free!
Update to Professional Trial!
YOU'RE ALL SET!
Enjoy your limited-time access to the Compliance Network Professional Trial!
A confirmation welcome email has been sent to your email address from ComplianceNetwork@t.jjkellercompliancenetwork.com. Please check your spam/junk folder if you can't find it in your inbox.
YOU'RE ALL SET!
Thank you for your interest in
Environmental
Hazmat
related content.
WHOOPS!
You've reached your limit of free access, if you'd like more info, please contact us at 800-327-6868.
Copyright 2023 J. J. Keller & Associate, Inc. For re-use options please contact copyright@jjkeller.com or call 800-558-5011.
Personal conveyance: other considerations
['Hours of Service']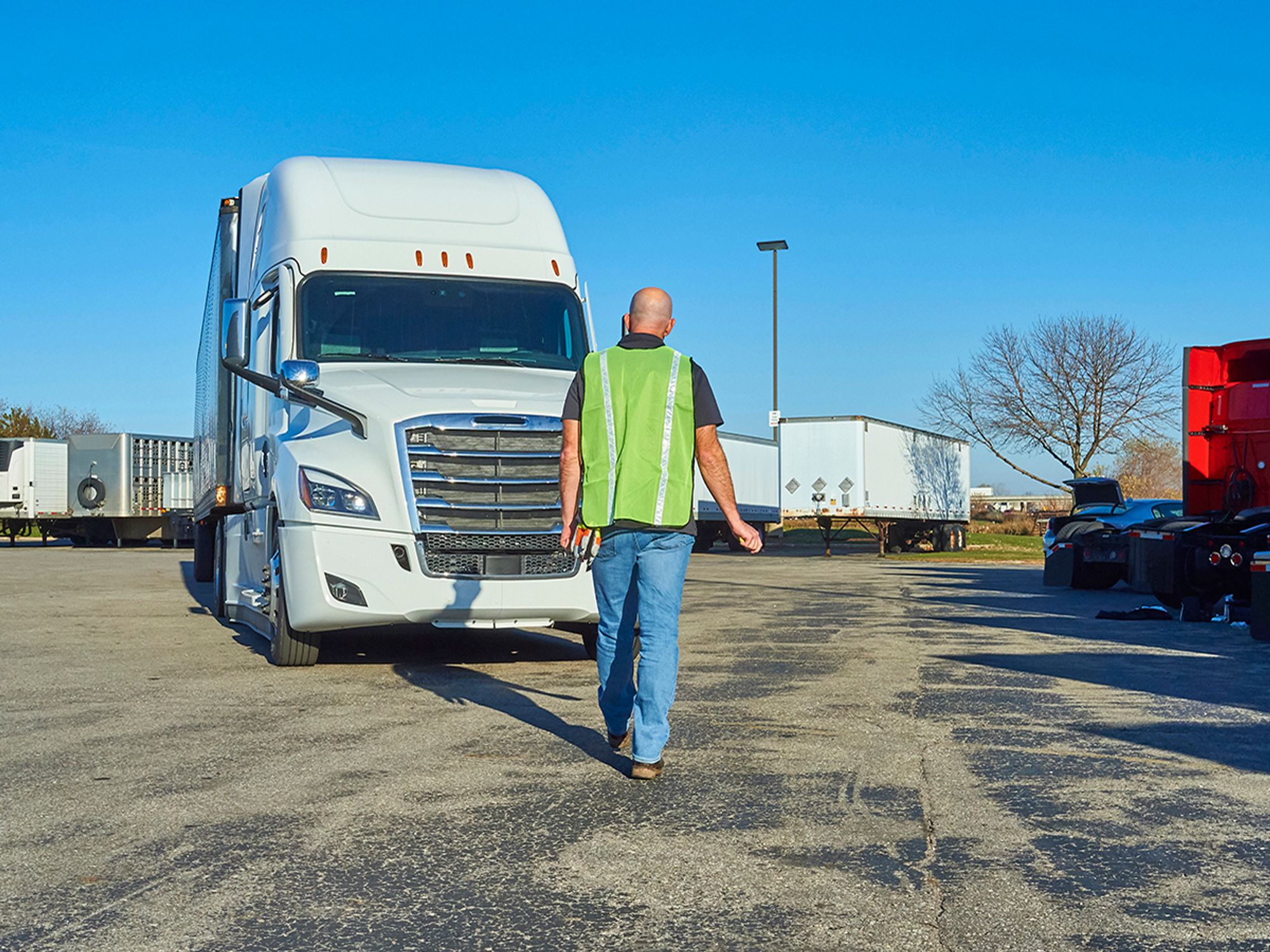 How the rules governing PC interact with other CMV requirements should be carefully considered by drivers and carriers.
The use of personal conveyance (PC) can affect, or be affected by, other aspects of operating a commercial motor vehicle (CMV). Motor carriers and drivers should be aware of the following:
The 10-hour break or 34-hour restart? Time spent using personal conveyance while off duty will count as part of a driver's 10- or 34-consecutive-hour break, but the driver must obtain "restorative" rest.
Moving for maintenance? Any movement that involves the maintenance or conditioning of the vehicle must be recorded as on-duty driving time, even if it's during a 34-hour restart.
Nearby, reasonable, and safe? Enforcement won't likely question what a driver considers reasonable and safe. However, driving off duty past two or three truck stops before parking may be questioned.
Authorization and liability? The Federal Motor Carrier Safety Administration does not require a written policy or authorization by the carrier, but it is advisable to have a PC policy. Carriers should also discuss liability coverage with their insurer.
The ELD mandate and "personal use"? A motor carrier using electronic logging devices (ELDs) has the option to allow its drivers to use a built-in "personal use" status. When prompted by the ELD, each instance of personal use must be annotated.
Using PC in Canada? The limit for personal use is 75 kilometers per day in Canada.
J. J. Keller is the trusted source for DOT / Transportation, OSHA / Workplace Safety, Human Resources, Construction Safety and Hazmat / Hazardous Materials regulation compliance products and services. J. J. Keller helps you increase safety awareness, reduce risk, follow best practices, improve safety training, and stay current with changing regulations.