{{ user.profile_site.specific_data.membership_type }}
{{ user.profile_site.specific_data.A1 }}
['Hours of Service']
['Hours of Service']

Start Experiencing Compliance Network for Free!
Update to Professional Trial!
YOU'RE ALL SET!
Enjoy your limited-time access to the Compliance Network Professional Trial!
A confirmation welcome email has been sent to your email address from ComplianceNetwork@t.jjkellercompliancenetwork.com. Please check your spam/junk folder if you can't find it in your inbox.
YOU'RE ALL SET!
Thank you for your interest in
Environmental
Hazmat
related content.
WHOOPS!
You've reached your limit of free access, if you'd like more info, please contact us at 800-327-6868.
Copyright 2023 J. J. Keller & Associate, Inc. For re-use options please contact copyright@jjkeller.com or call 800-558-5011.
Hours of service: Property-carrying vehicles
['Hours of Service']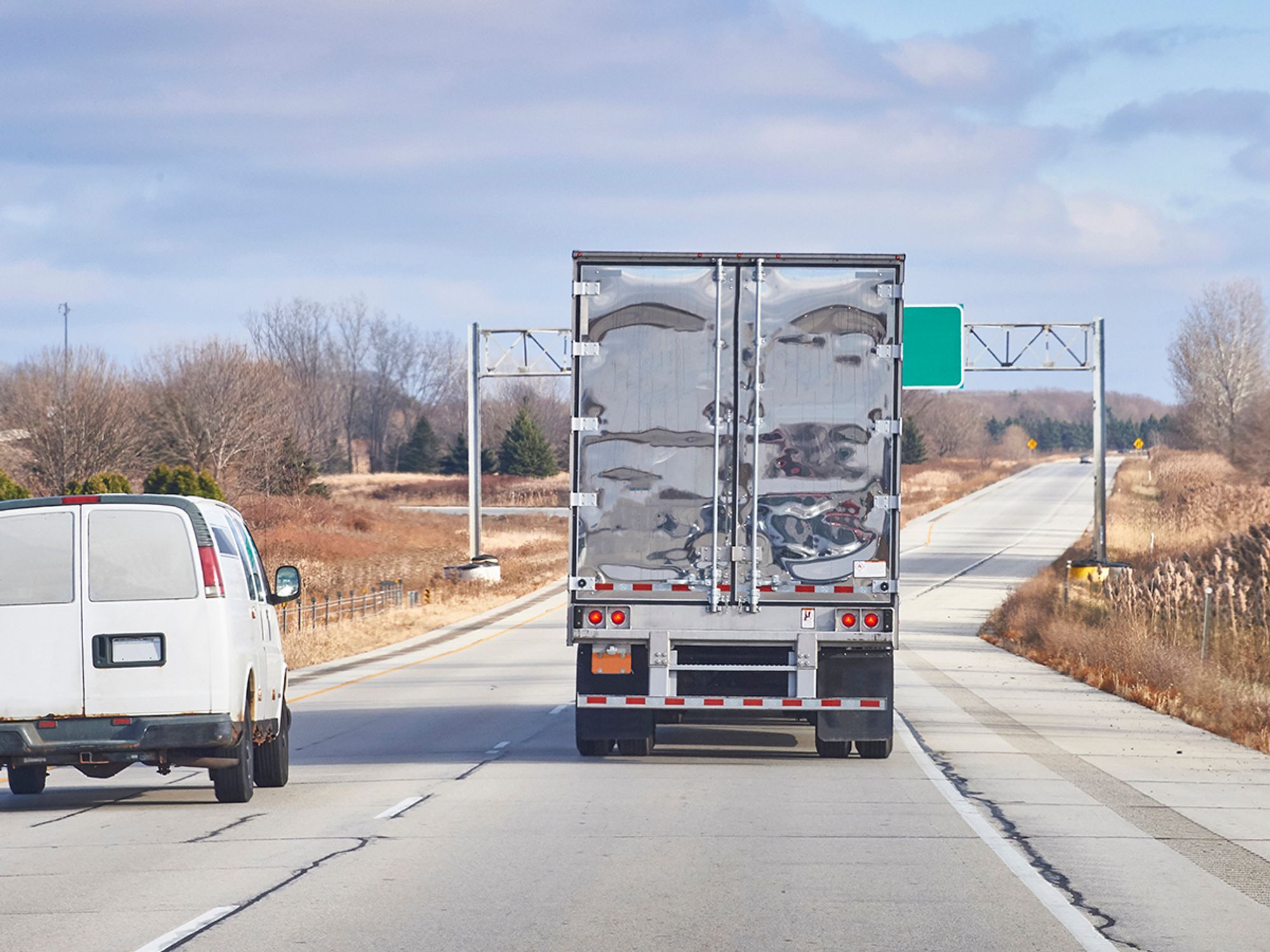 Any person who operates a CMV on a highway in interstate commerce to transport property (or passengers) must comply with the federal HOS regulations.
State HOS regulations may differ from federal HOS regulations, and apply only to persons who are involved in the intrastate operation of CMVs.
The federal hours-of-service (HOS) regulations — as part of the Federal Motor Carrier Safety Regulations (FMCSRs) — apply, in part, to motor carriers and drivers of property-carrying commercial motor vehicles (CMVs) used in interstate commerce. This can include tractor/trailer units, pickup trucks, utility trucks, cargo vans, straight trucks, and other vehicles that were designed to carry property rather than people, even if the vehicles are empty and are not for hire.
Who must comply?
Federal HOS regulations apply to anyone who operates a CMV in interstate commerce, as defined in 390.5.
State HOS regulations also apply to those who operate CMVs, but only those involved in intrastate commerce within the state. States may enforce state HOS rules differently than the federal government, such as on fewer vehicles or with less restrictive limits on driving.
Definitions
Refer to the following federal definitions (note that state definitions may vary):
Commercial motor vehicle: Any self-propelled or towed motor vehicle used on a highway in interstate commerce to transport passengers or property when the vehicle:
Has a gross vehicle weight (GVW), gross vehicle weight rating (GVWR), gross combination weight (GCW), or gross combination weight rating (GCWR) of 10,001 pounds or more; or
Is designed or used to transport 9 or more passengers (including the driver) for compensation, or 16 or more passengers (including the driver) not for compensation; or
Is used to transport hazardous materials of a type and quantity which require placarding.
Driver: Any person who operates a CMV at any time, even if it's not in their job title. The following are all drivers who are regulated by HOS limits when driving CMVs, no matter what type of license they may hold:
Mechanics or other shop personnel who may occasionally test-drive or move CMVs on or across public roadways.
Managers, supervisors, the company owner or president, or other personnel who may get behind the wheel of a CMV and take it onto a public roadway.
Owner-operators, part-time drivers, driver trainees, full-time drivers, or anyone else who drives a CMV.
Gross combination weight rating (GCWR): The greater of:
A value specified by the manufacturer of the power unit, if such value is displayed on the Federal Motor Vehicle Safety Standard (FMVSS) certification label required by the National Highway Traffic Safety Administration; or
The sum of the GVWRs or the GVWs of the power unit and the towed unit(s), or any combination thereof, that produces the highest value. Exception: The GCWR of the power unit will not be used to define a CMV when the power unit is not towing another vehicle.
Gross vehicle weight rating (GVWR): The value specified by the manufacturer as the loaded weight of a single motor vehicle.
Motor carrier: A for-hire motor carrier or a private motor carrier. The term includes a motor carrier's agents, officers, and representatives as well as employees responsible for hiring, supervising, training, assigning, or dispatching of drivers and employees concerned with the installation, inspection, and maintenance of motor vehicle equipment and/or accessories. This definition includes the terms employer, and exempt motor carrier.
Motor vehicle: Any vehicle, machine, tractor, trailer, or semitrailer propelled or drawn by mechanical power and used upon the highways in the transportation of passengers or property, or any combination thereof determined by the Federal Motor Carrier Safety Administration, but does not include any vehicle, locomotive, or car operated exclusively on a rail or rails, or a trolley bus operated by electric power derived from a fixed overhead wire, furnishing local passenger transportation similar to street-railway service.
J. J. Keller is the trusted source for DOT / Transportation, OSHA / Workplace Safety, Human Resources, Construction Safety and Hazmat / Hazardous Materials regulation compliance products and services. J. J. Keller helps you increase safety awareness, reduce risk, follow best practices, improve safety training, and stay current with changing regulations.