Start Customizing Your Profile for Free!
Update to Professional Trial!
YOU'RE ALL SET!
Enjoy your limited-time access to the Compliance Network Professional Trial!
A confirmation welcome email has been sent to your email address from ComplianceNetwork@t.jjkellercompliancenetwork.com. Please check your spam/junk folder if you can't find it in your inbox.
YOU'RE ALL SET!
Thank you for your interest in
Environmental
Hazmat
related content.
WHOOPS!
You've reached your limit of free access, if you'd like more info, please contact us at 800-327-6868.
Hazardous materials registration requirements
['Registration and Permits - Motor Carrier']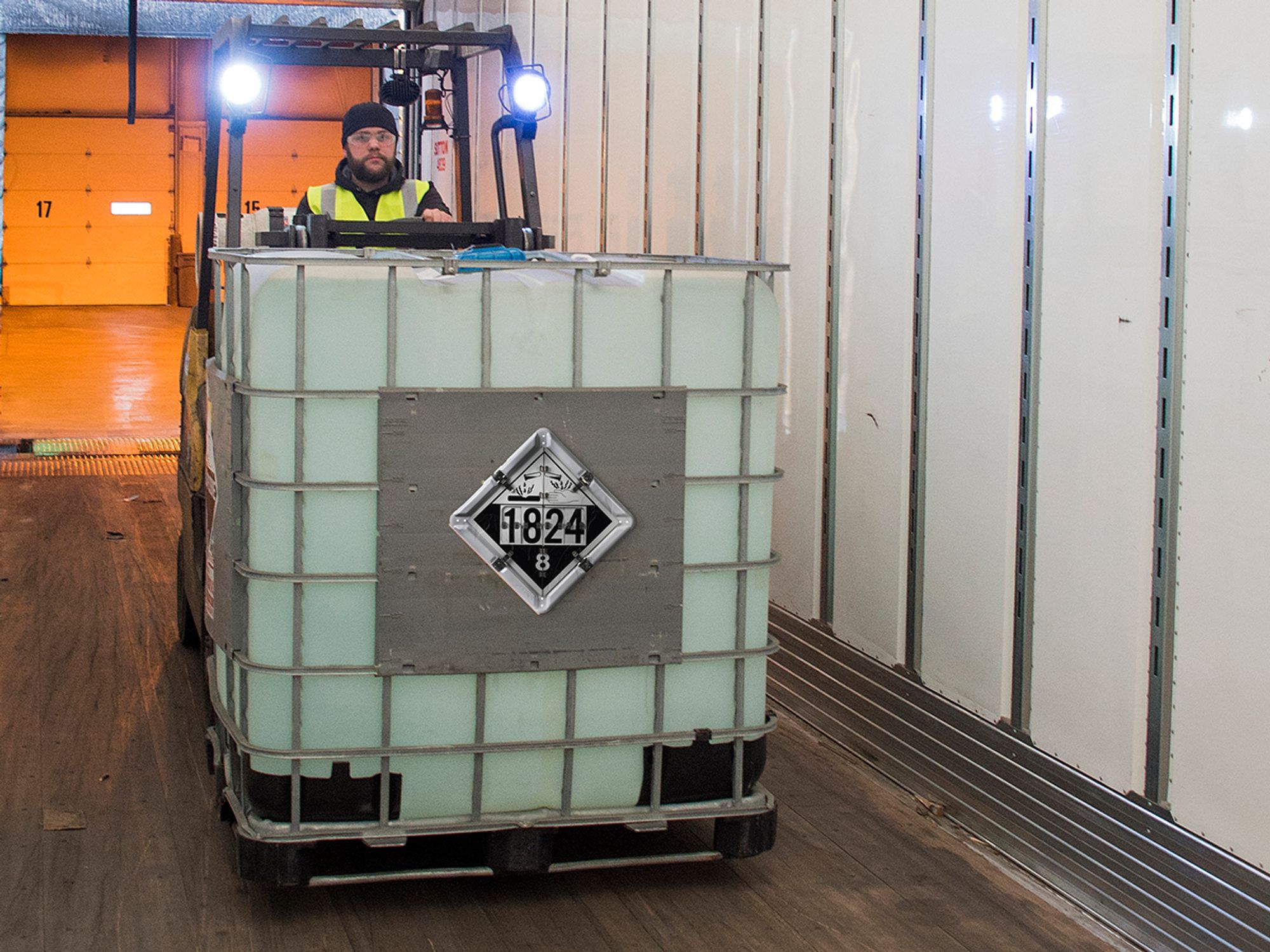 PHMSA requires registration and an annual fee for anyone who offers for transport or transports materials of certain types and quantities.
The registration and fee requirements do not apply to government agencies and their employees, Native American tribes, hazmat employees, and others.
The PHMSA registration requirement and the FMCSA hazardous materials safety permit are two separate requirements.
A national registration program, including an annual fee, is in place for persons people who offer for transport or transport certain hazardous materials. The annual fee funds a nation-wide emergency response training and planning grant program for states, Native American tribes, and local communities.
The Pipeline and Hazardous Materials Safety Administration's (PHMSA) hazardous materials registration and fee requirements apply to any person who offers hazardous materials for transport, or transports hazardous materials in foreign, interstate, or intrastate commerce.
Exceptions from the registration and fee requirements include, but are not limited to:
Agencies of the federal government,
State agencies,
Agencies of a political subdivision of a state,
Native American tribes, and
An employee of any of the above agencies.
PHMSA registration vs. FMCSA hazardous materials safety permit
There's sometimes confusion surrounding the PHMSA registration requirement and the FMCSA hazardous materials safety permit.
One way to differentiate between the two is to remember that the PHMSA registration applies to a larger and wider group of hazmat transporters and shippers. Transporting or shipping placarded hazmat can make a hazmat transporter or shipper subject to the PHMSA registration.
The FMCSA hazmat safety permit applies to a smaller number of motor carriers involved in transporting hazmat that is more hazardous in nature, including explosives, radioactives, poisonous by inhalation materials, and methane or natural gas.
J. J. Keller is the trusted source for DOT / Transportation, OSHA / Workplace Safety, Human Resources, Construction Safety and Hazmat / Hazardous Materials regulation compliance products and services. J. J. Keller helps you increase safety awareness, reduce risk, follow best practices, improve safety training, and stay current with changing regulations.