{{ user.profile_site.specific_data.membership_type }}
{{ user.profile_site.specific_data.A1 }}
['Drug and Alcohol Testing']
['Drug and Alcohol Testing']

Start Experiencing Compliance Network for Free!
Update to Professional Trial!
YOU'RE ALL SET!
Enjoy your limited-time access to the Compliance Network Professional Trial!
A confirmation welcome email has been sent to your email address from ComplianceNetwork@t.jjkellercompliancenetwork.com. Please check your spam/junk folder if you can't find it in your inbox.
YOU'RE ALL SET!
Thank you for your interest in
Environmental
Hazmat
related content.
WHOOPS!
You've reached your limit of free access, if you'd like more info, please contact us at 800-327-6868.
Copyright 2023 J. J. Keller & Associate, Inc. For re-use options please contact copyright@jjkeller.com or call 800-558-5011.
Drug and alcohol testing overview
['Drug and Alcohol Testing']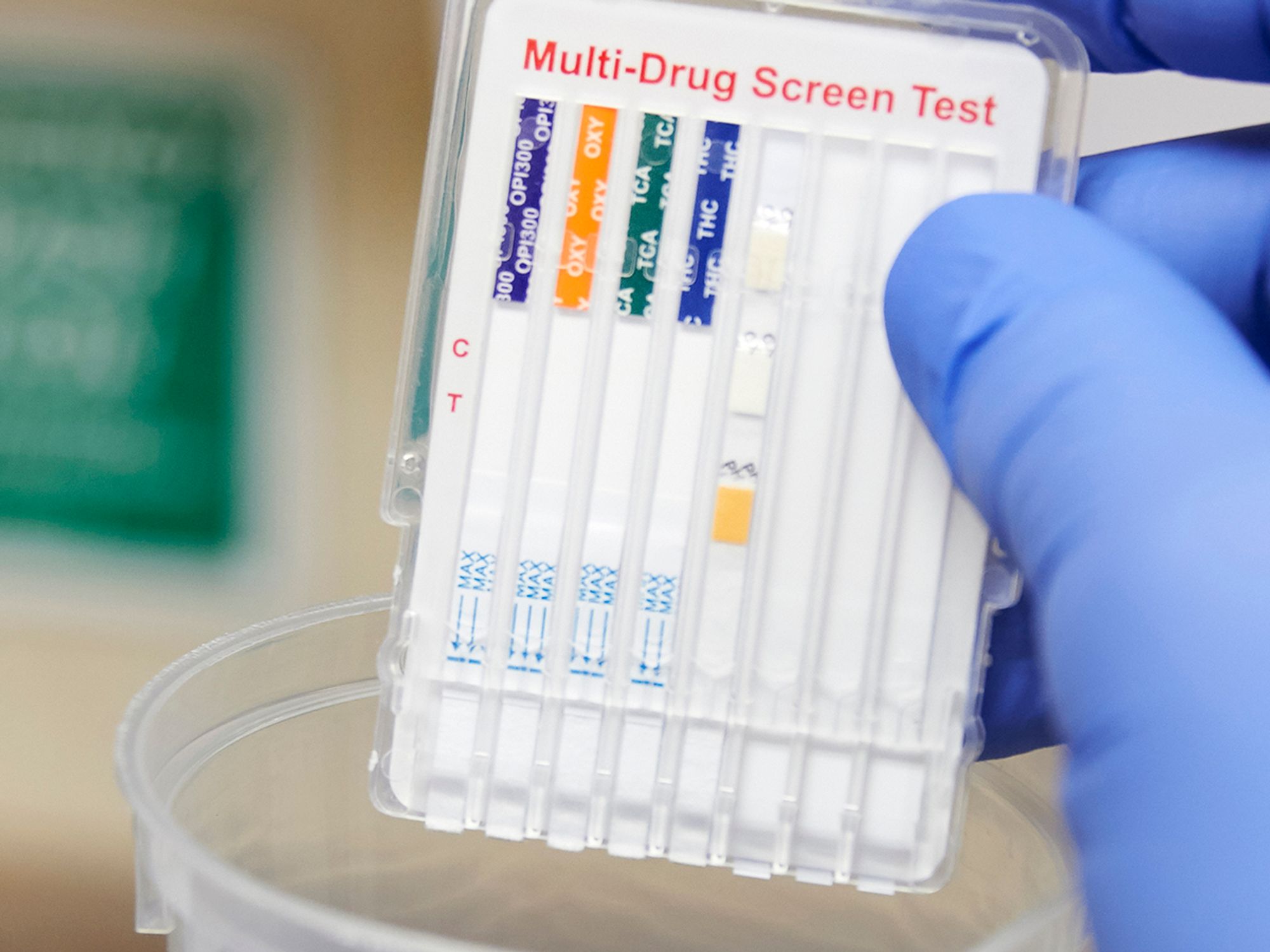 Drug and alcohol tests are conducted to prevent workplace issues due to substance abuse and to detect the root cause of workplace accidents.
Federal and state laws affect the way an employer conducts drug and alcohol tests. Managing a drug and alcohol program requires knowing which of many regulations may apply to a business and a given situation. An employer testing drivers covered by federal Department of Transportation (DOT) drug testing requirements must follow the federal law when testing those employees. When employees are not covered by a specific federal drug testing statute, other state and federal laws impact workplace drug and alcohol testing.
Some circumstances involve laws and regulations overseen by multiple agencies at the state and federal level. Because many drug and alcohol testing program managers oversee many areas in a business, with the company's substance abuse policy and employee testing being just a portion of their responsibilities, it helps to understand where concerns may arise.
To ensure the company is addressing drug and alcohol program correctly, be ready to venture into unfamiliar territory:
A safety manager may not be familiar with the many employment laws that apply to a drug or alcohol testing situation.
An employer may need to consider Occupational Safety and Health Administration (OSHA) regulations, the Americans with Disabilities Act (ADA), and the Drug-Free Workplace Act of 1988 when creating a policy or conducting drug testing.
An individual working in the human resources department at a motor carrier may not know all the ins and outs of U.S. Department of Transportation (DOT) testing regulations or understand which state and federal laws apply to hiring standards, retention policies, or discipline.
When it comes to workplace drug and alcohol testing, be ready to take these laws into consideration:
Federal anti-discrimination laws, which require testing to be conducted in a fair and non-discriminatory manner,
The federal Occupational Safety and Health Act, which affects post-accident testing
The federal Americans with Disabilities Act, which impacts testing accommodation, accommodations for those in recovery, privacy of test results, and the timing of tests for alcohol
The federal Drug-Free Workplace Act of 1988, which contains requirements for federal contractors
State laws that regulate how drug tests are conducted
State laws limiting random tests
Voluntary state drug testing laws providing a discount on workers' compensation insurance
State marijuana laws that impact when a drug test may be conducted and the consequences of a positive test for marijuana
Familiarity with these laws helps avoid issues with drug and alcohol tests.
J. J. Keller is the trusted source for DOT / Transportation, OSHA / Workplace Safety, Human Resources, Construction Safety and Hazmat / Hazardous Materials regulation compliance products and services. J. J. Keller helps you increase safety awareness, reduce risk, follow best practices, improve safety training, and stay current with changing regulations.