Start Customizing Your Profile for Free!
Update to Professional Trial!
YOU'RE ALL SET!
Enjoy your limited-time access to the Compliance Network Professional Trial!
A confirmation welcome email has been sent to your email address from ComplianceNetwork@t.jjkellercompliancenetwork.com. Please check your spam/junk folder if you can't find it in your inbox.
YOU'RE ALL SET!
Thank you for your interest in
Environmental
Hazmat
related content.
WHOOPS!
You've reached your limit of free access, if you'd like more info, please contact us at 800-327-6868.

Keep up to date on the latest developments affecting OSHA, DOT, EPA, and DOL regulatory compliance.
Regulations change quickly. Compliance Network ensures you never miss a relevant update with a personalized feed of featured news and analysis, industry highlights, and more.
FEATURED NEWS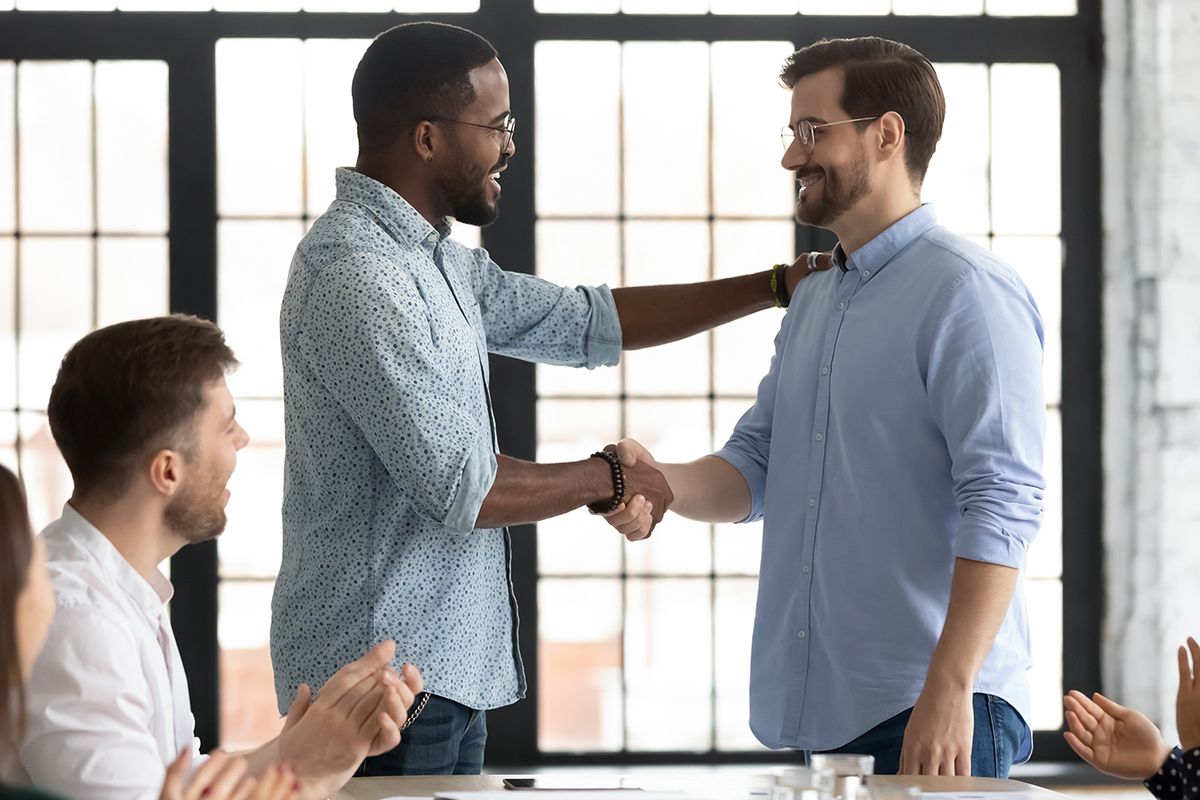 The third Thursday of November is the Great American Smokeout, a day many smokers designate as a starting point for kicking the habit.
When supporting employees who are on this journey, don't forget those who are trying to quit vaping.
Most vaping products contain nicotine, a highly addictive chemical. The amount of nicotine in a single vape pod may equal the amount in an entire pack of cigarettes.
Those giving up the vaping habit need help handling nicotine withdrawal symptoms, just as smokers do.
Is vaping the healthy choice?
Vaping is sometimes promoted as a healthier alternative to cigarettes. While it's true that e-cigarettes contain fewer chemicals than traditional cigarettes, that doesn't necessarily make vaping a healthy choice.
Traditional cigarettes contain more than 7,000 chemicals, at least 250 of them are known to be harmful, and 69 can cause cancer, according to the National Cancer Institute. They harm every organ in the body and the Centers for Disease Control and Prevention (CDC) notes that they kill half of all people who smoke long-term.
While vaping does not expose the user to as many chemicals as traditional cigarettes do, they are not without their dangers. Vape pens can contain cancer-causing chemicals and heavy metals such as nickel, tin, and lead, the CDC notes. That's in addition to the addictive chemical nicotine.
Vaping is especially dangerous for teens, whose brains are still developing. Also, children could be poisoned by swallowing e-cigarette liquid.
Vaping can also be harmful to teeth. The National Institutes of Health notes that it can change the microbes in the mouth in a way that increases the risk for gum disease, just as smoking traditional cigarettes does.
Vaping carries many unknowns
Because vaping has been around for only about 15 years, there are no studies on its long-term effects. There are many unknowns when it comes to its impact on health over time.
For adults who currently smoke, vaping is a healthier choice than traditional cigarettes, although it hasn't been shown that vaping makes it easier to give up tobacco products altogether. The Food and Drug Administration (FDA) has not approved e-cigarettes as effective tools for quitting smoking.
How to provide support for those trying to quit
There's no doubt that stopping the use of all tobacco products is good for the body. To help employees who smoke enjoy the benefits of a smoke-free lifestyle – from a better quality of life to a longer life expectancy – encourage them to:
Take advantage of smoking cessation programs offered by your health plan
Talk to their health care provider for information on quitting
Visit smokefree.gov or use a mobile app, like quitSTART, for support and smoking cessation tips
Tips for quitting vaping and smoking
You can also share these tips that can help employees who are ready to begin the journey to freedom from nicotine addiction:
Choose a quit day. Selecting one that's a week or so away gives you the opportunity to enlist the support of family and friends, determine how you'll handle cravings, and get rid of all vaping and smoking products. Pick a day that's not going to be too stressful and mark it on the calendar.
Write down your reasons for quitting. You might do it to have more control over your life (no more worrying about when or where you can vape or smoke). Other reasons may include saving money, concerns about health effects, or having a positive impact on your family.
Understand your triggers. Think about when and where you're more likely to vape or smoke. Determine how to change your routine to increase your chances of quitting successfully.
Choose how to cope with cravings. The first few days can be the roughest, and may bring irritability, anxiety, headaches, and trouble focusing. Distraction, exercise, taking deep breaths, or drinking a glass of water are all coping options. You can always keep trying new things until you find something that works.
Be forgiving. It's common to backslide. If you vape or smoke again, look at how far you have come. Revisit your plan, look for new strategies if they're needed, and try again.
Key to remember: There are health benefits to giving up smoking and vaping. Support employees who want to enjoy a smoke-free lifestyle.
Search all news
RegSense provides updated news throughout the day. Stop back frequently so you don't miss out on the latest happenings! This text needs updating.
RECENT INDUSTRY HIGHLIGHTS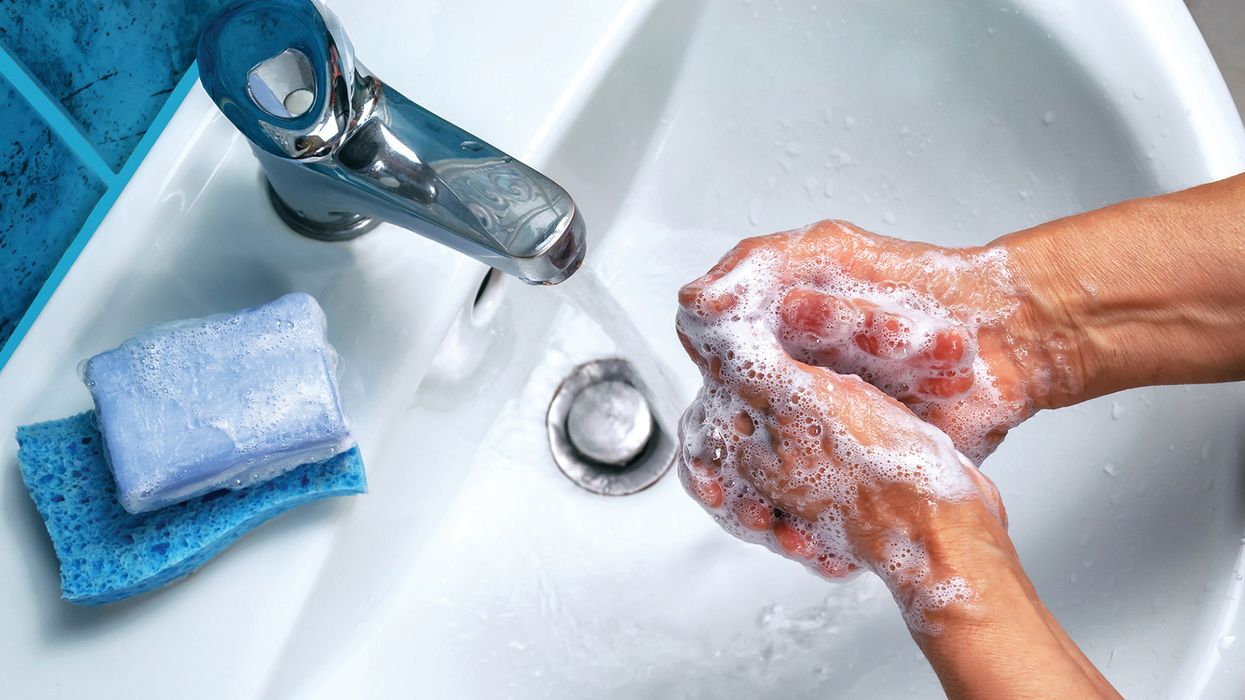 Flu season began picking up steam in early fall, and the Centers for Disease Control and Prevention (CDC) expects it to continue for weeks or months.
That makes it a great time to remind employees to take a simple, yet effective, preventative step: washing their hands properly.
Handwashing sweeps germs away from the body. When hands aren't washed, and people touch their eyes, nose, or mouth, germs enter the body. In addition, germs can be spread to others through handshakes or by touching common surfaces, such as doorknobs or tables.
Cleaning hands the right way
Proper handwashing involves soap, water, and time. To effectively clean your hands:
Wet hands with clean running water
Apply soap and lather hands by rubbing them together
Scrub for at least 20 seconds
Clean the backs of the hands, between fingers, and under fingernails
Rinse hands under clean water
Dry with a clean towel or air dry
Scrubbing is key to proper handwashing
Research from the American Institute of Physics shows that it's important not to rush. It takes about 20 seconds of vigorous scrubbing to dislodge germs.
One way to test the amount of time spent scrubbing is to hum the "Happy Birthday" song twice. The song takes about 20 seconds.
If you're ready to rinse before you're finished humming, that's a warning sign that you're typically not scrubbing long enough. Train yourself to keep scrubbing for the entire 20 seconds, or twice through the song.
Hand sanitizer an option
If soap and water aren't available, clean hands with an alcohol-based hand sanitizer. It should have at least 60 percent alcohol. The gel should be rubbed over hands and fingers until they're dry (this should take about 20 seconds).
When to wash?
During flu season, hands should be washed frequently. The CCDC recommends washing hands:
Before and after work
Before and after work breaks
Before, during, and after preparing food
Before and after eating food
After using the restroom
After blowing your nose, coughing, or sneezing
Spread the word about handwashing
To make sure employees understand how to properly wash their hands, and why they should wash them, communicate with:
Handwashing signs placed in restrooms.
Posters displayed in the cafeteria and break rooms
Articles on your intranet that explain why handwashing is important and the right way to do it
Key to remember: Now that flu season is here, it is especially important to remind employees of the right way to wash their hands. Handwashing helps stop germs from spreading.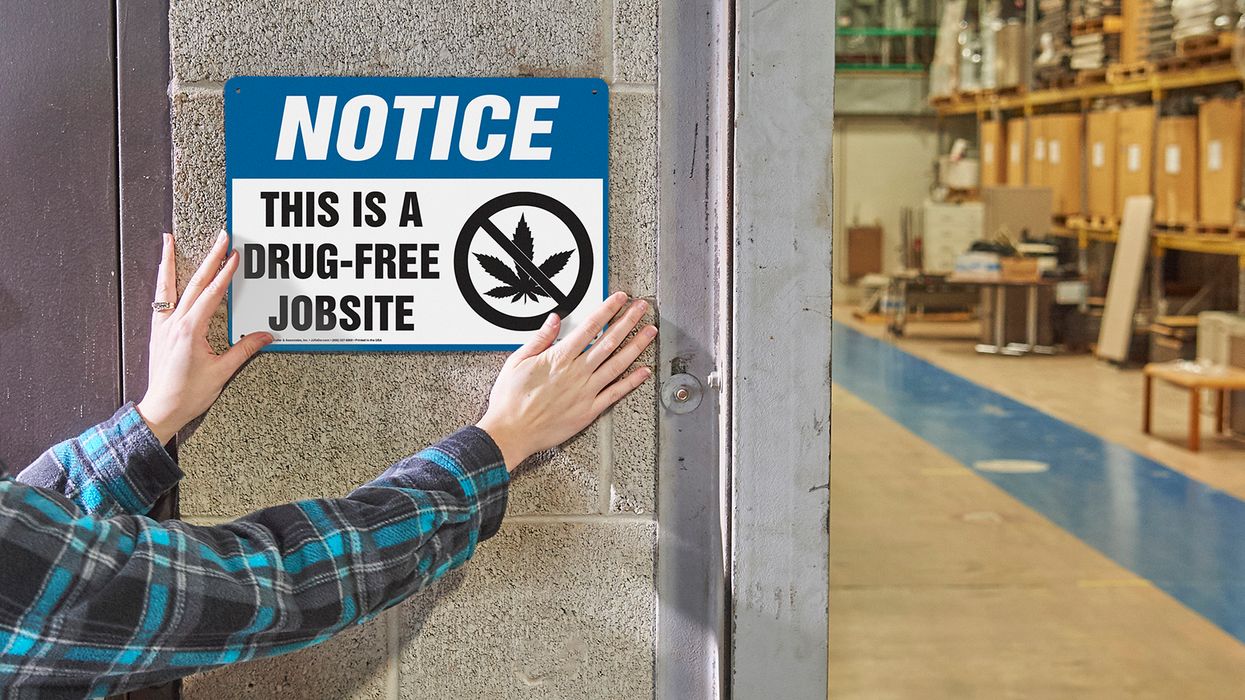 On election day 2022, recreational marijuana ballot initiatives passed in Maryland and Missouri. This brings the number of states with legal recreational marijuana to 21.
Details yet to be decided in Maryland
Maryland's constitutional amendment relating to marijuana takes effect on or after July 1, 2023. Before it takes effect, the state General Assembly needs to pass legislation addressing marijuana use, regulation, distribution, and taxation.
That legislation may also provide clarity on how the state's amendment impacts workplace drug testing. State legislation passed earlier this year decriminalizes possession of small amounts of marijuana until the constitutional amendment takes effect, but does not address use in the workplace.
Until the legislature acts, Maryland employers can continue to follow the current state law that allows drug testing when specific procedures are followed. Employers are allowed to take disciplinary action based on test results when written notice is provided.
Missouri legalizes recreational marijuana, expands rights of medical marijuana users
Under Missouri's constitutional amendment, recreational marijuana will become legal on December 8. The amendment allows employers to prohibit marijuana use in the workplace and take a negative employment action against an employee for working under the influence of marijuana.
The amendment also adds anti-discrimination protections for medical marijuana users. Employers cannot penalize, discipline, or terminate employees, or refuse to hire applicants, because they:
Have a valid medical marijuana card,
Legally use marijuana off the employer's premises during nonworking hours, or
Test positive for marijuana components or metabolites.
The law does contain some exceptions. It does not apply when:
Following the law would cause an employer to lose a monetary or licensing-related benefit under federal law (such as a federal contract or grant),
An employee is in a position in which legal use of a lawful marijuana product affects a person's ability to perform job-related employment responsibilities or the safety of others, or
Medical marijuana use conflicts with a bona fide occupational qualification that is reasonably related to the person's employment.
Employer takeaways on legalized marijuana
Marijuana legalization in Maryland and Missouri adds to the patchwork of state cannabis laws employers must follow. While this brings additional considerations for drug testing, as well as hiring and firing decisions, employers should remember that:
There are things they can do. Employers do not need to allow employees to work unsafely or to use or have marijuana in the workplace. In all states, employers can take a negative action (such as refusing to hire, disciplining, firing) if an employee is impaired by marijuana at work or uses or possesses marijuana at work.
Training is critical. When a state has a medical or recreational marijuana law, supervisors should understand what they can and cannot do when it comes to testing for marijuana. They should also know how to address a medical marijuana user's request for use of marijuana when away from work. In addition, they should know the signs of impairment due to drug use.
Documentation has never been more important. Because a positive drug test for marijuana does not prove impairment, signs of impairment should always be documented. An employer may be able to take a negative action based on these signs alone (such as unsafe work or sleeping on the job), or in conjunction with a positive marijuana test.
In states where marijuana remains illegal, employers may continue to follow federal law and address marijuana use in their workplace drug policy as they see fit. In addition, employees who are covered by federal Department of Transportation (DOT) drug testing rules are prohibited from using marijuana and face consequences for testing positive.
Key to remember: As marijuana legalization becomes more widespread, employers should be familiar with the laws in the states where they have employees. All employers can prohibit marijuana in the workplace but have additional considerations regarding drug testing and employee rights in states where marijuana is legal.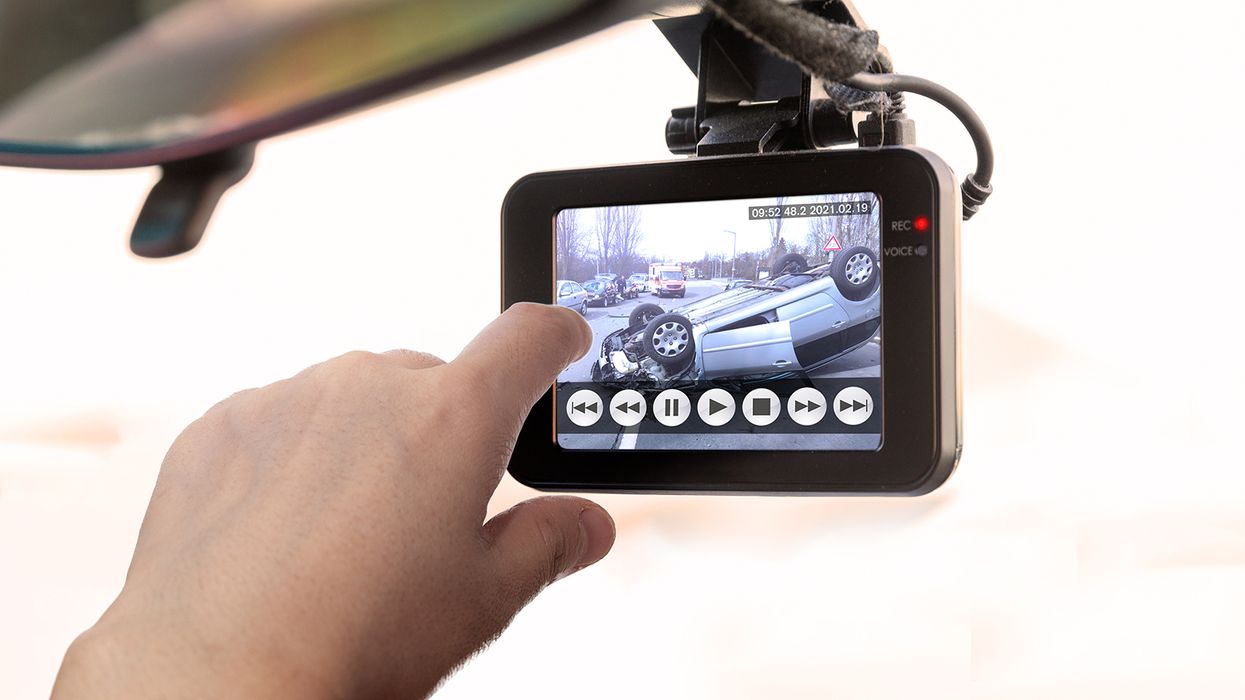 Technology has changed transportation safety management controls. The obligation to protect the data collected and employees' privacy goes along with using technology.
Biometric data such as facial geometry data, fingerprints, digital voiceprints, and iris scans must be stored and protected with prior consent.
Carriers use dash cams to protect them from frivolous lawsuits, coach and commend their drivers, and other reasons. Electronic logging devices are required for many drivers to track hours of service. If the method of sign-on to a dvice or access to a truck yard or terminal building requires biometric data, a driver may have to provide prior written consent, depending on the state. If approval is not received, the carrier may be the target of litigation that has nothing to do with a crash.
State laws – existing and pending
Several states have enacted biometric-specific laws (bolded) or have privacy laws that include biometric information privacy, such as:
Arkansas
California
Colorado
Illinois
Maryland
New York
Oregon
Texas
Virginia
Washington
Illinois took the lead in biometric privacy laws when it enacted the Biometric Information Privacy Act (BIPA) in 2008. This law remains the toughest of its kind in the U.S. BIPA allows the collection of biometric data, but written consent is required to do so. Violating the BIPA has a maximum penalty of $5,000 per occurrence.
Drivers sign on to devices or enter carrier truck yards every day. If biometric data is used without consent, penalties could add up quickly.
Several more states have pending biometric data-related legislation to protect a person's right to privacy.
Steps to protect data
Enacted laws focus on critical measures to protect privacy and data collected, such as:
Inform the person of the purposes and length of term for which biometric information is being collected, stored, or used.
Receive written consent to collect or disclose biometric information.
Implement reasonable security procedures and practices.
Maintain a written policy with a retention schedule and guidelines for permanently destroying biometric identifiers and information.
Key to remember: Carriers eager to use technology that requires biometric information for sign-on must comply with the applicable laws or face penalties.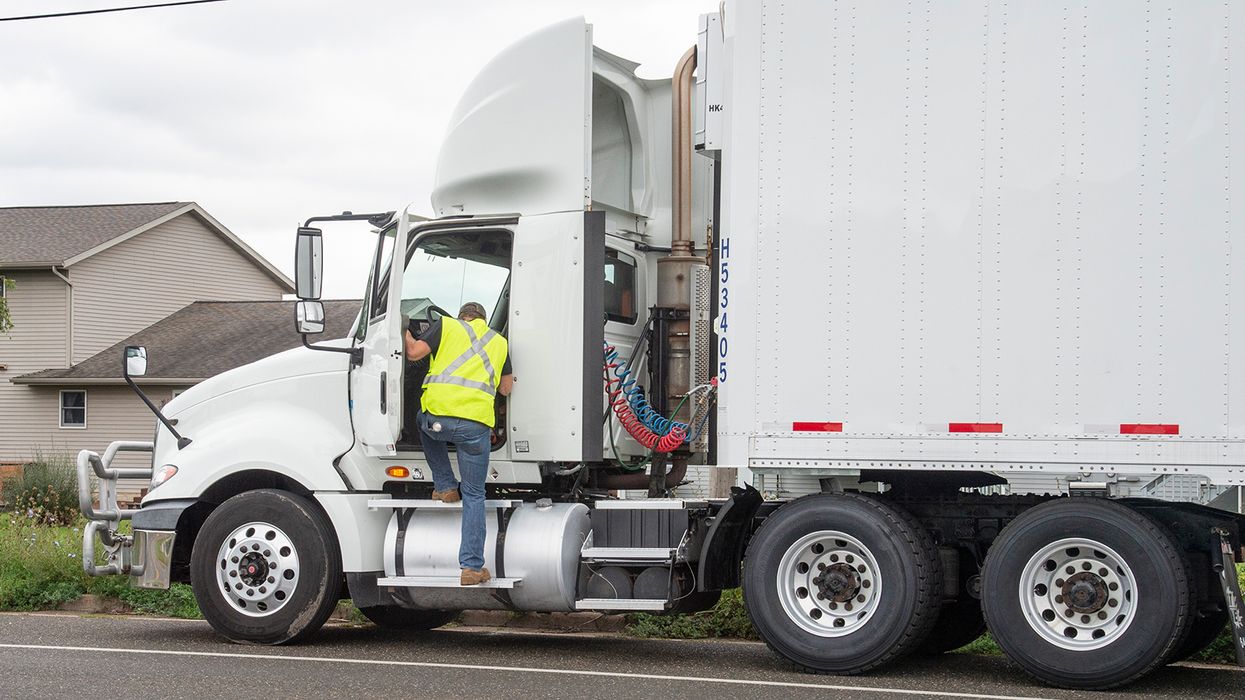 Even experienced drivers are not immune to the hazards of working on top of a truck or trailer.
Take, for instance, two recent episodes in Washington state, both involving experienced truck drivers:
A driver was closing the side-roll tarp on an open-top trailer when it became stuck. He climbed a fixed ladder on the front of his trailer to try to shake the tarp free. Unfortunately, his hand slipped off the tarp and he fell more than eight feet to the ground, fracturing his back, ribs, and tail bone.
A driver and his helper were tarping a tall load on a flatbed trailer using a work platform attached to a forklift. The driver moved off of the work platform and onto the top of the load to fix the tarp while the other worker operated the forklift. As he walked across the load, he tripped and fell more than 12 feet to the ground, suffering multiple fractures in both arms and a dislocated elbow.
No regs to rely on
Federal regulations are of little help when it comes to determining how to protect drivers who need to work on top of a commercial vehicle.
The FMCSA doesn't have regulations addressing fall protection, other than tractor handhold and foothold rules in 49 CFR Part 399.
OSHA's fall-protection rules generally don't apply to drivers working on top of "rolling stock" like a trailer unless it's positioned inside of or next to a building or other structure where you could install fall protection (e.g., a safe working platform, fall arrest system, etc.).
OSHA's "general duty clause" does come into play, but it's vague. You're expected to prevent employees from working on top of vehicles in situations that may lead to injury or death, such as when ice or rain makes the trailer catwalk slippery. In addition, you need to ensure that employees have been trained to minimize risks and perform their work safely.
What are some best practices?
With no regulations to rely on, it's important to follow industry best practices to prevent falls. Here are some common ones that should be reinforced with your drivers:
Use personal protective equipment. Always wear non-slip gloves, safety glasses, and work boots with non-slip soles when loading or unloading, and a helmet when cargo is overhead.
Always use three points of contact when climbing or descending. This means having two hands and one foot, or two feet and one hand, in contact with the vehicle at all times. Another way to think of it: when one limb is moving, the other three need to be secure.
Always (always!) look before you step or grab when working on top of a trailer or load. In short, be continually aware of your surroundings and make sure you don't step on or grab a spot that won't support you.
Get help to put tarps into place. Have a forklift lift the tarps onto the load if possible.
Use a tarping station or machine, when available. If you use an elevated work platform, make sure the operator knows how to use it safely and don't exit the platform to gain access to the top of the load.
Don't walk, crawl on tarps after they're in place, when necessary. Test for voids under the tarp before committing your weight.
Take your time. Don't rush while tarping. Work at a steady pace, think about what you're doing, and think about your next step.
Make sure your tarp ties (bungee cords) are long enough for the job and use caution when securing them. Elastic cords are a leading cause of eye injuries, so keep your face (and other body parts) out of the "recoil area."
To avoid tripping, watch where you're walking and practice good housekeeping — never leave tools, straps, cargo, or other items in a place where you might trip on them.
When using ladders, never stand on or lean over the top rail of the ladder, maintain three points of contact, keep centered on the ladder (avoid overreaching), and avoid carrying objects while climbing the ladder.
As a company, consider creating a job hazard analysis for your specific tarping and securement operations. This involves a team of employees breaking down each job into its component steps and then evaluating each step, looking for hazards and determining how to mitigate them.
Key to remember: Motor carriers and drivers must use best practices to prevent injuries when tarping loads or otherwise working on top of trucks or trailers.
2023-01-27T06:00:00Z
SUMMARY: Based on the Environmental Protection Agency's (EPA's) reconsideration of the air quality criteria and the national ambient air quality standards (NAAQS) for particulate matter (PM), the EPA proposes to revise the primary annual PM 2.5 standard by lowering the level. The Agency proposes to retain the current primary 24-hour PM 2.5 standard and the primary 24-hour PM 10 standard. The Agency also proposes not to change the secondary 24-hour PM 2.5 standard, secondary annual PM 2.5 standard, and secondary 24-hour PM 10 standard at this time. The EPA also proposes revisions to other key aspects related to the PM NAAQS, including revisions to the Air Quality Index (AQI) and monitoring requirements for the PM NAAQS.
DATES: Comments must be received on or before March 28, 2023. Published in the Federal Register January 27, 2023, page 5558.
Search all news

J. J. Keller is the trusted source for DOT / Transportation, OSHA / Workplace Safety, Human Resources, Construction Safety and Hazmat / Hazardous Materials regulation compliance products and services. J. J. Keller helps you increase safety awareness, reduce risk, follow best practices, improve safety training, and stay current with changing regulations.