{{ user.profile_site.specific_data.membership_type }}
{{ user.profile_site.specific_data.A1 }}
['Accident response']
['Accident investigation - Motor Carrier']

Start Experiencing Compliance Network for Free!
Update to Professional Trial!
YOU'RE ALL SET!
Enjoy your limited-time access to the Compliance Network Professional Trial!
A confirmation welcome email has been sent to your email address from ComplianceNetwork@t.jjkellercompliancenetwork.com. Please check your spam/junk folder if you can't find it in your inbox.
YOU'RE ALL SET!
Thank you for your interest in
Environmental
Hazmat
related content.
WHOOPS!
You've reached your limit of free access, if you'd like more info, please contact us at 800-327-6868.
Copyright 2023 J. J. Keller & Associate, Inc. For re-use options please contact copyright@jjkeller.com or call 800-558-5011.
Accident register
['Accident response']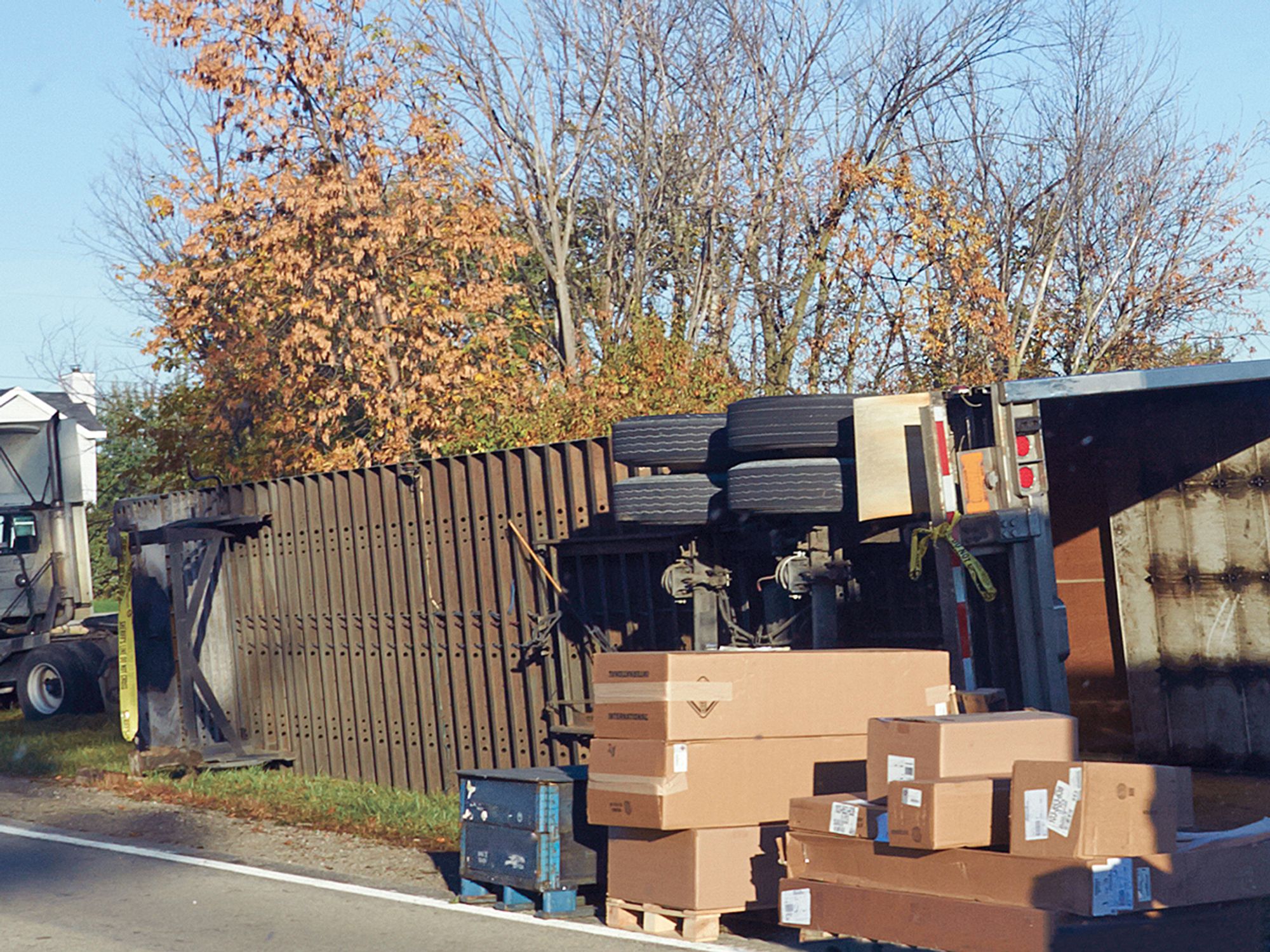 An accident register is a record of specific details regarding commercial motor vehicle (CMV) accidents.
Information in an accident register can be audited by the government or requested by other carriers.
Accident registers must be retained following federal regulations and include all necessary information.
Motor carriers must keep an accident register containing the following information for each accident:
Date of accident;
City or town in which (or most near where) the accident occurred, and the state in which the accident occurred;
Driver name;
Number of injuries;
Number of fatalities; and
Whether hazardous materials were released, other than fuel spilled from the fuel tanks of vehicles involved in the accident.
Along with the above information, motor carriers must also retain copies of any accident reports required by state or other governmental entities or insurers.
Retention
For each accident, the above information must be retained for three years after the date of the accident.
Format
A register, by definition, is simply a list or record containing information. The Federal Motor Carrier Safety Regulations (FMCSRs) do not specify the format of the accident register, only the content. Therefore, an accident register could be typed on a paper form, handwritten on a sheet of paper, or entered into an electronic spreadsheet or other type of electronic record, as long as it contains the required information, is kept for the required length of time, and can be presented to an auditor upon request.
What if there are no accidents to record?
If a motor carrier has experienced no Department of Transportation (DOT)-recordable accidents in the past three years, there is no need for the company to have an accident register. However, because the carrier will be expected to provide an accident register during an audit or investigation, it may be best practice to maintain a blank register or a register that says, for example, "no DOT-recordable accidents in the past three years." That way, the carrier has something concrete to show to an auditor, rather than simply stating that the company has no accident register.
Exemption
CMVs designed or used to transport between 9 and 15 passengers (including the driver), not for direct compensation, are exempt from most of the FMCSRs under 390.3(f)(6) but are not exempt from the requirement to keep an accident register.
Should carriers keep two accident registers?
Many motor carriers choose to keep two accident registers, one for the DOT and one for internal use at the company. The DOT register contains the required information and is kept for three years.
The company's internal register can contain many more details about each crash and can be kept for as long as needed. This type of register can be useful for internal accident investigations, trend analysis, insurance purposes, monitoring driver performance, or other reasons. Some information a company may include on this type of register includes:
Details about the timing and location of the crash,
Details about the nature and consequences of the crash,
Whether the crash was deemed preventable,
Details about insurance and the costs of the crash, and
Disciplinary action or training that resulted from the crash.
Providing accident-register information to other employers
If a carrier has information on their accident register involving a current or former driver, they may need to share that information with other motor carriers. As required under 391.23(d), when (or soon after) a driver applies for employment as a driver, the prospective (new) employer must ask that driver's current and/or former motor carrier employers for information about any accidents that the driver may have been involved in within the past three years.
If a former employer receives such a request from a prospective employer, they must respond within 30 days of receiving it. The former employer must provide either:
The information in the carrier's DOT accident register for that driver, if any; or
An indication that the driver was not involved in any DOT-recordable accidents within the past three years.
Prospective employers must also ask for information about any other accidents that the driver may have been involved in. The company may, but is not required to, provide such information. They are only required to provide the data that the Federal Motor Carrier Safety Administration (FMCSA) requires them to have on their accident register for that driver.
J. J. Keller is the trusted source for DOT / Transportation, OSHA / Workplace Safety, Human Resources, Construction Safety and Hazmat / Hazardous Materials regulation compliance products and services. J. J. Keller helps you increase safety awareness, reduce risk, follow best practices, improve safety training, and stay current with changing regulations.