Start Customizing Your Profile for Free!
Update to Professional Trial!
YOU'RE ALL SET!
Enjoy your limited-time access to the Compliance Network Professional Trial!
A confirmation welcome email has been sent to your email address from ComplianceNetwork@t.jjkellercompliancenetwork.com. Please check your spam/junk folder if you can't find it in your inbox.
YOU'RE ALL SET!
Thank you for your interest in
Environmental
Hazmat
related content.
WHOOPS!
You've reached your limit of free access, if you'd like more info, please contact us at 800-327-6868.
Copyright 2023 J. J. Keller & Associate, Inc. For re-use options please contact copyright@jjkeller.com or call 800-558-5011.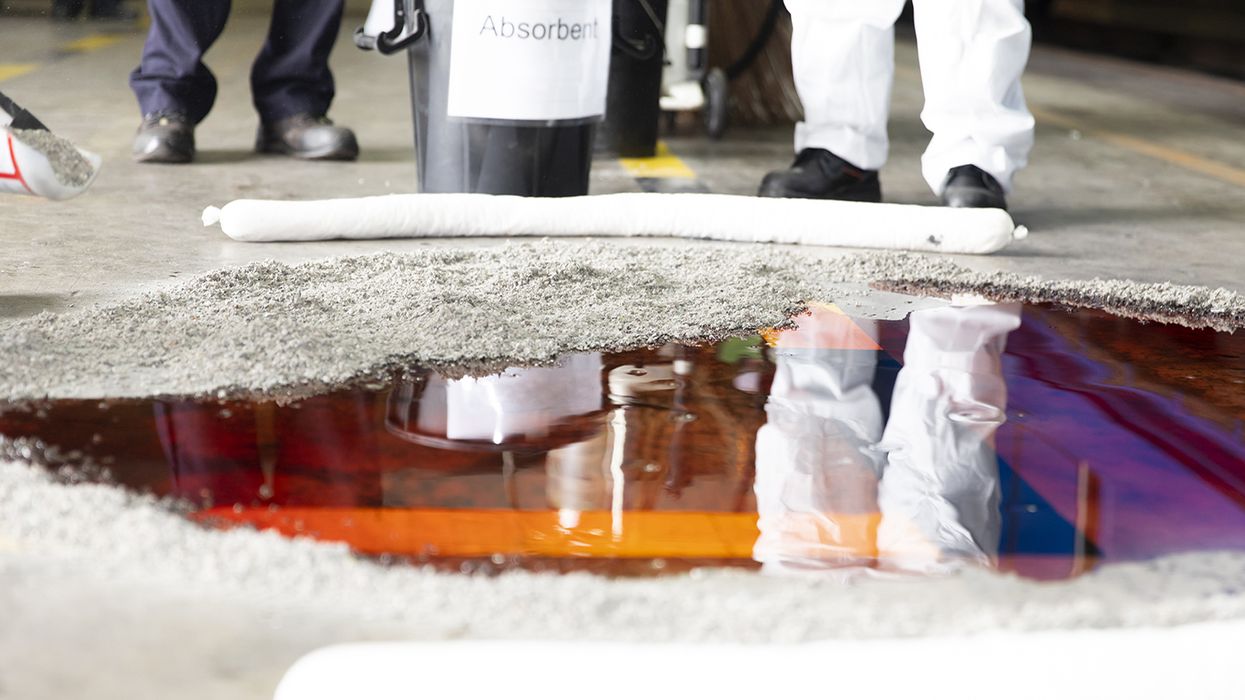 HAZWOPER - A slick guide to oil cleanup!
2021-08-17T05:00:00Z
An oil spill is the release of liquid petroleum hydrocarbon into the environment due to human activity. OSHA regulations require that your employer provide you detailed Health and Safety Plans (HASP) to protect yourself during cleanup operations.
The HASP serves as a guide for you to follow during your daily operations to prevent contamination, injury, and death.
Your role
If you're not trained, you need to avoid cleaning up spills. Only trained personnel at the responder level can clean up oil spills. If you respond, you must be given:
A briefing at the site by the agency in charge.
A briefing on emergency procedures under the site-specific HASP.
Instruction on wearing the appropriate PPE.
An explanation of what duties you need to perform.
Instruction on decontamination procedures.
Do's and don'ts
Work safely at oil clean-up sites. Follow the guide below.
DO: Follow safety precautions identified on the SDS.
DON'T: Handle unmarked, unlabeled, or damaged containers.
DO: Use the decontamination procedures set by your employer.
DON'T: Eat, drink, or use the bathroom without decontaminating yourself.
DO: Refer to warning labels, such as the NFPA 704 or OSHA's HazCom labels, on chemical containers.
DON'T: Ignore warning labels or other signs.
DO: Identify each liquid or substance you'll work with on site.
DON'T: Stand in or come in contact with unknown liquids or substances.
J. J. Keller is the trusted source for DOT / Transportation, OSHA / Workplace Safety, Human Resources, Construction Safety and Hazmat / Hazardous Materials regulation compliance products and services. J. J. Keller helps you increase safety awareness, reduce risk, follow best practices, improve safety training, and stay current with changing regulations.