Start Customizing Your Profile for Free!
Update to Professional Trial!
YOU'RE ALL SET!
Enjoy your limited-time access to the Compliance Network Professional Trial!
A confirmation welcome email has been sent to your email address from ComplianceNetwork@t.jjkellercompliancenetwork.com. Please check your spam/junk folder if you can't find it in your inbox.
YOU'RE ALL SET!
Thank you for your interest in
Environmental
Hazmat
related content.
WHOOPS!
You've reached your limit of free access, if you'd like more info, please contact us at 800-327-6868.
Copyright 2023 J. J. Keller & Associate, Inc. For re-use options please contact copyright@jjkeller.com or call 800-558-5011.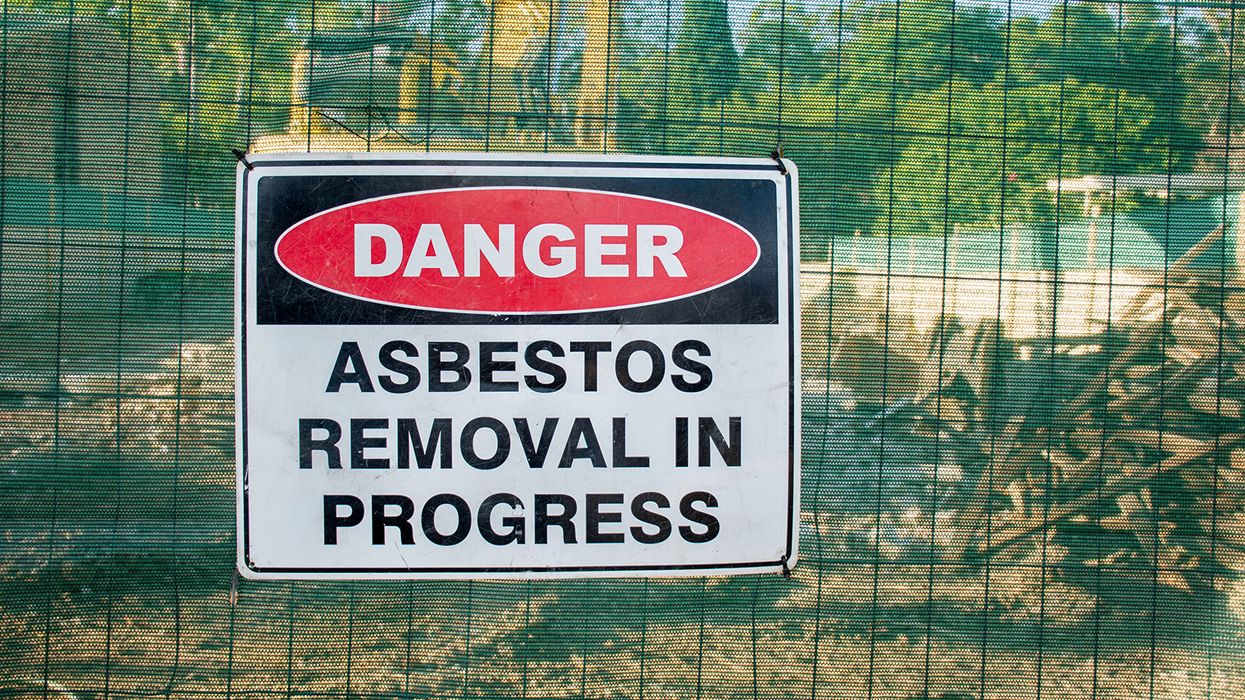 HAZWASTE - Identifying hazardous waste . . .
2021-01-13T06:00:00Z
Be safe asbestos you can!
Waste generated during construction activities is generally non-hazardous — like scrapwood, bricks, concrete, or plumbing and piping. But others, including asbestos, exist on worksites where indoor demolition or renovation work is done. It's important you know how best to protect yourself!
What is asbestos?
Asbestos is a mineral-based material found in building materials such as indoor shingles, floor tiles, pipes, roofing felts, dry-wall, and acoustical products. Asbestos cannot always be seen, and the actual identification can only be made by using instruments that analyze the air quality.
When do encounters with asbestos happen?
Very few new asbestos-containing products are being produced or installed. So your exposure is most likely to happen during the removal of asbestos or renovation of structures containing asbestos.
What's my employer's responsibility?
Your employer is responsible for providing you specialized training so you know how to protect yourself, and that includes knowledge of both EPA and Occupational Safety and Health Administration (OSHA) rules. They're also responsible for providing you training in a language you best understand.
Key to remember: Work processes that produce asbestos dust must be enclosed or isolated. Any asbestos-containing wastes or debris must be promptly cleaned up and disposed of in leak-tight containers.
J. J. Keller is the trusted source for DOT / Transportation, OSHA / Workplace Safety, Human Resources, Construction Safety and Hazmat / Hazardous Materials regulation compliance products and services. J. J. Keller helps you increase safety awareness, reduce risk, follow best practices, improve safety training, and stay current with changing regulations.