Start Customizing Your Profile for Free!
Update to Professional Trial!
YOU'RE ALL SET!
Enjoy your limited-time access to the Compliance Network Professional Trial!
A confirmation welcome email has been sent to your email address from ComplianceNetwork@t.jjkellercompliancenetwork.com. Please check your spam/junk folder if you can't find it in your inbox.
YOU'RE ALL SET!
Thank you for your interest in
Environmental
Hazmat
related content.
WHOOPS!
You've reached your limit of free access, if you'd like more info, please contact us at 800-327-6868.
Copyright 2023 J. J. Keller & Associate, Inc. For re-use options please contact copyright@jjkeller.com or call 800-558-5011.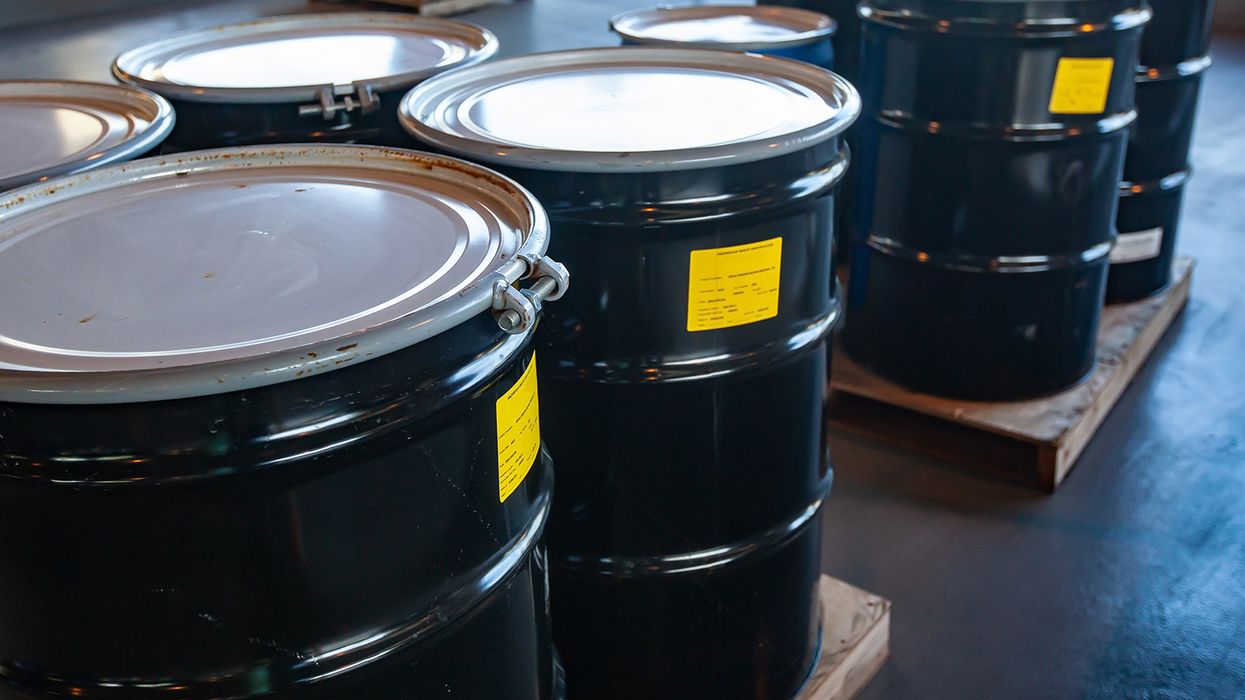 HAZWASTE - Hey boss . . .
2021-05-11T05:00:00Z
We just found hazardous waste!
Most waste that you generate in construction projects is nonhazardous — like scrap wood, bricks, concrete, or plumbing piping. Other waste is hazardous and could threaten your safety or harm the environment. You should be able to pick out the most common hazardous wastes on your site and feel comfortable knowing how to handle it or reporting it to your supervisor.
Why hazardous wastes?
As you well know, many companies are taking responsibility to be more environmentally friendly. Ensure your company does the same and speak out if you'd like to see your company take more action.
For now, look at the list below and check off any wastes common on your construction site.
Used oil, hydraulic fluid, diesel fuel, jet fuel;
Soil contaminated with toxic or hazardous pollutants (e.g., soil contaminated with used oil, hydraulic fluid, diesel fuel, or jet fuel);
Waste paints, varnish, solvents, sealers, thinners, resins, roofing, cement, adhesives, machinery lubricants, and caulk;
Cleanup materials (such as rags) contaminated with the items listed above;
Drums and containers that once contained the items listed above;
Waste carpeting (due to formaldehyde content);
Lead-based paint, lead flashing, or lead solder;
Computer monitors and televisions with cathode ray tubes;
Gypsum drywall (due to sulfate);
Mercury-containing demolition wastes (e.g., fluorescent bulbs, broken mercury switches, batteries, or thermostats); and
Other items that may have inseparable hazardous constituents.
J. J. Keller is the trusted source for DOT / Transportation, OSHA / Workplace Safety, Human Resources, Construction Safety and Hazmat / Hazardous Materials regulation compliance products and services. J. J. Keller helps you increase safety awareness, reduce risk, follow best practices, improve safety training, and stay current with changing regulations.