Start Customizing Your Profile for Free!
Update to Professional Trial!
YOU'RE ALL SET!
Enjoy your limited-time access to the Compliance Network Professional Trial!
A confirmation welcome email has been sent to your email address from ComplianceNetwork@t.jjkellercompliancenetwork.com. Please check your spam/junk folder if you can't find it in your inbox.
YOU'RE ALL SET!
Thank you for your interest in
Environmental
Hazmat
related content.
WHOOPS!
You've reached your limit of free access, if you'd like more info, please contact us at 800-327-6868.
Copyright 2023 J. J. Keller & Associate, Inc. For re-use options please contact copyright@jjkeller.com or call 800-558-5011.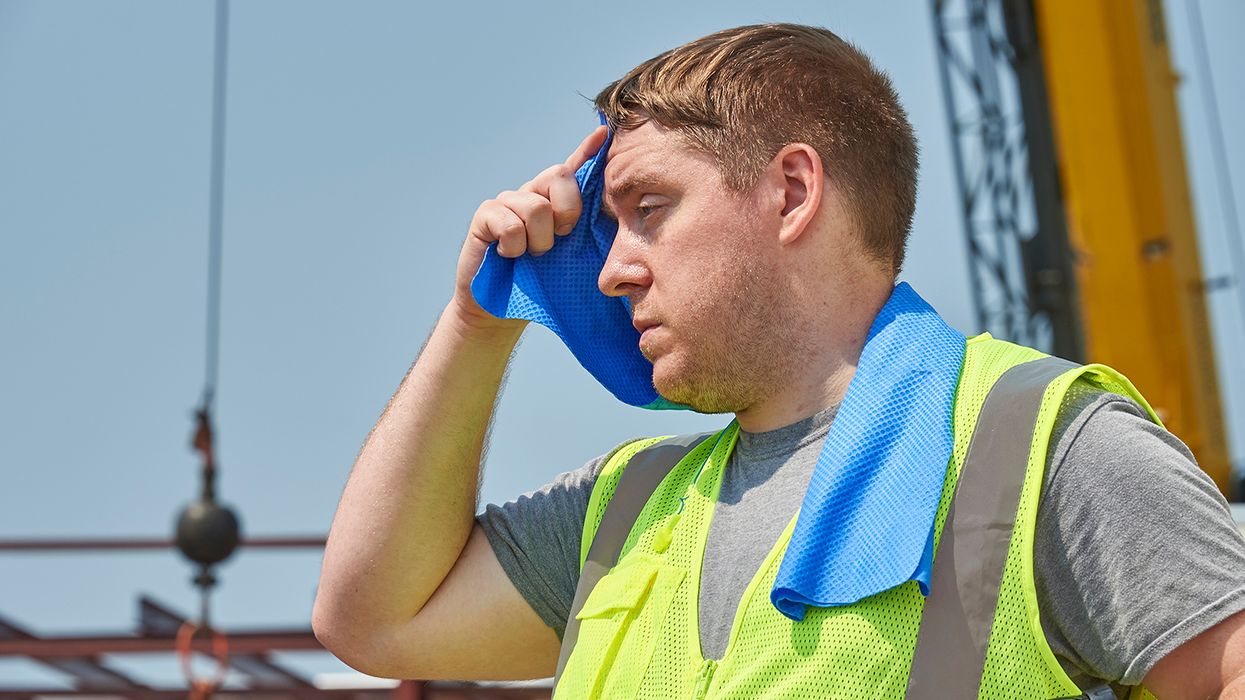 Employee Handout - Heat Stress
2021-06-16T05:00:00Z
Working in the heat can put extra strain on your body. With some understanding of how the body reacts to heat, you can prevent heat-related disorders.
What are the risk factors?
Below are personal risk factors that vary by individual:
Age,
Weight,
Degree of physical fitness,
Metabolism,
Medications,
Use of alcohol or drugs,
Water consumption, and
Caffeine consumption.
Environmental
Environmental risk factors also play a role in heat-related stress, including:
Air temperature,
Humidity,
Radiant heat from the sun and other sources,
Conductive heat sources,
Air movement,
Workload severity and duration; and
Protective clothing.
Keep in mind, another factor is whether or not you are acclimated to the heat. By gradually being exposed to working in hot conditions, your body develops a greater tolerance for the heat.
Can personal protective equipment add to the hazard?
Yes, sometimes heavy or impermeable protective clothing can contribute to a worker's exposure to the heat. However, there are specialized types of PPE that can be worn under other types of protective clothing to cool workers, such as ice vests, water-cooled garments, and air supply systems.
Work practices can help control heat hazards
A more common technique is to wear wet clothing, headbands, or bandannas. Other work practices that help control exposure to the heat include:
Using intermittent rest periods to recover from the heat.
Drinking about 5 to 7 ounces of fluids every 15 to 20 minutes to replenish body fluids.
Using relief workers.
Using the buddy system (work in pairs) when working in hot conditions.
Pacing the work or reducing the physical demands of the work.
Providing cool recovery or shaded rest areas.
Scheduling work for cooler times of the day or when heat producing equipment isn't being operated.
Wearing light, loose-fitting, breathable (like cotton) clothing.
J. J. Keller is the trusted source for DOT / Transportation, OSHA / Workplace Safety, Human Resources, Construction Safety and Hazmat / Hazardous Materials regulation compliance products and services. J. J. Keller helps you increase safety awareness, reduce risk, follow best practices, improve safety training, and stay current with changing regulations.